A header or a footer in a PDF file mainly indicates some supplementary information for the document, located at the bottom or the top of a PDF page. It can be page numbers, footnotes, dates, and logos. On some occasions, you may need to remove footer from PDF to hide sensitive information. That's the reason we've written this article: to help you delete headers and footers in PDF files.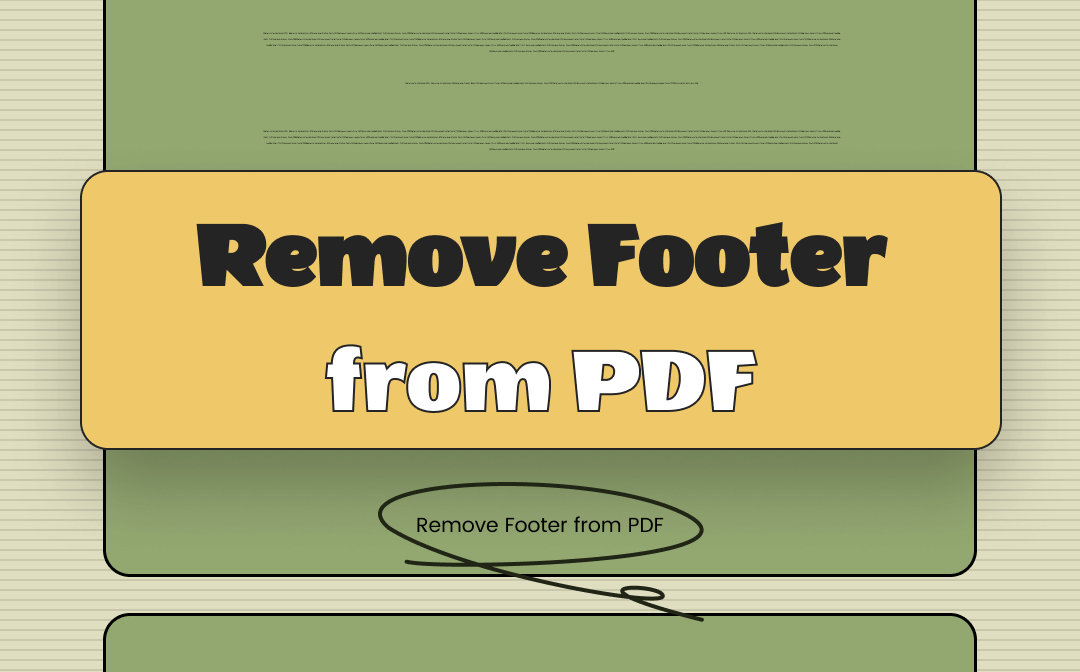 Remove Footers from PDFs on Windows with SwifDoo PDF
SwifDoo PDF has a dedicated feature that enables you to add, update, and remove headers and footers from PDF files with a single click. In other words, SwifDoo PDF can automatically recognize headers and footers in your PDF files and help you erase them in seconds.
SwifDoo PDF is a Windows-based PDF editor, featured with a series of comprehensive PDF-related functions to help you address issues. In addition to deleting headers and footers from PDF, you can also use this program to edit, annotate, convert PDF files, etc., all becomes effortless.
Follow the guide below to learn how to remove footer from PDF:
Step 1. Click the following download button to install SwifDoo PDF on your PC.
Step 2. Open the PDF file that you need to remove headers and footers. Then click Page from the top menu bar.
Step 3. Tap the Header and Footer button and select Remove Headers & Footers.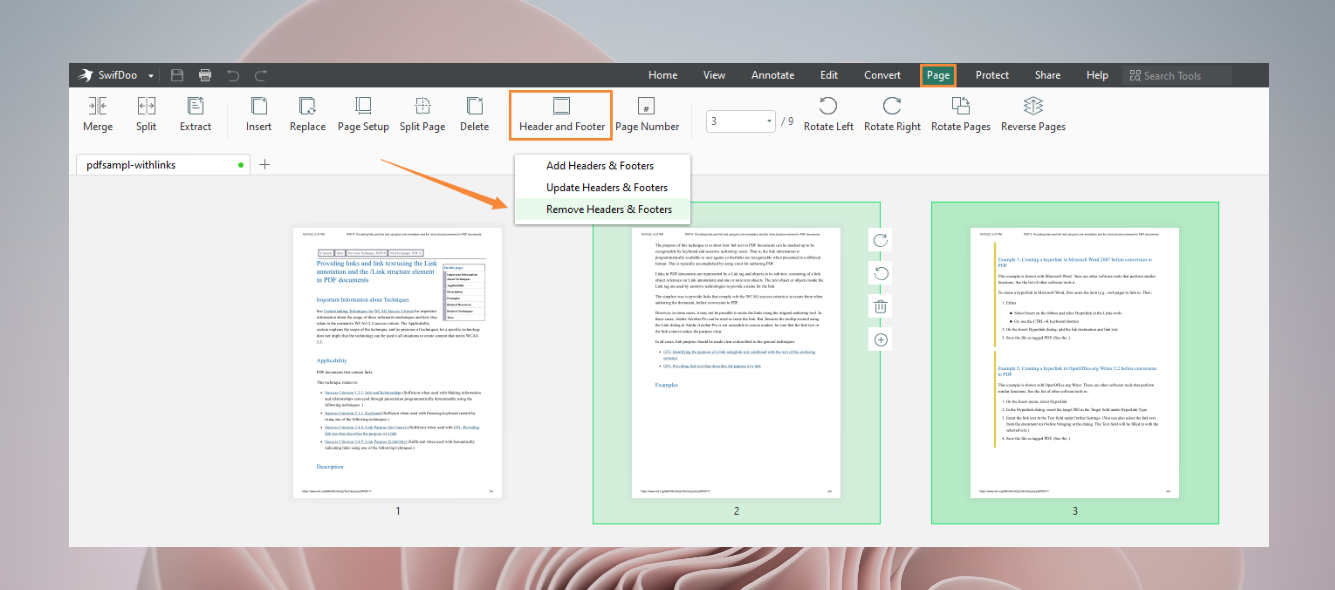 As you can see, SwifDoo PDF also allows you to add headers and footers to PDF files and provides great convenience. When inserting headers and footers with SwifDoo PDF, you can customize their locations, fonts, sizes, colors, and styles as per your requirements. Editing PDF files can be a very easy thing when using this PDF tool.
In addition, there are other methods to remove footer from PDF files with SwifDoo PDF: white out PDFs and crop PDF pages. As their names suggest, white out PDFs means you can erase PDF content. And cropping PDF pages indicates that you can cut footers out from your PDF files.
To white out PDF footers, you only need to click Edit > White out in SwifDoo PDF. And you can also select a proper color and drawing to cover footers.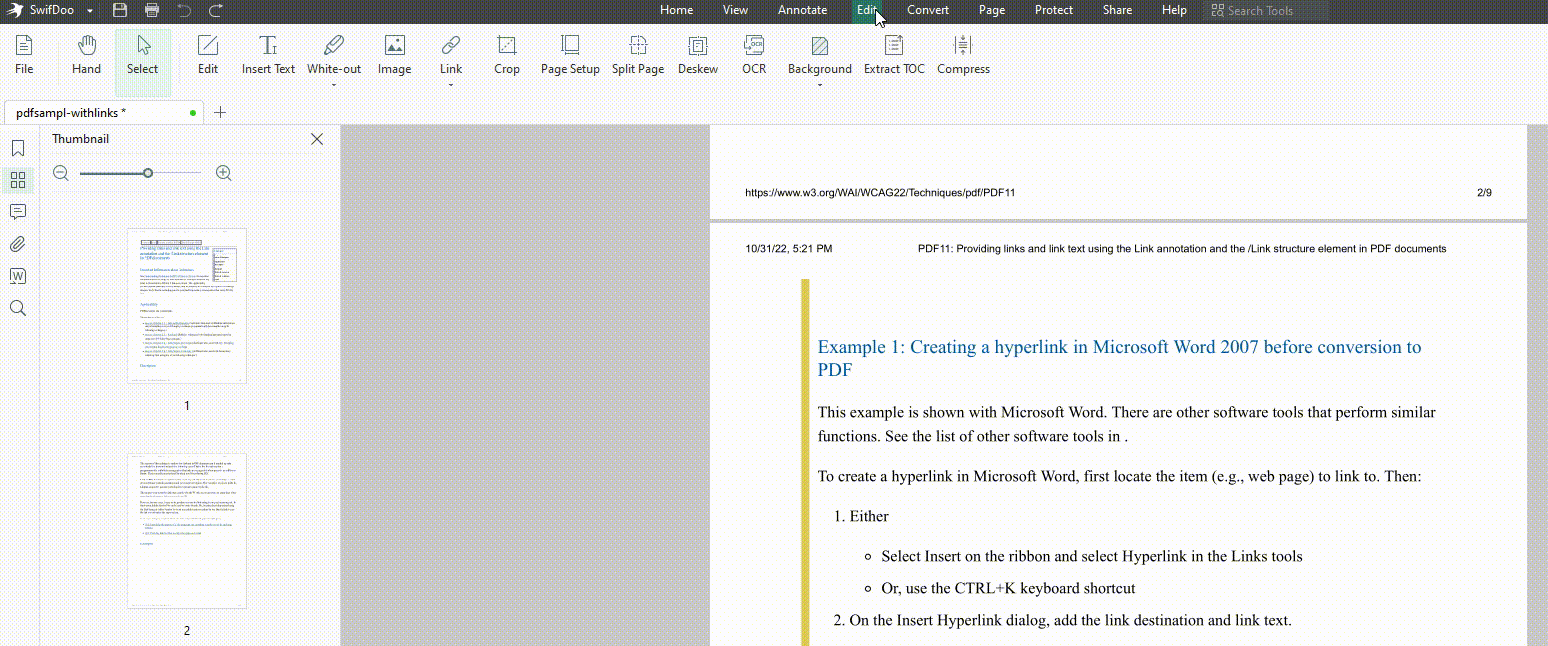 Cropping PDF pages is also very easy with SwifDoo PDF. Clicking Edit > Crop can solve your problems.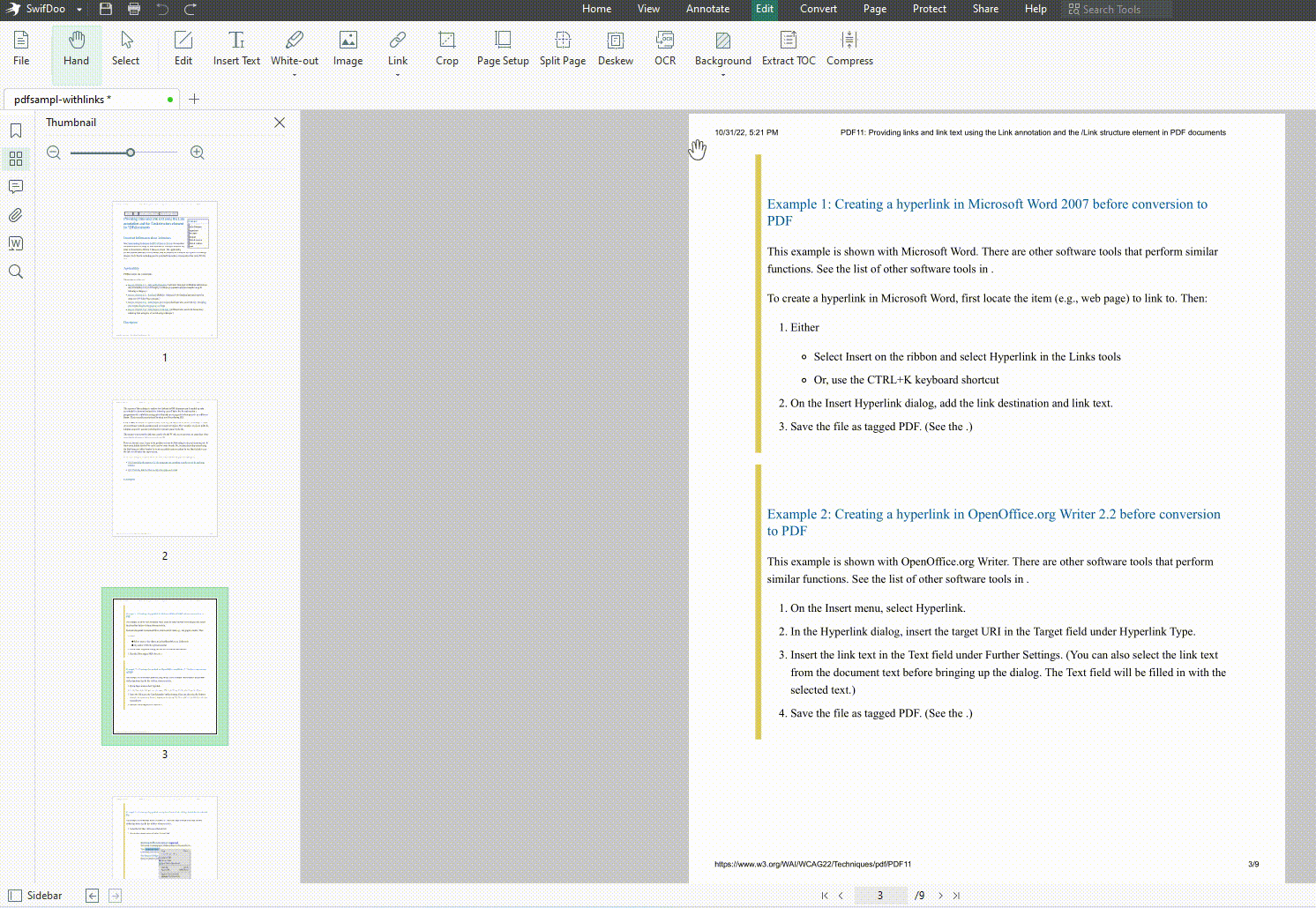 Erase PDF Footers Online with pdfFiller
pdfFiller is a comprehensive PDF editor that can help edit, manage, and create PDF files and forms online and offline. For downloading an offline version, you can get it on App Store and Google Play, as well as installed for Windows and macOS. However, we'll mainly focus on its online version in this part.
pdfFiller's online tools are extremely powerful and can be used to remove footer from PDF files without breaking a sweat. Its Delete PDF Footer feature was designed for free, which means you can delete PDF headers and footers without spending a penny.
Let's see how to remove footer from PDF online:
Step 1. Navigate to the pdfFiller official website.
Step 2. Upload your PDF file from the local folder or a cloud service, such as Google Drive, Dropbox, OneDrive, etc.
Step 3. Choose Tools > Edit PDF > Header & Footer > Remove. And all headers and footers in your PDF files will be erased in seconds.
Moreover, pdfFiller also allows you to batch-remove headers and footers from multiple PDF files, saving you a lot of time and effort when modifying numerous PDF documents.
Delete Footer from PDF with Adobe Acrobat
Adobe Acrobat plays a leading role in this PDF editor market. It has been released for nearly 30 years and gained a good reputation. Acrobat can be used to solve almost all PDF-related issues because it comes with various professional features. In addition, the interface of Acrobat is very polished and responsive, giving you much convenience to navigate.
Check the details of using Adobe Acrobat to remove footer from PDF files:
Step 1. Launch Adobe Acrobat and open the PDF file that contains a footer.
Step 2. Go to Tools and select Edit PDF.
Step 3. Click Header & Footer in the top panel. Then click Remove from the drop-down box.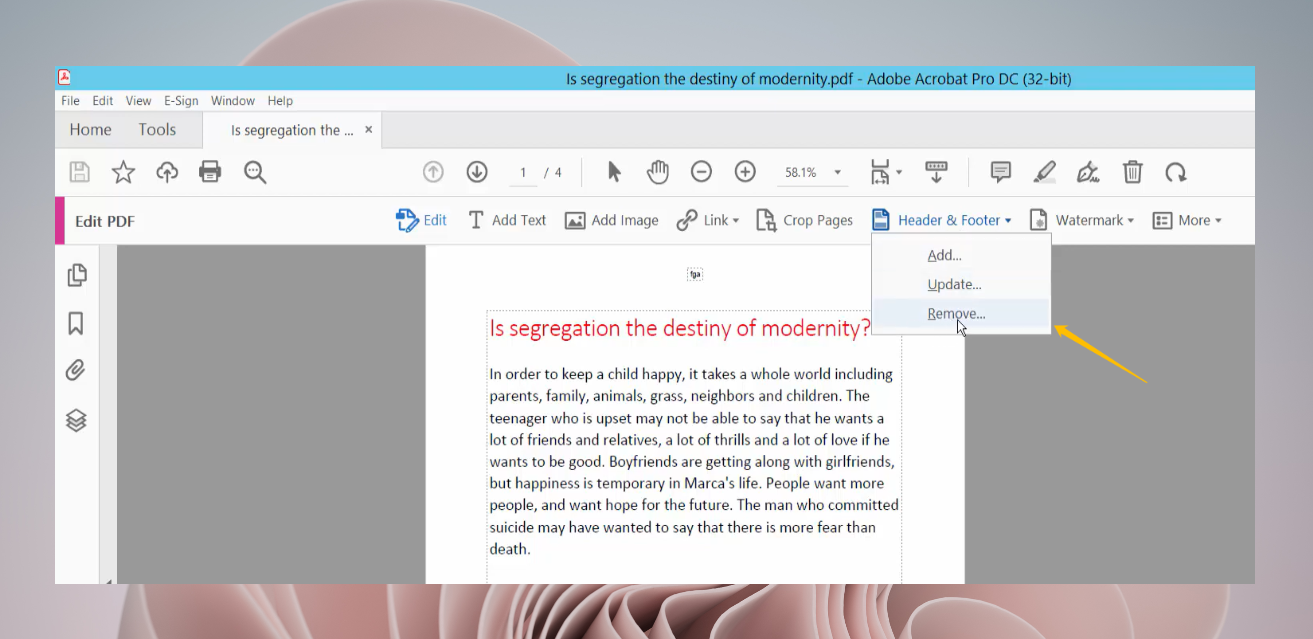 Adobe Acrobat can help you edit PDF files on macOS easily. With no exaggeration, it can cater to all your editing needs to PDF files. However, it's a universal truth that Adobe's subscriptions are much more expensive than other PDF tools, which is also a burden to casual users.
The Bottom Line
With so many PDF tools available, it's pretty easy to remove footer from PDF files. In this article, we've introduced three PDF editors and showed you the specific steps. Moreover, all these utilities also support adding headers and footers to PDF files, as well as many other related editing requirements. Let's get a handy PDF solution now and manipulate PDFs well.