Have a dozen PDF files to check and are tired of opening them individually? Opening multiple PDFs one by one can be time-consuming and frustrating. But fear not! In this blog, we'll show you various methods to empower you to open multiple PDFs at once simultaneously, putting an end to the tedious file-opening process. Let's unlock specialized batch-processing PDF solutions and become more productive! Managing PDFs would be just a breeze!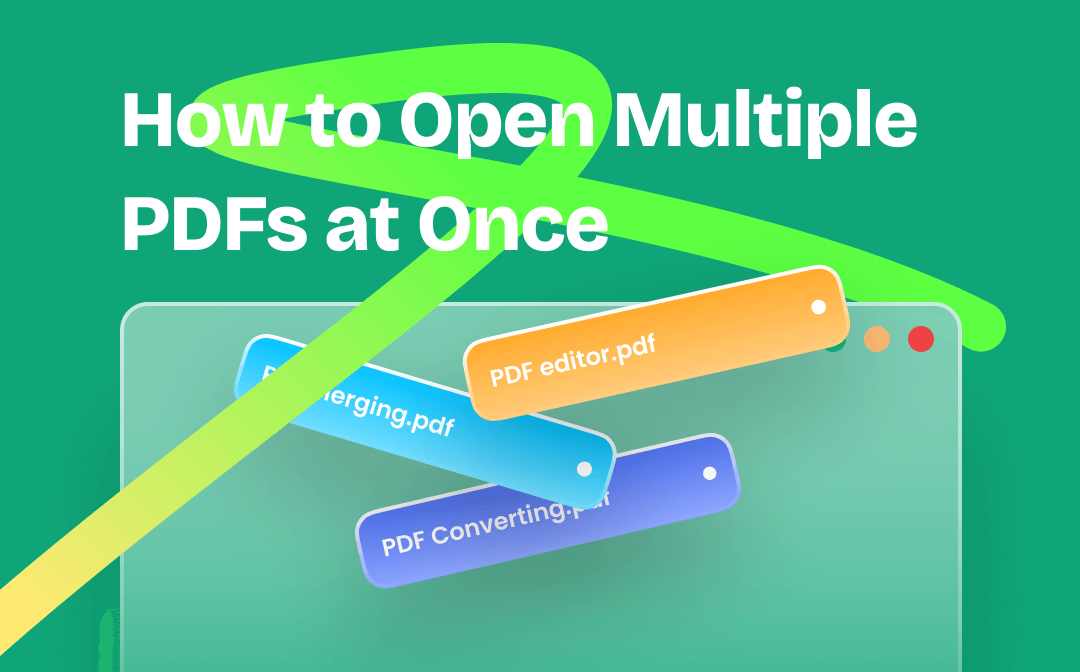 Benefits of Opening Multiple PDFs at Once
Before illustrating how to open multiple PDFs at once, let's explore the benefits of opening multiple PDFs at once. Understanding these benefits can better help you better manipulate PDFs and be more productive.
Opening PDFs one by one is time-consuming. However, opening them at once helps you save much time and allows you to dive into your work without any delay.
The less time you spend on opening PDFs, the more time you get to work with them. Meaningless duties have no benefits but waste your time. In addition, with multiple PDFs opened simultaneously, it's easy for you to switch between them and compare information, thus increasing your productivity.
When multitasking, opening PDFs at once enables you to seamlessly multitasking without the hassle of constant tab-switching.
Fewer interruptions mean you can maintain a deeper focus on your work. Opening multiple PDFs reduces the chances of being distracted by unrelated tasks.
How to Open Multiple PDFs at Once Effortlessly
The best way to open multiple PDFs at once is to use SwifDoo PDF. It's a lightweight and comprehensive PDF editor that provides solutions to solve your PDF-related issues. With its aid, you can easily open multiple PDF files with no lag. Here's how you can achieve this:
Step 1. Download SwifDoo PDF on your PC.
Click the following download button to install SwifDoo PDF on your computer. Then launch it.
Step 2. Open multiple PDFs at once.
On its homepage, click Open and locate the folder where your PDFs are saved. Press Ctrl and click all the PDF files you need to open. Then, tap OK to open them all in SwifDoo PDF.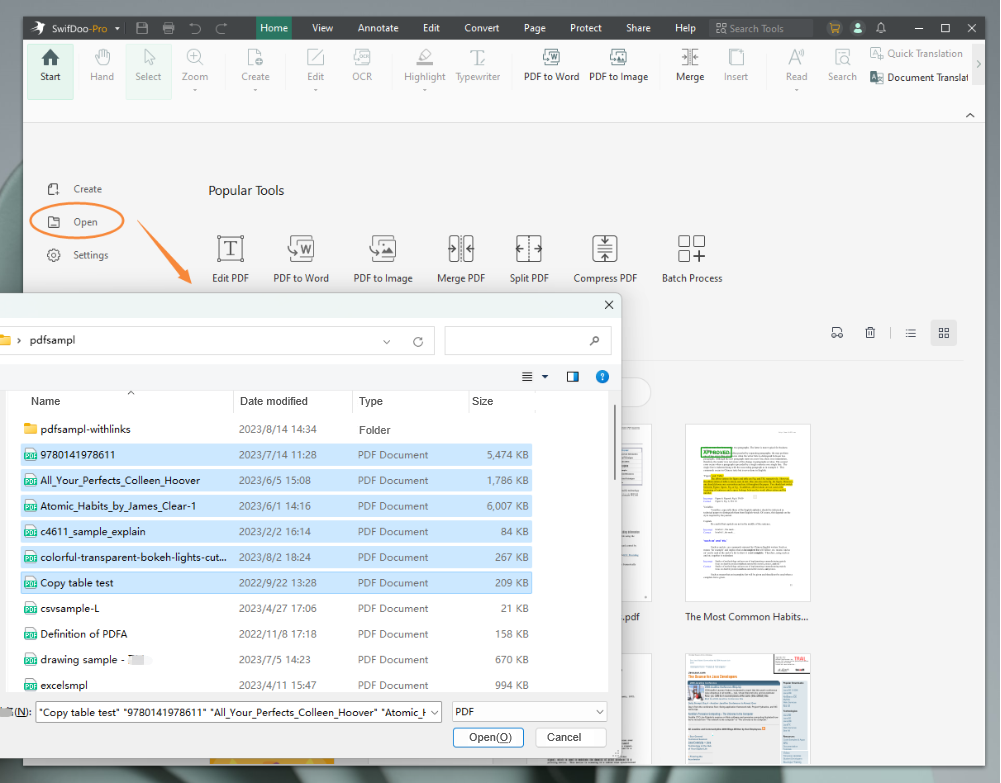 By doing so, all the selected PDFs will be opened in seconds. In addition, there exists an alternative method to open multiple PDFs simultaneously in SwifDoo PDF which is also simple and easy to follow: open the folder that your PDF file saved, press Ctrl and select the PDF document that needs to be open, then right click any file and select Open with SwifDoo PDF. This will launch SwifDoo PDF and open all selected PDFs immediately.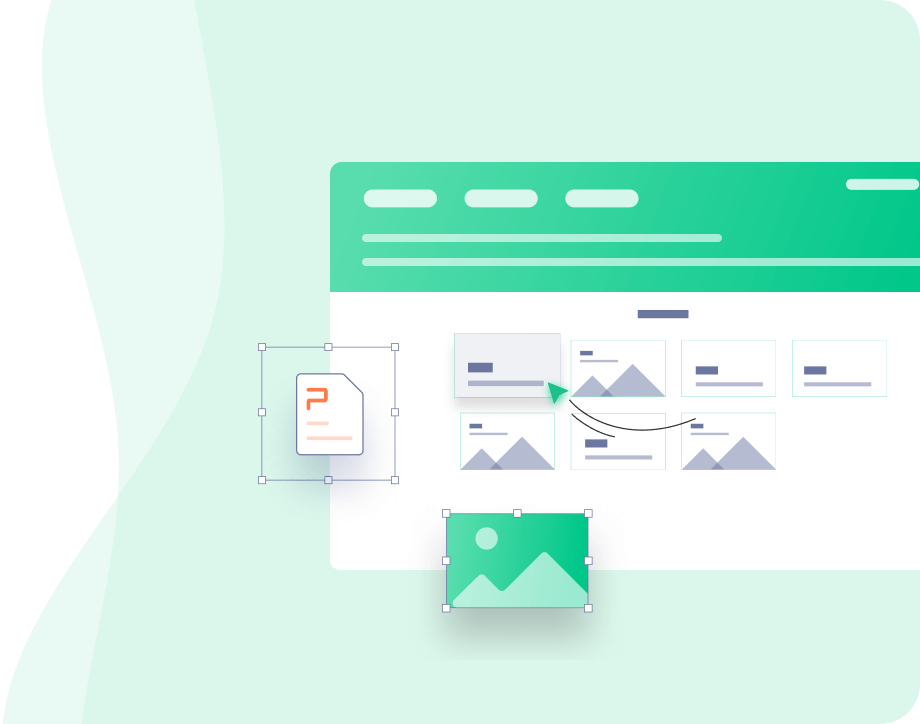 SwifDoo PDF: All-in-One Free PDF Editor
Annotate PDFs by adding notes, bookmarks, etc.
Convert PDFs to Word, Excel, and other editable files
Edit, compress, organize, and split PDFs
Free Download
Windows 11/10/8.1/7/XP
SwifDoo PDF has offered more powerful features for you to edit PDF files. Here we've listed some major functions of this PDF editor:
Edit PDF text, images, links, etc.
SwifDoo PDF enables you to edit all elements in a PDF without breaking a sweat. Open any PDF file in this PDF editor and go to the Edit center. Perform any functions available to edit your PDF seamlessly.
Most PDF conversions can be finished in SwifDoo PDF. It offers both online and offline converters that support most PDF-related conversion, including PDF to Office documents, images, CAD drawings, TXT, etc., and vice versa. Moreover, SwifDoo PDF allows you to batch-convert files without any limit.
PDF word count and translate
For better managing PDF files, you can use its word count feature to check how many words and characters are contained in your PDF file. In addition, SwifDoo PDF is also one of the best PDF translators that enables you to translate any language to your familiar one without breaking a sweat.
Open Multiple PDFs at Once with Browsers
For people who didn't install any PDF reader and only need to read or check information in PDFs, using browsers to open multiple PDFs simultaneously is a better way to go. Browsers can open PDFs directly and you don't need to spend time on downloading other tools.
Here's how you can open multiple PDF files on Google Chrome:
Open the folder where your PDFs are saved.
Press Ctrl on your keyboard and click all the PDF files you need to open.
Right-click any PDF, hover your mouse on Open with, and select Google Chrome.
Likewise, you can select any other browser installed on your computer and open all the selected PDF files. Using browsers would be the most convenient and direct method to open multiple PDF files at once for people who just need to check data in different files.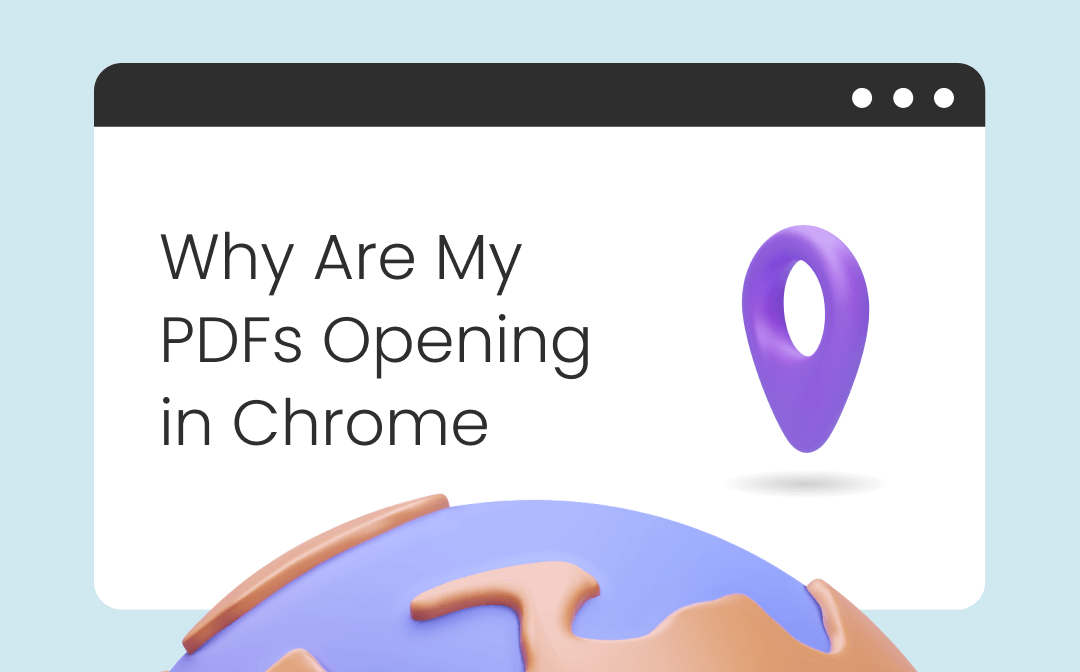 Solution for Why Are My PDFs Opening in Chrome Instead of Adobe
Click here to solve why are my PDFs opening in Chrome instead of Adobe Acrobat Reader or other PDF readers. A quick and free solution is prepared for you.
READ MORE >
Time-Saving Tips for Opening Multiple PDFs
Though opening multiple PDFs at once is already a time-saving process, you can be more productive by adopting the following tips:
Organize Your PDFs: Before opening multiple PDFs, create a folder structure that makes sense for your workflow. This will help you locate files quickly.
Prioritize Shortcuts: Spend some time learning and memorizing shortcuts. The investment will pay off with increased efficiency.
Customize Shortcuts: Many PDF readers allow you to customize keyboard shortcuts. Tailor them to your preferences for even greater convenience.
Use Thumbnails: Utilize thumbnail views to quickly identify and select the PDFs you want to open.
Save Session: Some PDF readers enable you to save your session, including all open documents, for later retrieval. This is great for recurring tasks.
You May Also Like: 4 Quick Ways to Open PDF in Excel [2023 Guide] >>
Conclusion
That's all about how to open multiple PDFs at once. We've offered you a detailed guide to solve your problem comprehensively. Opening PDFs is easy, and you can complete it with a browser. However, if you need to edit PDFs, a professional PDF reader and editor like SwifDoo PDF can better meet your requirements. Don't hesitate. Free Download and use SwifDoo PDF now!