Your son's birthday is almost here, and you may be looking for your favorite birthday wishes for son to show how much you love him. As a mother or father, you have experienced all the fun, energy and troubles of your son from 1st-year-old to now. Wishing your son the happiest birthday with the best wishes, quotes, or messages can strengthen your mother-son or father-son bond.
Sending happy birthday wishes for son so that you can express how grateful you are for him to come into your life. He left you with many precious memories and you see how he grows up, so why not send him an impressive birthday wish?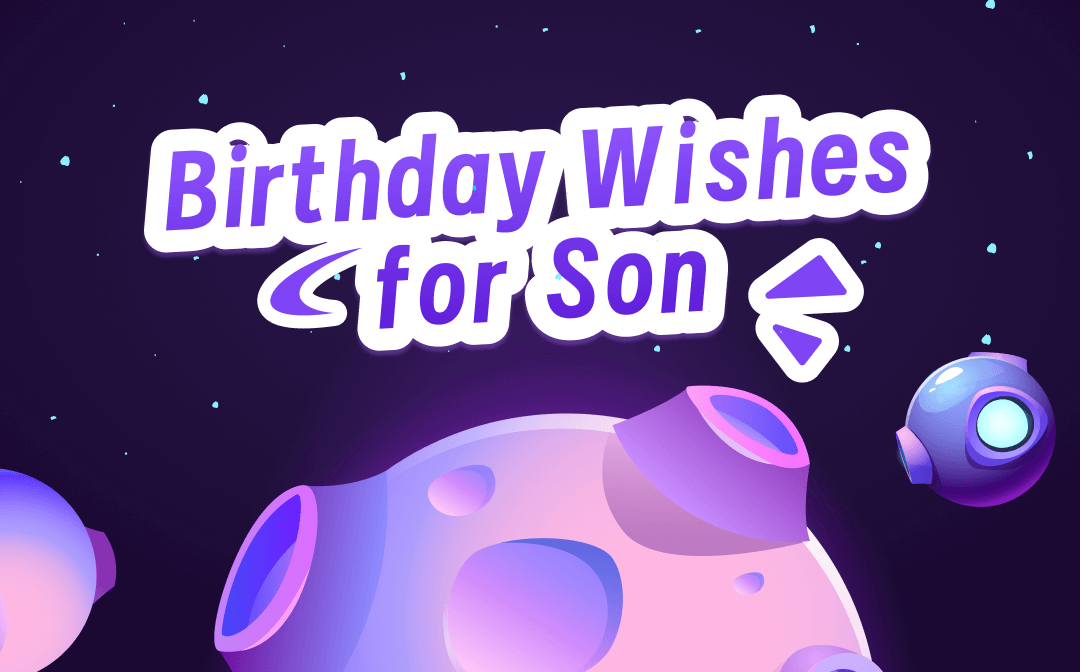 This article has compiled a list of the 30 best blessing birthday wishes for son as well as heart-touching and funny birthday quotes. As your son is another year older, a great gift to celebrate his birthday is to make a birthday card with the SwifDoo PDF tool and a free card template we offer in this post.
10 Blessing Birthday Wishes for Son
If you want to let your little boy know exactly how important he is to you and you want the best in the world for him, check out the 10 blessing birthday wishes for son from mom or father.
1. Happy birthday, son! The best wishes from Mom to you. May God bless you and always be healthy, happy, brave and kind.
2. Happy birthday, son! May all your birthday wishes come true. I'm blessed to have you in my life and proud of you and what you do.
3. Happy birthday, my son! God bless you to always overcome the hardships in your work and life in the future, to be a better person.
4. Happy birthday, my son! Thank God for creating you and bringing you to me. You light up my world.
5. May your every day be filled with love and luck. I hope you can get more beautiful things through hard work this year.
6. May you grow into righteous and strong people who are capable of doing what you want to do and becoming who you want to be. Happy birthday to my son!
7. You are a blessing to Mom, Dad and this family. We will always stand with you. Happy birthday, my dear son!
8. Happy birthday to the biggest blessing in Mom's life. God bless you with the greatest experiences, the best friends, and the most desired wealth.
9. Happy birthday, son! I have the sweetest wishes for you on your big day today. You are an irreplaceable part of my life. Happy birthday from Mom.
10. Happy birthday, son, birthday wishes from mom are more wisdom; more smiley faces; and a closer relationship.
The above heartfelt blessing birthday wishes for son from mother or father save your brainstorming time. Write your son one of the birthday wishes with his name or get inspiration from the quotes.
Free Birthday Wishes for Son Card Template >>
10 Heart-touching Birthday Quotes for Son
Want to touch your son with emotional birthday wishes quotes or messages? Perhaps you haven't put feelings into words in this way before, and these 10 heartfelt birthday wishes for son from Mom or father may get you some ideas.
1. Remember the time when you learned to walk, talk and read. Thank you for giving me these memories. Best birthday wishes to my son.
2. Today my little boy is one year older. No matter how old you are, you will always be my mother's sweetheart. Happy birthday from Dad, son.
3. Time flies and I enjoyed being a part of every big moment of your growth. I send you my best birthday wishes to you, my son, on your special day!
4. My love for you lasts this lifetime and you never need anything in return. And now I'm so proud of you for being such a good person. Happy birthday, my son.
5. You are an immeasurable gift to Dad and Mom. We will always be your reliance and harbor when you are tired. Wish you always be innocent. Send my happy birthday wishes to my son.
6. Boldly start your new life journey, and I will be behind you, cheering for you. You mean the whole world to me, son. Happy birthday!
7. Although you have had many birthdays, to me you will always be a naughty little boy who needs protection. We look forward to seeing you continue to bring laughter to our home every day in the years to come. Happy birthday, my son.
8. You become an adult after today, son. Congratulations! May every journey in your life be rewarding, and may every road lead you to good places. Happy birthday, my son and my love.
9. You have my infinite love, my son. I will always support you unconditionally and do my best to make you happy. Happy birthday, son.
10. I want to thank God who gave my life meaning by giving me you. Whether you are a young teenage boy or an old man in the future, the truth that I love you will never change. Happy birthday, my dear son.
Many people prefer to say birthday wishes for son in a heartwarming way. This list incorporates heart-touching birthday wishes quotes for both a little son and an adult son. Pick the one that fits your son most.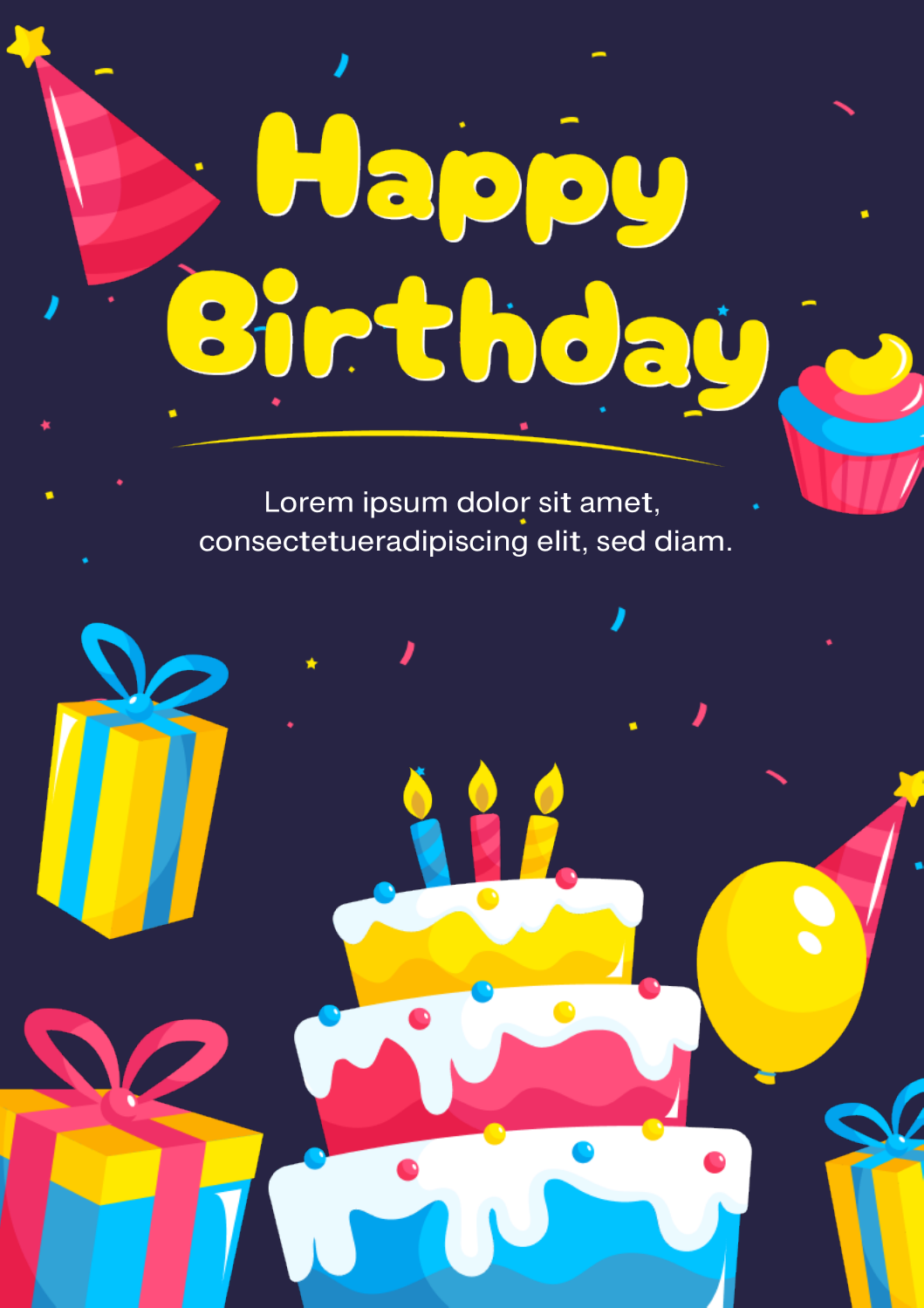 Get Free Birthday Card for Son>>
10 Funny Birthday Wishes for Son
If your son likes jokes and surprises, he's more likely to appreciate some funny birthday wishes. We have crafted a collection of the best funny birthday wishes for son from parents to make this birthday special and your baby boy laugh.
The first 5 are birthday wishes to son from father and the rest can be from mother.
1. Everyone says you look like mom, but trust me, you're more like me because you're as good-looking and smart as I am. Happy birthday, son!
2. Congratulations on getting closer to a real man. We're so proud of you for growing into who you are, even though you're still shorter than your dad. Happy birthday from your father.
3. Glad you've grown from a kid to a young adult, though you haven't stopped stealing snacks from your siblings. I am questioning, have you really grown up? Happy birthday to my son!
4. Happy birthday to my son. Can't believe you're so old. I still clearly remember the day when you wet the bed!
5. Happy birthday, my dearest son. I am so excited that soon I will not have to care for you like a baby. Thanks for not peeing on me anymore, man.
6. Miss your childhood when I made you wear pink dresses? You can wear it again if you like. Happy birthday, son.
7. Happy birthday, son, you have the best wishes from Mom. Hope you keep your funny hairstyle if you never want a girlfriend to bug you.
8. Do you know how special you mean to me? Without you, I wouldn't understand what it's like to have headaches, go crazy and be in hell when you're naughty. Keep being naughty but listen to Mama. Happy birthday, son!
9. Happy birthday, my dear son. You are probably one of the few people I both love and hate. Sometimes you make me angry and sometimes make me feel lucky. The only one I would give my wallet to without expecting anything in return.
10. Happy birthday, my son. You are one year older, but why haven't you been wiser? You don't have to spend gray hair to get it, do you?
A fun birthday will make your son's day memorable. It's a good idea to send and say a birthday message and birthday wishes for son in a funny way.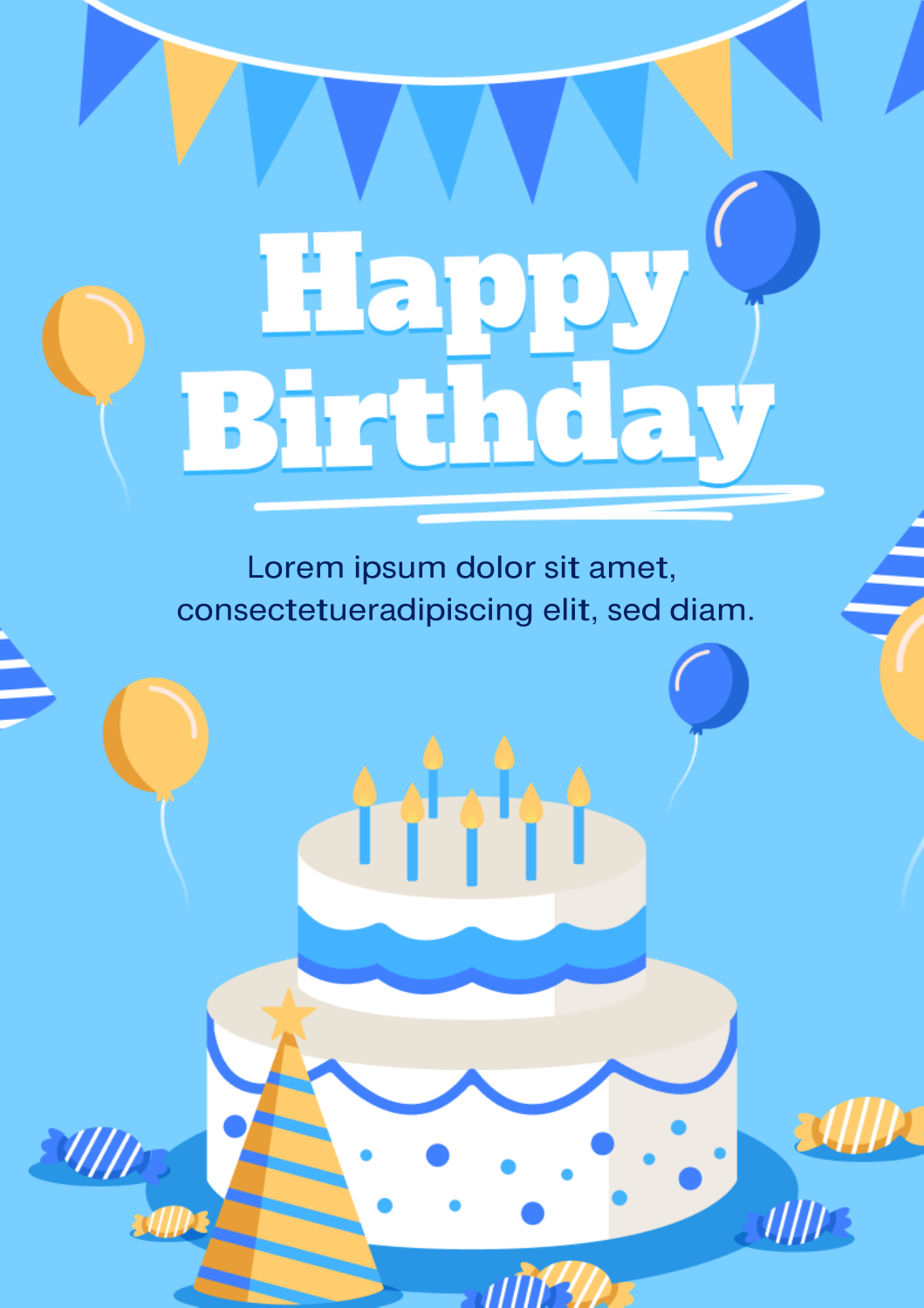 How to Make Birthday Wish for Son Card
Why not make a birthday wish card for your son by yourself instead of buying one in a shop? To make your birthday gift more meaningful, type the best birthday wishes for son you select or paraphrase on a pre-designed card using the handy tool, SwifDoo PDF. You can set the font, add photos, and change the text size in a PDF card template.
Not clear about how to start? Save your loved template from this article, and follow the steps to place birthday wishes for son on it and perfect it with your own design.
Step 1: Download SwifDoo PDF and a free card template, and open the PDF template with the app;
Step 2: Go to Edit on the top menu bar to choose Edit All;
Step 3: Add your birthday wish for son into the text box, and resize, move and format it;
Step 4: Use the Add Image tool to insert the photos you and your son spent together;
Step 5: When the birthday wishes for son text and all the other elements are ready, go to SwifDoo and choose Save as to save the card as a printable PDF or directly print it out with a physical printer.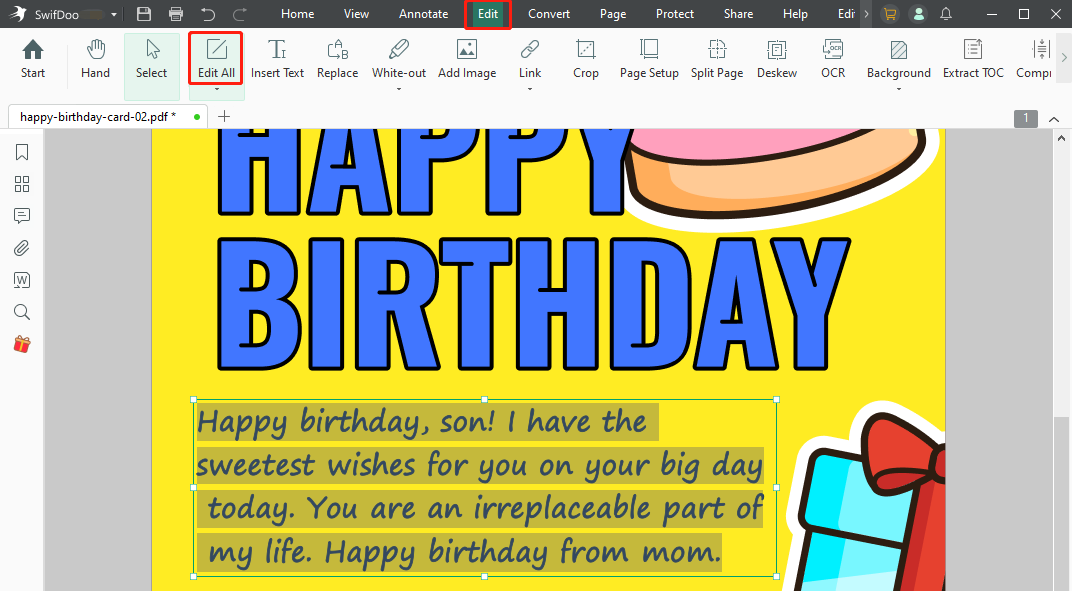 Conclusion
Every birthday of a child is an opportunity for parents to connect with them and express their concern and love. But on your son's birthday, which only comes one day a year, it might be not so easy to find birthday wishes for son that let him realize exactly how you feel. Whether you plan to say the wishes verbally, write them on a card or post them on WhatsApp Status for your son's birthday, this post may be helpful.
From blessing, heart-touching or sentimental to funny birthday wishes quotes for son from mom or father, make your decision to choose which to use for celebrating the birthday.