Introduction:
Becoming an aunt or uncle is more than just a status change, it's also about enjoying a new joy brought by a new life. When you have a nephew and accompany him grows up, he has long been an important part of your life. That's why you might struggle with birthday wishes for your nephew to celebrate his special day.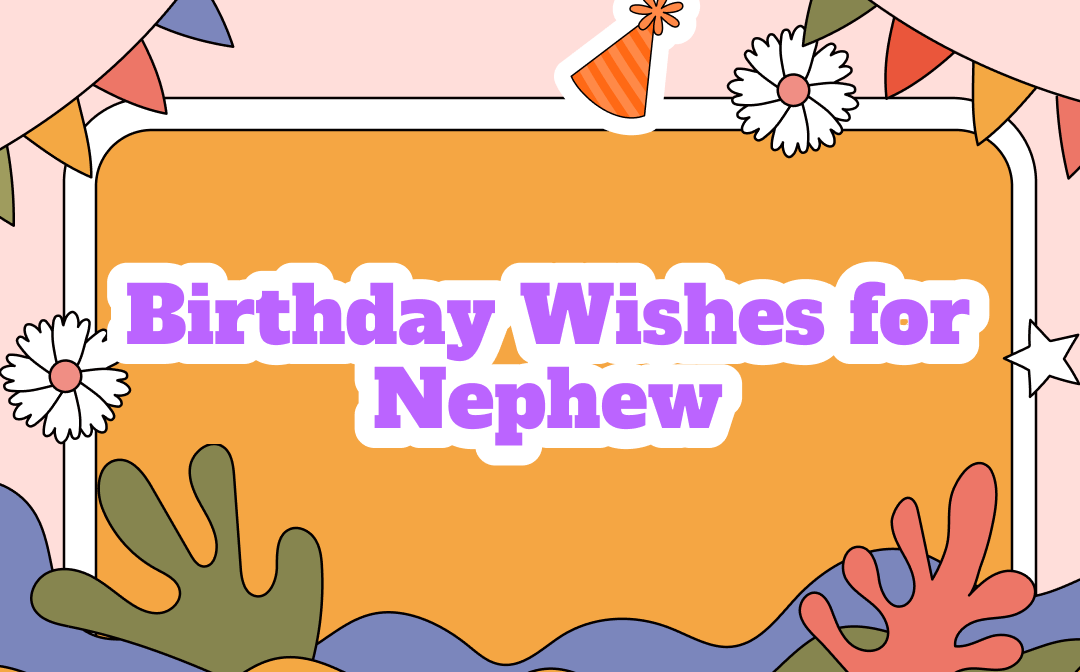 If you've been searching online for nephew birthday quotes, you've come to the right place! This post is a collection of 30 birthday wishes for nephew. Send your unique wishes to make him feel ecstatic. Let's explore the greetings together.
10 Birthday Wishes for Nephew from Aunt
As an aunt, you must have lots of greetings for your dear nephew on his birthday. In this section, we have listed 10 birthday wishes for nephews from an aunt. Check them out!
1. I'd like to wish my handsome nephew a happy birthday. May the year be full of blessings, excitement, and adventures.
2. Best birthday wishes to my dear nephew. I hope you can remain happy and become the happiest person. Aunt loves you.
3. I am the proudest aunt of the most amazing nephew in the world. You continue to fill my heart with joy and happiness. Happy birthday to my sweet nephew!
4. Today is your birthday, one of the most awaited days of the year. Have a wonderful birthday showered with cakes, gifts, laughs, and love.
5. How time flies! I still remember the day you were born. Though birthday comes and goes, aunt forever loves you.
Access the Happy Birthday Wishes Card for Nephew >>
6. You are a decent and determined boy who spares no effort in pursuing your dreams. Aunt will always have your back. Happy birthday!
7. You are not just my nephew, but my best friend. Whenever your parents say no to you, just call your aunt.
8. I just want to scream happy birthday to my nephew! Never stop chasing your dreams. Lots of wishes for your life.
9. Wish an amazing birthday to the nephew who makes every moment special and unforgettable. Your aunt loves you so much!
10. Sending the best happy birthday wishes to my dear nephew. Finally, you enter the 20th phase. Make and follow your own dreams. I'll support you forever.
To edit the downloaded PDF template, an easy-to-use PDF editor like SwifDoo PDF can be helpful. It enables you to directly change the text in any PDF file while retaining its original formatting.
10 Birthday Wishes for Nephew from Uncle
On your nephew's birthday, this smart champ deserves to be pampered a little more than usual. As an uncle, what should you say to your nephew? Read on these 10 birthday wishes for nephews from uncles for some inspiration!
1. Happy birthday. I still remember the days when I taught you how to ride a bike. Now you've turned into a grown man. Keep prospering!
2. As your uncle, little boy, it is my privilege to wish you a happy 1st birthday. Hope your special day is filled with everything you like.
3. Happy birthday to my handsome nephew. My heart's desire is that you do nothing but succeed in your endeavors.
4. As you grow older, I hope you keep growing brave and strong enough to overcome challenges or obstacles. I believe in you.
5. You are more like a son to me. And this is one of the most cherished moments of the year, celebrating this day with you. Happy birthday little boy.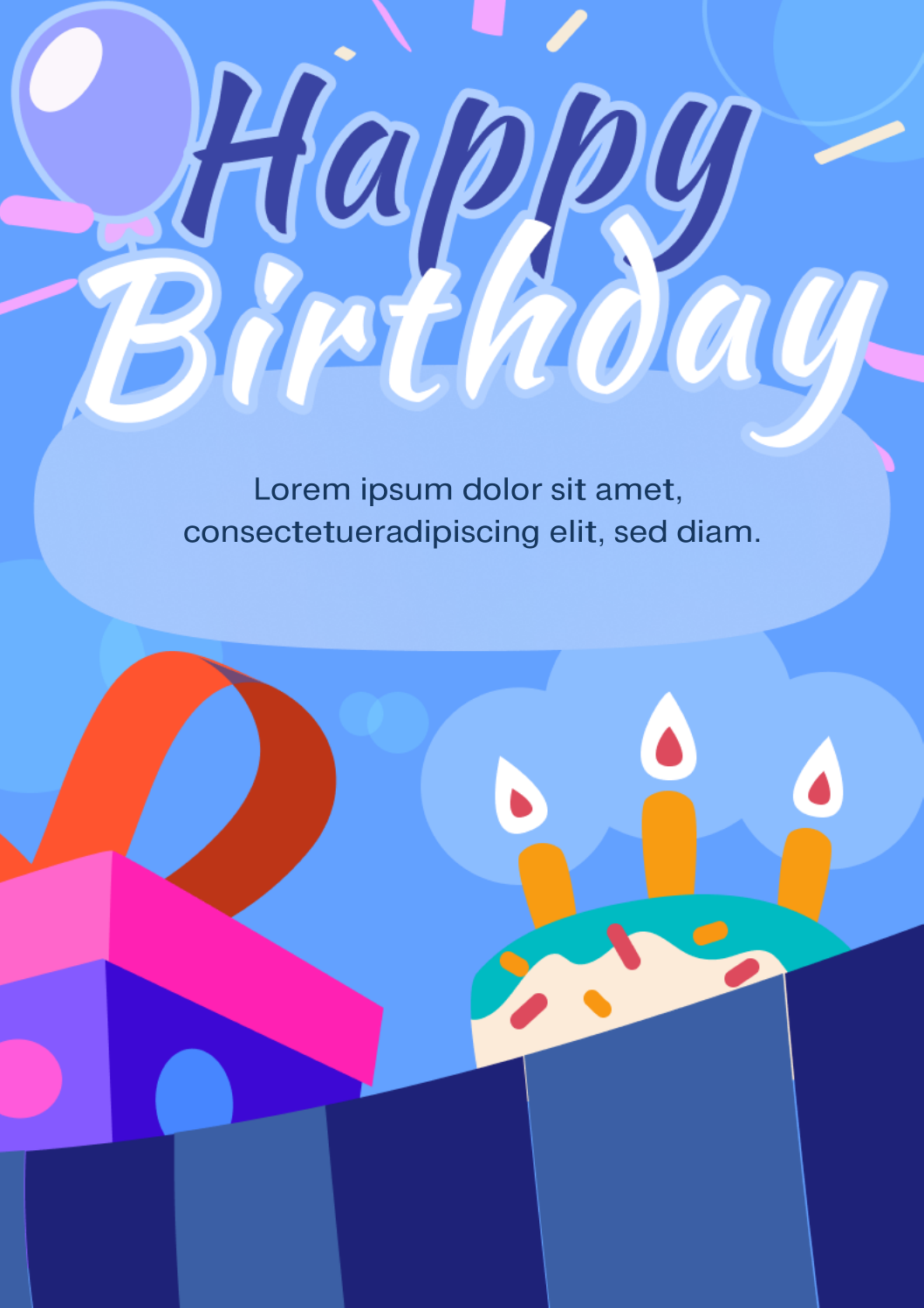 Free Download the birthday Wishes Card for Nephew>>
6. One whole year has passed since you were born. My dear nephew, happy 1st birthday. You are such a special little man.
7. Happy birthday, nephew. Life is short so never feel terrified to take risks and failures. They build your mental health and make you courageous.
8. Happy birthday wishes to my amazing nephew. May your strength and determination increase every year as you grow…from one proud uncle.
9. Wish the new year gives you lots of joy and peace. Have a blessed day!
10. Congratulations on becoming a grown-up! Happy birthday, 18. My child, may God bless you with tremendous health and success. Enjoy your day.
You can copy and paste the blessings provided above directly onto the PDF Wishes cards. For more birthday wishes for nephews, please refer to the following article: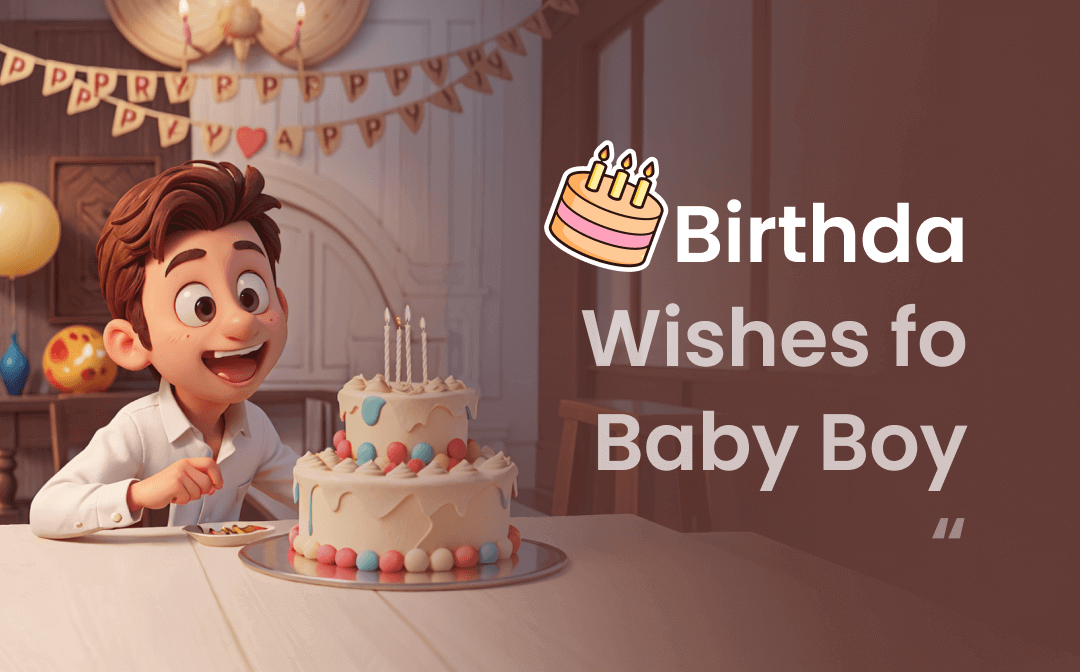 Happy Birthday Wishes for Baby Boy: 30 Cute Messages
Wonder how to write birthday wishes for baby boy to celebrate his big day? This article collects 30 best wishes for baby boy. Read on to pick one!
READ MORE >
10 Short Birthday Wishes for Nephew
Short messages can also be inspirational to celebrate your nephew's birthday. Here are some short but emotional birthday wishes for nephews to wish your nephew a memorable birthday.
1. My dear nephew, happy birthday. I wish you have an unforgettable day today.
2. May you have a blast at your birthday party. You are always my favorite nephew.
3. Happy birthday to my #1 nephew! Hope your life is blessed with happiness and smiles.
4. I wish this year you can accomplish the things you desire. Have a blessed day!
5. Best birthday wishes to my sweet nephew! May all your dreams come true.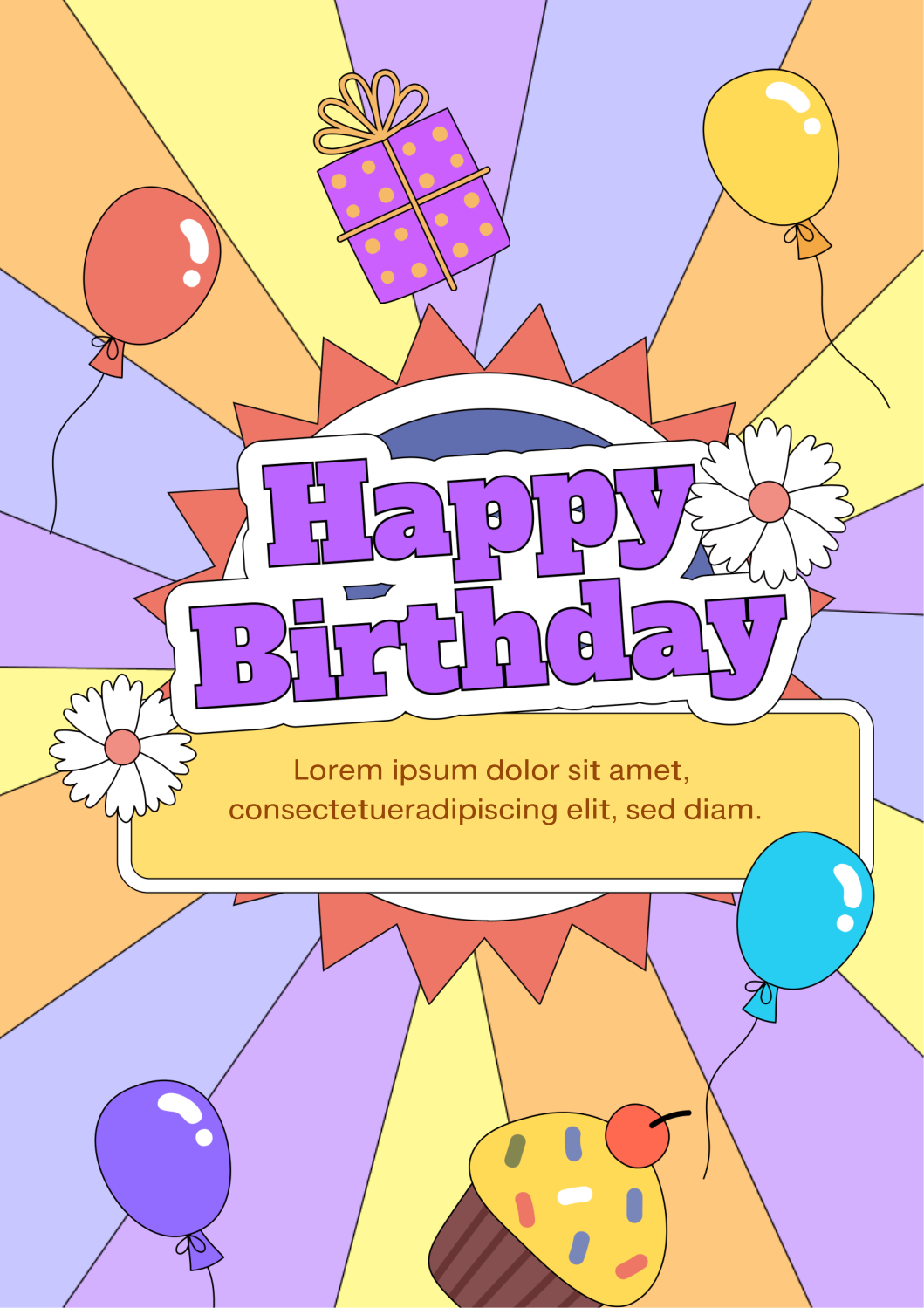 Click to Free Download Birthday Wishes Card for Nephew>>
6. You are the wonderful nephew who has always made me proud. Happy birthday.
7. Happy 1st birthday! Your cute smile powers up my life.
8. You are a blessing to our whole family. I am lucky to have a nephew like you who brings joy to the world. Happy birthday.
9. Sending loads of hugs and birthday wishes to my nephew. I love you so much.
10. You are like my first kid. Happy birthday dear. May God always bless you.
SwifDoo PDF enables you to print PDFs in color. When you want to attach the wishes card to a present or a bunch of flowers, give it a try.