Introduction:
1st birthday wishes are always special for the parents and their little bundle of joys, as it marks the celebration of a milestone for the young souls. So whether you throw a party or go on a vacation to celebrate, don't forget to add some unique, heartfelt, cute, emotional, and sweet first birthday wishes for girls and boys for them to take a look at when they grow up.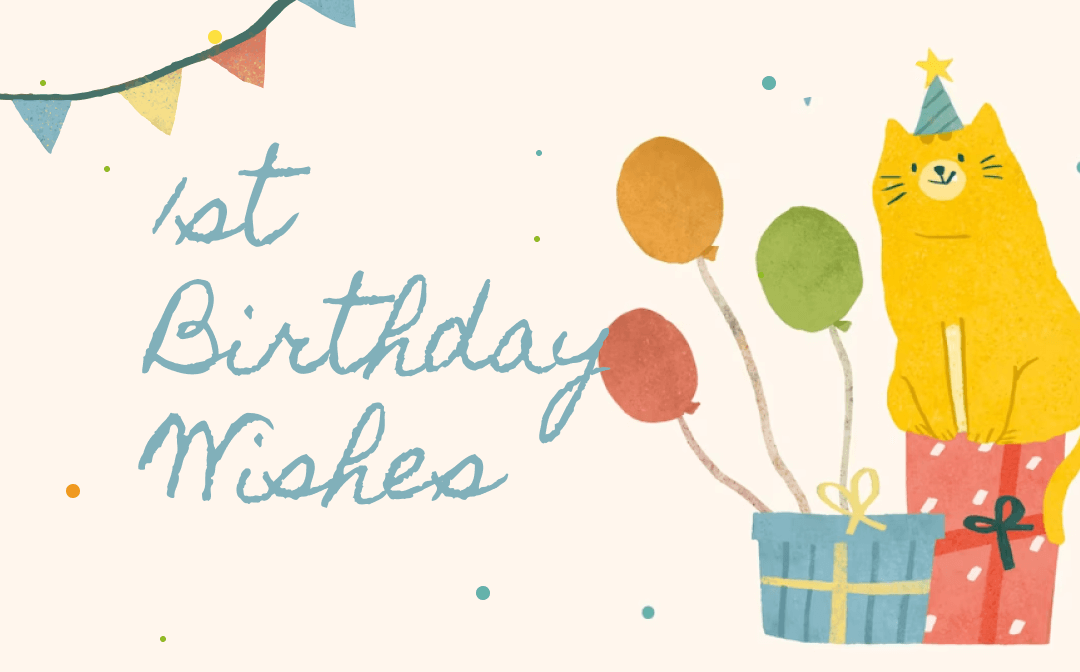 You need not think much as we have done the job for you. We have curated a thoughtful list of 1st birthday wishes for girls and boys from mother, father, uncle, and aunt to fill their Birthday with happiness, blessing, and joy. You are surely going to love these beautiful wishes that you can use as a birthday card or as a caption on your Instagram post. Let's look.
1st Birthday Wishes for Girl from Mother and Father | 10 Best Wishes
1st birthday wishes for girls should be exceptional and memorable. Even though she can't understand it now, over the years, when she grows up, these lovely texts and quotes will be a really happy memory for her. Check out the joy of sending first-year birthday wishes.
1. We know you are going to grow as a terrific kid when you will be an adult. You'll be the most gorgeous and beautiful girl in the world. We're blessed and happy to have you. Happy 1st Birthday to you, our Princess.
2. It was just one year ago that God sent an angel onto this earth and filled our days with vibrant hues. You are our biggest blessing and a precious gift that has filled our lives with joy and happiness. Happy Birthday, my little Angel!
3. Happy 1st Birthday, my little cupcake munchkin! You are the most important part of my life. I'm fortunate to have you in my life. Love you a lot. May this day come again and again in your life!
4. Hey there, Princess! Today marks your very first spin around the sun. May you find joy in the simplest things, love in the smallest gestures, and beauty in every day. Happy 1st Birthday, kiddo! Sending you love and happy first birthday wishes. Here's to many more heartwarming years ahead.
5. As we celebrate the beautiful journey of your first year, I want you to know how you have been my anchor and my rainbow, filling colors in my dull days. Your giggles are my favorite melody, and your beautiful smile is my everyday sunshine. Happy Birthday, my heart's delight.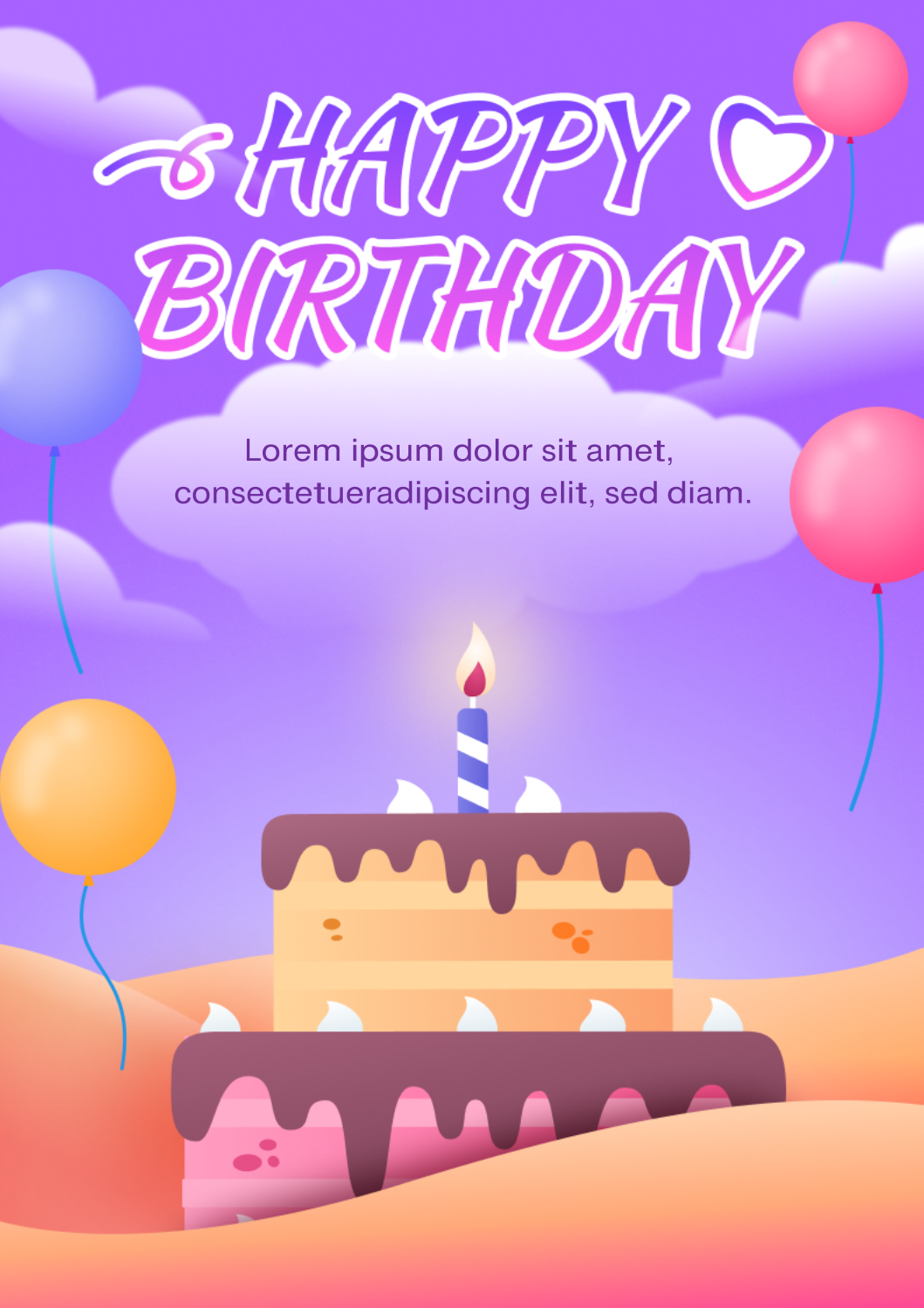 Get This 1st Birthday Wishes Card for Your Baby Girl for Free>>
6. You may not remember the taste and flavor of your first birthday cake, but we are all celebrating it with happiness, fun, and joy. It's like a great feeling and achievement for us. Happy Birthday, Sweetie.
7. Hip, hip, hooray! The cutest Angel on earth turned one today! Happy Birthday, my little sunshine. May God bless you today and always.
8. To my shining star, a year of watching you grow has been the most exhilarating experience of my life. With each passing day, you light up our world a little more. Happy Birthday little one, my little beam of hope!
9. A year goes by too fast. We hope we gave you enough of ours to make you happy! Have the best first Birthday, little Angel. Mama and Dada love you!
10. Hey, sweetheart, it has been 365 roller-coaster days with you. I can't believe that I feel like it has been only a couple of weeks since you were born. It was the best year of my life. Happy 1st Birthday to you.
Now write down 1st birthday wishes for baby girl from mother in SwifDoo PDF and customize them with the readily available template provided by the software to suit your specific styles.
Check more birthday wishes for baby girl: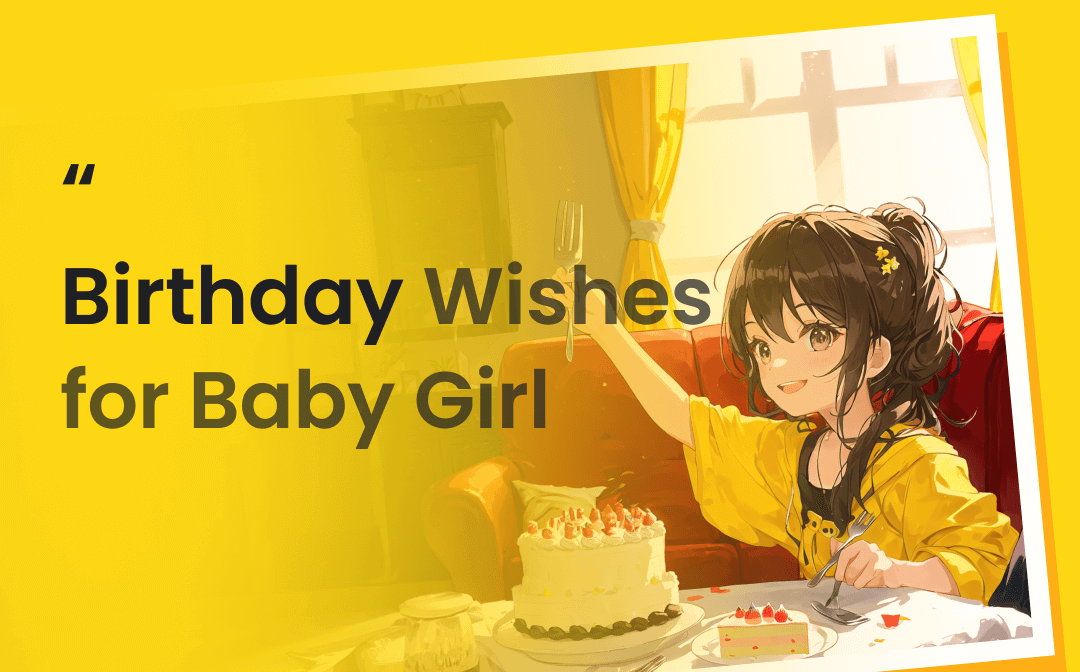 35 Heart-Touching Birthday Wishes for Baby Girl in 2023
This post presents 35 birthday wishes for baby girl as the perfect greetings. Read it can finish your search with warm and heart-touching wishes for baby girls.
READ MORE >
1st Birthday Wishes for Boy from Mother and Father | 10 Sweet Messages
You must never miss a chance to make your baby feel loved and cared for because he'll reciprocate better than many grownups. Here are 1st birthday wishes for boy to bless them with a birthday vibe and shower with your blessings.
1. A special kid like you is worthy of a special day, so Happy First Birthday, our little Prince! May you grow to be a gentleman and treat everyone with love and care!
2. A year has passed already, and it feels as if you were born only yesterday. Time really does fly! We're so grateful and hope the next year brings you even more joy— Happy Birthday little one.
3. Sometimes, it still feels pretty surreal that I got this lucky! Happy First Birthday to my dearest son, who is one year old today!
4. Happy first Birthday, our Hero! It's been a year of unforgettable firsts. Your first step might've been a stumble, but it brought tears of joy to our eyes.
5. My sweet boy, you'll always remain our precious little Hero no matter what age you reach! Happy First Birthday! We love you to the moon and back!
Free Download the First Birthday Wishes Template Card for Your Boy>>
6. Happy 1st Birthday to my little joy! You've made the past year the best of my life. I promise to be your provider, protector, and biggest fan, cheering you on as you take on the world. Love from Dad!
7. Nothing can explain how blessed we are to know you. You have filled our lives with love. Happy First birthday wishes to our baby boy!
8. You are one today, on this very special day. You might not know it yet, but we all love you dearly. Have a great first birthday! Happy Birthday little one.
9. Finally, we have started counting your age by years. Today, we celebrate the first Birthday of everyone's favorite baby boy!
10. My sweet little boy, I am so grateful to have you in my life! You brighten up every day, and I can't wait to see all the wonderful things you will do in the years to come. I wish you a very happy 1st birthday!
First birthday wishes for baby boy from mother or father is always special. You must make and preserve a birthday card for your son to see and cherish his blessings when he grows up.
1st Birthday Wishes for Nephew and niece | 10 Happy First Birthday Wishes
Nieces and nephews are close to their uncles and aunt's hearts. On your nephew's or niece's Birthday, give them a gift they can have fun with and wish them lots of happiness and blessings. Here are some perfect 1st birthday wishes for nephew and niece to make their Birthday full of gifts, blessings, and all the more fun.
1. I hope we're friends that we share tastes so that it's easier for us to spend time together. Surely, you will not have the memory of the gifts you have received today, but I hope this letter is saved and my love for you reflected here is preserved over time.
2. Happy Birthday, my honey bunch of joy, my Nephew! You are already a year old, and it is an exciting day for the whole family that loves you.
3. You have the sweetest laugh and even the sweetest cry. I cannot stop loving you no matter how much I try. Happy Birthday, my Cuddle Bunch Sugar Pop!
4. I am sure you will be a successful person to give your parents a lot of satisfaction and pride moments. Happy first birthday wishes, my nephew.
5. You're going to melt my heart and empty my pockets because I can never resist pampering you with gifts again and again. Happy first Birthday to the cutest little munchkin I've ever known!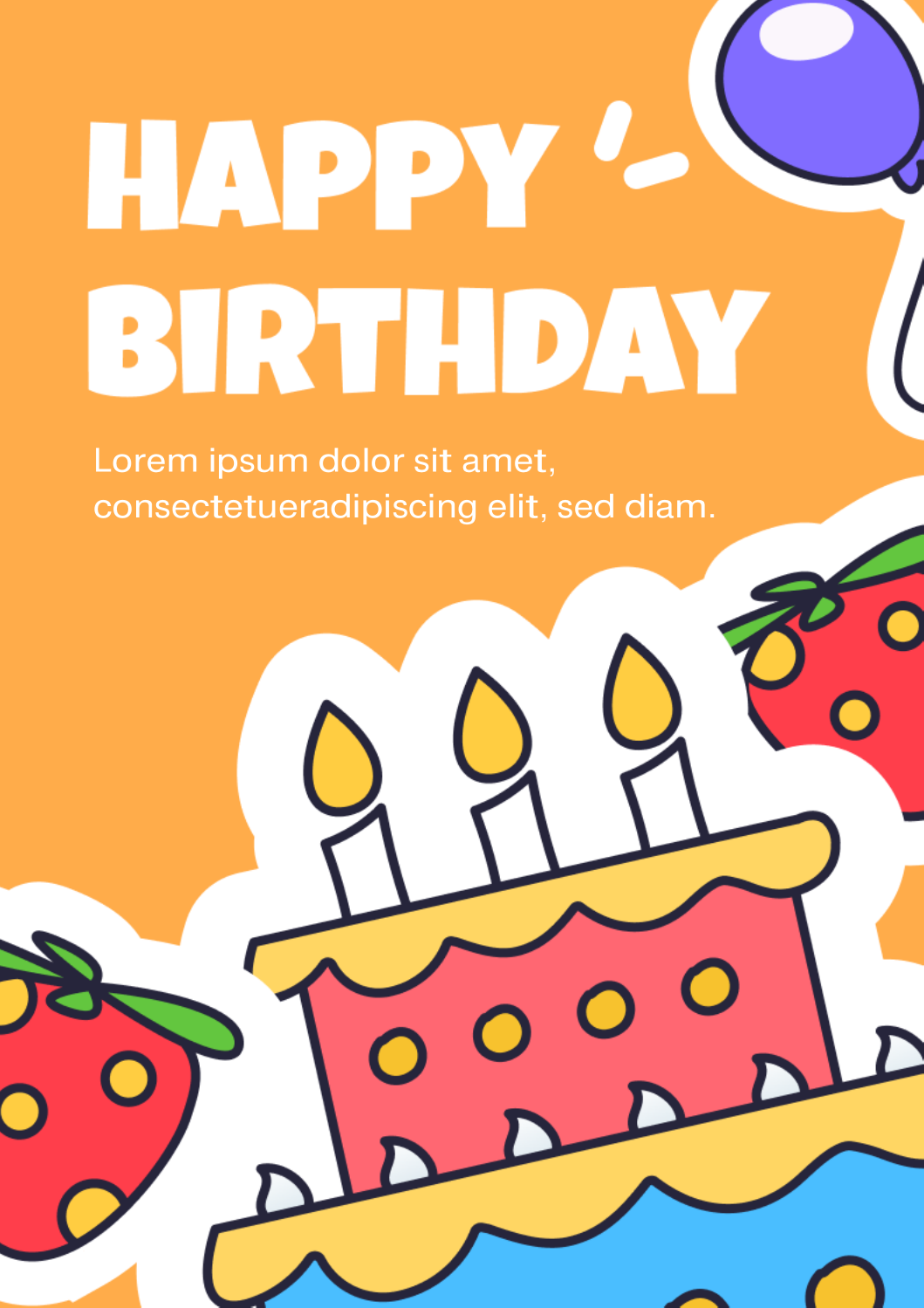 Access the Card to Send Happy Birthday Wishes to Your Niece>>
6. It's an experience to participate in your upbringing. Even hearing you cry and seeing you smile are moments that I do not change for anything today. Thank you, Nephew.
7. I hope you shake, rattle, and roll every second of your first Birthday! Wishing you a beautiful and Onederful birthday full of Oneder, my lovely niece (or nephew).
8. Everyone says you've gotten my looks! In that case, you are definitely beautiful, my little girl. But I can't get over how cute you are! Happy Birthday niece!
9. Happy first Birthday, little sunshine! There's a lot more than birthday cake, balloons, and presents, like ice cream. Whether your mom likes it or not, you'll always be spoilt by me, now and in the future.
10. On your 1st Birthday, my dear niece (or nephew), I want to wish you a world of happiness, health, and love. May your dreams come true, and you always know how much you are loved. God Bless you by all means.
You can pick your favorite Happy First Birthday wishes and greetings, replace the default text with your chosen ones with SwifDoo PDF, and use the best PDF printer to print and send the birthday card.