The WPS file format is used for storing text documents, spreadsheets, and presentations. In this blog post, we will be exploring the ins and outs of the WPS file format, including what it is, how to create and open WPS files, and how to convert them to other formats.
What is a WPS File
WPS stands for Writer, Presentation, and Spreadsheet, which are the three primary components of the WPS Office Suite, developed by Kingsoft Office. A WPS file is essentially a file that is created using one of these three components and saved in the proprietary WPS file format. WPS files are similar in nature to Microsoft Office files, but they are not compatible with Microsoft Office by default.
How to Create a WPS File
Creating a WPS file is relatively straightforward. The first step is to download and install the WPS Office Suite. Once installed, you can open any of the three components, i.e., Writer, Presentation, or Spreadsheet, depending on the type of document you want to create. From there, you can begin creating your document using the various tools and features available in the software.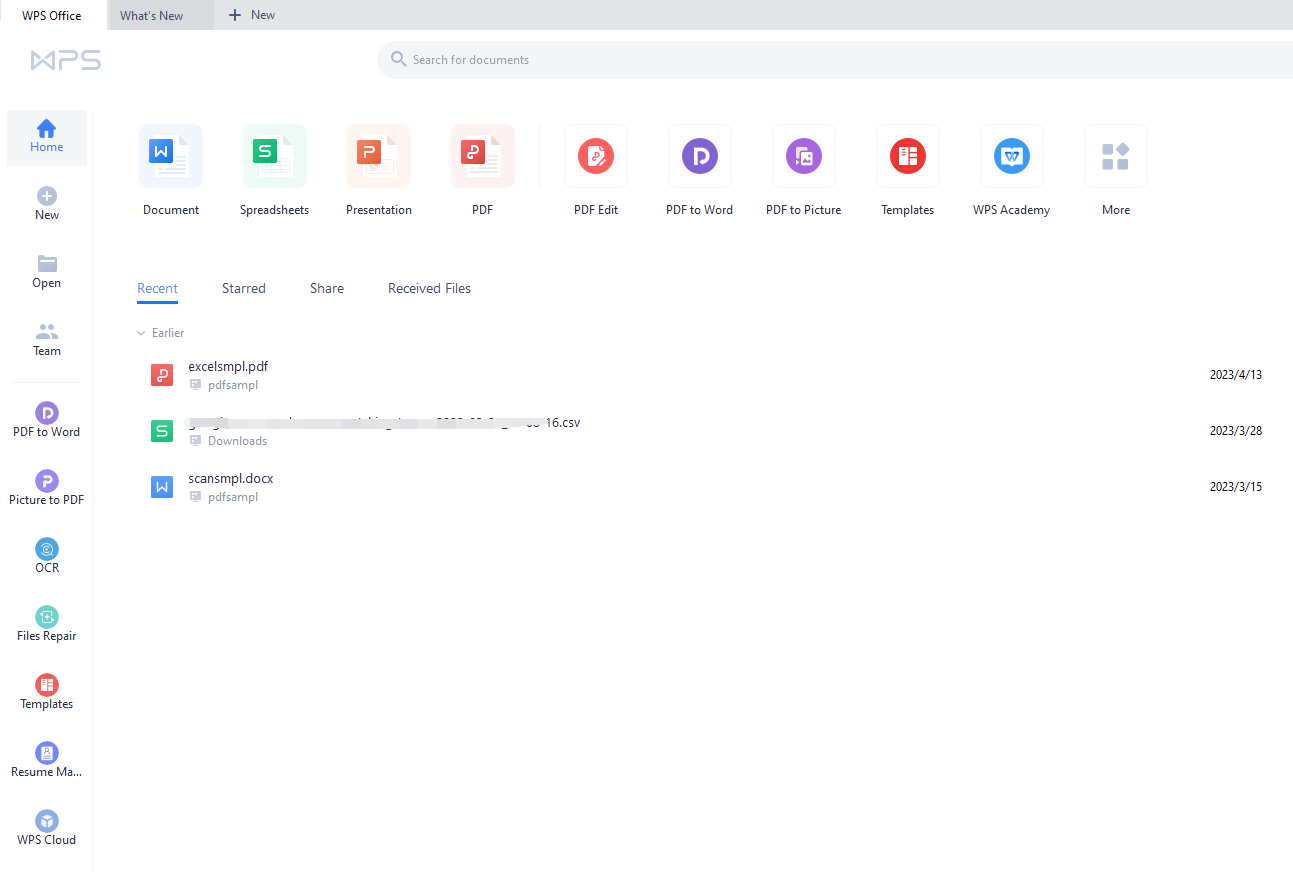 One of the benefits of using WPS Office Suite is that it comes with a range of templates that can help you get started quickly. For instance, if you are creating a presentation, you can choose from a range of pre-designed templates that will help you get your message across more effectively.
Once you have finished creating your document, you can save it in the WPS file format by clicking on the Save As option and selecting the WPS format from the list of available file formats. You can also choose to save your document in other file formats such as Microsoft Office formats, PDF, and HTML.
How to Open a WPS File
Opening a WPS file is straightforward if you have the WPS Office Suite installed on your computer. To open a WPS file, you can simply double-click on the file, and it should open in the appropriate component of the WPS Office Suite. Alternatively, you can open the WPS Office Suite, click on Open, and then browse to the location of the WPS file you want to open.
If you do not have WPS Office Suite installed on your computer, you can still open WPS files using other software such as Microsoft Office, LibreOffice, or Google Docs. However, you will need to convert the WPS file to a compatible format first, as WPS files are not compatible with Microsoft Office default.
How to Convert a WPS File
Converting a WPS file to another format is relatively easy. There are several online tools available that can convert WPS files to other formats, such as Microsoft Office formats, PDF, and HTML. Some of the popular online tools include Zamzar, Online-Convert, and Convertio. And a handy Windows-based PDF editor named SwifDoo PDF can also help convert WPS to PDF and images without losing formatting.
In conclusion, the WPS file format is a useful file format for storing and sharing data. While it is not fully compatible with Microsoft Office by default, it can be opened using other software or converted to a compatible format using online tools. Creating, opening, and converting WPS files is relatively straightforward, and the WPS Office Suite comes with a range of tools and features that can help you create professional-looking documents quickly and easily.