Did you notice that all the photos you've taken on iOS devices are saved in the HEIC format? Do you know what this format is and what are the differences between HEIC and JPG? This post presents an overall introduction to the HEIC format, including what it is and how to open it.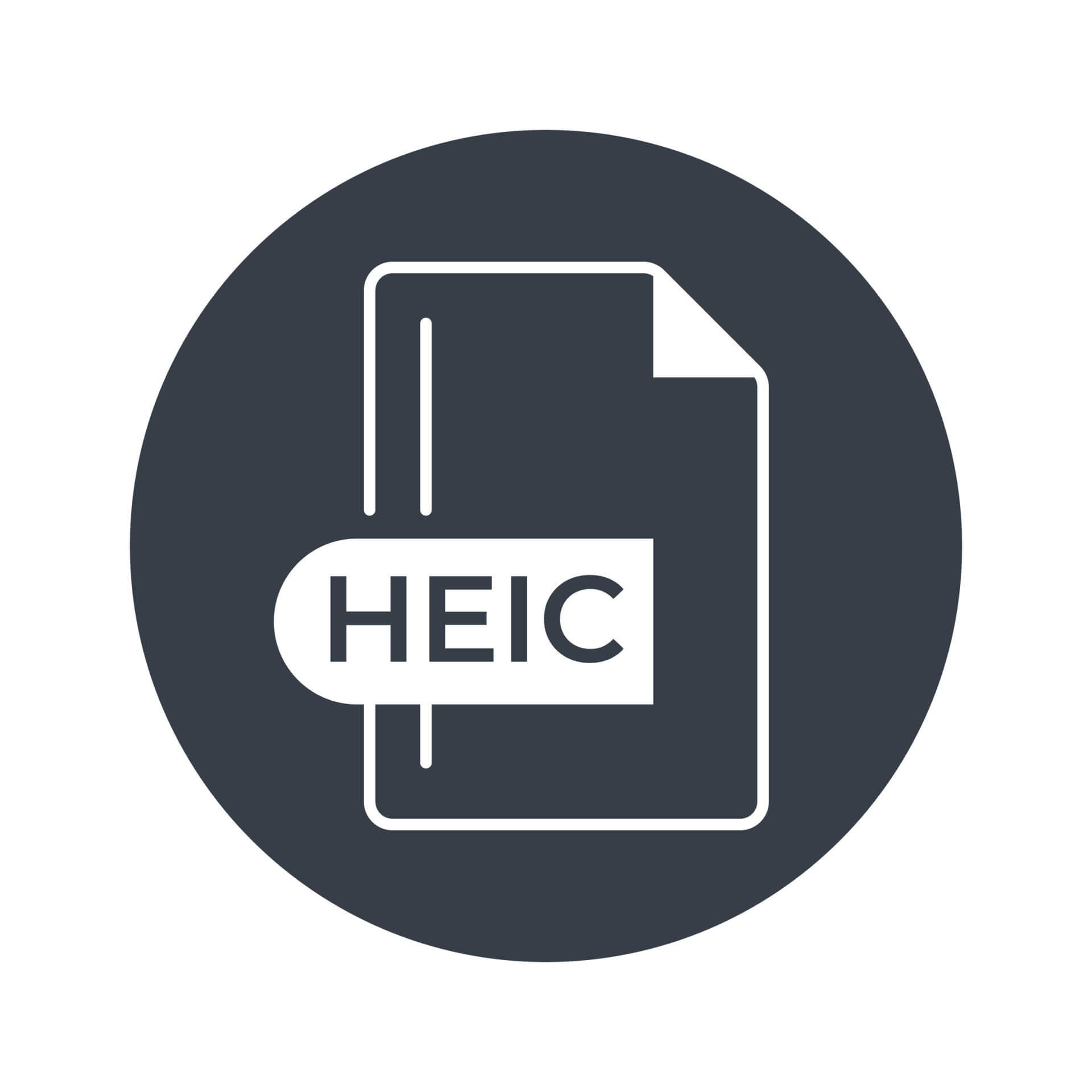 What Is HEIC Format
HEIC is short for high efficiency image file format. It is an image format created by Apple and has become the default image format for all Apple devices since the release of iOS 11. The HEIC format has the .heic file extension and can save images and image sequences in high quality. Furthermore, this format uses advanced compression methods to achieve a smaller file size.
Pros and Cons of the HEIC Format
As a new image file format, the HEIC format features many benefits to save photos or images. However, it also has shortcomings. Here are the major pros and cons of the HEIC format:
Pros
Take less space to free up storage space;
Store multiple images in one HEIC file to easily capture live photos and burst images;
Promote photo quality such as extending the dynamic range, and improving highlights and shadow details.
Cons
Less compatible with different operating systems
Differences between HEIC and JPG
Considering the features of the HEIC and JPG formats, they have several similarities. However, the two formats have great differences in the following aspects:
Instead of using lossy compression for JPG files, the HEIC format applies an efficient compression method to save quality images with smaller sizes;
A HEIC file can maintain high resolution after compression, while JPG files may be more blur.
The quality of a JPG file will be degraded when making edits and cannot be reversed, while HEIC files can reverse the original data after editing.
How to Open HEIC File
As the HEIC format is Apple's default image format, you can effortlessly open HEIC files on a Mac with Preview by simply double-clicking on it.
When it comes to how to open HEIC files on Windows, you don't need to download a HEIC viewer. But remember to update your Windows system to Windows 10 and above. Then right-click on the image, choose "Open with", and select "Photos". When a prompt pops up to inform you to install the HEIC extension, click "Yes". After the installation, you can open HEIC files on Windows.
If you want to open HEIC files online, Dropbox and Google Drive are optimal online HEIC viewers to open the file.
How to Convert HEIC to JPG/JPEG
HEIC files are less compatible than JPG files. Hence, you may need to convert HEIC to JPG or JPEG for sharing images with people who don't use Apple products.
Here is how to convert HEIC to JPG/JPEG on Windows: launch SwifDoo PDF and click "PDF to Image". Choose "More Features" and tap "Image Converter". Select "HEIC to Image" and choose the output format as "JPG". Then tap "Start".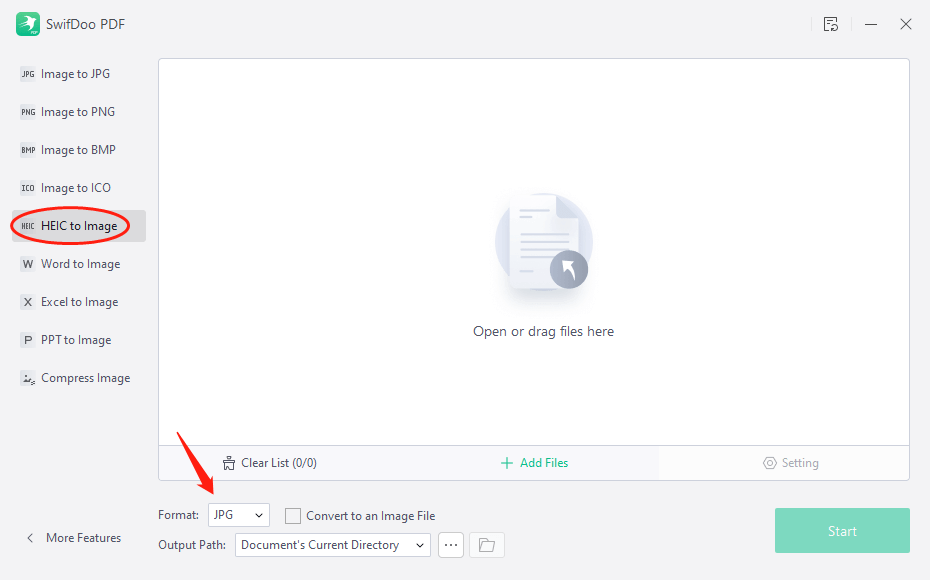 Find out how to convert HEIC to JPG/JPEG on Mac: double-click the HEIC file to open it. Click on the "File" button and choose "Export". Then select the format as "JPEG" and adjust the output quality. Finally, tap "Save" to convert HEIC to JPG.