If you often work with Excel, you may probably see files with the .ods extension. Some of the users find the ODS documents similar to XLSX files and wonder what is an ODS file. This article is your ultimate answer. You can have a general picture of this file and learn how to open .ods documents easily.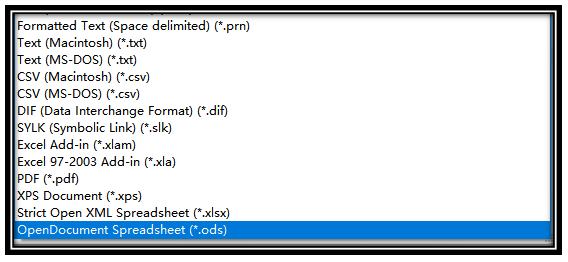 What Is An ODS File
What is an ODS file? An ODS file is an OpenDocument spreadsheet file created by the OpenOffice suite. This kind of file contains data such as text, formulas, charts, and numbers. All spreadsheet data are stored in rows and columns for better and more efficient management, just like an XLSX file.
The ODS format is an OpenOffice XML-based format and belongs to the OpenDocument format (ODF) family, an open file format for word processing files. This format uses the .ods file extension. All the ODS documents can be converted to files in the format of XLS and XLSX.
Difference between ODS and CSV
As CSV files are also similar to Excel files, some users may be curious about the difference between ODS and CSV files. Here, we list some major differences:
An ODS file is a compressed zip file while a CSV file is a delimited plain text file. Hence, the former is smaller than the latter when they store the same data.
An ODS document can save charts, pictures, and other elements but a CSV file only contain data.
The ODS format is used to deal with large amounts of data. The CSV format is designed to transfer data without any distortion.
How to Open An ODS File
As you've known what is an ODS file, you might wonder how to view the file content. Speaking of opening ODS documents, many word processors are compatible with this file format, including Microsoft Excel and Google Docs. Of course, Excel is the first recommended application to view an OpenDocument spreadsheet file since it is similar to an XLSX file. Furthermore, you can also capitalize on a free online spreadsheet program to open ODS files on any device.
Here is how to open .ods files in Excel:
Step 1: Launch this program on your computer;
Step 2: Tap Open and choose Browse;
Step 3: Import the target document and you can read the OpenDocument spreadsheet file in Excel.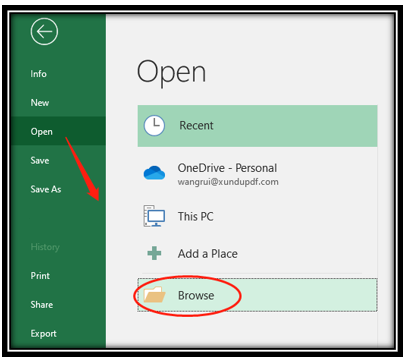 If you don't have Excel, the following is the step-by-step tutorial for how to open .ods files online:
Step 1: Go to Google Drive. Click New and select File Upload;
Step 2: Upload the ODS document and right-click on it;
Step 3: Tap Open with and choose Google Docs. Then you can open an OpenDocument spreadsheet file.
How to Download a Document as ODS File
When you need to download an XLSX as an ODS file, you can utilize Google Docs as well. This free word-processing application allows you to convert XLSX documents to files in the ODS format.
Read on to see how to download a document as an ODS file: Open the XLSX document in Google Docs and click on the File button. Select "Download" and choose "OpenDocument".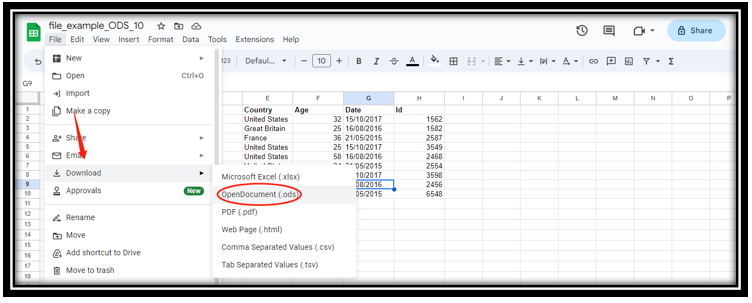 How to Convert ODS File
Plenty of online converters can convert ODS files to files of the XLS, XLSX, PDF, or other formats. Taking CloudConvert as an example, check out how to convert an ODS document: go to the online ODS converter and click Select File to upload the file. Tap on the drop-down arrow and choose the target format. Finally, press "Convert" to transform the PDS file.