Paid users have to activate and log into their accounts to run the pro version of SwifDoo PDF. When you have placed an order, you will receive an email with a redeem code. Follow the instruction below to activate your account:
Step 1: Check your order confirmation email and copy the redeem activation key;
Step 2: Click Sign In on the SwifDoo PDF site, and sign into your account;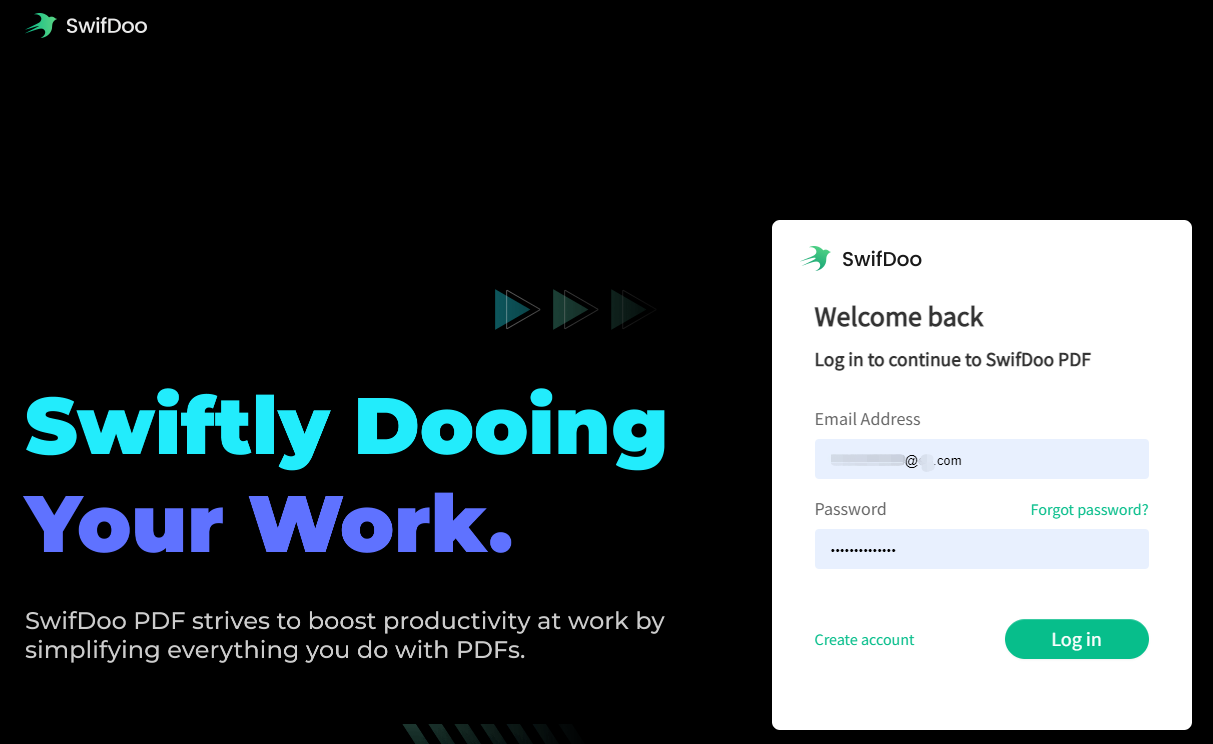 Step 3: Click Redeem Activation Key and paste the redeem key in the SwifDoo User Center;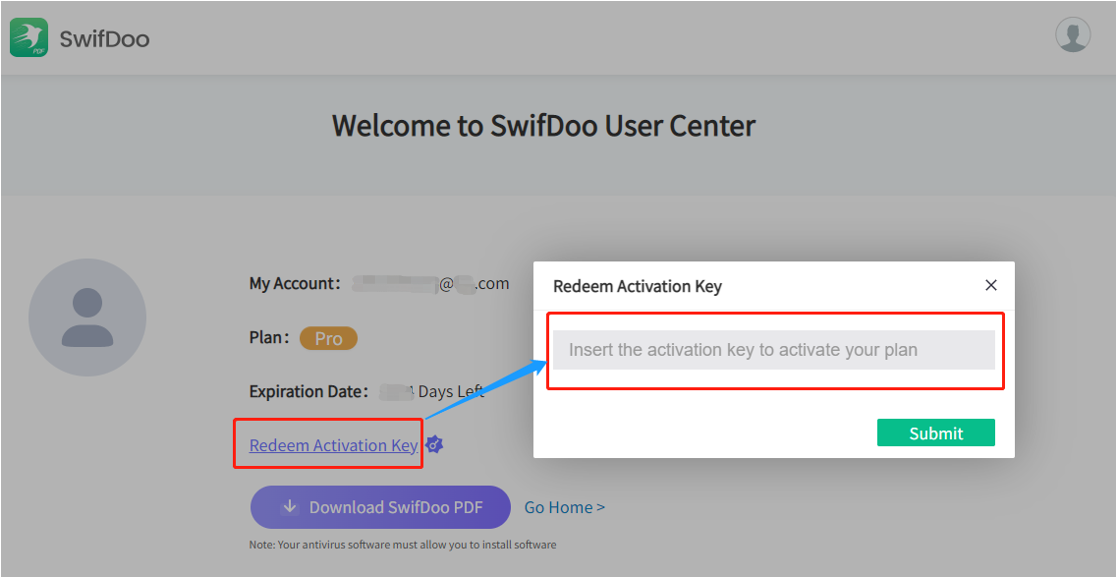 Step 4: Hit Submit to activate your SwifDoo PDF account and purchase plan.
You can view how many days are left to use the premium version. The plan status becomes Pro.
# To use SwifDoo PDF as a premium user, you must log in to your account in the desktop application.
Step 1: Launch the desktop software;
Step 2: Hit the human icon and enter the registered email and password;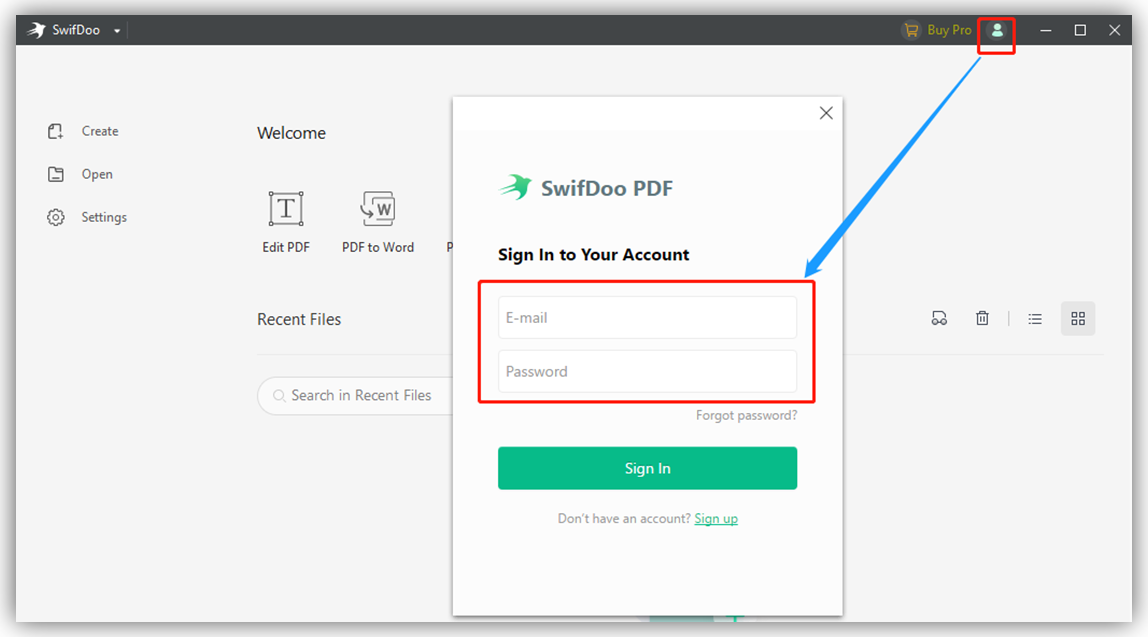 Step 3: Click Sign In to run SwifDoo PDF with your purchase plan.