In the past, if we wanted to save the document in the form of a scanned file, you needed to print the editable PDF file as a paper document and scan it into an electronic draft with a scanner - which isn't environmentally friendly and rather troublesome.
Now, however, we only need a professional PDF tool to help instantly turn paper documents into electronic scans, with merely a couple of clicks!
SwifDoo PDF is a 10 MB software that doesn't require too much disk space. Meanwhile, it integrates powerful and useful functions, making it a desirable office software. Following are the steps for creating scanned copies:
Launch SwifDoo PDF and click the "Advanced" button;
When the SwifDoo PDF Converter window pops up, select "Add Files" to upload the specified document to the operation console from the local folder;
Click the "Start" button after successfully uploading the file. When the conversion is completed, click the converted document to see if it meets the demands.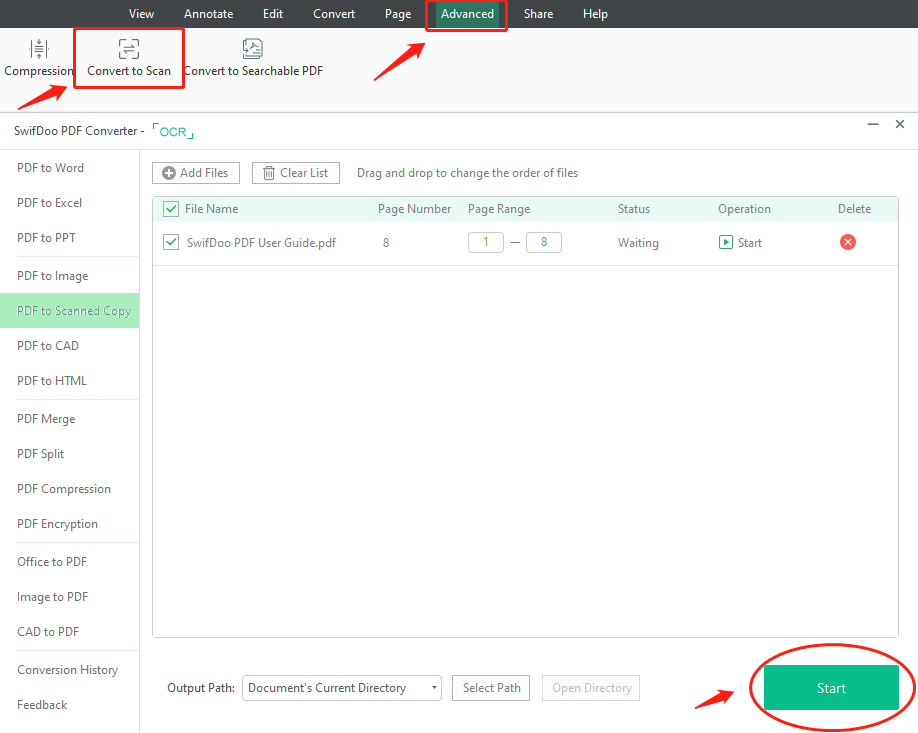 Given that scanners are too heavy to be portable and typing the document manually consumes too much time, you can try the "Convert to Scanned Copy" feature provided by SwifDoo PDF, and create a scanned copy of any file with the above mentioned three steps.