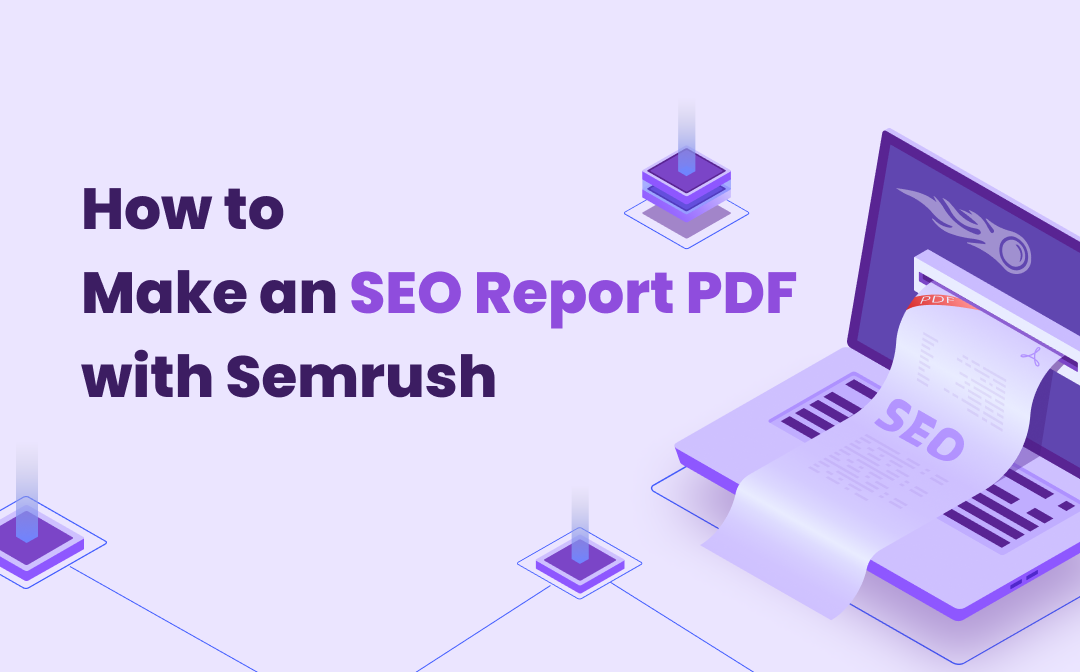 Online shopping and cross-border trade are booming in today's world. For any company that expects to grow, Search Engine Optimization (SEO) is an indispensable part of its business. SEO means the process to optimize your website for improving its visibility in search engines like Google and Yahoo, and SEO analysis is crucial to increase the visibility of website in search engines.
When you intend to share SEO analysis reports with others, you may like to export them as PDF files. An SEO report in PDF is usually created with charts and graphs. With an SEO report PDF, you can clearly track the progress and changes you've made. Through the analysis in SEO reports, an SEO specialist can know better how to improve traffic and ranking of a website in search engines.
Why to Make an SEO Report PDF
To be a competent SEO manager, you will not only need to implement necessary tests to a website, but need to generate SEO reports PDF regularly. Therefore, you can analyze history stats and website performance, and plan future optimization strategy.
No matter you are an in-house SEO specialist, or an SEO engineer from a 3rd party agency, you may have to hand a weekly or monthly report to your boss and your client. If you are an SEO skills trainer, you probably need to deliver an SEO training lesson. To prepare the lesson, you are likely to present some SEO reports PDF as teaching samples.
Are you wondering how to make and download an SEO analysis report as a PDF file? This post will tell how to generate SEO reports in PDF by using the reporting tool Semrush. If you'd like to annotate these PDF reports or further edit them in order to create learning templates for seminars, SwifDoo PDF is the tool to help you accomplish the tasks.
How to Make an SEO Report PDF with Semrush
Semrush is a SaaS platform providing services like keyword research and ranking data. Let's read on to see how to generate an Search Engine Optimization (SEO) report in PDF for your website.
Step 1: Open the Semrush page, enter domain, URL or keyword in the search box. Press the Enter key on your keyboard or click Search on the right of search box. You will see the report overview appear;
Step 2: Find and click the Export to PDF on the upper right of the overview page, and the Export to PDF window pops up. You can enter your email address and schedule the reports in this dialog box. Click the Export to PDF green button;
Step 3: Just seconds later, you will see the SEO report PDF downloaded in browser. If you entered email address, this PDF report has been sent to your email. Save the downloaded SEO analysis report in PDF to the location you like.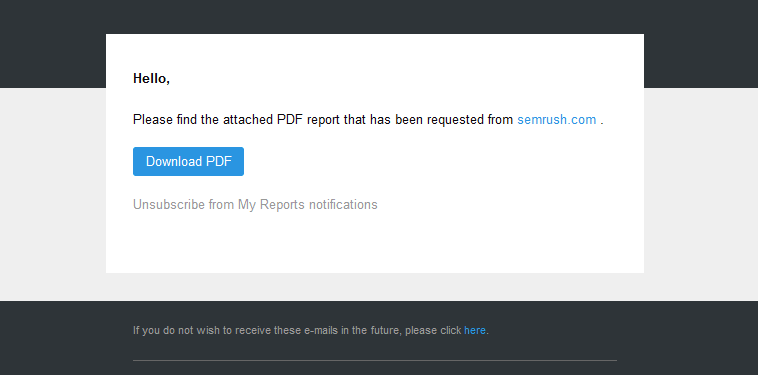 Annotate an SEO Report PDF with SwifDoo PDF
When you need a PDF tool to add some annotations on your SEO report in PDF, SwifDoo PDF is sure to meet your need. It is one of the best PDF editors with rich annotation features including area highlighting, text underlining, adding notes. Apart from annotation, SwifDoo PDF is robust in converting and editing features as well.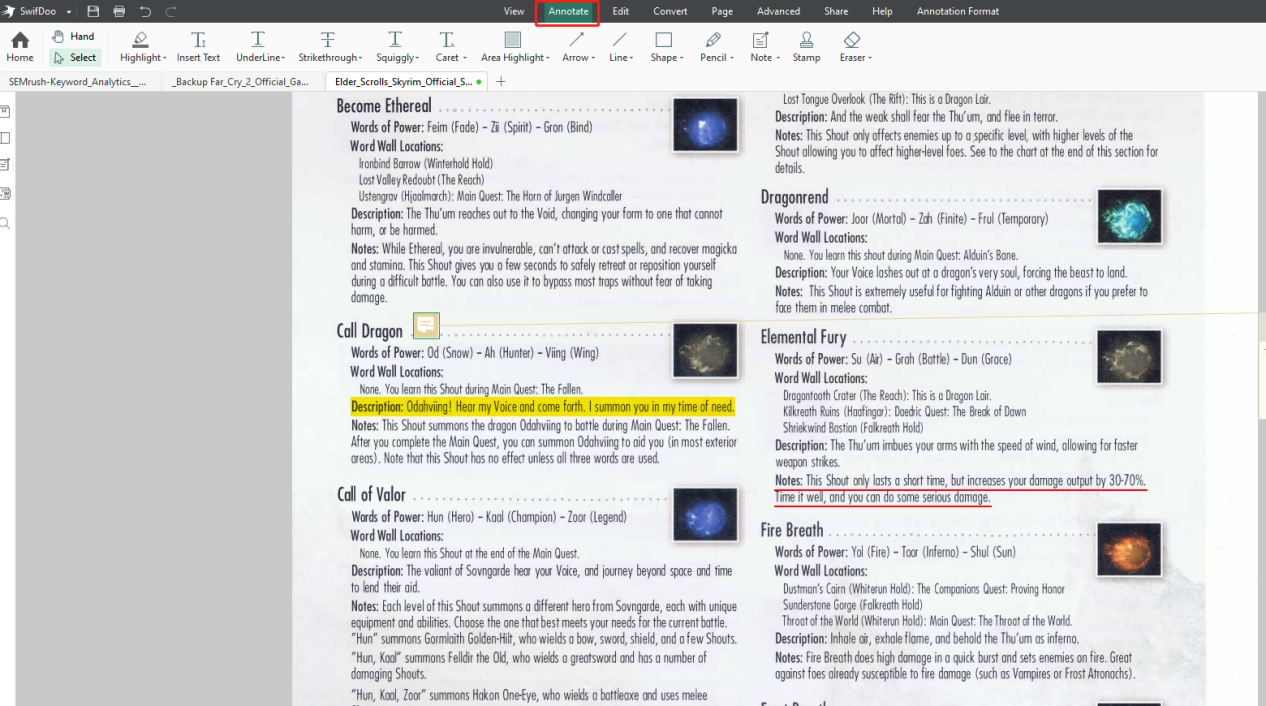 By leveraging SEO software suites like Semrush and Ahrefs, and a PDF tool like SwifDoo PDF, you can easily prepare an SEO analysis report in PDF.