With economies as they currently are, it's now more important than ever to protect your money and make it work for you. Investing your money is one of the best ways of not only protecting against surging rates of inflation, but also making yourself a considerable amount of profit in the process.
For some people, investing in stocks and shares is the way to go. For others, it could be investing in gold or silver. If you want a really safe bet however, you'll invest in property. Investing in property means you're guaranteed an income in one way or another, especially if you become a landlord.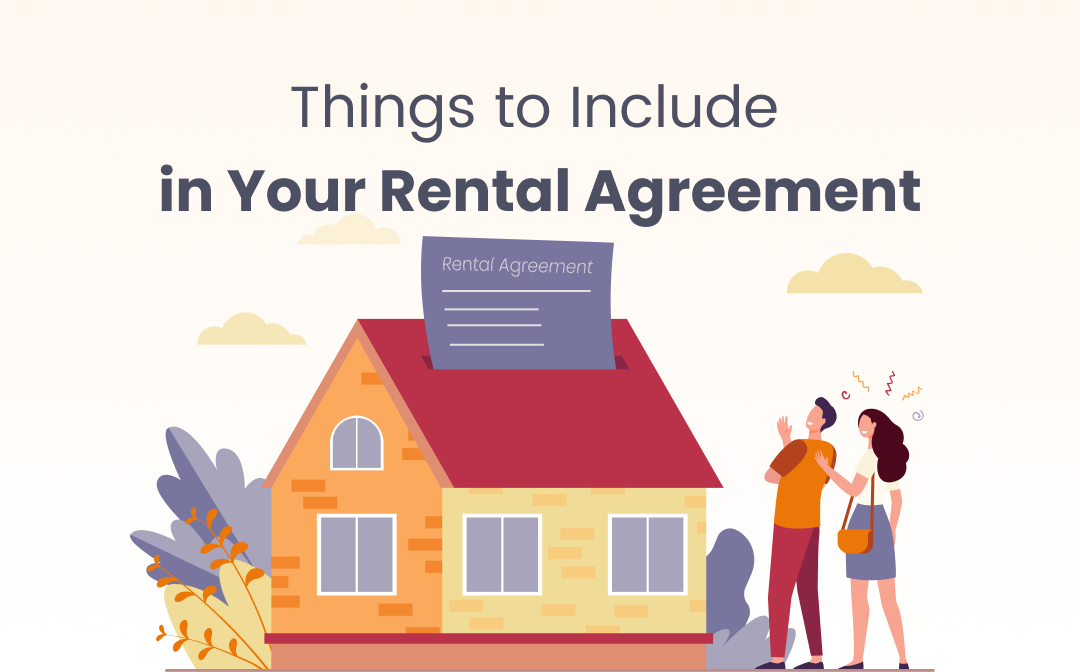 By drawing up a rental agreement template PDF, and renting out your property, you can potentially set yourself up for life. Creating a template however, is not easy and can be quite confusing.
To help ensure that your agreement template PDF is drawn up correctly, here's a look at things you should include and the guide to use SwifDoo PDF to create the PDF.
What Exactly Is a Rental Agreement?
Before we can look at what to include in your room rental agreement template, first we need to ensure you know what a rental agreement is.
Basically, a rental agreement, also called a lease agreement, is a contract between you, the landlord, and your tenant, laying out the rules and the terms of the tenancy. You are essentially telling your tenants what they can and cannot do in your property.
If you want to ensure that your property is well maintained, and that you are covered legally if things do go wrong, drawing up a rental/lease contract template PDF and having your tenant sign it is highly recommended.
What to Include in Your Rental Agreement PDF
Knowing what terms are included in a lease agreement is important to protect the rights of both landlord and tenant parties and avoid future disputes. Here we give a few basic essentials that you should take into account in your rental contract.
Rent
Rent is the amount of fees that the lessee must regularly pay the landlord for the use of property as agreed by the lessor and the lessee. Under this term, the rental agreement PDF should state how much rent the tenant is to pay you each month,each 6 months or each year, and specify the payment method, payment date, payment overdue date, and what to do after payment overdue.
In fact, when you rent out a house, many other additional costs especially utilities such as water, electricity, garbage disposal and heating costs should be stated separately from the rent in your agreement. For example, in the US, electricity meters are read monthly.
In addition, as a landlord, you might consider including renters insurance in your agreement to protect you from loss if your property is damaged.
Deposit
In terms of the deposit, you should detail the deposit amount, deposit disposal, refund time limit, and refund conditions in your rental agreement PDF. The landlord can check the relevant laws of your state or consult a legal person to see if there are specific regulations on rent deposit.
State how much the tenant should pay as a deposit to secure the property, and state the terms for them getting it back. A security deposit should be paid when the tenant moves in and returned when moving out.
Usually, the landlord can return the deposit within specific days after the tenant moving out. If any damage to the property has been inspected, the landlord can deduct the cost from the deposit to repair it or not refund the deposit.
In many states of the US, landlords have to place the deposit in a separate savings account, and return tenant the interest during or after the tenancy.
What's Included
Your room rental agreement template PDF should also state what is included. For example, do you include utilities such as electric, gas, and describe tenant's responsibilities for the utilities. You should clarify whether the house contains a TV, Wi-Fi, sofa, air conditioner, refrigerator, and what furnitures there are. These household facilities are in good condition or damaged.
Are Pets Allowed?
Remember, this is your property, and it is therefore down to you whether you allow pets. Some landlords allow pets, while others don't because of the potential damage to their properties. If you are the landlord allowing pets, it's best to state in the rental agreement PDF the conditions under which the pets are permitted in your property.
You can ask and communicate with tenants ahead of time if they will have pets on the property and detailed information about the pets. The agreement should describe which type of animal is allowed, such as dog or cat, the number of pets allowed, pet size, etc.
Also, the pet agreement can define the tenant's responsibilities for pets. For example, the tenant should provide relevant pet licenses and vaccination records, and ensure that they are responsible for any disturbing or injury to others by the pets.
How to Draw up a Rental Agreement with SwifDoo PDF
Rather than trying to create your own rental contract from zero, you should instead download a free rental agreement template PDF from an official website like RentalLeaseAgreements.com and Free Forms, and then tweak it that way.
Once you have downloaded the template, you'll need software such as SwifDoo PDF. Open the template with SwifDoo PDF editor and then add the necessary info and clauses in there. Here is the simple guide to edit your template.
Step 1: Launch SwifDoo PDF and open the downloaded template PDF with it;
Step 2: Tap Edit on the top, and choose Insert Text to add text;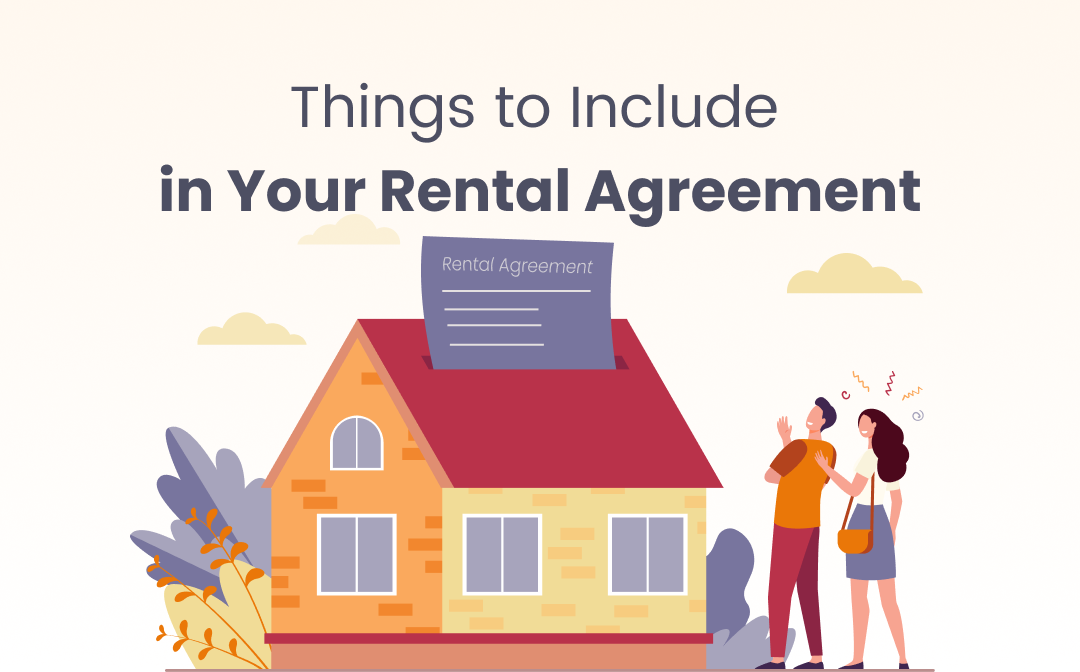 Step 3: Click Edit in the secondary toolbar to directly make changes to the text.
For easy editting, you can convert your rental agreement template from PDF to Word with SwifDoo PDF converter. To do that, go to "Convert" menu, select "PDF to Word", and hit "Start" in the converter window. Or, you can convert the PDF to a Word file online with SwifDoo PDF online converter.
Once you're finished, print it off, have the tenant sign it, and hey presto, you now have a paying tenant and are covered legally.