Technology makes life easier in all aspects. Those were the days when students had to deal with pens and papers, rush to the teachers for evaluations, and submit home assignments after going through several changes. And now, the scenario has completely changed. Thanks to different file formats, students can select and submit their home assignments through digital media.
PDF is the most secure and trusted format you can use. Free PDF converter, SwifDoo PDF makes students' life easy by allowing them to convert a Word or any file into a PDF. This article will highlight a few considerable benefits of using PDF format to submit your assignment to your teacher.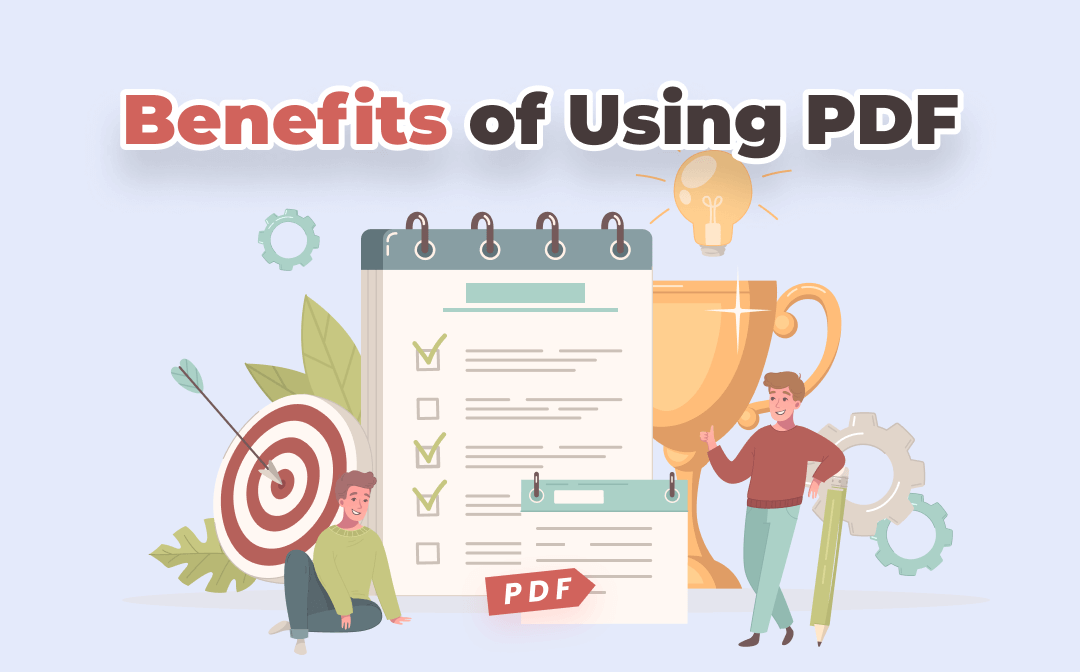 Benefits of Using PDF Format to Submit Your Assignments
There are benefits of using PDF to submit your assignments through email. You can smoothly send them, and teachers can access them on their devices. Let's understand the advantages of using PDF to make your study life uncomplicated.
Benefits of PDF

No paperwork

Easily Accessible

Unchanged Layout

Simple Editing

Password-protected

Correct Feedback
Here we go:
Get rid away of piles of papers
Imagine your study room and the mess you have created to write down the notes, the home assignment, the project paper submission, and so on. And every time, you have to go check the notebooks, paper cuttings, and textbooks if you want to add new information. Your study room turns into a waste paper room after the semester.
But the room looks different if you have a laptop or desktop, textbooks, and the cozy corner where you sit and type your assignment and click on the Send button to submit. You can reduce the usage of papers and declutter your study area. Isn't it a great idea to use less paper but still you can submit your projects on time?
One of the accessible formats you can create
You can create your PDF file within a blink of an eye as it's widely known for its quick and easy creation digitally. Further, you can convert any format into PDF. If you are using Word files, images, CAD drawings, Excel files, and even your Google Docs file, everything you can convert into PDFs and for that you do not need to buy any scanner or other machine. Your laptop or desktop with an Internet connection is sufficient to finish the job.
SwifDoo PDF converter can make this conversion more swiftly. No more banging your heads to convert your Word document into a PDF; it offers smooth and simple conversion. Download the SwifDoo PDF tool and convert any file to PDF in just a few steps.
PDF never changes its layout
It's a nightmare for students to recorrect the assignment they submitted. Why? Because the file you send to your teacher cannot open on his older device, or if open, the format is far away from what you submit after nights spent preparing them. Changing layouts, tormenting the graphic table, and ultimately changing the figures on your Word file make it terrible to fix and settle them back to their previous mode is tedious.
PDF format can relieve you from all these nuisances as the layout never changes despite which device and which browser you are using to access it. Even if you reduce PDF size and simplify it to save space, the basic layout will be the same.
SwifDoo PDF can help you change the font size and background colors but does not affect the overall structure of a PDF file. Whatever graphics, chart tables, or illustrations you are using to represent your assignment will be the same on all devices, browsers, or device models. This is the best part of the PDF.
Editing is super cool in PDF
'Edit mercilessly' is a proverb applicable everywhere and in every piece of writing. You must follow the years old proofreading before clicking the send button of your email. If you find a mistake in a Word file, you have to follow complicated steps to correct it before final submission.
In contrast, SwifDoo PDF lets you edit your PDF file by clicking the "Edit" button. The free PDF editor lets you do the editing most easily and simply so that your original file remains the same and you can remove the mistakes without disturbing the other part of your write-up. With SwifDoo PDF, you can insert images, text, or links to your PDF if you forget to add these initiatives to your assignment.
After the modification, click on the save button to save it and submit the assignment to your teacher. Are you feeling relieved? As with the SwifDoo PDF, you should be able to enjoy the mundane job and shape up your write-up a clean look.
Secure submission with password protection
Password protect PDF? Yes, you heard it right. The assignment you send to your teacher's mail will be secured with double-layer password protection. Your teacher accesses the file while he opens it with the password code. This locking facility comes with a PDF that ensures 100% safety of your assignment's safety and prevents it from stealing your homework and getting good grades. SwifDoo PDF, lets your submission be password-protected so that it cannot be accessed by anyone without the password.
Get the correct feedback with a PDF
Teacher's feedback helps you to rectify your mistakes and improve your weaknesses. After the evaluation teacher mentions in his feedback, you need to check after opening the PDF file and scroll down at the bottom. But with SwifDoo PDF, you do not need to scroll down to the base.
You can track the feedback annotation while opening the file. It will allow your teacher to do an electronic signature to prove that he checked your copy. The tool makes the teacher's correction process easy so that both can avail of similar benefits and feel no complications while opening the file and getting or giving the correct feedback.
Conclusion
PDF is considered as the best format to exchange files between students and teachers. After going through the benefits, you may understand how practical and valuable the format is. In this light, let us inform you that PDF is called universal format because of its accessibility through any device, any browser, and maintains the standard quality.
SwifDoo PDF software lets you do enough justification to your assignment by providing you the correct format, layout, useful editing option, and password protection during final submission.