If you're studying English, you'll know all too well how important it is to get everything organized and mapped out correctly for you.
As far as studying English is concerned, as the saying goes 'failing to prepare is preparing to fail'. Every success story starts with a good plan and if you want to ensure that your English studies finish as the ultimate success story, it's down to you to put the work in now, and get everything organized with a study plan.
If you want to improve your English vocabulary for example, an advanced English vocabulary PDF could prove very useful when designing a study plan. You can source some very efficient English textbooks online that will improve your English skills no end, yet textbooks alone are not enough. To create the ultimate study plan, you need to add your own ideas, ask your own questions, and address your own mistakes.
To help you with your learning English vocabulary PDF, here's a look at how to build and customize your very own English study plan.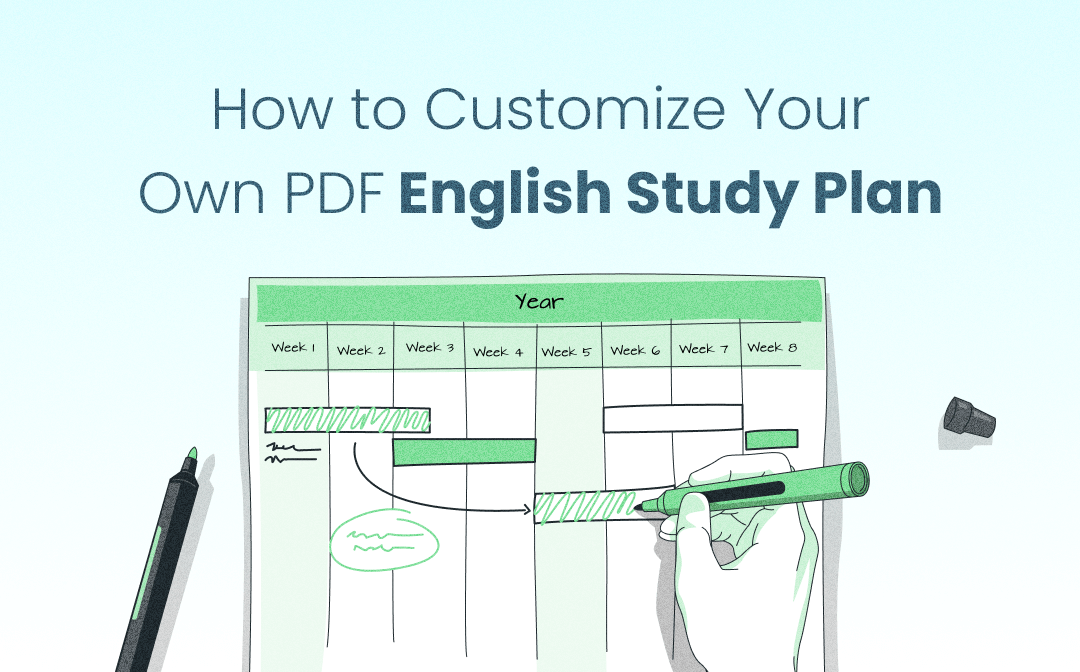 Ask Yourself Why
Before you can start building your English vocabulary in use PDF study plan, the first thing you need to do is ask yourself why.
Ask why you want to learn English in the first place and ask how it is going to help. For example, do you want to expand on your English vocabulary because it will help you in your career, or are you perhaps thinking of re-locating to an English-speaking country?
Once you understand why you want, or even need, to learn English, you can then start to piece your study plan together bit by bit.
Download the Necessary Resources
Thanks to the wonders of modern technology, we now have an abundance of knowledge and resources at our fingertips.
When learning English, why not look online for resources designed to help and download them? A file on something such as how to improve my English grammar and vocabulary PDF for example, can really help you take your studies to the next level.
If you use software such as SwifDoo PDF you can source the necessary resources in various formats, convert them to PDF with SwifDoo PDF, and even edit and alter the in the software if necessary.
Convert Your Resources to PDF
The reason why we keep emphasizing the importance of PDF is due to the fact that PDF files can be opened on virtually any device so you can study on the go.
An advanced English vocabulary PDF can be downloaded and then browsed via SwifDoo PDF and opened on a whole variety of devices while on the go. So, if you're out for a coffee, you can sit down and enjoy your coffee while you go through your verbs and adverbs using nothing but your phone, tablet, or laptop.
Create a Learning Schedule
Finally, if you are serious about customizing your own study plan, be sure to create a learning schedule specifically for different things.
Mondays for example, could be for passive sentences, Tuesdays could be for verbs, Wednesdays could be for English history, Thursday could be for recapping what you've learnt so far, etc.
Once you know what you're doing on specific days, learning English suddenly becomes a whole lot more manageable.