Well, it's nearly that time of year again. The air has turned cold, the nights are long, the days are short, there are festive decorations and bright fairy lights in homes, towns, and cities all across the long, which can mean only one thing – Christmas is coming.
Whether you're a fan of the holidays or not, it's safe to say that kids most definitely are, and if you're looking for ways of bringing some magic into their lives, why not help them write a letter to Santa this year?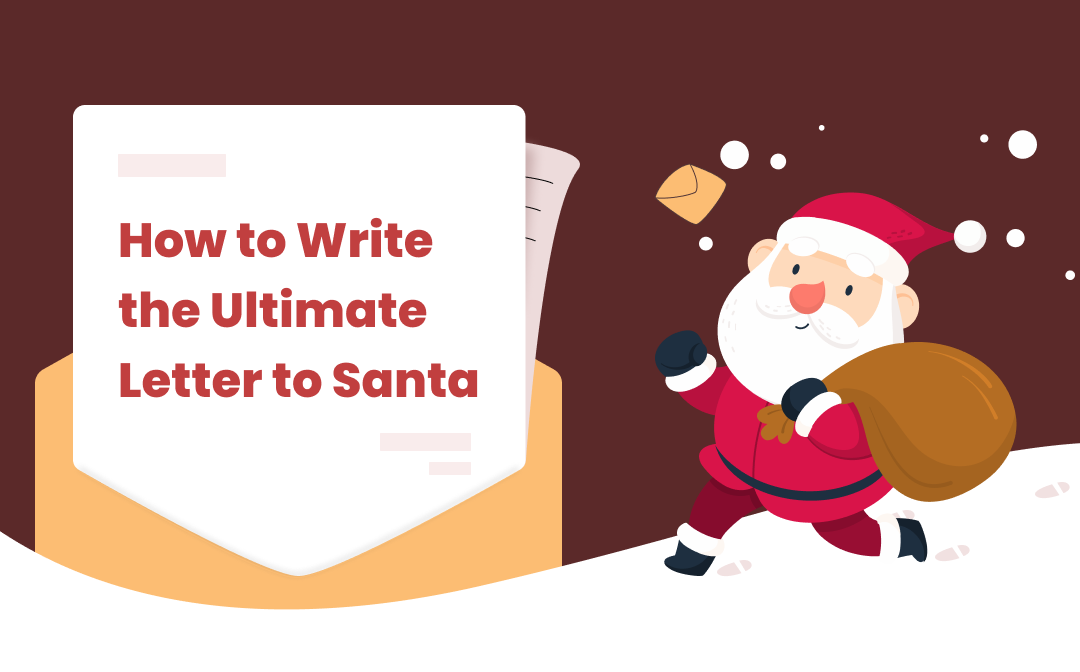 Every year around the Holidays, many children will write letters to Santa Clause, explaining how they've been good and asking for certain toys and items to unwrap and open on Xmas morning. Rather than having them just scribble down the names of toys and gifts on an old piece of paper this year, why not get a little more creative and inventive?
Here's a look at several tips on how to write a letter to Santa.
Download a Letter to Santa Template
If you want to give your festive letter a professional look and feel this year, why not go ahead and download a template? A letter to Santa template is great because you can download the template with a festive feel to it, I.E Christmas trees, candy canes, gifts, stars, snow-capped log cabins, etc, and make some alterations to it to create a customized template for your children to fill in.
Check how to free download a letter to Santa template PDF or Word file online.
Step 1: Enter into a template download site in Google, such as OpenSourceText, The Spruce Crafts, 101 Planners, Santa Printables;
Step 2: Search "santa" in its search bar to find the templates you wish to use and download them.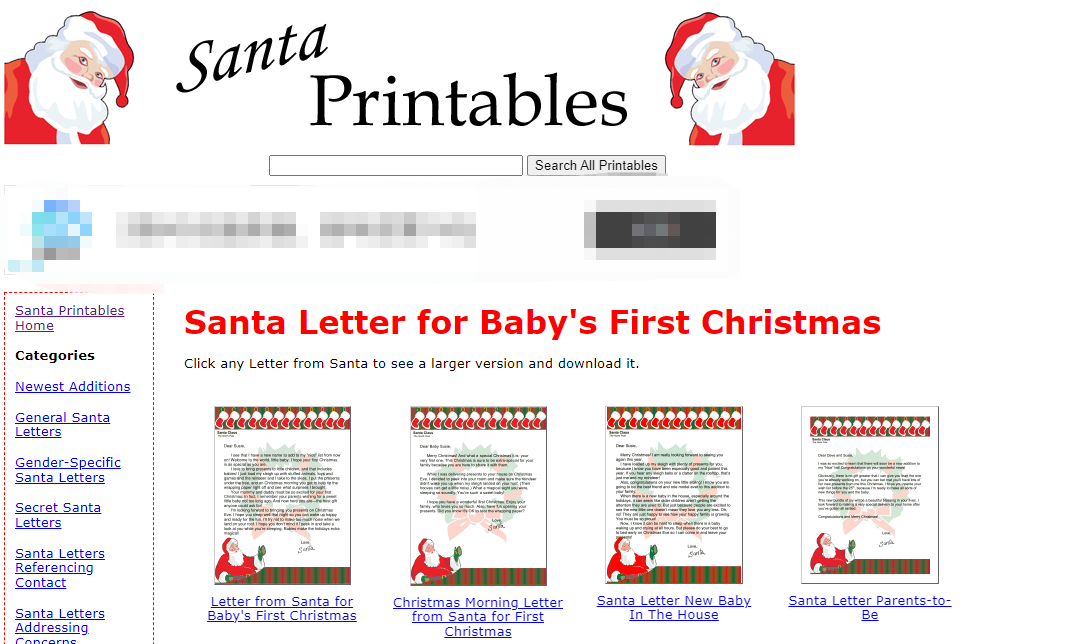 If you are the parents and need to write a letter from Santa to your children like what we are going to talk about at the end, you can download a letter from Santa template PDF as well from the mentioned sites.
Personalize Your Template
If you download a letter to Santa template in PDF format, open it with SwifDoo PDF, you can copy and paste your favourite words, insert festive images and designs to it, customize the fonts and text styles specifically for you/your kids.
Here is how to edit text and add images in your template PDF.
Step 1: Launch SwifDoo PDF, then drag and drop the PDF in;
Step 2: Choose Edit on the top and click Edit again in the secondary menu bar;

Step 3: Select the text you need to change, and choose the text font, color and size. You can hit Add Text to add more words to the Santa letter template;

Step 4: To insert an image, go to Edit and click Image to select a picture;
Step 5: Resize and move the image to an ideal size and location. Click SwifDoo and then Print to print out the changed letter to Santa template PDF.
If you are the Santa, then go ahead and edit your letter from Santa template PDF.
For more information about editing a PDF, please refer to this post: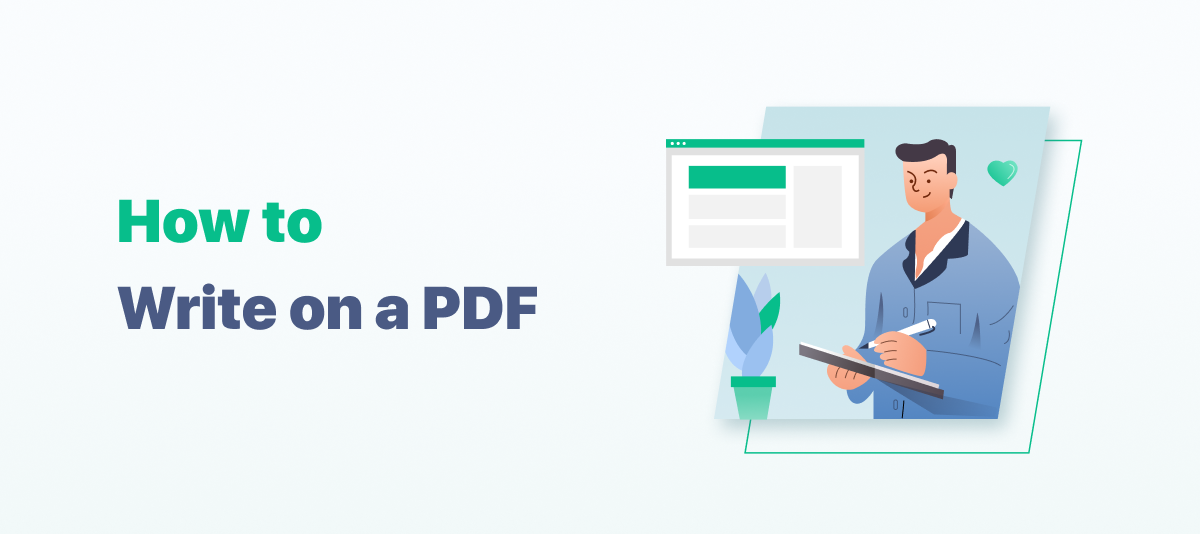 Complete Guide to Directly Write on a PDF [Online & Offline]
We may need to directly edit the PDF from time to time just like we do in MS Word documents, and this post offers the most complete guide to type on a PDF.
READ MORE >
Have Them Write Their Name and Address
Another great tip for helping your kids to write a letter to Santa is to have them write down their name and address on the letter properly, just like they would a real letter. Use some calligraphy templates to make the written letter more beautiful and special.
This strategy is great because it helps your kids to practice their writing and spelling, plus it gives the letter more of an official look and it is good practice for when they grow older and have to write letters and post them themselves. Read the following article to find out how to download free calligraphy templates.
Have Santa Write a Letter Back
As well as helping your kids write a letter to Santa, you could go ahead and write a letter from Santa to your kids.
A letter from Santa template PDF is great because you can again customize it with SwifDoo PDF and address it to your kid/kids personally and include personalized info about them to give the letter a magical and mystical feel as it is supposed to be from Santa.
In your letter from Santa, include your child's name and let them know that "Santa" received their letter and has indeed put them on the 'good list' this year so they will be getting plenty of presents on Xmas morning.
Download a letter from Santa template PDF and edit it with SwifDoo PDF, give it a festive look and feel, print it, seal it in an envelope, and why not seal it with a wax seal to really give it a special look and feel?
Get Them to Ask for Presents in Terms of Importance
We know that gifts cost money, but young children don't and the last thing we want is for them to be disappointed come Christmas morning by not getting the gift that they wanted the most.
When filling out their letter to Santa template, get them to write a list starting from the top, of gifts they would like the most down to the least. For that purpose, you can download a secret Santa wish list template for them to write easier.
Basically, the first gift that they ask for at the top of the page is the one which they will want the most, so you can then head out there, or jump online, and do your best to prioritize that gift over the others.