PDF, also known as "Portable Document Format", was once a specialist and unique format in the world of IT, yet nowadays it's the measuring stick.
This file format was developed by Adobe back in the early 1990s and is now one of the most popular formats in existence. Thanks to popular PDF providers such as Swifdoo PDF, it's now easier than ever before to send PDFs in a whole variety of different ways, including via fax.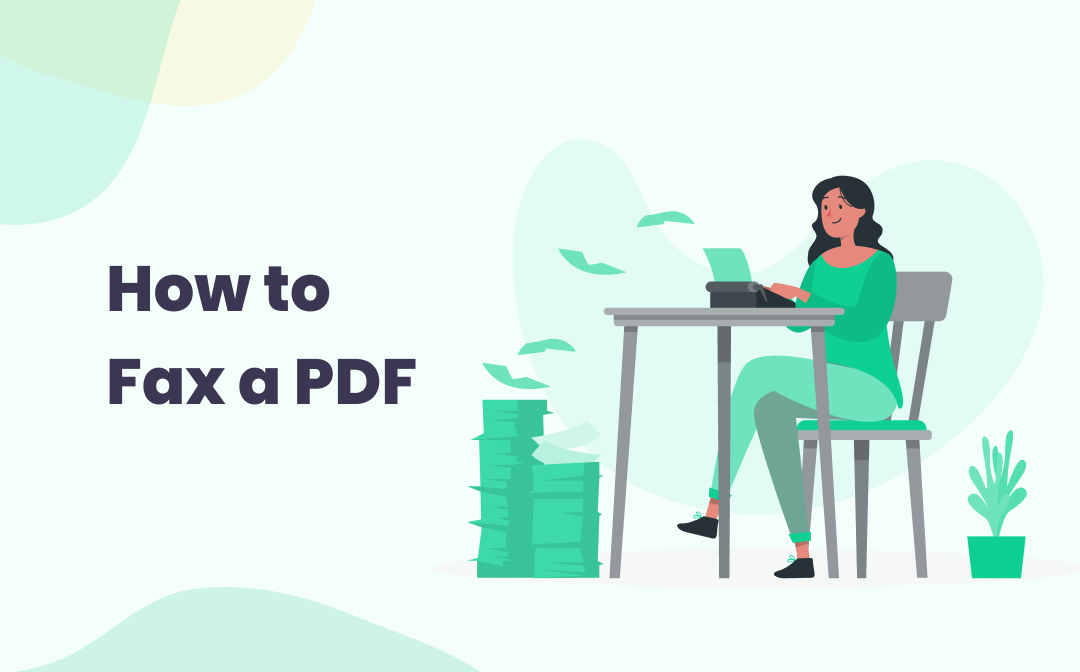 Now, when you consider the advancements in modern technology this decade, fax machines may be considered antiques by a few of you, yet in the business world fax machines still have their place.
You never know when you might need to send a PDF as a fax which is what we're looking at today. Here's a look at everything you need to know about faxing PDFs.
Advantages of Receiving Faxes as PDFs
Before we can look at how you can fax a PDF, we'll first look at why receiving faxes as PDFs is so useful.
Read and Open Anywhere
One of the main advantages of receiving a PDF as a fax is the fact that it can be read anywhere.
Nowadays, all devices have the ability to open PDFs so whether you're viewing on your phone, tablet, laptop, PC, or Mac, reading PDFs as faxes on the go is easier than ever.
Easy to Edit
One of the best things about providers such as Swifdoo PDF is the fact that PDFs are so easy to edit.
If you receive a PDF via fax, adding a signature to a fax is a piece of cake. You never know when your PDF fax may need to be edited, and thankfully if you use SwifDoo PDF and send a PDF as a fax you can make these changes in a matter of seconds.
PDF is Here to Stay
We don't know how long fax machines will stick around, but what we do know is that they're here now, and that PDFs are not going anywhere anytime soon.
In the world of technology, it pays to stay ahead of the game and to plan for the future, and if you utilize service providers such as Swifdoo PDF, that's exactly what you can do.
How to Send PDFs to Fax via Email
The easiest and most common way of sending a PDF via a fax is through email. Here's a look at what you'll need to do.
Compose a new email as you would ordinarily
Next, in the "send to" field, enter the number, and then enter @provider.com (don't worry, you'll receive the actual domain name in an email).
On the MESSAGE field or the BODY field, enter the cover message. This field will actually precede the contents of your PDF.
Next, from your computer, attach the .PDF file and finish by clicking the 'send' button.
And that's it. Once the file has finished sending, within seconds it will be converted into a fax signal and can be forwarded on to its final destination.
To finish up, you'll receive a confirmation message that it's been sent and that's it, you've just sent a PDF as a fax. Neat, huh?