In the highly competitive business world, it's safe to say that getting yourself noticed and established in the early stages is incredibly difficult.
An integral part of any business plan is marketing and advertising, which is where it pays to have a plan in place. There are many ways of marketing and advertising your business, and indeed, the services you provide, yet it has to be said that business cards are certainly one of the most practical and most effective.
Regardless of the size of your business, business cards can be great marketing tools, which is why it's important to create eye-catching designs. Thanks to modern tech, creating eye-catching business card PDF designs couldn't be easier, and to prove it, we'll be sharing some tips right now.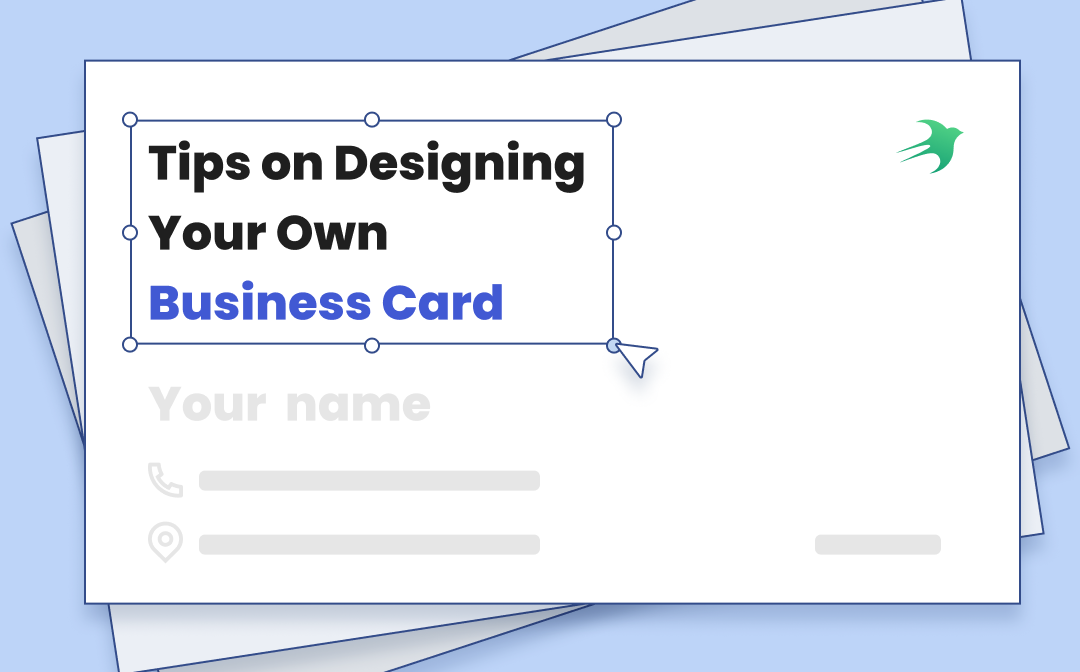 Here's a look at several tips to help you create a stunning business card template PDF with a PDF tool, SwifDoo PDF.
Make Sure the Text Is Easy to Read
When it comes to designing a business card template PDF, one of the first things you need to do is make sure that the text on the card is easy to read.
Avoid the temptation to use fancy fonts and typefaces because, although they may look nice, not everybody will be able to read the text, especially as it will be printed on a small handheld business card.
Include the name of your company, your logo, and your contact details in a clear, easy-to-read font, making sure it is a decent size too.
Use SwifDoo PDF to Edit a PDF Business Card Template
If you're looking to print business card from PDF, why not download a PDF business card template and edit it with SwifDoo PDF?
Using SwifDoo PDF editor, you can download a template and then edit the business card to make it unique to you and your business. You can copy and paste images and designs directly into the PDF and then save and print accordingly.
Try to Get Creative, but Not Too Creative
When you design a business card PDF, it's also important to get creative and help make your card stand out. Don't just go with a white card with your details on, include colours or patterns and slogans to help you stand out.
The danger however, is getting too creative and turning a small business card into a painter's canvas with too many colours and patterns and too much detail.
Get creative by all means, but not too creative.
Include Other Contact Details
Years ago, on a business card you'd find a business' telephone number and email address, and that's it. Nowadays however, we have so many other ways of communicating.
More and more businesses are now including alternative contact details as well as phone numbers and email addresses, with things such as: Skype, WhatsApp, Wechat, and social media.
When you design your business card PDF, be sure to include all contact details as this is what will help ensure that potential clients can access you in numerous ways.