In the highly competitive, dog-eat-dog business world, only the strong survive. This is why you need to do everything in your power to make your business a success from the outset.
A business contract can be important for a whole host of different reasons, including the fact that it is legally binding. Whether you draw up a rental agreement PDF, a standard lease agreement PDF contract, or anything else, it's important to know what to include, and what you can and cannot do.
To help you get your business off the ground, here are several handy tips to ensure you make the most professional contract template you could wish for.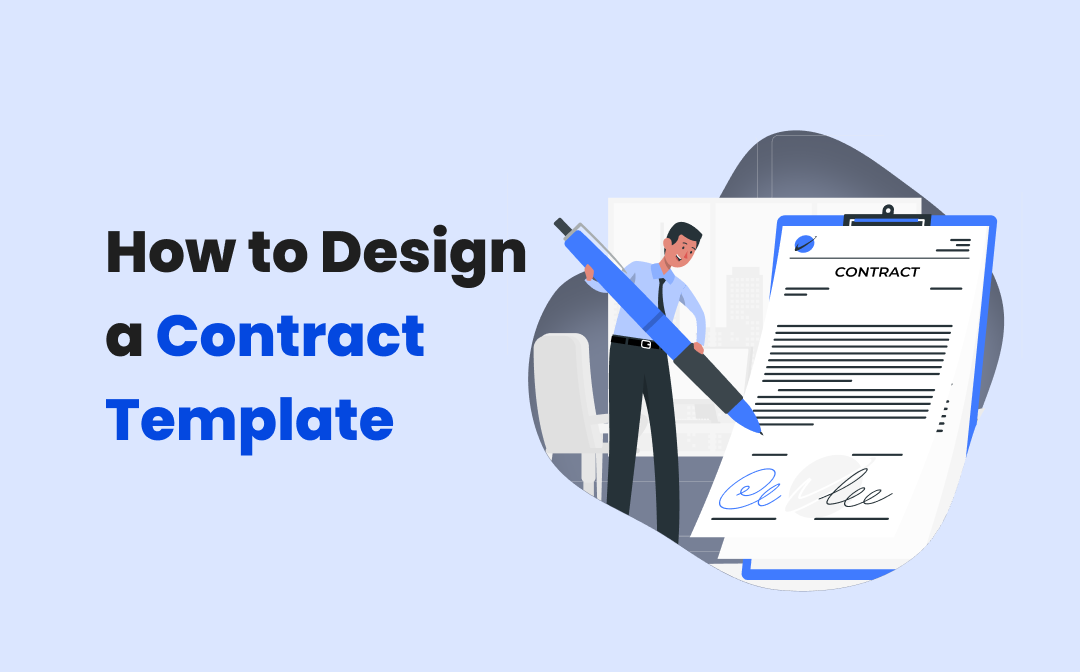 Download a Contract Template
One of the first things you should do when designing a business contract for yourself is to download and design a contract template PDF yourself.
The great thing about using a service contract template PDF, or any other template, is the fact that the layout is already done ready for you, so you already have a professional design and layout right from the outset.
There are a number of different sites out there with a vast array of different contract templates and layouts for all sectors. Whether you're looking for a construction contract template PDF, or an employment contract, you'll easily be able to find precisely what you're looking for with minimal effort.
Use SwifDoo PDF to Edit Your Contract Template
One problem that some PDF users encountered years ago, was finding it difficult to edit PDFs. Thanks to tools such as SwifDoo PDF editor however, things are now very different.
With SwifDoo PDF editor, you can edit PDFs via the application and make a whole host of changes. You can add images and elements, you can add text, you can change the layout, you can add electronic signatures, and much more besides.
If you are in need of a simple land contract purchase agreement PDF, or anything else that needs editing for that matter, SwifDoo PDF editor can help.
Keep the Contract Simple
One mistake that people make when designing PDFs for business purposes is trying to make it too complicated and "official".
Include all relevant info and clauses in there and try to say what needs to be said in as few amount of words as possible. Ask any lawyer for recommendations and they'll tell you to keep things simple, rather than using fancy words and phrases just to make it sound more official.
Agree on Circumstances Which May Terminate the Contracts
Finally, be sure to go ahead and clearly state the circumstances for which parties are permitted to terminate the contract.
If for example, a party fails to deliver a product or service on multiple deadlines which have been pre-agreed upon, this could be grounds for termination of the contract in question.
Remember, in the eyes of the law, contracts can be legally binding so including info like this in the contract can make life so much easier in the long run.