Over the decades, we've seen some truly amazing franchises in gaming community, and it has to be said that the Grand Theft Auto franchise is most certainly up there with the best.
What started off as a primitive, but hugely addicting game for the PS1 console, has now evolved into a multi-billion-dollar franchise beloved in gaming communities all over the world.
With merchandise such as a GTA 5 poster, and T-shirts, making money along with the game itself, it's easy to see why people want more GTA in their lives.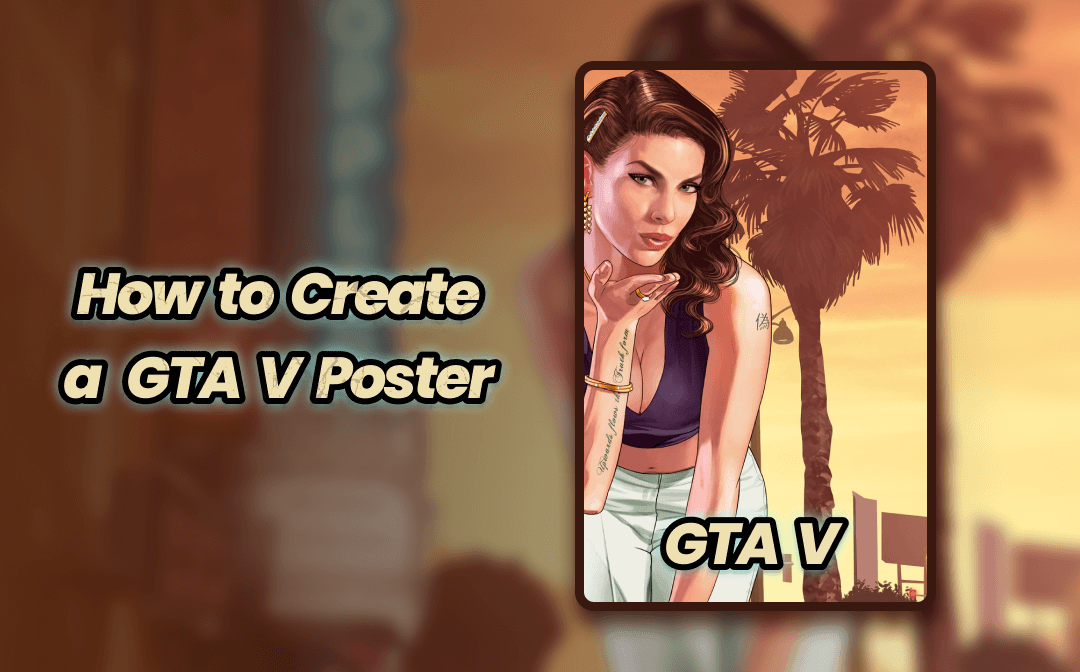 Grand Theft Auto V is one of the video games with the most appealing graphic design in the world, and the beautiful graphic pictures have become works of art today. Now it's popular for many fans to post their favourite GTA 5 map or role pictures in their rooms or offices.
If you like the GTA 5 video game poster products out there, why not try making your own instead, by using PDF poster editing software and following these handy tips?
Download GTA 5 Poster
The good thing for those looking to create their own game poster is that there are many wallpaper download sites which offer free game pictures or PDF posters, such as Wallpaperflare.
Therefore, whether you intend to make a GTA 5 map poster, role poster or any other game poster you like, a little trick is to download a ready-made template, then modify and add elements to it.
Use the Elements to Your Advantage
The second small tip for creating a compelling GTA 5 poster is to use the elements in the game to your advantage. In terms of photography, it's fair to say that photographers certainly use the elements to their advantage, and for good reason.
Sunrises and sunsets look absolutely stunning thanks to the colours they produce, but so do dark storm clouds, ominous mists and fogs, and stormy waves at the beach. One of the best things about a video game poster, is the fact that you can use the weather to your advantage.
Grand Theft Auto, the open-world action game has some amazing weather mechanics, so you can enjoy black skies, rainstorms, mist and fog, sunrises, sunsets, starry skies, and so on.
Simply bring up your character's smart phone in the game, bring up the Snapmatic app, and snap away, making sure to save your image when done.
Explore the Map to Find the Perfect Shot
The world of Los Santos in GTA is as vast as it is beautiful, so be sure to explore the map to find the perfect shot so as to create an attractive poster.
Los Santos has all kinds of natural beauty for you to explore, which will provide you with some amazing photo opportunities.
Whether you're exploring downtown Los Santos during rush hour, or the Grand Senora Desert, the scenery here is gorgeous and will let your character take some amazing photos. You might even wish to go old school and head over to San Andreas and snap a GTA San Andreas Poster to hang in your office.
Make Sure You Convert Your Picture and Edit Your Poster
Once you've taken your photo in the game and have saved it, now the fun part begins.
You can convert your GTA image captured by yourself or downloaded on the Internet to a PDF document with SwifDoo PDF, and begin editing it to create your personalized GTA 5 poster. If you have downloaded a poster in PDF format, go ahead and open it with SwifDoo PDF directly.
SwifDoo PDF enables you to add text or slogans in different sizes and types of fonts to a PDF. You can play around with the colour, contrast, darkness, vibrance, and much more besides. You can even add in other elements with SwifDoo PDF that weren't in the game of the image you saved from the game.
Convert Your GTA 5 Picture to a PDF
Step 1: After launching SwifDoo PDF, click PDF to Word to open SwifDoo PDF Converter;

Step 2: Choose Image to PDF, and click Add Files to upload your GTA 5 picture;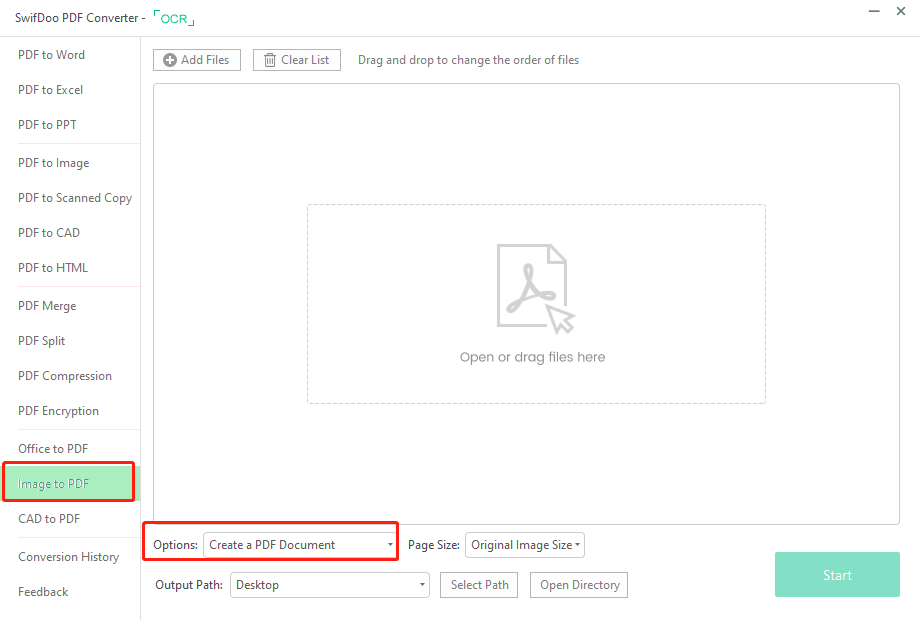 Step 3: Click Page Size drop-down button to choose page size and orientation;
Step 4: Select an output path and hit Start.
You can upload multiple video game pictures at once and convert them to one PDF or individual PDFs.
Edit Your Poster
Step 1: Open the created PDF in SwifDoo PDF, tap Edit, and click Insert Text to type your favourite slogan or other words;

Step 2: Select the added text, then choose an option under the menu bar to change the font size, color and style;
Step 3: Tap Edit and Image to insert other image elements to the poster.
Once you've made all necessary alterations, go to "SwifDoo" and "Save as" to save the customized video game poster.
Frame Your Poster and Hang It Proudly
Once you've finished editing and saving your GTA 5 map poster or role poster PDF with SwifDoo PDF, all that remains is to print it off. Go ahead and find a poster print shop to print the PDF as a real poster in your desired size, frame it, and hang it proudly.
The game posters are hugely popular and you'll find them everywhere from gamer's bedrooms to office games rooms, cafes, and diners.
Remember, this is your GTA 5 poster so hang it wherever you like, just make sure to hang it proudly and show it off prominently as this is your creation.
Benefits of Making a Poster
Computer games are about so much more than just having a little bit of fun, they're about escaping the stresses, trials, and tribulations of everyday life and fully immersing yourself in a fictional world and having an awesome time in the process. Game posters too. There are many benefits to crafting a game poster, whether you're a fan of the game or not.
Pleasure and relax. When your room and workplace are decorated with your favorite game posters, you will feel happy, relax and thus more productive with your work.
Wonderful gift. You can send your own custom-designed posters to your friends or children who are the game fans as unique birthday or holiday gifts.
Design and job skills. When designing and making an attractive GTA 5 map poster or role poster, you can learn how to harmonize colors and use tools like SwiftDoo PDF to make variations on your templates, which will help you acquire some useful skills at job.