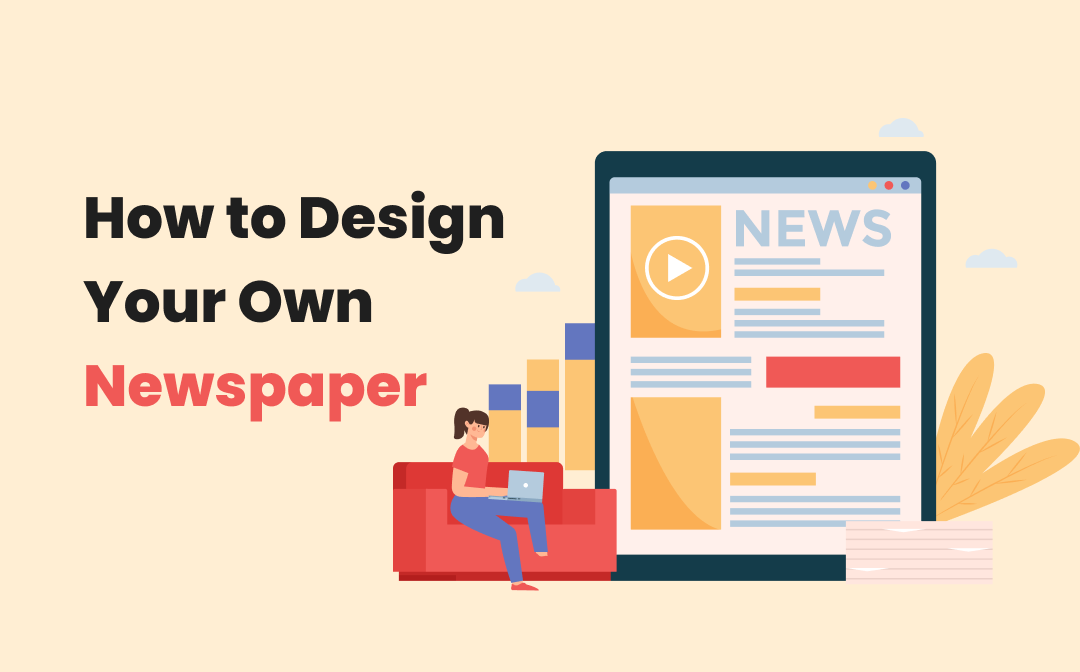 For those of you who are looking to keep up with current affairs, a newspaper can be a very handy thing to have at your disposal.
With everything that has happened in the world for the last 18 months or so, it's safe to say that filling a newspaper with info certainly won't be a problem. Many schools and colleges have started to ask their students to download a newspaper template PDF to create their very own school newspaper for homework, which is what we're talking about today.
Designing your own newspaper for homework is tricky, and while you may not quite get it up to the standards of the New York times newspaper PDF download, if you take your time when designing it, you can design the ultimate school newspaper with minimal effort.
Here's a look at several tips to help you design a school newspaper.
Download a Newspaper Template PDF
One of the first things you should consider when it comes to newspaper design, is a newspaper template.
There are heaps of templates out there, so whether you want a more professional look such as a New York times newspaper PDF download, or more of an amateur and less-reputable newspaper like The Sun newspaper PDF, there are all manner of templates for you to design.
When you download a newspaper template, the main design elements are already there, so you can then use SwifDoo PDF or Adobe, and edit it to add the info you want.
This brings us to…
Edit and Personalize Your Newspaper
Once you have downloaded the newspaper template PDF, the next thing you need to do is open it up with SwifDoo PDF editor or Adobe and start personalizing it.
With SwifDoo PDF, you can copy and paste images and any other elements that you need directly into the template, so you can make your newspaper stand out and look the part.
Use a Catchy Headline
The whole idea behind a newspaper is to grab the reader's attention, and what better way to do so than with a bold, oversized, and dramatic headline?
Think of a catchy headline relevant to the main story that your newspaper is reporting on and think of clever and catchy puns to accompany it.
Use White Space
Even though the whole idea behind a newspaper is to report on, well, the news, you need to ensure you include plenty of white space in your design.
White space helps to break up walls of text and it helps the reader to digest key pieces of news without being overwhelmed by too much text.
Have fun
Finally, as this is your newspaper, go ahead and have fun with it.
We know that a lot of newspapers can be designed to spread fear and propaganda, but yours is just a bit of fun for your school homework, so don't take it too seriously, and try to keep the content biased.