Drawing or sketching something simple and easy could be a good way to pass the time when you're bored. Undoubtedly, cartoon drawings are one of the most fun and joyful activities you can do in your spare time. And the best part is you need not require thorough practice to get them perfect.
But in a pool of cartoons, have you run out of ideas regarding which cartoon characters to draw or, basically, tips to draw cartoon characters?
Don't be stressed by how to start with the easy cartoon characters to draw, as this post shares some cute cartoon and anime drawing ideas to help you with the best suggestions. So let's dive in and check!
10 Easy Cartoon Characters to Draw for Beginners
Check out the list of the top 10 cartoon sketches and anime drawing ideas for kids, beginners, and professionals to try their hands on and make the most of your quality time.
1. Scrooge McDuck
Scrooge McDuck is a famous cartoon character, popularly known as Uncle Scrooge, who was created in 1947 by Carl Barks, taking inspiration from the fictional character Ebenezer Scrooge in Charles Dickens's novel, A Christmas Carol, for The Walt Disney Company. He is the maternal uncle of an established cartoon character, Donald Duck, and is often portrayed as the villain.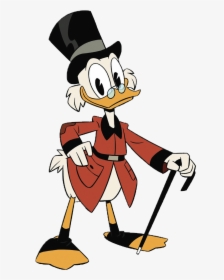 He was first glorified in the 1987 animated series, Duck Tales, which followed his adventures with his three nephews, Huey, Dewey, and Louie, in Duckburg. Like his nephew, Donald, Scrooge has a yellow-orange bill, tiny legs, and large feet, and his small reading glasses, cane, red or blue frock coat, and black top hat differentiate him from other ducks.
2. Courage the Cowardly Dog
Courage the Cowardly Dog is among the most fun animal characters to draw and one of the most uncomplicated cartoon drawings. If you think about how to draw cartoon things, the trick is easy if you crack the code. The actual images and things inspire cartoons, but a unique and fun element is typically added to define their characters.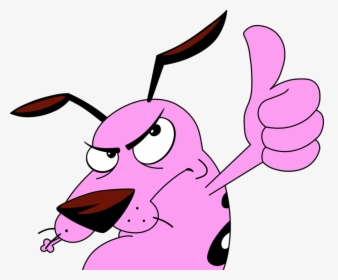 So contrary to its name, Courage is ironically a hero that goes to great lengths to protect his owners from monsters and aliens, yet a cowardly dog with huge teeth, one of which has a big hole in it, larger than ears; eyes, black diamond-shaped nose, tiny limbs, and thin long black ears. You'll be able to ace Courage with a bit of practice.
3. Yogi Bear
Hey! Hey! Hey! Just out of Jellystone Park, Yogi Bear is on our list as one of the easiest cartoon characters to draw. His petal-shaped ears and charming, smiling face make him the most beloved bear in the animal kingdom.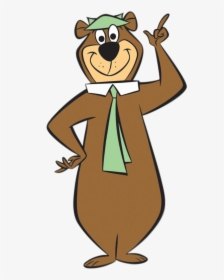 With a relatively static body, you can ace making the Yogi Bear by practicing the collar and his tie. And, of course, you cannot miss the staple hat. Yogi Bear is definitely one of the smartest bears, at least in the cartoon world.
4. Dee Dee
As a 90s kid, Dee Dee needs no introduction. If you have watched Dexter's Laboratory, (by far everyone must have watched it once in their lifetime), Dee Dee is the second protagonist and the main character responsible for ruining her brother's lab in every possible way.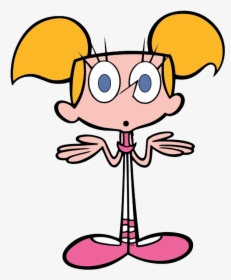 Dee Dee's cartoon character sketch is pretty simple: she has a flat head, golden mango-shaped ponytails on either side, long legs, and pink shoes. As a bubbly and fun-loving girl, Dee Dee contributes equally to the animation's title.
5. Mojo Jojo
The Powerpuff Girls wouldn't be able to shine out bright if Mojo Jojo wasn't there to cause an uproar in the fictional city of Townsville. The notorious yet intelligent chimpanzee, Mojo Jojo, is a mad scientist born to conquer the world.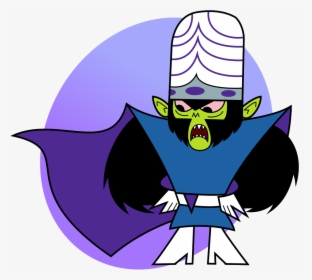 Though he can be troublesome to deal with, he is equally fun to create. Ensure to master his classic hat, his cape, and the oversized arms, and you'll be all set to tackle the ill-famed chimp in no time.
If you need to watch cartoons online in your spare time, check out the 10 best free websites to watch animes: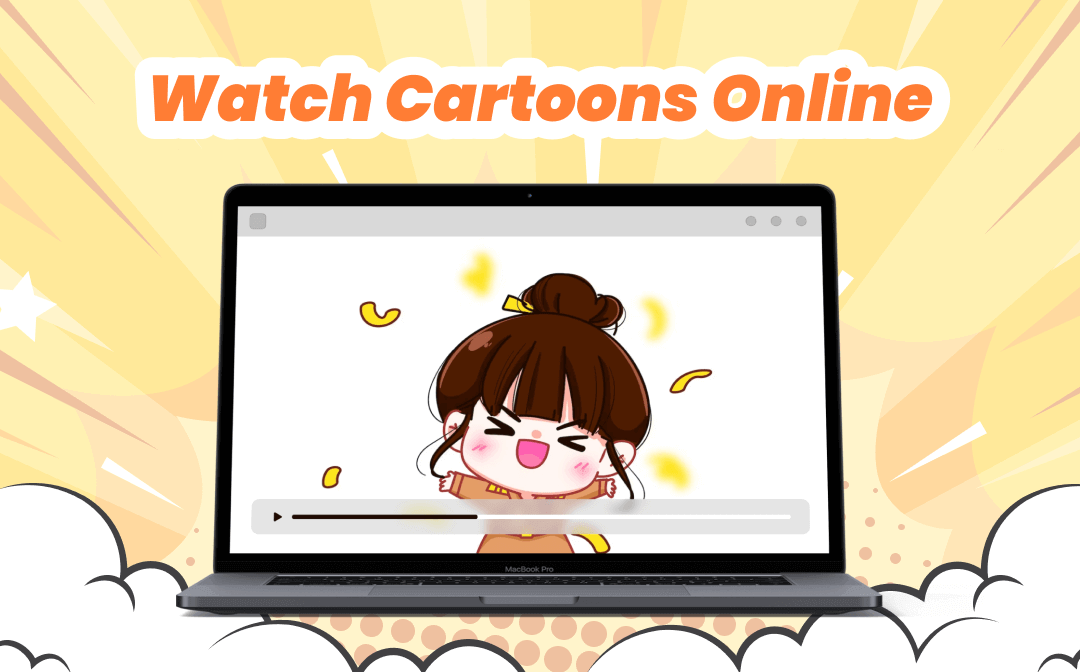 The 10 Best Free Websites You Can Use to Watch Cartoons Online
There are many websites out there with a wide variety of cartoons available. Let's take a look at some of the best to watch cartoons online for free.
READ MORE >
6. Popeye
Popeye the Sailor Man! The name is enough to sing his theme song. Popeye was created in 1929 by Elzie Crisler Segar, and he first appeared in the daily King Features comic strip Thimble Theatre.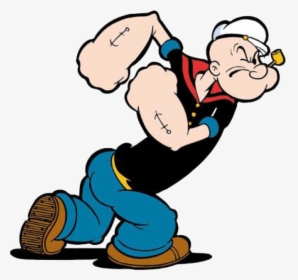 The characteristic that differentiates Popeye from other cartoon sketches is his limbs, which have anchor tattoos on each forearm. Popeye wore basic sailor tunics with a black T-shirt and light blue denim. And a corncob pipe and a white navy cap are his trademarks. Once you ace his massive limbs in proportion, drawing Popeye gets a lot more fun.
7. Mr. Krabs
Spongebob has many interesting, unforgettable characters, and one such is Mr. Krabs, whose Krabby Patties are something that might be on your bucket list in a parallel universe. But, despite appearing as a simple cartoon drawing, the money-grubbing Mr. Krabs can be technical to draw.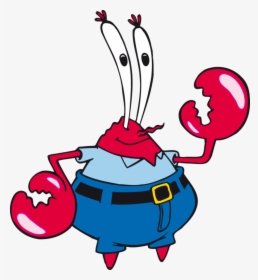 While sketching him, be cautious of his eyes-to-body ratio, as the former takes up a good portion of the whole character design. Secondly, you must practice drawing large claws, a small wrinkled nose, and a sizable pear-shaped belly to get Mr. Krabs right.
8. Barney Rubble
Barney Rubble is the next-door neighbor of the Flintstones family. Barney is a friendly and quirky cartoon character with a New Jersey accent, and he shows agreement with Fred's plans by saying his catchphrase, "Uh hee hee hee… OK, Fred!"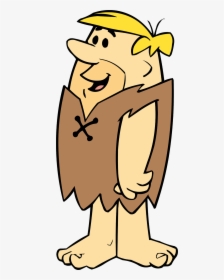 His character designs are relatively easy, with triangle ears, pretty big feet, and bare minimum clothing. All you have to do is get his feet right to tackle Barney. If you prepare step-by-step drawing cartoons, you will be able to ace the finish in his sketch.
Some Anime Drawing Ideas
Japanese anime characters are on par with American cartoon characters and are widely popular globally. If you are skeptical about how to draw cartoon characters (anime), we have shared some easy cartoon characters to draw.
9. Naruto Uzumaki (Naruto)
Naruto is a popular Japanese anime series that has a global fan base. He has yellow-blond, spiky hair with blue eyes. His trademark is the three whisker markings on his cheeks.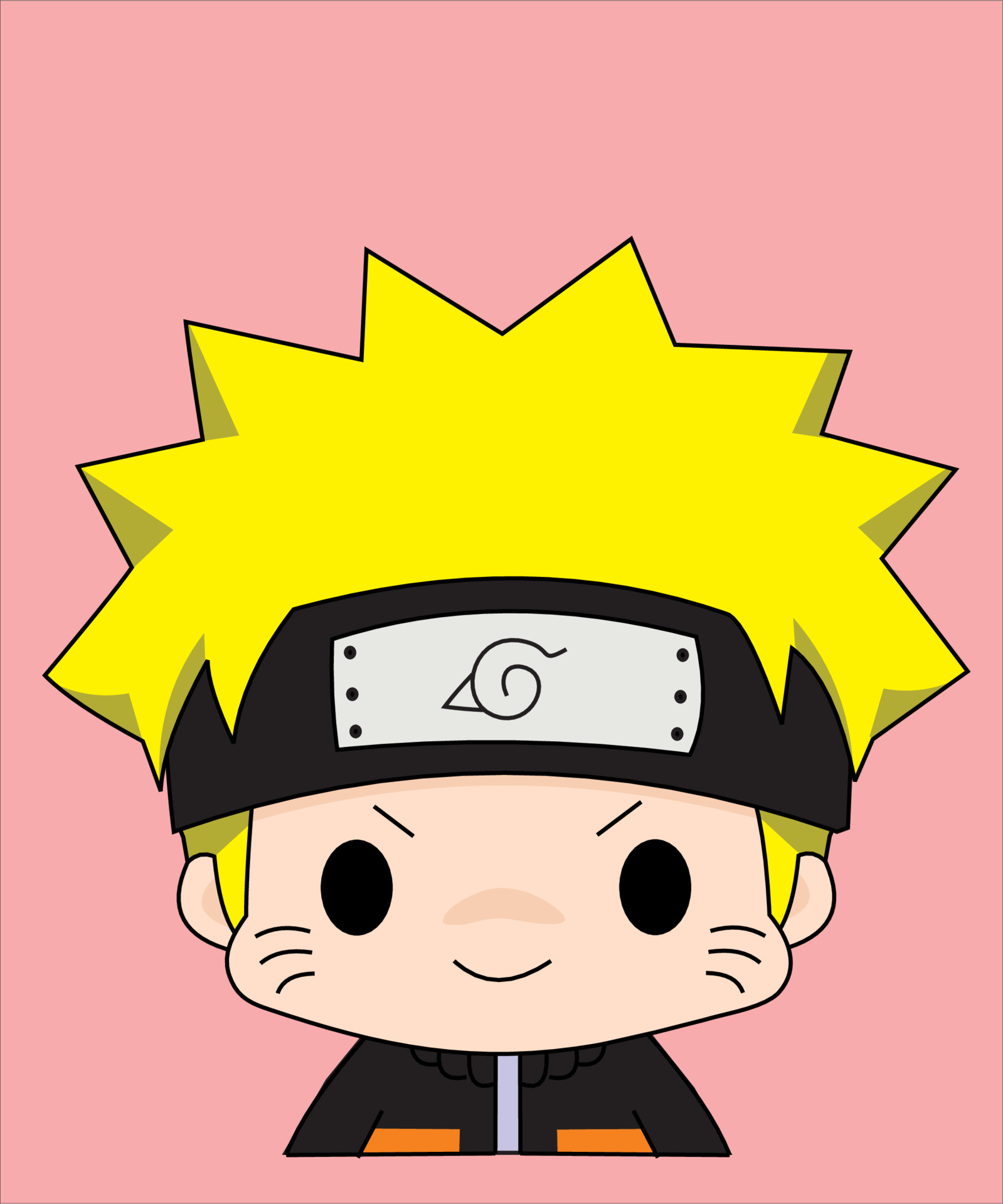 Initially, Naruto wore green goggles on his forehead (which he discarded later). His orange and blue-colored jacket with a white collar and orange pants with a shuriken holster on the right knee can help you add the required effect to your character sketch.
10. Levi Ackerman (Attack on Titan)
Levi is the most brilliant yet complex character, blessed as the most clinical thinker in anime history. Since Levi is in human form, mastering his sketch can take a lot of practice for beginners. But if you have been practicing art for a long time, you can practice your hands on a Levi Ackerman cartoon sketch to check your progress.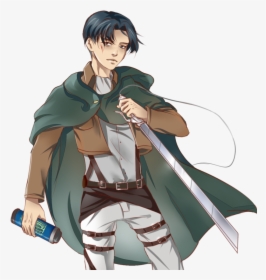 Levi's sharp eyes and jawline, with a short yet pointed nose, give him a serious look. Master the basic face structure of your character, and you are good to go.
To Sum Up
Multiple cartoon characters exist, but starting with the best and easiest one among several anime drawing ideas can be confusing and challenging. So we have shared the top 10 popular and easy cartoon characters to draw to give you something to start with.
Our suggestions include classic and modern cartoons that are sure to provide you with a nostalgic ride. We have even included award-winning anime characters for artistic anime lovers in this joyous sketch. So try your hands at the cartoon drawings today!