Cartoons are classified as animated series. They have gained fans of all ages. As a rule, most of the animations are dedicated to younger audiences, but there is also a trend of cartoons that also amuse adult viewers.
Cartoons and TV shows based on comic book characters are extremely popular these days. More and more people are trying to watch the cartoon series on which their favorite characters are based. Are you one of these people? We will give you a list of a few websites that you can use to watch cartoons online.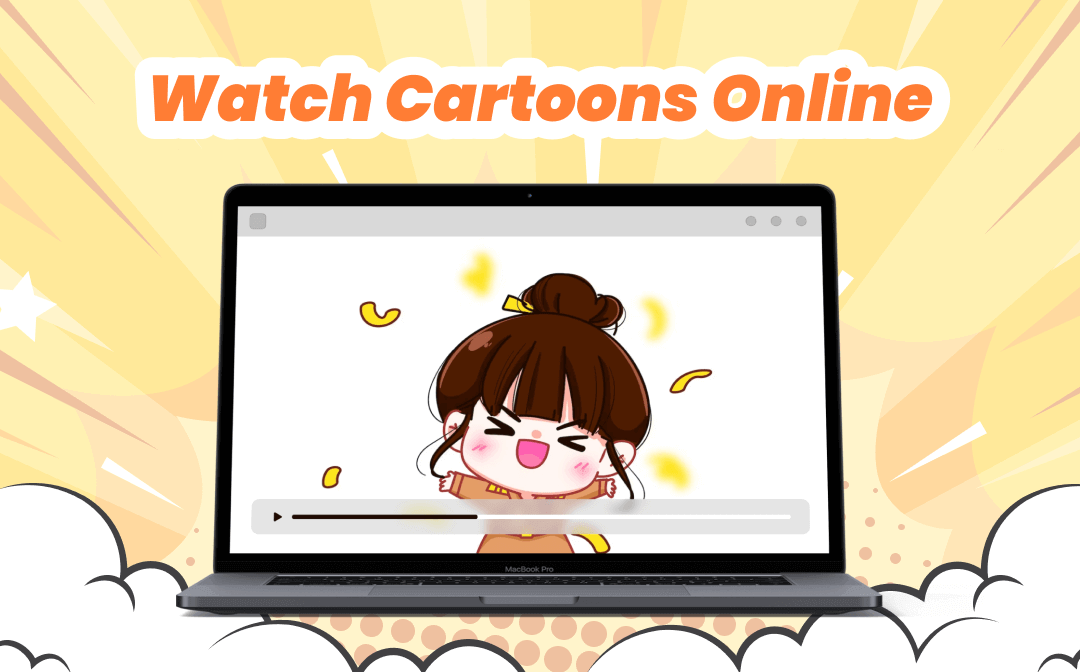 Crunchyroll is recognized as one of the largest streaming platforms to watch cartoons online and provide content related to eastern pop culture. It provides viewers with Korean dramas, manga, and, above all, online cartoons. Crunchyroll acquired the rights to adapt some famous titles and other popular comic books.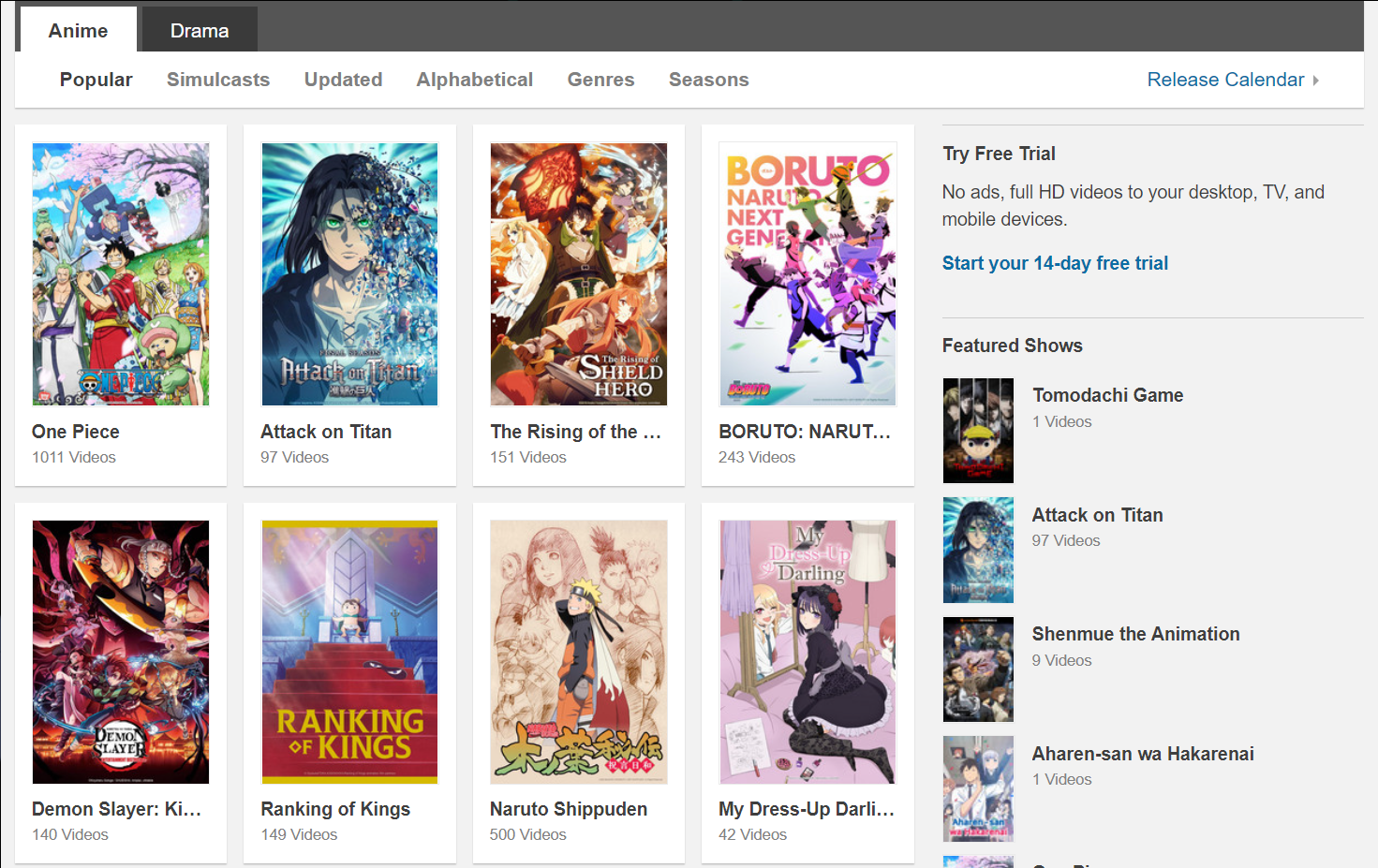 As one of the famous anime sites, Crunchyroll allows you to watch cartoons online for free. It is also a streaming video site that broadcasts live anime and Japanese dramas. More importantly, it simulates the new cartoons on the same day it airs on TV. And it's available for free on the Nintendo Online Store or the Nintendo Website as of recent.
On YouTube, you can find everything, from cartoons to complete series and even documentaries. When talking about cartoons, we can find many episodes of most popular titles.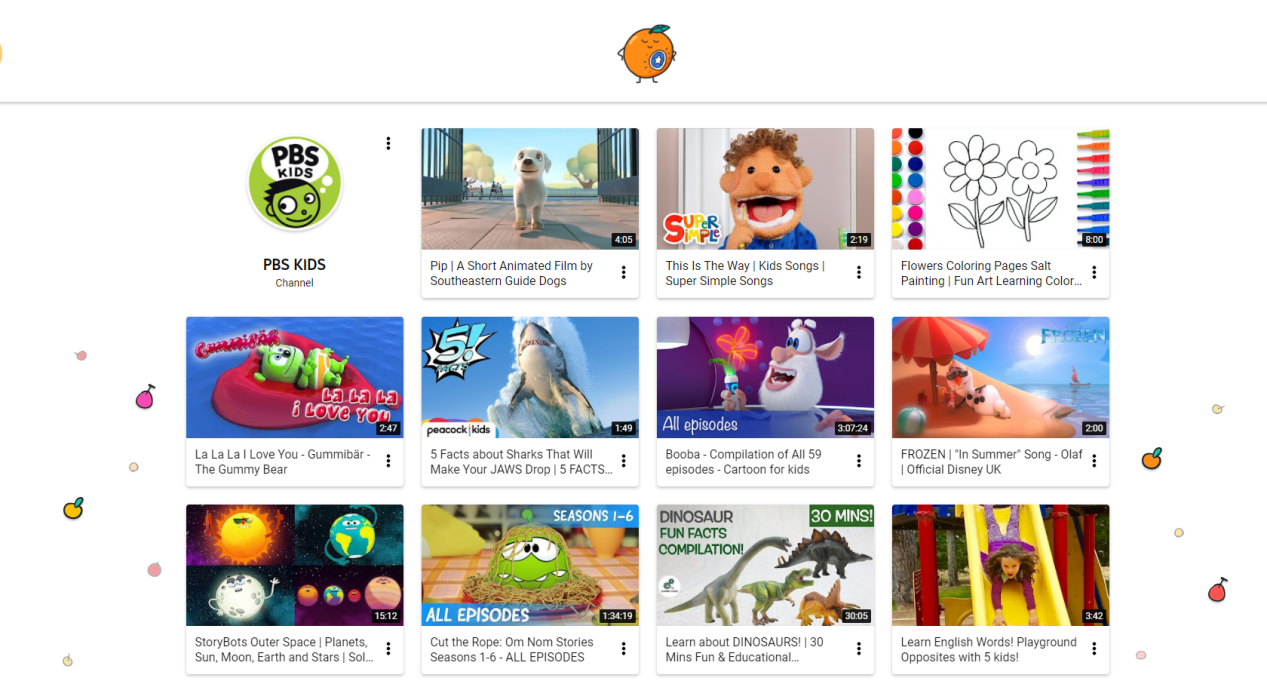 If you're looking for free cartoon resources online, especially for a child, YouTube Kids is a safe place to go. They can safely watch cartoons online intended just for them. Thanks to parental controls, you can disable your child from reading comments, uploading content, creating new channels, as well as live chat, and even making purchases.
Nick is the nickname of a TV channel that is broadcast all over the world, the real name of this TV channel is Nickelodeon.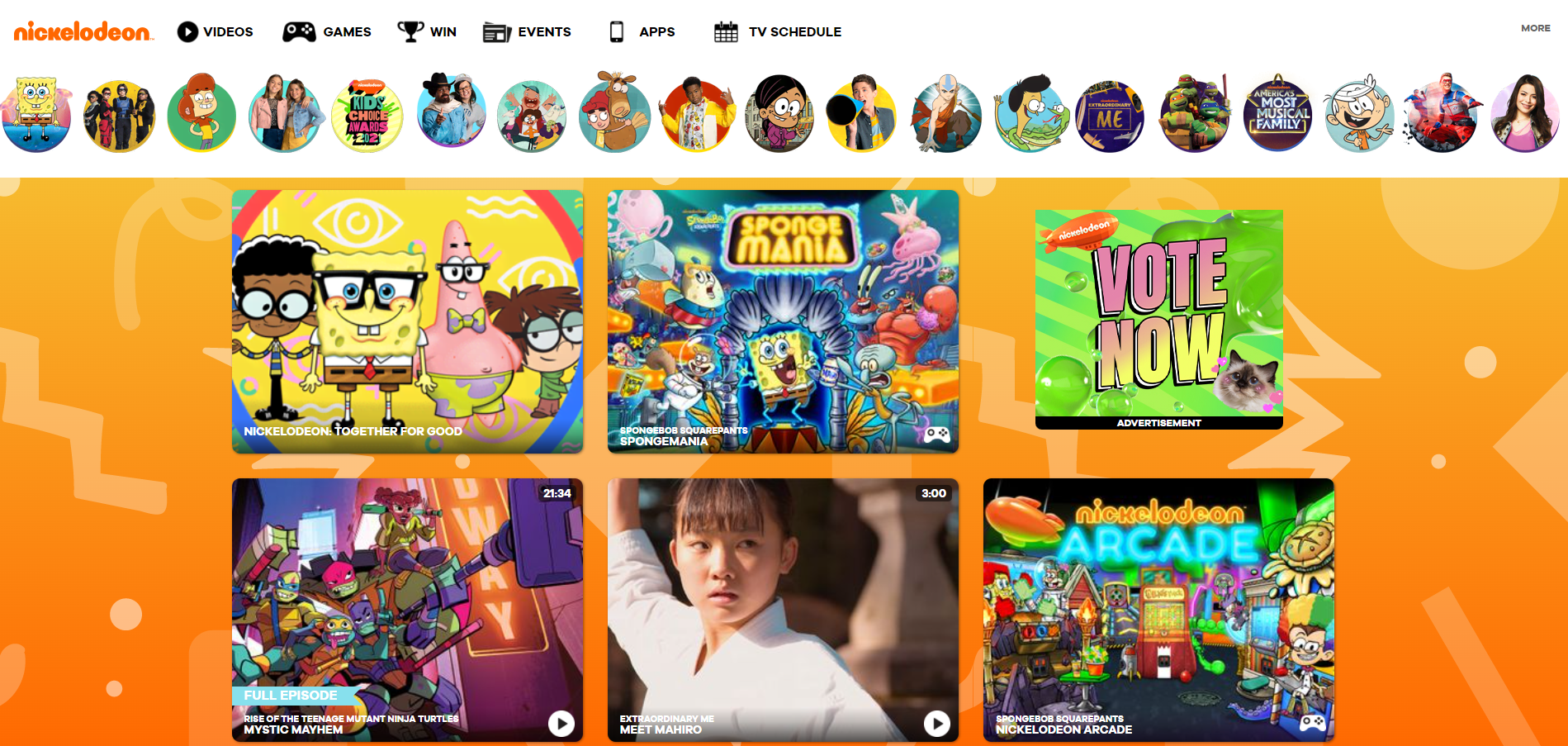 Nickelodeon website is very famous among young children for the variety of great free cartoons to watch online. Although this channel does not have a very long history, it has risen in popularity since it began airing original cartoons in the 1990s. The channel also shows films produced by its own production studio. Even the channel's evening program gained great popularity. The channel's gaming magazines and activities are also very popular.
Cartoon Network is an innovative platform for watching cartoons online for free. This channel is not old, and its arrival was a fun part for kids of all ages. The interface on the Cartoon Network website is beautiful and intuitive. There is also an application that you can download and install on your mobile device.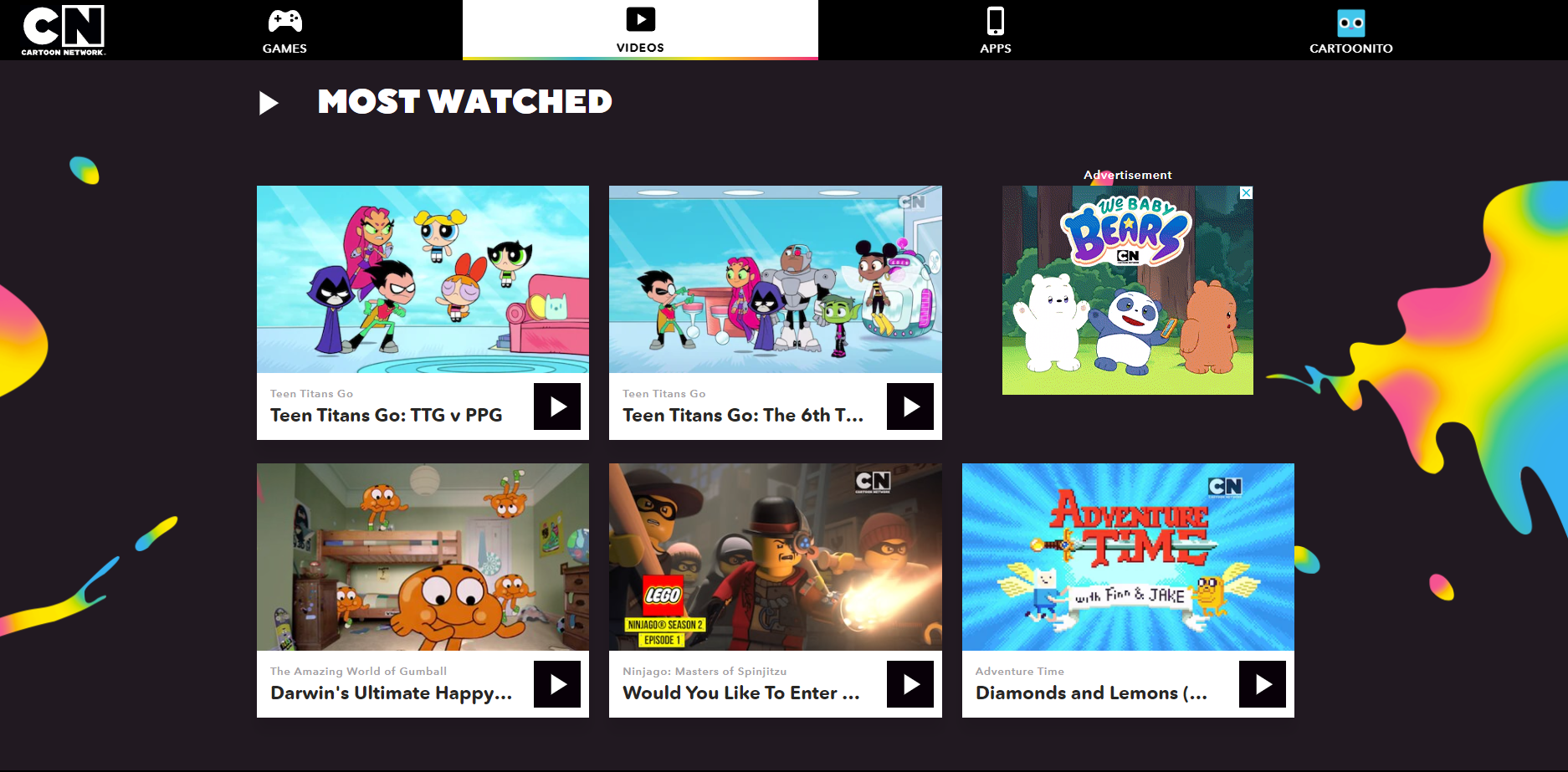 Cartoon Network stands out as one of the best websites to watch cartoons online for free, thanks to its wide range of content. In addition, it has a forum where fans can talk about their favorite manga and anime. Most of the content is available in the free version, making it ideal for watching even hundreds of anime dramas in standard or HD quality.
ToonJet is a free website to watch cartoons online that provides users with high-quality content. You can search for your favorite title using the search box and enjoy watching it. It is not required to register on this website.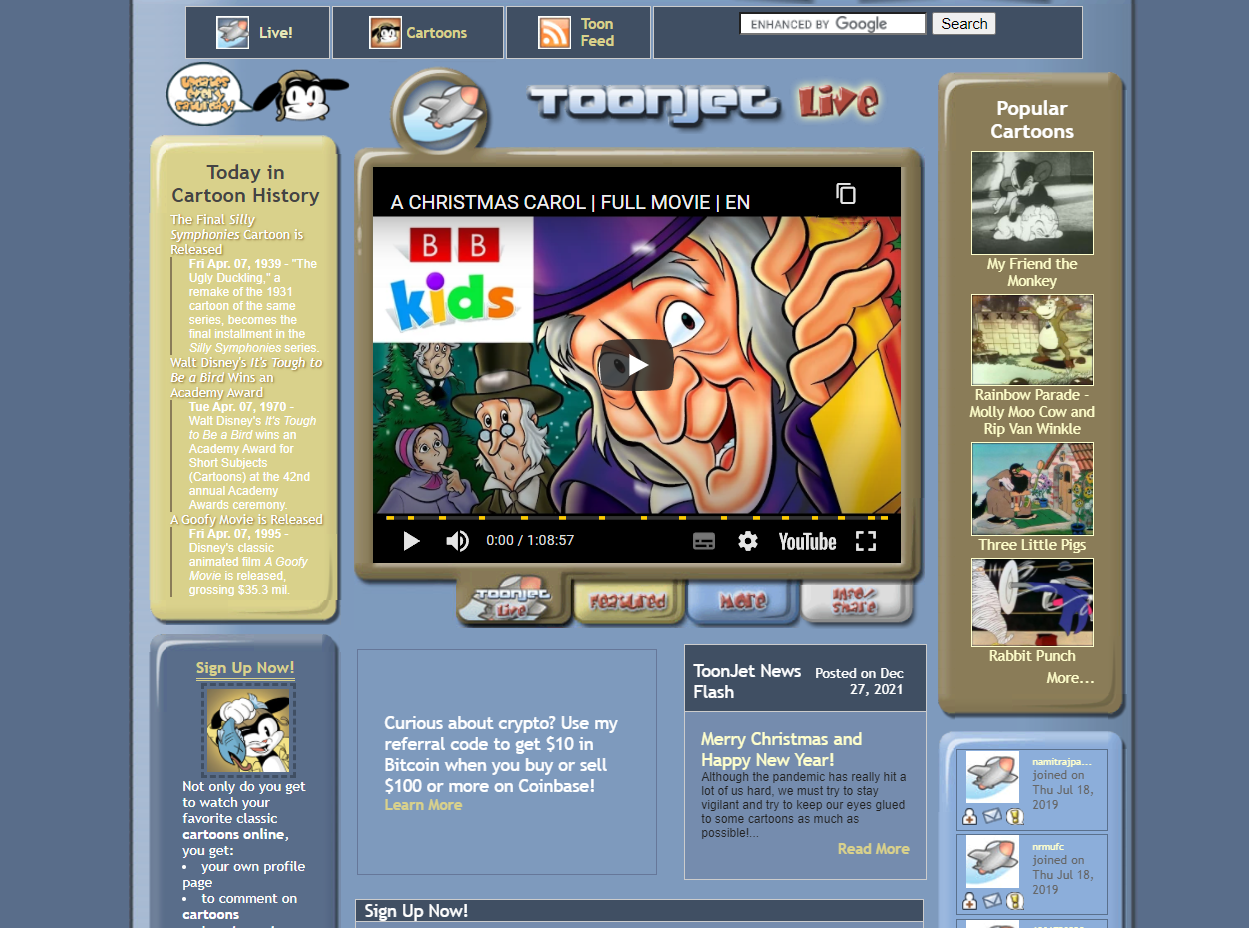 You can enjoy Betty Boop, Felix the Cat or other classic cartoons that you may not see anywhere else. This is another website where videos are hosted on YouTube.
If you want to catch up on the latest anime events and enjoy some cartoons for free, Watch Cartoon Online is your destination. The platform has many famous animation series available. It has a great design and easy-to-use menu, including a list of available popular titles to watch cartoons online and many other entertainment programs for the little ones.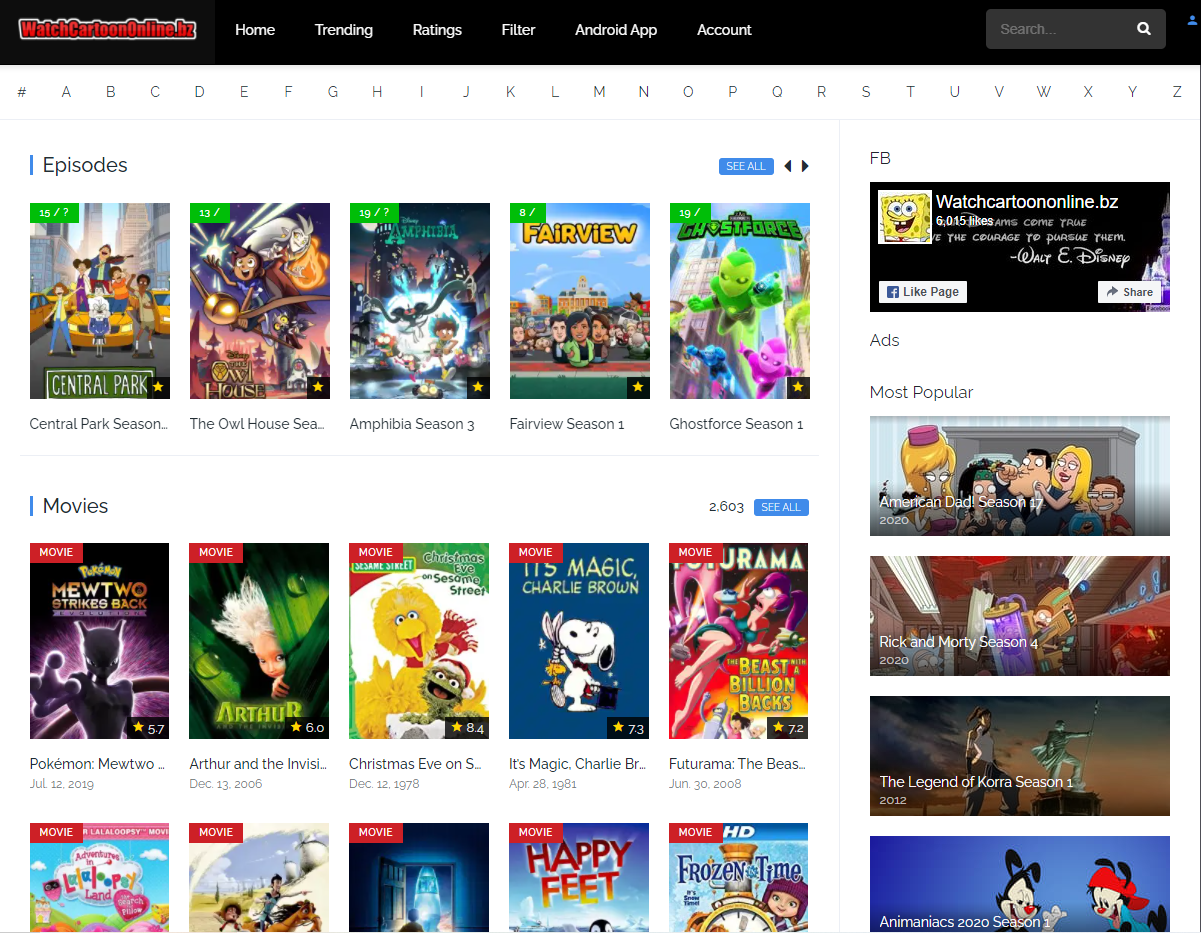 For cartoons, you can find the usual tariff from Dungeons and Dragons, SWAT Kats to CatDog, and Buzz Lightyear of Star Command. Moreover, Watch Cartoon Online offers subbed and dubbed versions of the above-mentioned anime classics for native English audiences.
Cartoonson is another website to watch cartoons online for free. This is one of the best you can find for your kids. You will find a lot of fun, educational cartoons or fairy tales that are especially for children who are in the pre-school stage.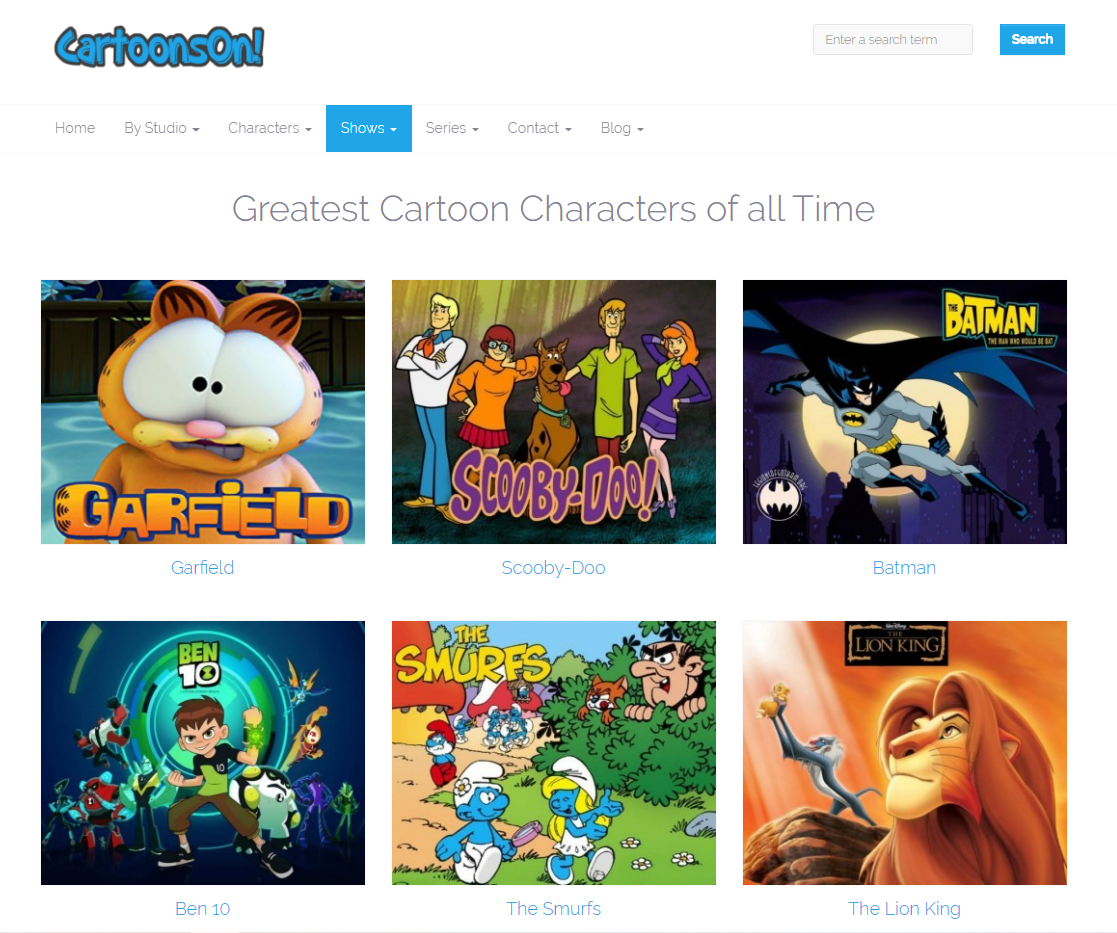 There is no registration requirement. It allows you to stream the latest cartoons and watch old cartoons online for free. This website works on both computers and mobile phones.
Kiss Cartoon is one of the best websites to watch cartoons online for free. It allows you to view cartoons by popularity and status. When you hover the mouse over the name of a cartoon, a window pops up that displays a piece of brief information and the cover of that cartoon.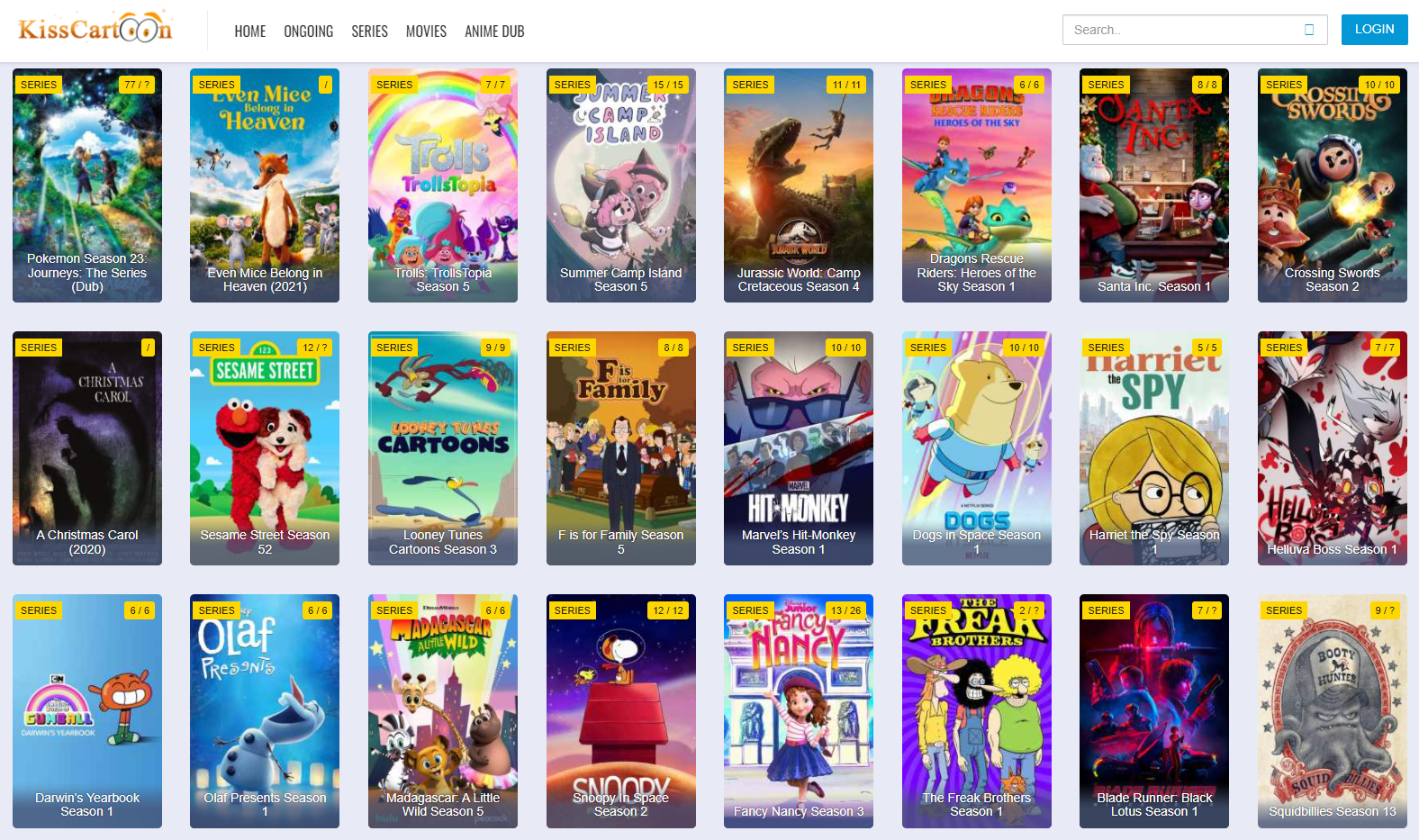 On the Kiss Cartoon website, you will find genres such as adventure, history, and music, among others, and you can choose among a large variety of animated series depending on your preferences. You can also sign up for free.
Another recognizable platform for watching cartoons online is Boomerang, which is characterized by its eye-catching and intuitive design as well as its ability to convey all the latest episodes of the wide variety of cartoons available.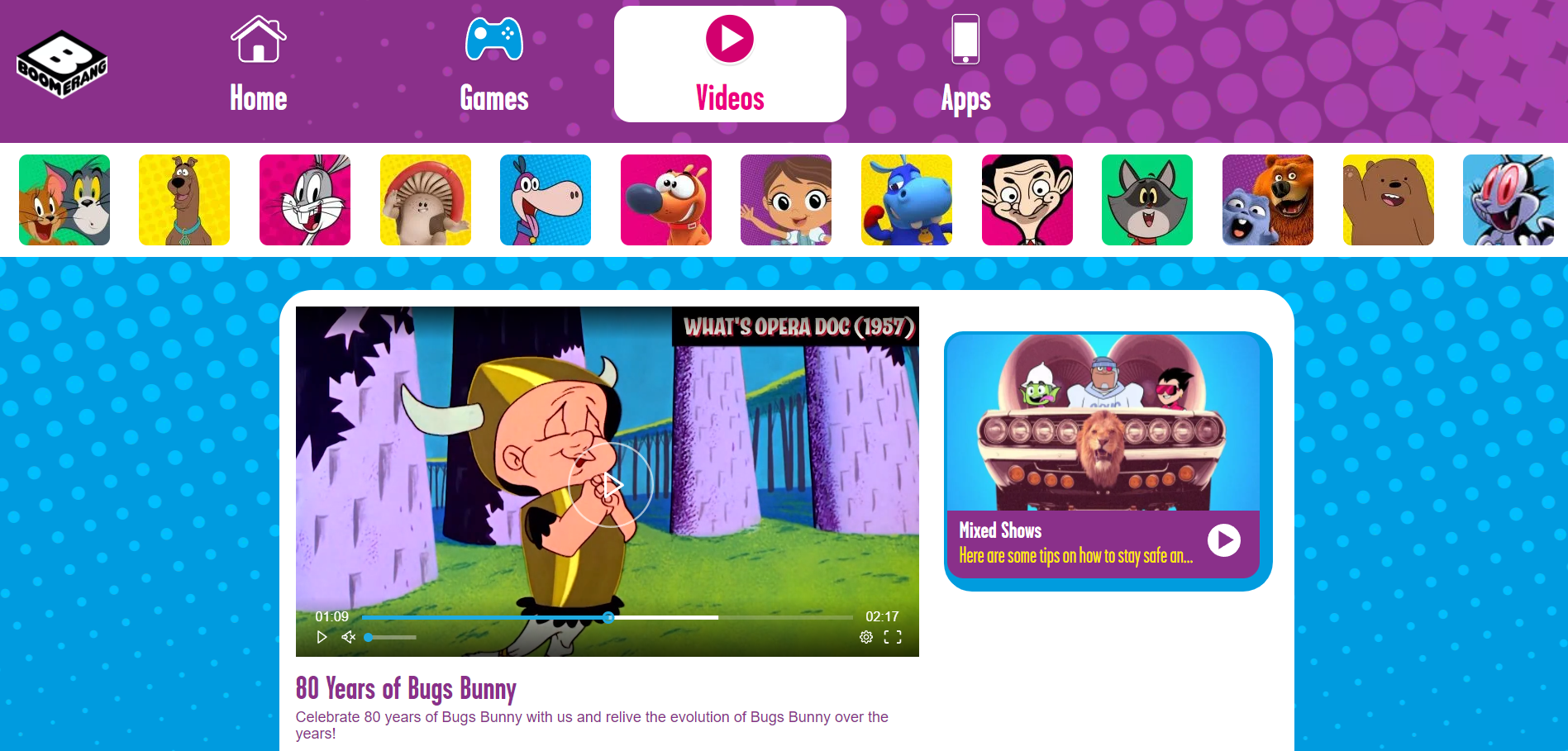 Besides, this website offers many other entertainment options so you can get a variety of games, which are interesting for users. Boomerang has been cataloged as the best cartoon channel ever. It should be noted that registration on the platform is not necessary.
GogoAnime is a great website where you can watch the best cartoons online without spending money, you can watch the best anime dubbed and it also works on Android devices.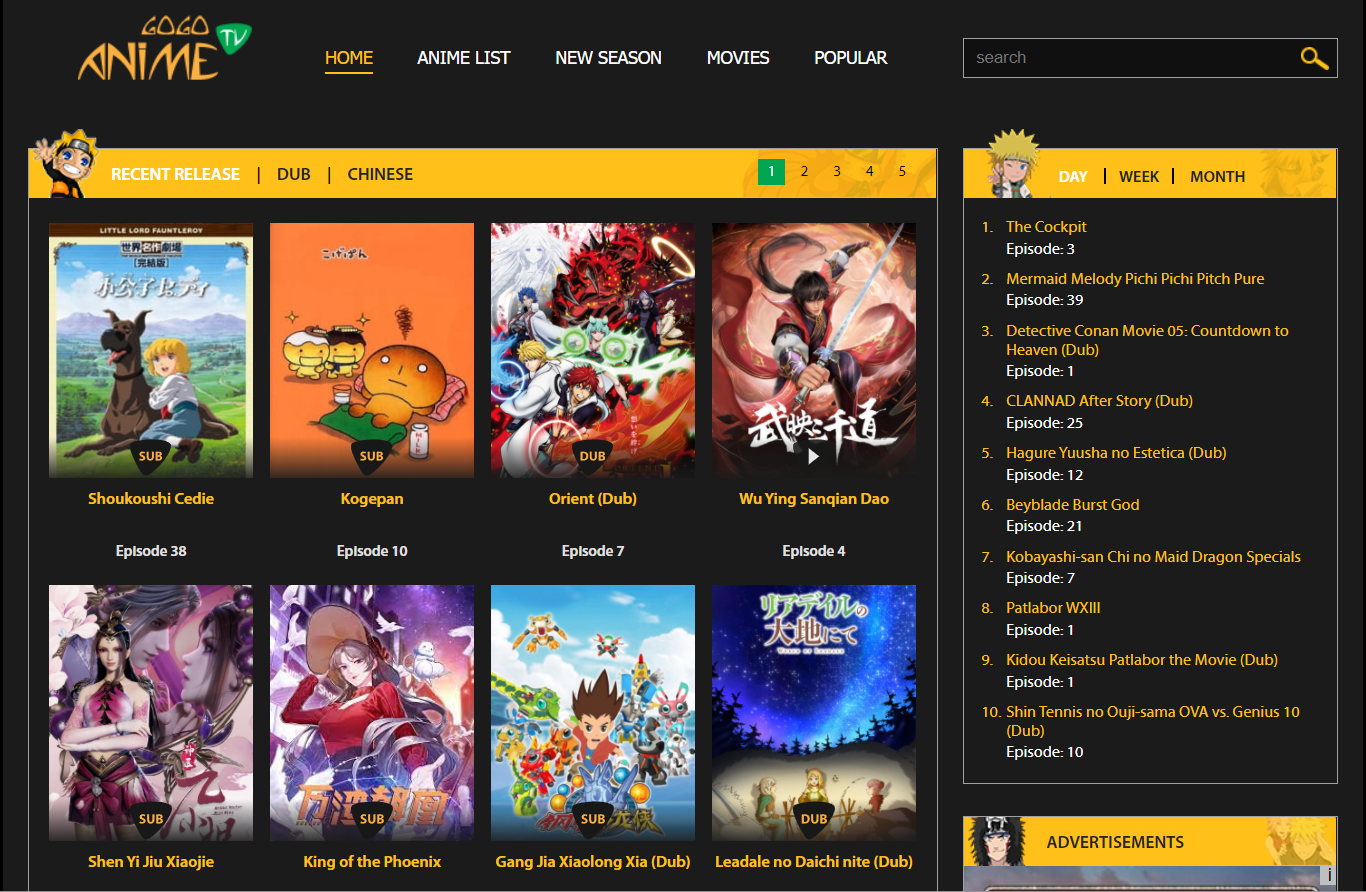 You can see all these anime without registering on the platform. The website has a fairly well-designed interface which makes it very easy to use and you can easily find the cartoons you want as you always have your list of updated the most popular series. Moreover, you can filter cartoon titles by genre such as comedy, adventure, action, drama, or crime.
Do You Prefer Watching Cartoons Online or Reading Comics?
In the comics, we find truly unique stories from very different genres. The works of George Orwell, Edgar Allan Poe, and Frank Herbert inspired screenwriters and cartoonists who make comic versions of cult books.
Do you prefer reading comics to watching cartoons online? The comics perfectly outline the personality of all characters, building a consistent and realistic reality at the same time. Each of the protagonists in the foreground and background has a perfectly outlined psychological profile. In addition to the graphic story, the comics contain many additional materials that complement the story and expand the plot of subsequent characters.
Replacing physical copies of comics with digital ones allows you to gather tons of comics in one easily accessible place. Some sources allow completely legal free comics to download in PDF format. To read your favorite comics faithfully on a Windows laptop, all you need is a solid comic book reader - such as SwifDoo PDF in this case.
If you like to read books on your Kindle device, you can convert PDF to Kindle format and send the comics to your Kindle e-reader or reading app.
Free Methods to Convert PDF to Kindle
Kindle is probably the most widely used e-reader. Do you know how to convert ebooks from PDF to Kindle format? Read this post to find free and easy methods.
READ MORE >

In Closing
In the era of the development of digitization, we are more and more willing to look for a selected title on the web. The websites mentioned above are just an example of a much longer list to watch cartoons online. What they all have in common is the fact that they are completely free. The advantage of watching cartoons online is unlimited access to the content of the pages, and the freedom to use without worrying about the stability of the displayed image.
Now you know that there are great alternatives for watching cartoons online. Choose the one that suits you best and enjoy.
Frequently Asked Questions
Q: 1) Is it legal to watch cartoons online?
Just watching cartoons or animated series online for your own personal use, i.e. one that includes viewing individually or with friends or family, is legal. The only condition of legality is the prior dissemination of the work, i.e. making it available to the public with the consent of the creator - in the case of well-known cartoons/animated series, consent to make the work available probably was released.
Q: 2) Is it legal to download YouTube videos?
Downloading YouTube videos is a long and confusing topic - mainly due to the copyright laws in force there. YouTube puts the security of videos uploaded to its platform first. Videos, once uploaded to the platform, are strongly protected against copying, if someone downloads YouTube video illegally to upload to another platform, that video may be destroyed due to copyright. However, YouTube channel owners have the right to legally download their YouTube videos.
In the light of the Copyright and Related Rights Act, downloading content covered by copyright is legal if we have the rights to it.
Q: 3) Is cartoon harmful for kids?
Children can draw from cartoons the materials needed for the development of all spheres of their personality: intellectual, emotional and social as well as the behavioral side of functioning. Thus, watch cartoons online can be interesting and necessary information, broadening the interests and knowledge of the child, as well as his dictionary, experiences of various colors, and finally patterns of behavior.
Is cartoon harmful for kids? The effects of cartoon on a child's development can be both positive or negative. It all depends on how much time the child spends in front of the screen and what he is watching.
Q: 4) Why do we need parental controls in watching cartoons online?
The Internet is undoubtedly a great opportunity for children. Unlimited source of information, help in learning foreign languages, support in searching for passion, etc. The advantages of using the Internet could be enumerated endlessly. For everyone, however, the network is also a real threat.
We believe that good cartoons can develop a child's creativity and positive emotions. We cannot avoid these bad emotions, but it is worth paying attention to how the child behaves in watching a given title. Parental controls are a great way to keep your child safe especially in watching cartoons online.