Introduction:
Are you looking for an effective way to stay organized and productive at work? A digital planner can help. As a substitute for the conventional paper planner, it is a beloved tool among numerous people for its easy accessibility. Amid countless digital planner apps, how to select the one that suits you best? This post will recommend the five best free digital planners from which you may find your answer.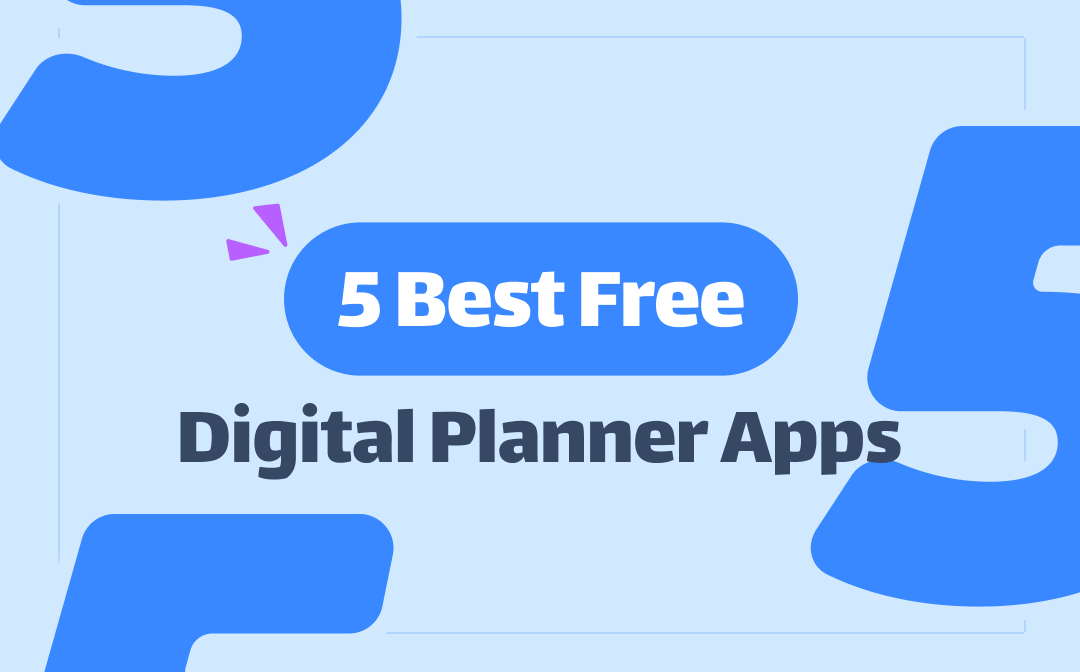 How to Choose the Best Digital Planner
It's important to make clear what makes an easy-to-use digital planner before you choose one. Some factors you should consider are as follows.
User-friendliness: Significantly, the app you choose should be user-friendly. Otherwise, you will waste plenty of time figuring out how it works, which can demotivate you and cause a loss of interest,
Task tracker: A digital planner with an intuitive task tracker will give you a clear idea of what tasks have been completed and what is still waiting to start.
Cross-platform support: While choosing a planner app, make sure the software is compatible with the devices you frequently use. It also matters that you can sync your planner across different devices.
Templates: Creating everything from scratch is a heavy workload. A digital planner offering rich templates will greatly improve your work efficiency.
Functionality: Figure out the specific features needed for planning your day and make sure the software you pick offers those features.
Now you may have a clear idea of what should be the best digital planner. Based on these factors, let's move to the 5 best free digital planners we pick for you.
Five Best Free Digital Planners
Finding the best digital planner app among countless options can be challenging. Here we introduce the five options to help you cut through it. With any of them, you can maintain an organized life in a breeze. Let's take a closer look at each software.
Notion
Notion is a cloud-based note-taking and project management application that can function well as a free digital planner for individuals or teams. It works seamlessly across iPad, iPhone, Android, Windows, Mac and the web. When you sign up, the Welcome interface provides all the tips you need to get started, complete with tutorial videos.
Notion is organized as pages that can be interlinked or nested. The left sidebar of this software displays all your pages and enables you to add a new page.
Blocks comprise Notion pages, allowing you to tailor your digital planner depending on your needs. In the body of any Notion page, type "/" and you'll see clusters of block options, including heading, text, to-do list, videos, tables, etc. You can drag and drop the blocks anywhere on a page to customize the page structure.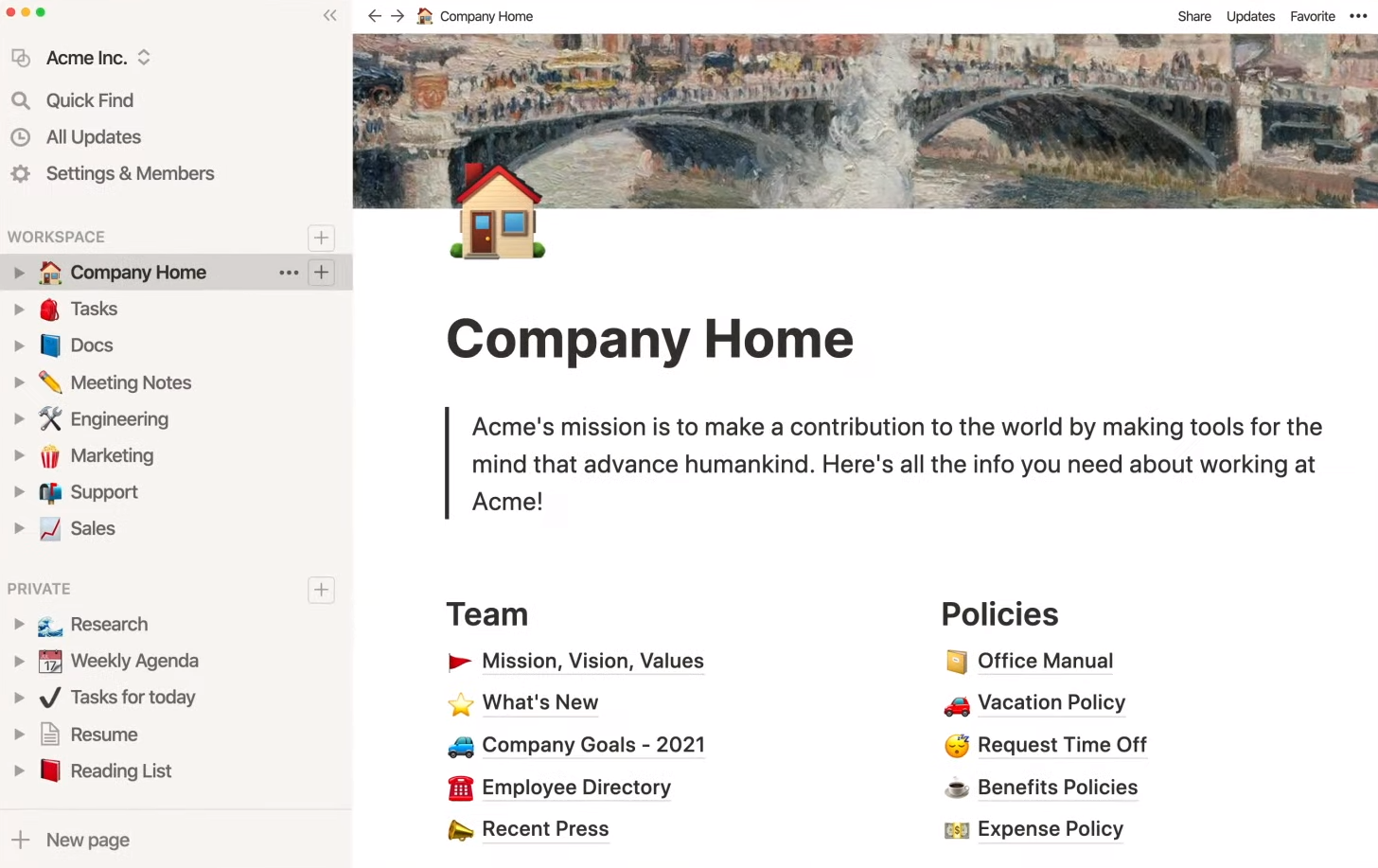 This free digital planner provides thousands of templates to speed up your workflow, for instance, to-do lists, task tracking tables, Kanban Boards and Gantt boards. You can follow up on the progress of your tasks in time with ease. If you use tables to plan your day, you can filter views by project, status, priority and due date.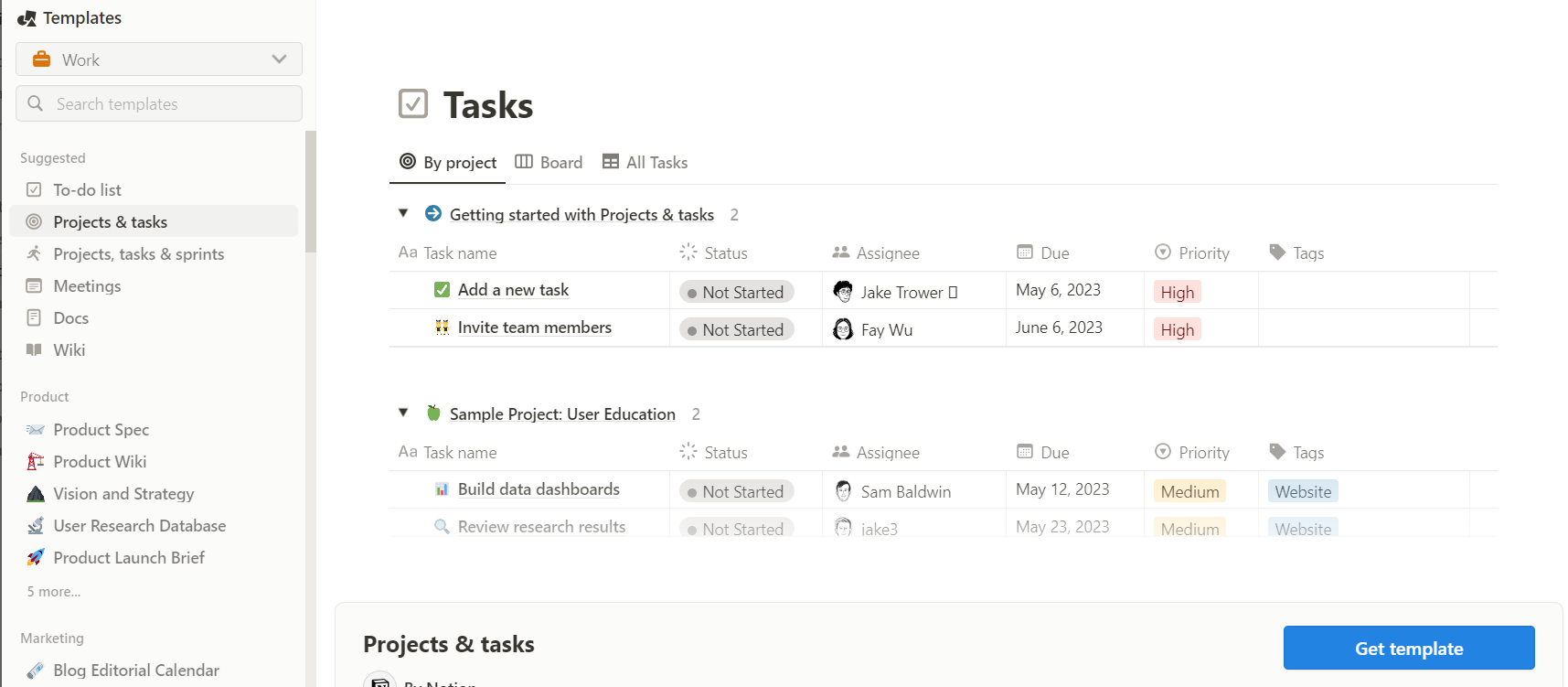 Pros
The digital planner has generous free plan
Numerous templates
Highly customizable layout
Unlimited pages and blocks
Versatile: consolidates notes, tasks, docs, etc. in one place
Cons
Lack the ability to take handwritten notes
ClickUp
ClickUp is another highly flexible and customizable digital planner that is popular among numerous people. You can access it for free on iPad, mobiles and desktops. The software offers more than 15 views to tackle your work, including list, board, box, calendar, Gantt, embed, chat, activity, mind maps, timeline, workload, table, map, and whiteboard views.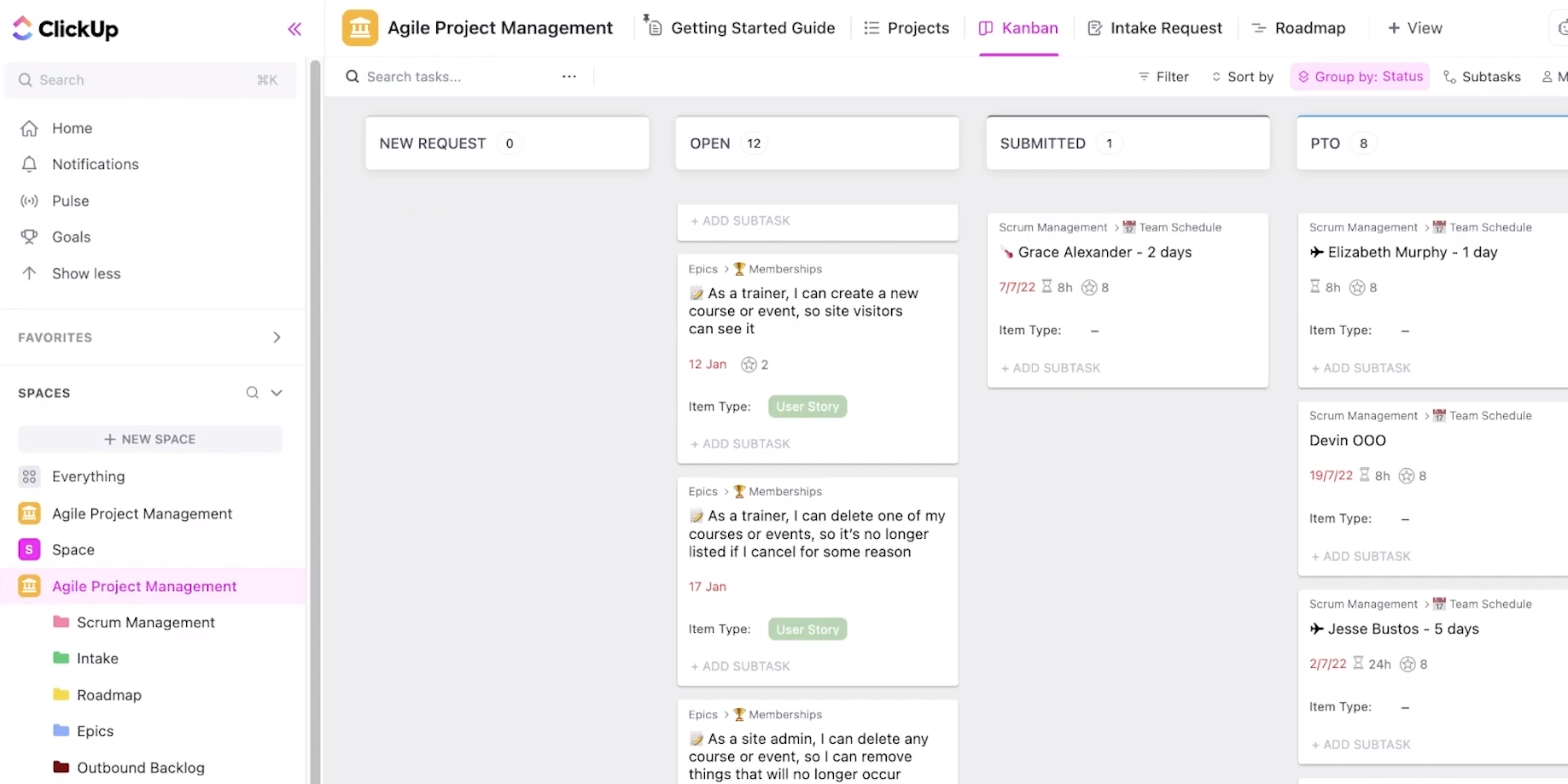 ClickUP's ability to make real-time reports makes it one of the best digital planners. With the reporting feature, you can keep track of plan progress and check what adjustments are required. It will be of great help for major projects. Given that people can easily get lost in tasks that require multiple steps to complete, this software offers a Checklist feature to help you organize processes directly within tasks.
Another powerful feature of this free digital planner is that it seamlessly integrates with popular tools and apps like Google Workspace, GitHub, Zoom, and Salesforce. As a result, you can create efficient and centralized workflows, boosting productivity and enhancing collaboration.
Pros
High customizability and numerous features
Multiple views to track your plan
Seamless integrations with popular tools
Advanced reporting and analytics feature
Cons
Its Free Forever plan has a 100MB storage limit
Trello
Trello is the best free digital planner great for simplifying complex processes. It will help you break large tasks into small pieces so that you will know what you should do at a specific time. Trello organizes your day by board, list, and cards. You can add due dates to Trello cards to keep track of when tasks need to be done. Besides, you can color code cards to classify the tasks in this digital planner.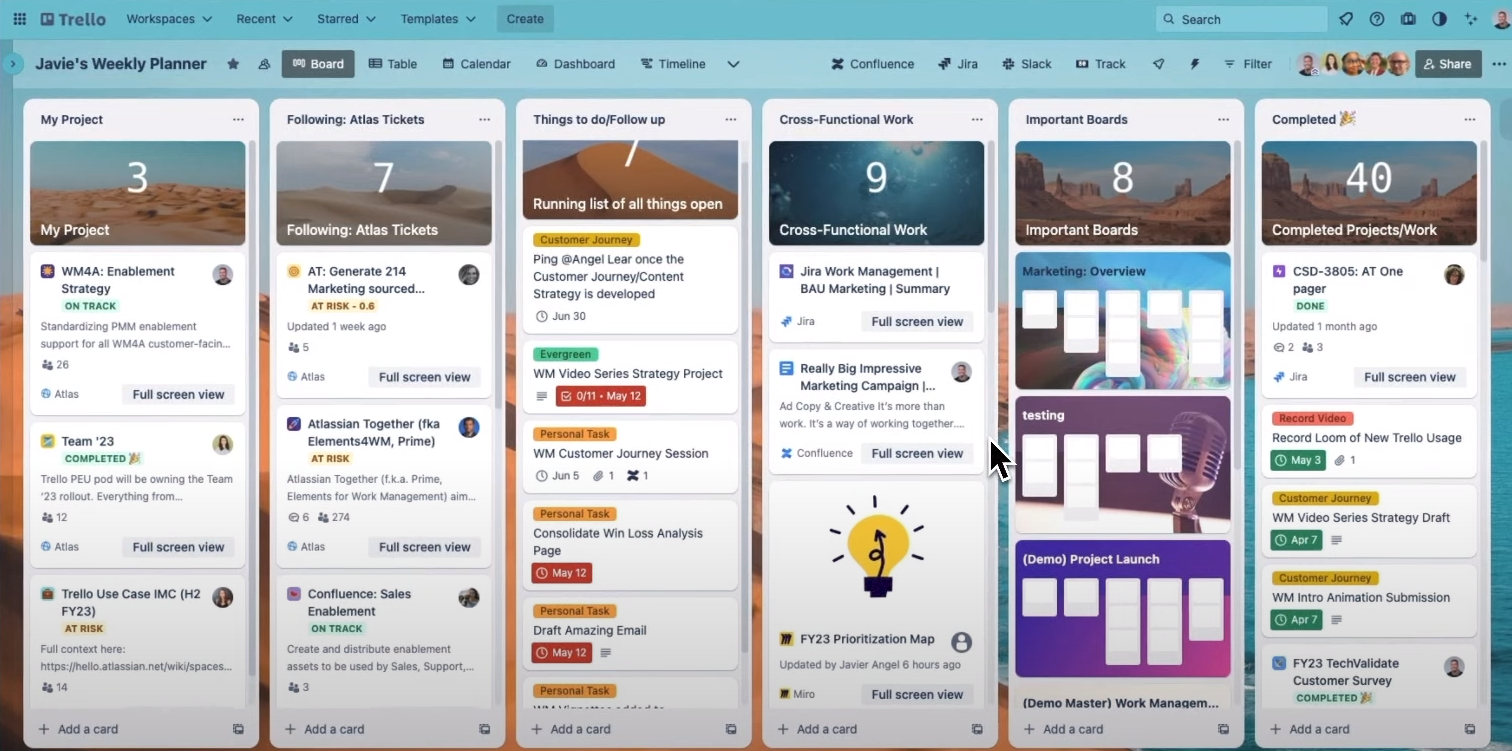 As the amount of tasks grows, you may find it hard to see everything at a glance. To deal with the situation, the app provides several shortcuts to help you search for the information you need. You can find a complete list of shortcuts in its user guide.
Notably, the Trello digital planner offers a built-in automation tool, Butler Automation, to tackle tedious tasks. This feature will automatically detect repetitive actions and suggest you add them to a board as automations through a single click, thus boosting your productivity.
Pros
User-friendly
Sending notifications for updates on boards
Applying the Kanban System to establish a smooth development process.
Cons
Attachments are limited to 10MB per upload for the free version.
Google Calendar
If all you need is a free digital planner that can simplify and plan your busy schedule, Google Calendar will be the best choice. You can change your Google Calendar view by day, week, month and year to get a clearer picture of your agenda. This program also offers a Schedule View feature that allows users to see their upcoming events, tasks, and notes at a glance.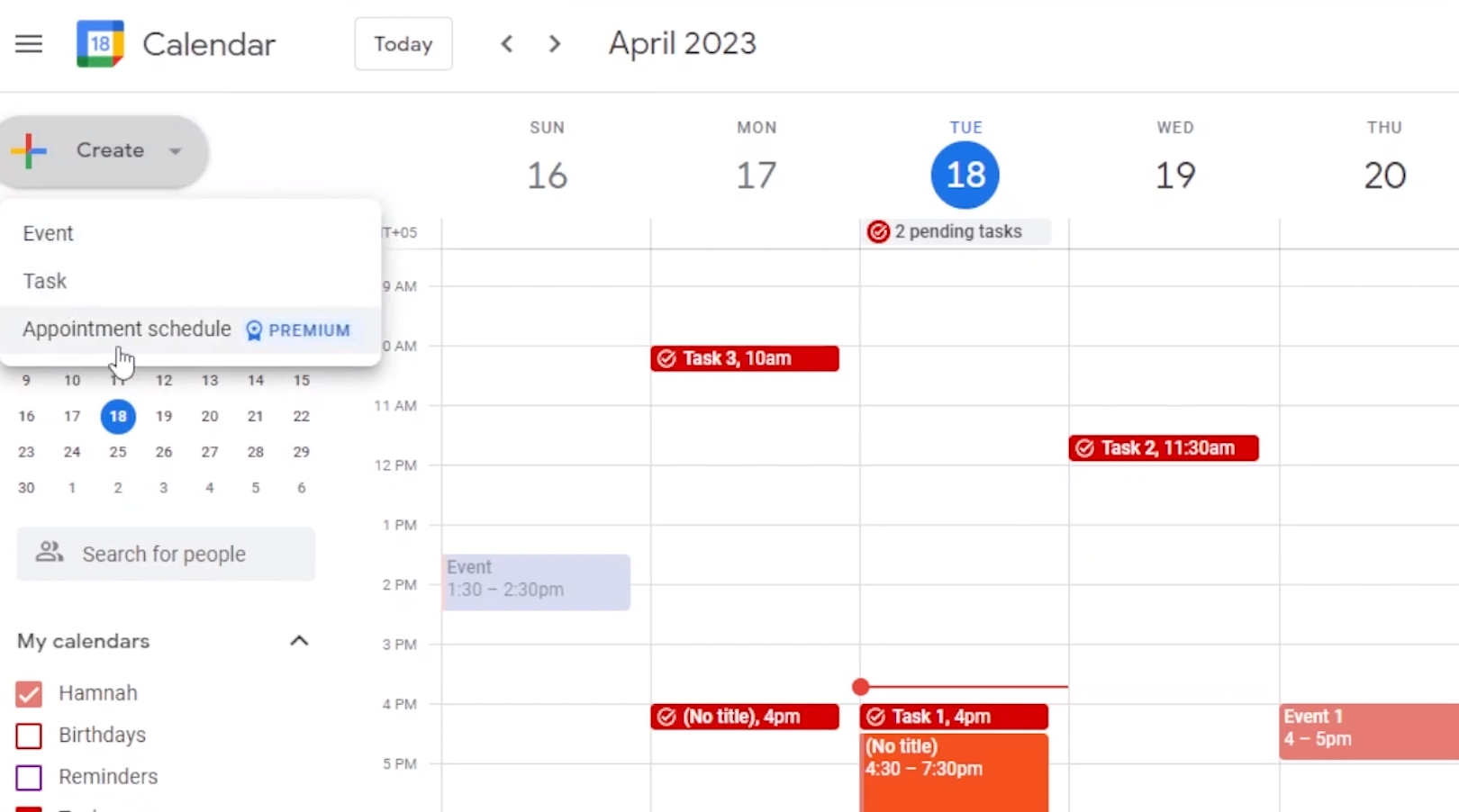 One of the best functions of this best free digital planner is reminder creation for a specific event or task so that you won't miss the important moments. Events or tasks that occur regularly can be set to repeat to avoid duplicate work. Besides, you can create colored categories by priority or work type to better organize your day.
Pros
Intuitive interface
Blocks slots for appointments
The digital planner integrates with other software like Gmail and Google Meet
Being able to subscribe to other people's calendars
Cons
Do not support customizing the theme
Todoist
While making plans, a to-do list is a must-have part for most people to have a clear mind. Todoist will be the best free digital planner for iPad, Android, iPhone, and computer that specializes in making to-do lists. With Todoist, you can break down a task into sub-tasks and keep track of everything in one place.
In this digital planner, tasks will be displayed as a list or board. On a board view, you will have a visual and flexible way to organize tasks. You can organize and manage tasks by drag-and-drop the boards.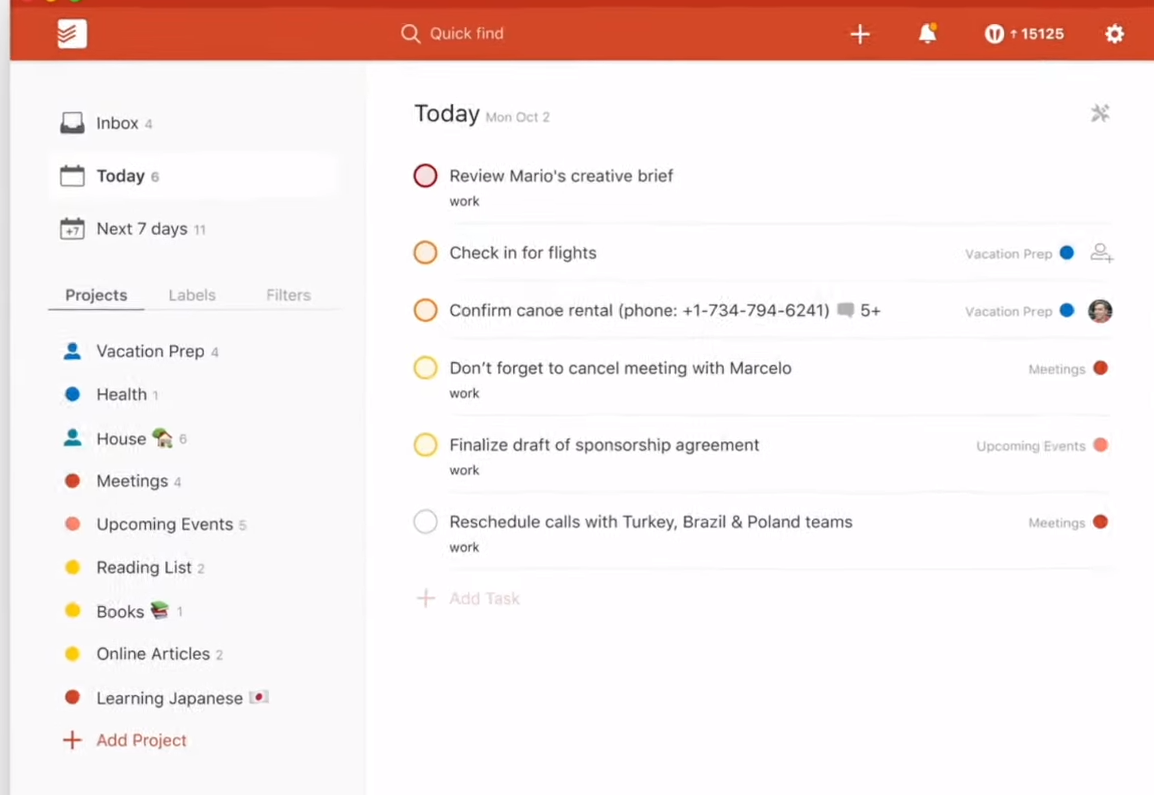 This digital planner app offers a color-code system with which you can easily figure out which tasks are urgent. You can add a due date to each task to avoid missing the deadline. You are able to personalize your task views based on the due date, project and more.
Pros
Cross-device sync
Integration with Google Calendar
Separating personal and professional tasks
Cons
Lack of real-time communication function for teamwork
Print Your Digital Planner in PDF
Compared with those feature-rich digital planners, some people still prefer the conventional 'pen and paper' method for planning days. For aesthetic purposes, you can make a template with a digital planner online, and then print it out. To make sure the layout of the template is consistent across any device, we suggest you export the template as a PDF. With SwifDoo PDF, you can batch print multiple PDFs, and print multiple pages on the same sheet to save paper source. If you want to make modifications to the template in PDF exported from your digital planner, SwifDoo PDF will be an excellent PDF editor.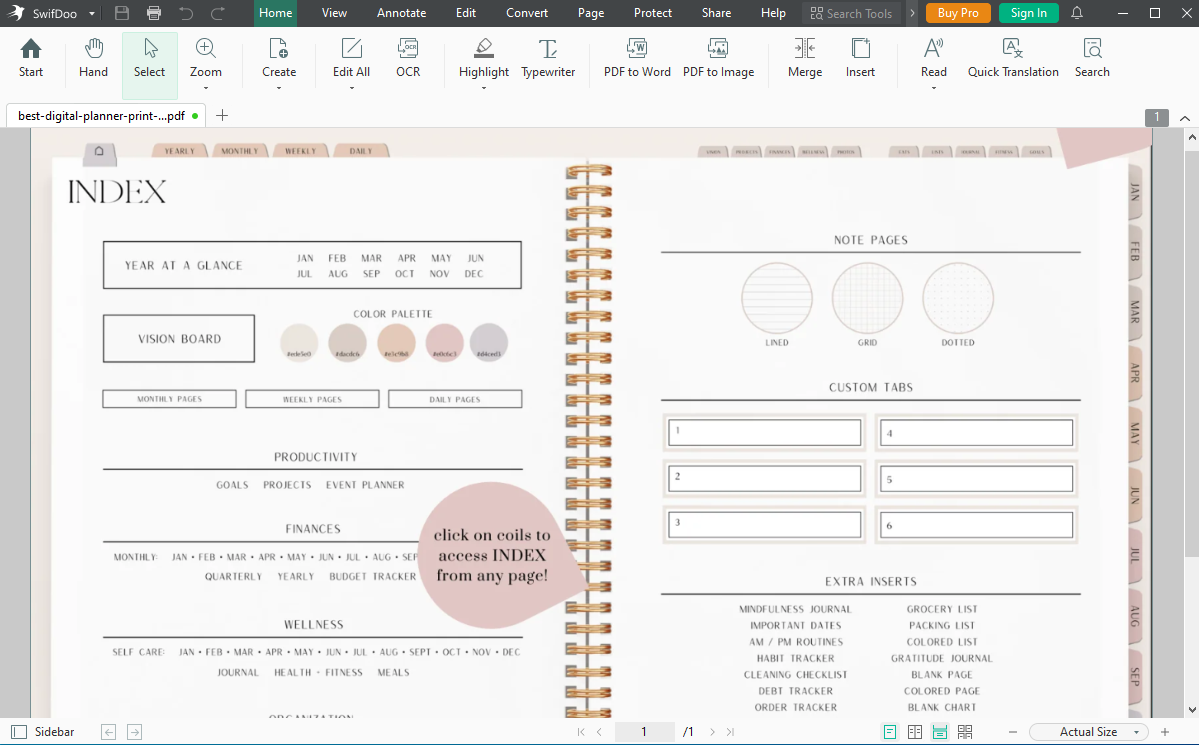 Final Word
Using a digital planner is the best way to effectively organize your day and streamline your productivity workflows. If you haven't found a handy one yet, those five best digital planners we've mentioned above are worth a try. All of them are available on iPad, mobiles, PCs, and online.