Can there be a better way to start the day than with a cup of hot coffee and man's universal best friend, books? Now this is a more significant question to be answered about where to start.
Well, as a teen, Colleen Hoover can best match your interests and help you dive into reclaiming your friendship with your best friend. But you must be left thinking, What Colleen Hoover book should I read first? Now follow our lead to learn about the best 10 Colleen Hoover books. This article discusses Colleen Hoover's best books in order and guides you through the best order to read Colleen Hoover's books. If you are looking for a stable PDF reader to open an eBook, give SwifDoo PDF a try.
So stay tuned for an insightful read ahead with each book's peculiar details and plot. But for those who don't know Colleen Hoover yet, let's ponder her in no time at all and then find her best-rated books in order.
Who Is Colleen Hoover
Colleen Hoover is an American author born on December 11, 1979, in Sulphur Springs, Texas. She primarily caters to young adults and teens and writes in the genres of romance, contemporary romance, and YA fiction.
She was inspired by the Avett Brothers' song's lyrics, "Decide what to be and go be it," and began writing her debut novel, Slammed, in November 2011. This book made her start her journey as an author in 2012 and blessed avid readers with an international and #1 New York Times best-selling writer of romance, thriller, women's fiction, and more genres.
Best Colleen Hoover Books in Order
Our selected list contains some of the best-selling Colleen Hoover books. These are the top 10 Colleen Hoover books with the highest rating on Goodreads. Have a look and pick the one that best defines your interest.
1. Reminders of Him (2022)
Publication Date: January 18, 2022
Genres: Contemporary Romance/Adult/Chick Lit/Love/Drama
Page Length: 335 pages
Average Rating: 4.44
Reminders of Him is Colleen's other masterpiece that has garnered multiple readers globally. The tale follows the story of a troubled young mother, Kenna Rowan, who yearns for a shot at absolution after serving five years in prison for a tragic mistake.
Kenna hopes to reunite with her four-year-old daughter after returning to the town where it all went wrong, but there is no hope as everyone is trying to shut her out, except a local bar owner, Ledger Ward. But if they are caught being together, they might lose everyone's trust around them.
2. Verity (2018)
Publication Date: December 7, 2018
Genres: Thriller/Mystery/Romance/Suspense/Dark/Contemporary/Fiction
Page Length: 336 pages
Average Rating: 4.36
Verity is among the most-read books by Hoover and has garnered a massive positive review for its writing. The plot narrates the tale of Lowen Ashleigh, a struggling writer when she accepts the job offer of Jeremy Crawford, husband of bestselling author Verity Crawford, of a lifetime.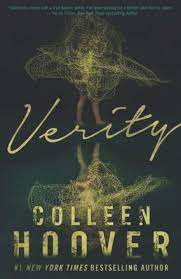 When Verity gets injured, Jeremy hires Lowen to complete Verity's remaining books in a successful series that she was unable to finish. But out of nowhere, Lowen gets her hands on Verity's unfinished autobiography that she never intended for anyone to read, and the thriller tale takes the most dramatic turn.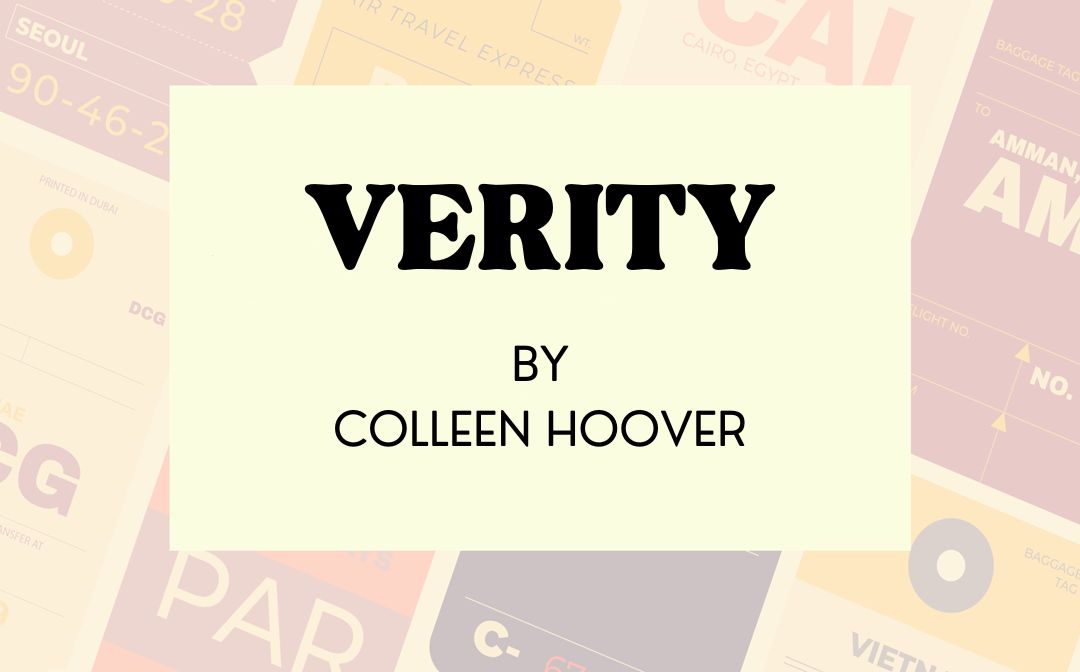 Verity - Colleen Hoover
The Verity book by the bestseller author Colleen Hoover interests readers with attractive plots. Find vital facts you may want to know about the book.
READ MORE >
3. Heart Bones (2020)
Publication Date: August 19, 2020
Genres: Young Adult/Chick Lit/Romance/Contemporary/Fiction/Drama
Page Length: 338 pages
Average Rating: 4.30
Heart Bones is about Beyah Grim, who has grown distant from her parents and expects nothing from anyone. She carves her path all on her own and gets to bigger and better things. Everything goes well until an unexpected death leaves her to return to Texas to her father, whom she barely knows.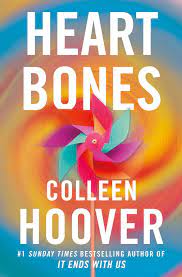 But soon, she comes across a wealthy and privileged neighbor, Samson, and they are instantly drawn to each other. Will they have a happy ending, or is more yet to be revealed for Beyah?
4. It Ends With Us (2016)
Publication Date: August 2, 2016
Genres: Romance/Fiction/Contemporary/New Adult/Contemporary Romance
Page Length: 376 pages
Average Rating: 4.26
It Ends With Us is the winner of the best romance book award in 2016. The plot revolves around Lily, who is hopeful for love despite her parents' abusive relationship and believes she will find her perfect match one day.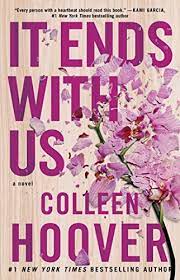 She soon finds her soulmate in Ryle Kincaid, a handsome neurosurgeon, until her past, Atlas Corrigan (Lily's first love), interferes in her love-struck relationship and destroys the idea of love she has always known. So sometimes, the one who hurts you most is not the one who loves you.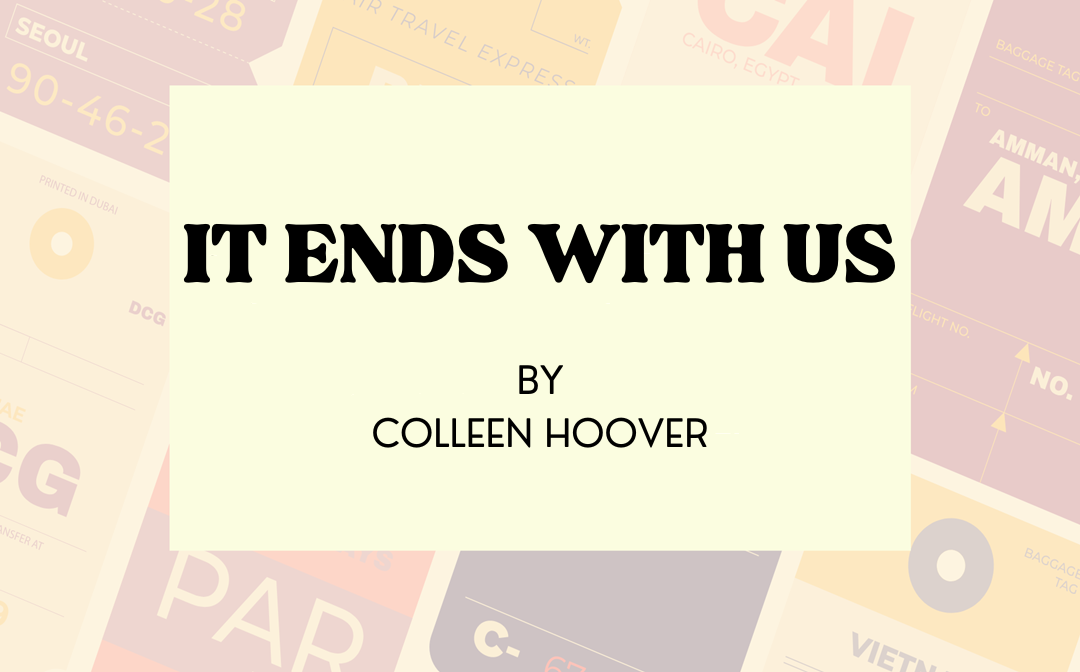 It Ends with Us by Colleen Hoover
Want to know whether It Ends with Us is worth reading? This article has all the valuable information about the It Ends with Us book.
READ MORE >
5. Maybe Someday (2014)
Publication Date: April 1, 2014
Genres: Fiction/Romance/College
Page Length: 42 pages
Average Rating: 4.21
Maybe Someday is a contemporary love story driven by themes of music, love, and modern forms of communication. It was written for a specific audience to appeal to young adults and older teens, especially females.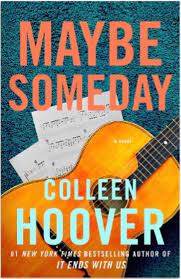 Sydney, 22 years old, is enjoying her life. She's in college with a steady job, loves Hunter, her boyfriend, and stays with Tori, her best friend. But one day, she finds out about Hunter cheating on her. Now it is to be seen what Sydney's next move is.
6. November 9 (2015)
Publication Date: November 10, 2015
Genres: New Adult/Contemporary Romance/Chick Lit/Love/Fiction
Page Length: 262 pages
Average Rating: 4.21
November 9 discusses the tale of Fallon, who meets and falls for Ben, an aspiring novelist, just a day before she is set to fly across the country, leaving everything behind. Their intense connection develops an unbreakable bond instantly, and they spend their last day in LA together. Instead, Fallon's creative life becomes an inspiration for Ben's novel.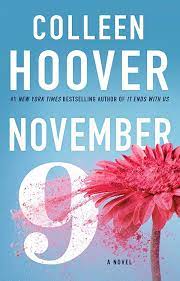 Every year, the two lovebirds, Fallon and Ben, meet on the same day, until one day, she becomes unsure if Ben has been falsifying his entire life as a ploy to get the ultimate plot twist to his novel.
7. Regretting You (2019)
Publication Date: December 10, 2019
Genres: Young Adult/Contemporary Romance/Chick Lit/Fiction
Page Length: 363 pages
Average Rating: 4.18
Regretting You is one of the best Colleen Hoover books and follows the tale of Morgan Grant and Clara, Morgan's 16-year-old daughter, and their differences, who find it difficult to coexist.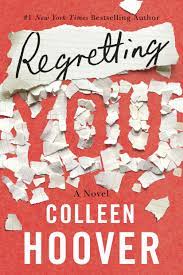 Morgan does not want Clara to repeat the mistakes she made in the past, but warring personalities and conflicted goals leave no space for understanding between the two. After her husband and Clara's father, Chris, are involved in a tragic accident, events occur that make the two fall further apart.
8. Ugly Love (2014)
Publication Date: August 5, 2014
Genres: Romance/New Adult/Chick Lit/Love/Contemporary/Fiction
Page Length: 333 pages
Average Rating: 4.12
Ugly Love is Colleen's of the noteworthy releases that follow the story of Tate, a young and beautiful woman who moves to San Francisco to pursue a career as a nurse, and Miles Archer, a troubled and reticent man and an airline pilot who develop an undeniable mutual attraction.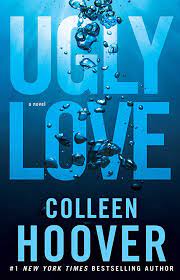 Though far from love at first sight, they do not consider themselves friends. But once their desires are out in the open, realization strikes, and the two souls find an undeniable connection between them. But Miles is a broken man who cannot offer Tate anything more than a physical relationship.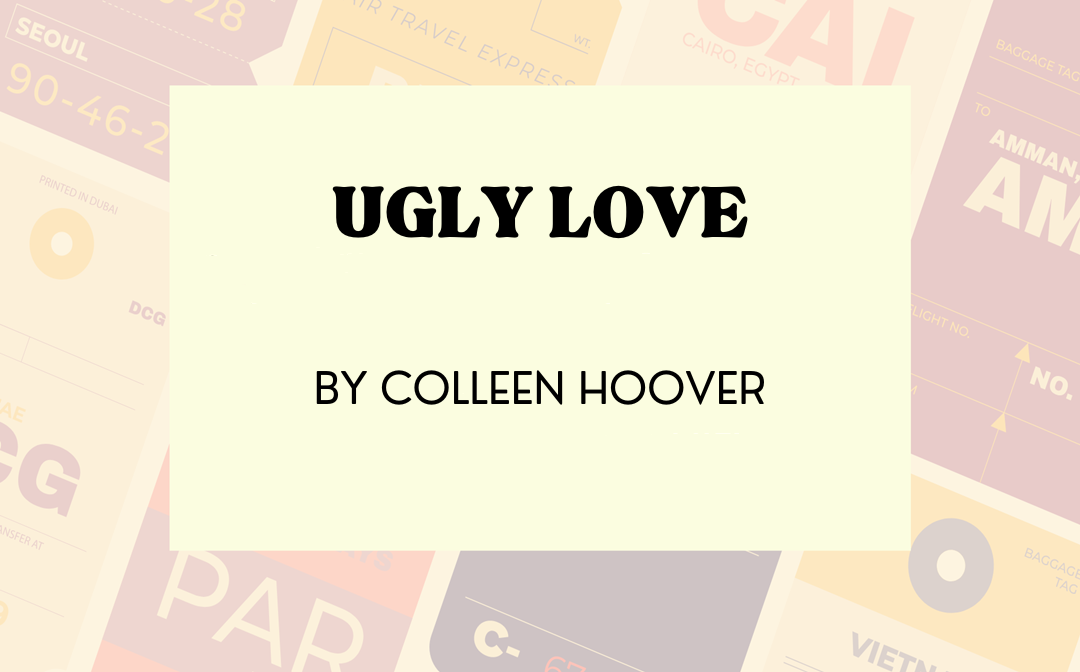 Ugly Love by Colleen Hoover
Click this page before reading the Ugly Love book by Colleen Hoover! This review offers you a thorough guide of the author and this book to help you learn more.
READ MORE >
9. It Starts With Us (2022)
Publication Date: October 18, 2022
Genres: Contemporary Romance/Romance Novel/New Adult Fiction
Page Length: 336 pages
Average Rating: 3.95
It Starts With Us is the best Colleen Hoover book that had to be on our list. Ironically, it takes place at the 10th (last) spot. It is a sequel to "It Ends With Us" and follows the story of Lily and her ex-husband, Ryle.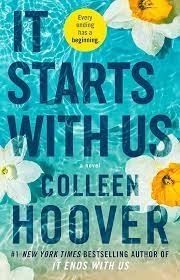 She reconciles with Atlas when he asks her on a date but is not content thinking of Ryle when he learns about them. After all, Atlas can be the one man Ryle might hate being in Lily's and his daughter's lives.
10. Layla (2020)
Publication Date: December 8, 2020
Genres: Romance/Paranormal/Thriller/Mystery/Fantasy/Fiction
Page Length: 305 pages
Average Rating: 3.69
Layla is one of Colleen Hoover's most popular books and explores life after tragedy and the enduring spirit of love. It narrates the tale of Leeds and Layla, who are convinced to spend their lives together until an unanticipated attack leaves Layla fighting for her life.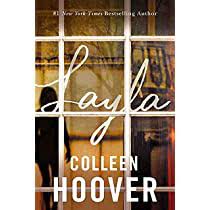 Though Layla recovered physically, her emotional and mental scars changed her to a greater extent. In the process of putting his relationship back on track, he takes her out where they first met and encounters Willow, with whom he forms a connection through their shared concerns. But what if Leeds makes the wrong choice?
The Bottom Line
So that was it. We hope you enjoyed the quick summary of the top 10 Colleen Hoover books as much as we did. These are the best-rated Colleen Hoover's books in chronological order, but you need not follow that. Instead, pick the one that suits your interest and travel along the protagonist's journey to step in and make a way out of Colleen's expressive writing. If you need to read a book like a pro, try SwifDoo PDF to choose from multiple reading modes