As children, could you think of a better time pass than indulging in a hot game of some smashing video games? Well, before the internet took over, we owed most of our video game memories to Arcade games. And undoubtedly, Capcom tops the race in developing some classic action beat-em-up games.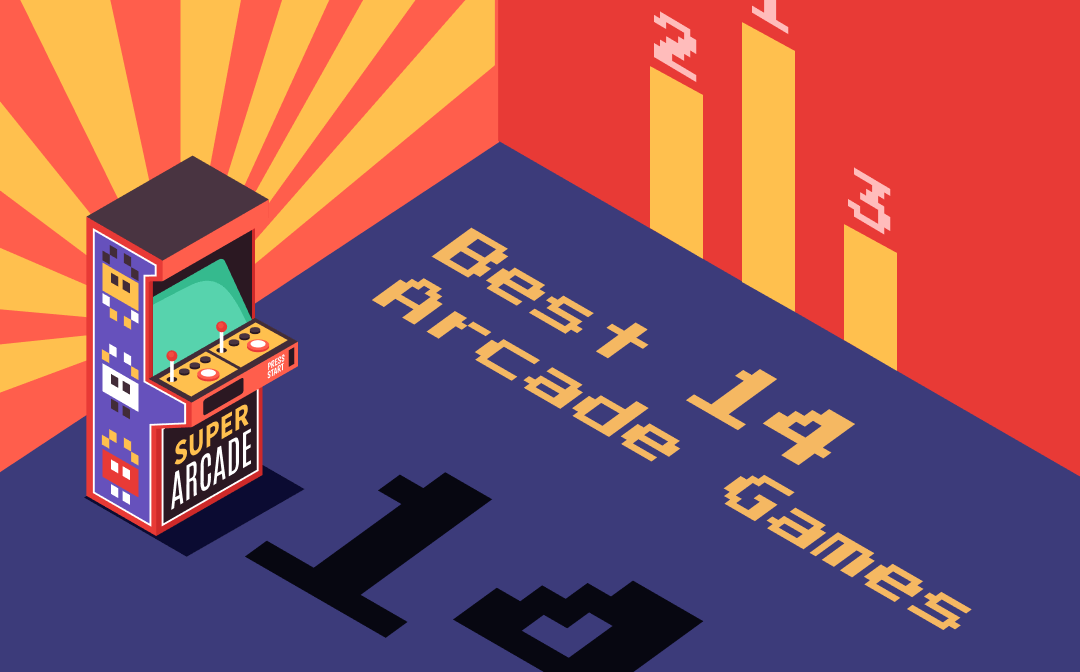 Be it Final Fight 1, Mortal Kombat, Space Invaders, or Captain Commando, you always stood as a hero, hitting and pricking the evil guys and enjoying your time to no bounds.
So what are you waiting for? Refresh your childhood and teenage memories with the top 14 old and classic Arcade games due for a reboot. Let's dive in!
What are Arcade Games?
Arcade games revolutionized the video game industry by offering intense excitement through competition and a sense of community that relied heavily on showcasing the game of skills. Introduced in the 1970s, it combined computer technology gameplay design and inputs of players to translate it on TV sets and monitors.
Though the market is flooded with new-age game consoles like Sony PlayStations and MS Xbox, you can still find arcade relevance in Japan, China, and Korea.
To revive the retro arcade and keep its spirits alive, you can find 16 bit bar Arcade games in Columbus, Cleveland, Cincinnati, and a few selected locations. These bar arcades cater to a wide demographic, especially nostalgic customers.
The Apple Arcade Games That Matter Right Now
Apple has some of the best collections of mobile games, including Arcade Originals, Timeless Classics, and App Store Greats. All you need is a subscription to get hold of a growing collection of over 200 games with no ads or in-app purchases.
The Apple Arcade games genre has something for everyone, like Brain teasers, magical quests, endless runners, beloved classics, sports games, RPG games, survival and strategy games, platformer games, and more. You can play these games seamlessly on iPhone, iPad, Mac, and Apple TV.
Some of the games that you can find in the Apple Arcade library include the following:
Amazing Bomberman (Konami)
WHAT THE GOLF?
Sneaky Sasquatch
Subway Surfers Tag (Sybo Games)
Angry Birds Reloaded
Nickelodeon Extreme Tennis
Temple Run: Puzzle Adventure
Wylde Flowers
LEGO Star Wars
Top 14 All-Time Favorite Classic Arcade Games That Need a Reboot
Here's a list of the top 14 Classic Arcade Games that need a reboot but are sure to make you cherish your treasured memories. Have a look!
#1 Captain Commando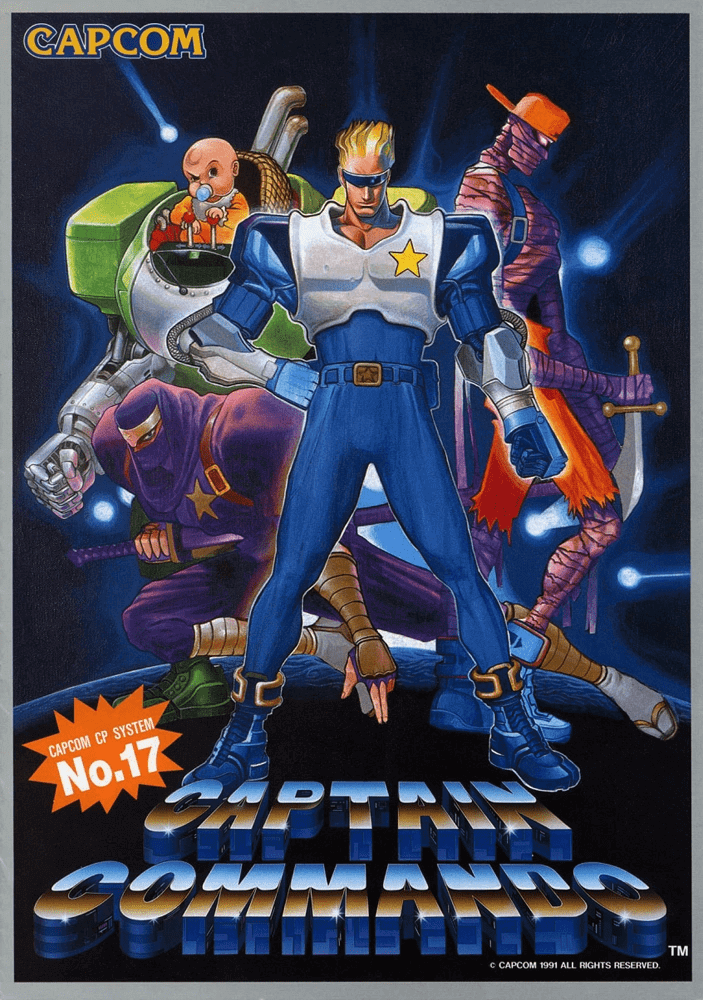 Captain Commando is all about stunning visuals, rideable mechs, weapons, and special characters to keep you playing for a long. You can play as a ninja, mummy, or baby in the giant robot suit.
Its designs and characters are inspired by comic books and mesh well with the genre. The game might appear weird, but it will keep you glued to your seats for a long.
#2 Final Fight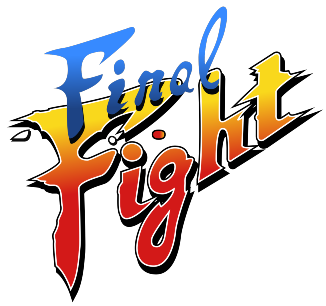 Final Fight is an impressive beat-em-up genre game combining the visuals of Street Fighter and some excellent 16-bit action. Get started by selecting a fighter and taking on the Mad Gears gang to free and bring back Jessica.
You must give this brawler a run to enjoy and take the feels of once the gold standard of the beat-em-up arcade genre.
#3 Cadillacs and Dinosaurs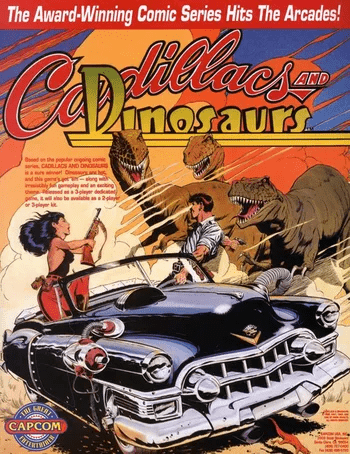 Cadillacs and Dinosaurs are based on the Xenozoic Tales comic series, including shooting elements, vehicle combat, and prehistoric creatures (Dinosaurs) to spice things up for video gamers.
You can pick a character and fight it against numerous enemies, including hybrids of humans and dinosaurs. This game will surely hook you up for a few rounds.
#4 Dungeons and Dragons: Chronicles of Mystara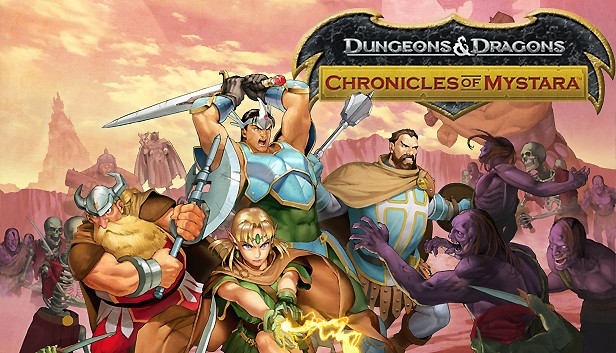 Creating an Arcade experience doesn't take much. Instead, club the Tower of Doom and Shadow Over Mystara games, add some RPG elements, and top it with fantasy settings, and your inner Dungeons and Dragons geek will satiate.
Tower of Doom has swords, dragons, daggers, and dwarves, and Shadow Over Mystara's magic has enough spells, bosses, and characters to engage you for a long time.
#5 X-Men: Mutant Apocalypse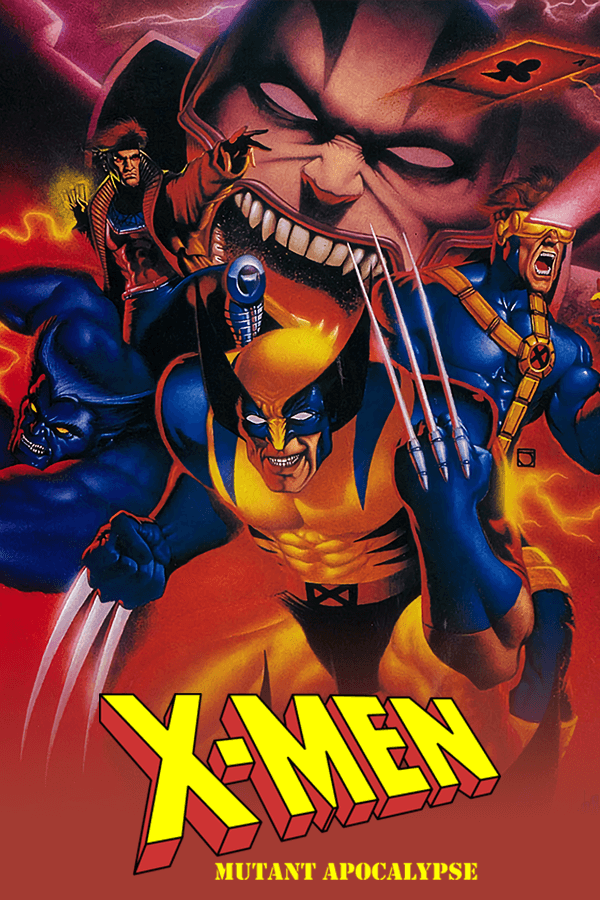 If you are an X-Men comics fan, You will definitely like Capcom's X-Men: Mutant Apocalypse. It is inspired by a comic book battle and lets you fight the enemies as one of the five X-Men, Cyclops, Beast, Wolverine, Gambit, or Psylocke. Also, you can select different levels and paths for any of the five X-Men.
#6 Alien Vs. Predator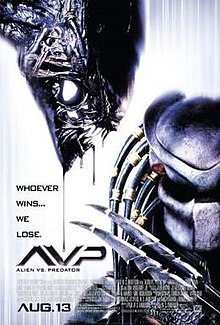 If you are in for some heavy arcade action, you should hit the buttons and maul the monsters in Alien Vs. Predator. It is an old-fashioned yet excellent sci-fi romp. You can play as a Commando or a Predator with all your blades and spears to hunt the Xenomorph trophies.
#7 Knights of the Round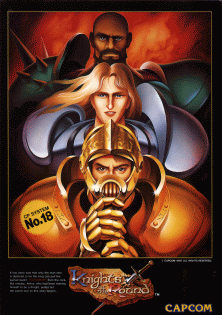 If you love action and swordplay with a fantasy theme, Knights of the Round will be your pick. Tighten your belts to save the kingdom and take on King Garibaldi.
You must gear to take up the armor of Lancelot, Percival, or Arthur and fight off the battle to slice up enemy soldiers, warriors, wizards, and evil knights.
#8 The Punisher Game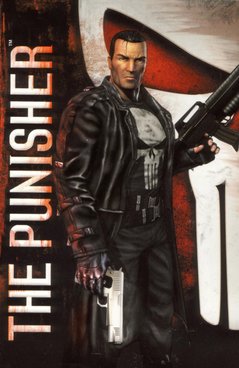 The Punisher Game is a combination of combat and exploration. The fun part of this game is that it includes cameo appearances of famous Marvel Comics characters Matt Murdock, Iron Man, Black Widow, Nick Fury, Bullseye, Kingpin, and Bushwacker.
As a punisher, you can attack, interrogate and kill your enemies. But beware of shooting innocent players not to spoil your game journey.
#9 King of Dragons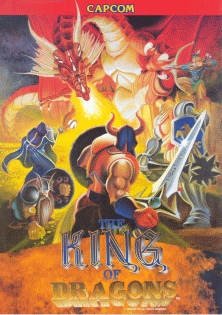 Can you think of anything combining fantasy elements and classic RPG? Well, King of Dragons is here to hit your cords right. With this game, you'll be in for hack and slash.
Giving the perfect vintage vibes, King of Dragons lets you choose fantasy-inspired characters to fight off an army of monsters and be in for gold and unlimited adventure.
#10 Armored Warriors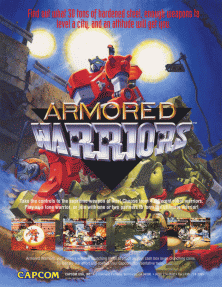 If you ever wanted to play as a giant robot in a mech suit, Armored Warriors would have hit your list. Here, you can choose a mechanical robot and a pilot to fight the evil robots. But the kick is that you can upgrade your own robot by stealing parts from other mechs.
#11 Warriors of Fate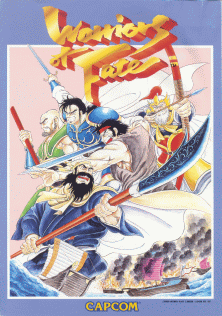 Warriors of Fate is similar to Knights of the Round. It uses bladed weapons and mounts but incorporates some Ancient Chinese flavor. Taking a more historical take, you can enjoy this game at any time of the week.
Considering the swords, sandals, spears, bows, and blades, you'll be in for some Kung fu action with Warriors of Fate.
#12 Street Fighter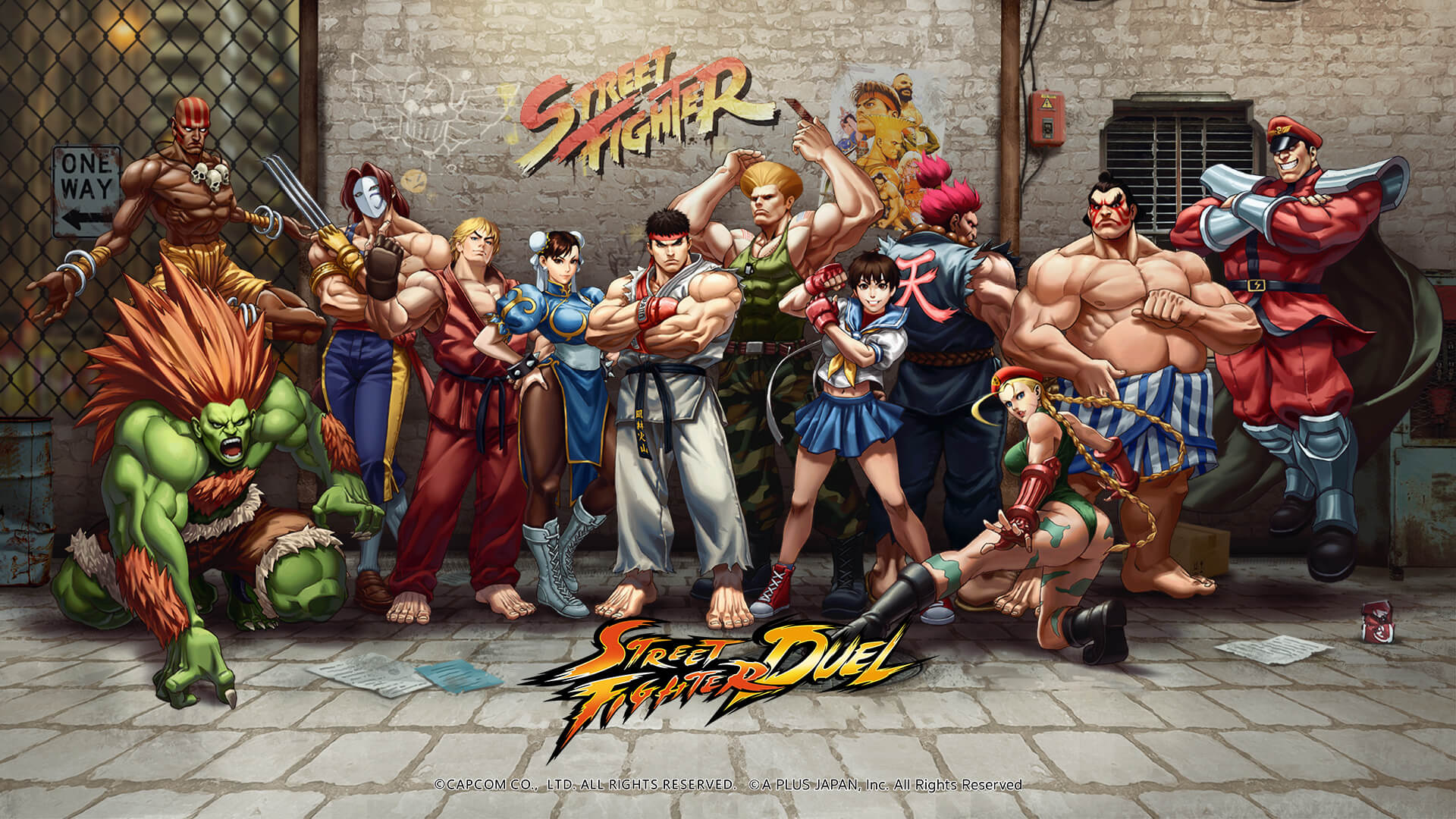 Street Fighter was the first competitive fighting arcade game developed by Capcom in the series and draws influence from Japanese shonen manga and boss battles from Kung-Fu Master.
Introducing special attacks, command-based special moves, and six-button controls, it stood as a commercial success.
#13 The King of Fighters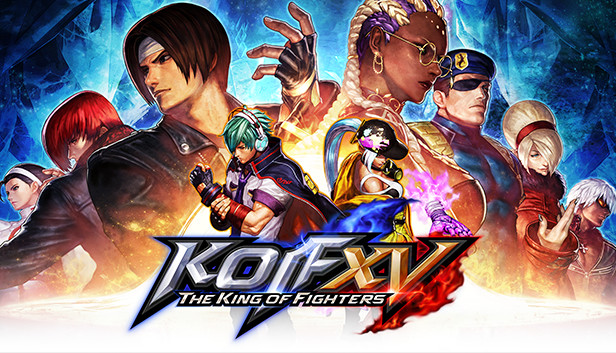 The King of Fighters is a famous fighting arcade game developed by SNK. It focuses on the title tournament and employs different original characters as protagonists and multiple fighters from other SNK games, like Fatal Fury, Art of Fighting, and others, to interact with each other. Its latest release, The King of Fighters XV, is out on 17 February 2022.
#14 Ms. Pac Man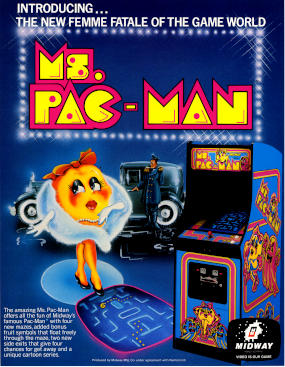 Ms. Pac-Man is one of the renowned 80s Arcade games, a successor to Pac-Man (1980). It originally started as a player-created mod, but later it blew the internet with an official release with faster and more fluid gameplay. Also, it has been featured in various Arcade1Up cabinets, with its 40th Anniversary edition.
Accessibility of PDF Files of Classic Arcade Games
When we were young, nothing mattered to us more than the gameplay. However, growing up, we can look into the deeper details of our favorite game's background stories and much more. These stories and engaging walkthroughs of classic and old Arcade games are floating on the internet and are available at a click.
Many sites, including Archive.org, can be your chosen platform to get your game's more profound insights. You can download PDF files of your game's background stories to understand them better and add a feather to your knowledge.
Downloading these walkthroughs and Arcade game background stories requires PDF software to open. Fortunately, you can blindly rely on SwifDoo PDF software to get started. Here's how.
SwifDoo PDF: A Complete PDF Solution
SwifDoo PDF software is an all-in-one solution for all your PDF needs. Using SwifDoo PDF, you can create PDF files and convert multiple formats like Word, Excel, CAD, and Image to PDF (and vice-versa).
Instead, you can perform other functions like editing, merging, annotating, splitting, cropping, and compressing your PDF files for smooth control. It also password-protects your file's confidentiality so no one can access it without your permission.
Let us look at the simple process to access, open and read your downloaded PDF files or walkthroughs with SwifDoo PDF:
Step 1: Start with downloading and installing the SwifDoo PDF tool.
Step 2: After launching the software, click the Open tab at the left vertical bar to upload the PDF files of your games' background stories and walkthroughs.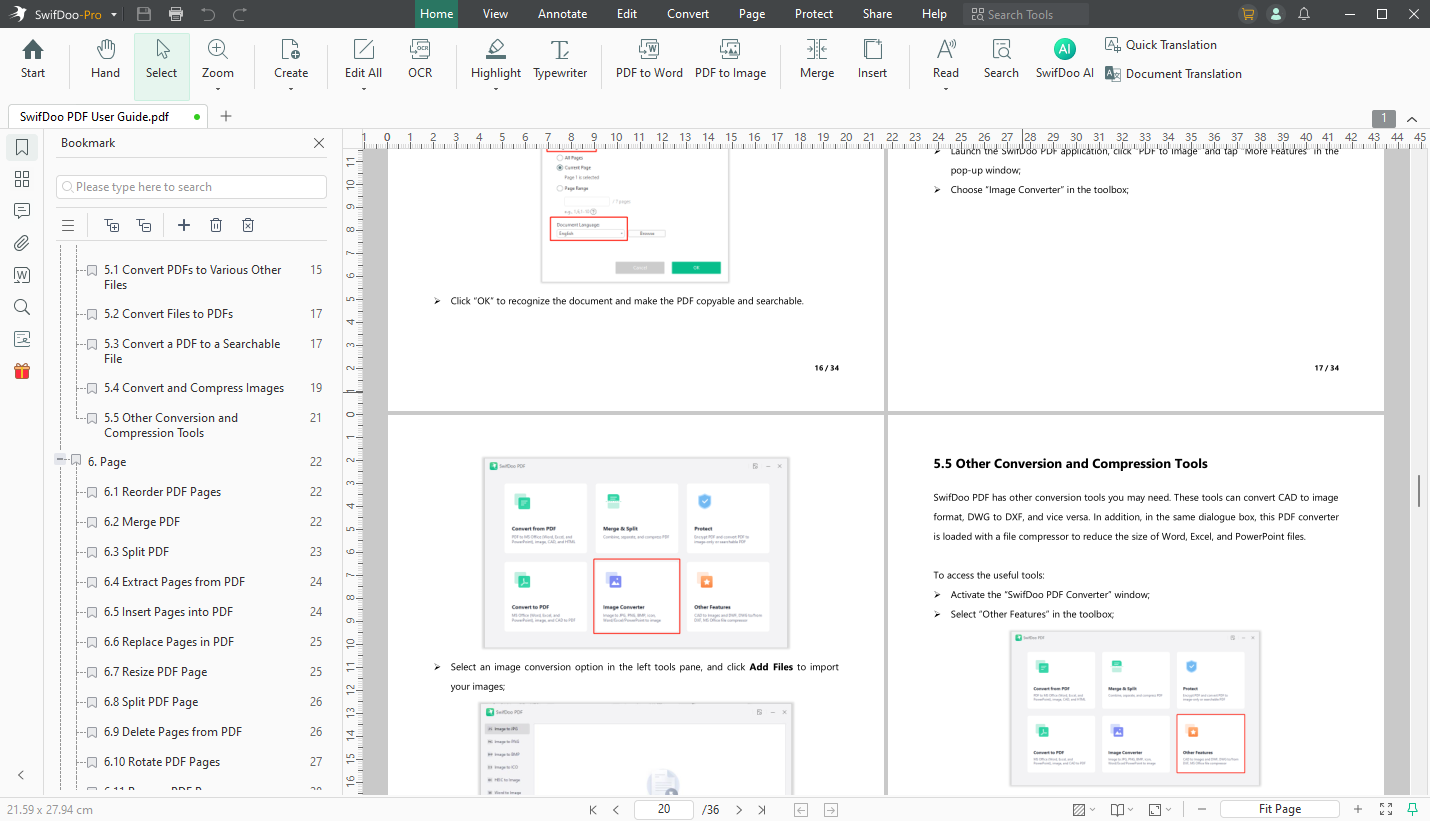 Step 3: Select the View tab and choose the tools from the ribbon to access your PDF documents and engage in seamless readability.
A Quick Wrap Up
Playing your favorite Arcade game today can help you rejoice your golden childhood and teenage memories. But if you are in for quenching your thirst for knowledge in knowing their background stories, mods, or walkthroughs, then browse the web and download the PDF file right away.
Don't shy away from using SwifDoo PDF software to access your PDF documents for enhanced readability and an organized library.