The year 2021 is coming to an end. Are you going to make an annual report for your company? Or you need to collect competitors' reports for market analysis? An annual report or year end report is a comprehensive report of a company for the previous year. It includes operating review, governance statement, financial performance, vision for future, etc.
Most corporations disclose their full version of annual reports in PDF as this format is always easy to view, share and print. From a PDF annual report, stakeholders and potential investors can clearly see what you have made and what you plan to do. That will help evaluate all the benefits and risks easily.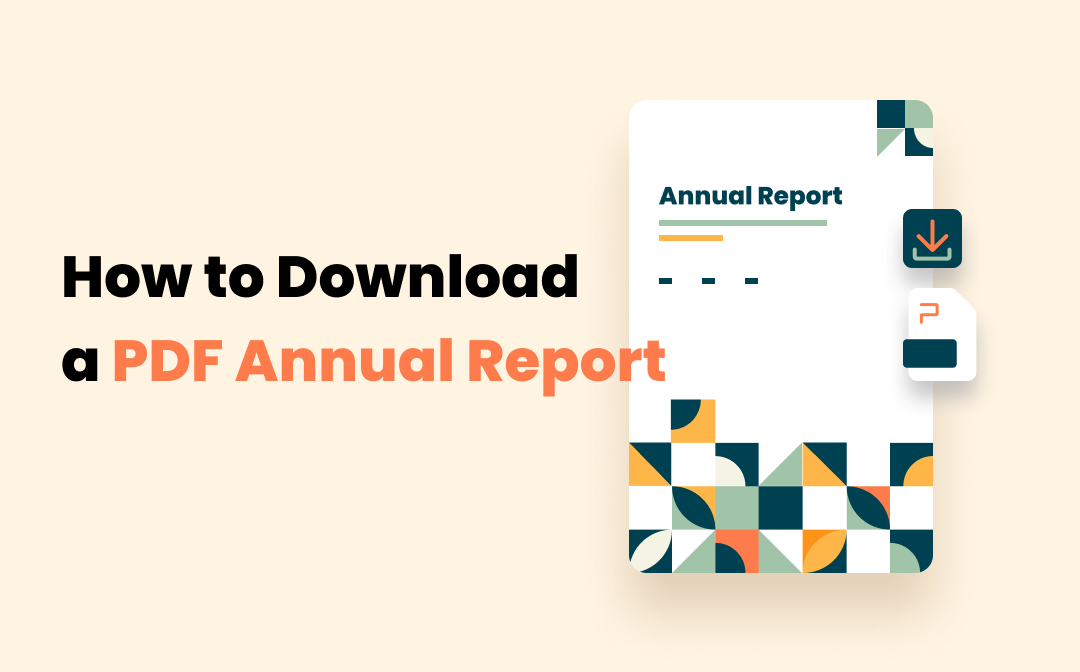 With downloaded reports, you can copy and paste tables from the PDFs to another files, and also convert them to Word documents for easy editing using SwifDoo PDF. Read this article to quickly get how to download a PDF annual report and make changes to it.
Why to Download a PDF Annual Report
When it comes to preparing a report for first time, there is a lot of work to do. If you design the file from scratch, it will take much time and is very complicated. Therefore, you may need a template to help efficiently make the report. In order to create a template, it's better to download published PDF annual reports as design samples. By simply modifying a downloaded report, you can create a standard template to fill in all your information.
Or, if you want to know what your competitors have achieved in the preceding year, it's best to download their PDF annual reports. Sometimes they may report sales by industries and regions, then you can learn market conditions from these information to better guide your business strategy.
How to Download a PDF Annual Report
For whatever reason, you want to download the reports, just follow the steps below.
Step 1: Search the company on the Internet. Enter into its official website;
Step 2: Find Investor Relations menu that's commonly seen at the top or bottom of web page. Some companies may call it Investors or other similar names. If you can not find Investors menu in some websites like Apple or Walmart shopping sites, you can scroll the page to bottom and choose About Company;
Step 3: Click Investor Relations, choose Financial Information or Annual Report. Find the PDF annual reports that you need on this page;
Step 4: Click your interested files to download and save.
Please note some unlisted companies may not make their reports public.
Tips:
1. Apart from company's official websites, you can visit stock exchange sites such as Nasdaq to export annual reports.
2. Besides, some finance sites like Yahoo Finance and MarketWatch also provide year end reports, but they may ask you to subscribe to their plans before you can access the files.
3. Except for the methods above, you can go to SEC.gov site to find "Filing" menu. Then you can search for a company filing under the "Filing".
Edit and Convert Report PDF Using SwifDoo PDF
Following the 4 steps, you have downloaded annual report PDF documents locally. When you intend to copy some forms or modify these reports for any reason, you may require a PDF editor. SwifDoo PDF is a multi-faceted PDF editor. It enables you to edit a PDF file, and convert a PDF file to a searchable and editable Word document. You can utilize SwifDoo PDF to convert your report PDF to an Excel, image or CAD file as well if you need.
For more details about how to edit a PDF, please read the following post.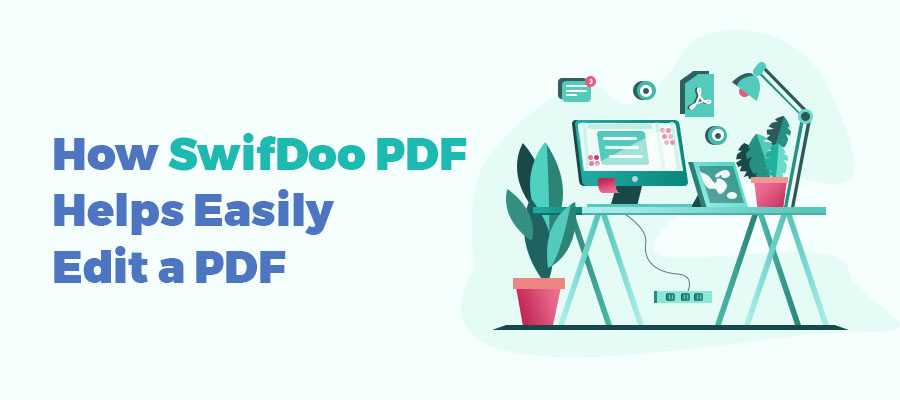 Two Methods to Easily Edit a PDF with SwifDoo PDF
To help users quickly and easily edit PDF documents is what SwifDoo PDF Editor goes for. Let's dive into how to edit a PDF file within a few clicks.
READ MORE >
By the way, when you need to make a PDF annual report, one of the key points might be adding links to the table of contents and other locations in the PDF. In this way, readers can be easily directed to a specific page by just clicking these links. SwifDoo PDF has such an ability to add links (or hyperlinks) to a PDF file. That may help deliver a better presentation in your company annual meeting.