Introduction:
Things We Hide from the Light is the second book of Lucy Score's series. She starts writing this book immediately after Things We Never Got Over and focuses on Nash and Lina's story. What's new in Knockemout? How do Nash and Lina meet each other? Let's follow Lucy Score and explore the news in this small Virginia town.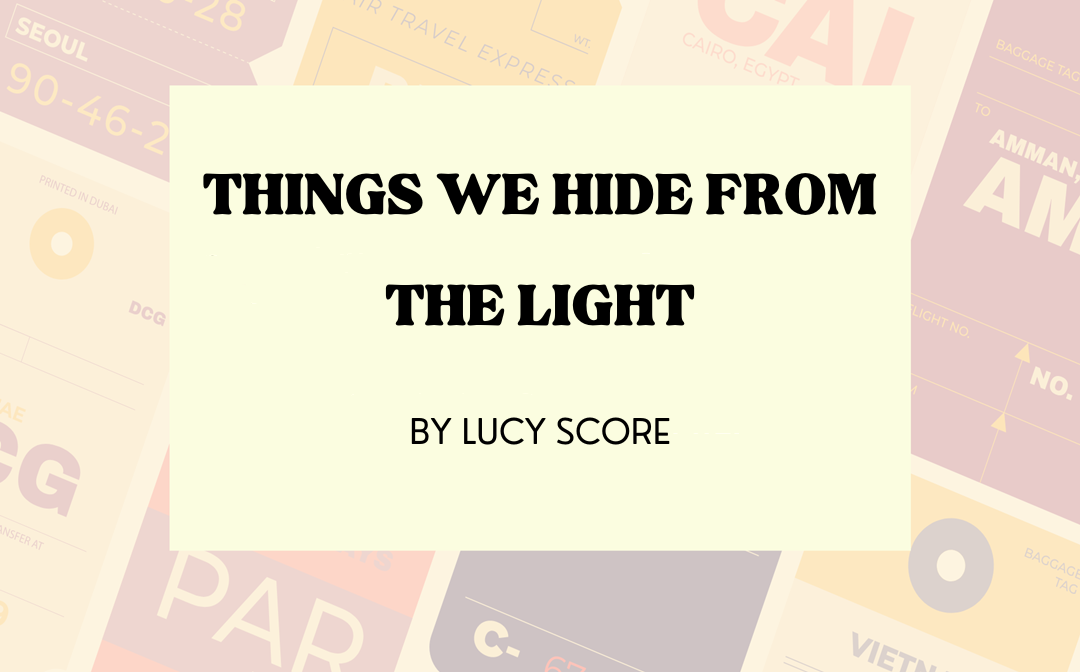 About the Author: Lucy Score
Lucy Score is an instant #1 New York Times bestselling author and #1 Amazon Kindle Store bestseller, mainly writing romantic comedies and contemporary romance, often with humor and heartwarming stories. Lucy grew up in rural Pennsylvania, making her an imaginative person. When she was five, she started to show a passion for writing, and in second grade, Lucy began writing, from essays, articles, and blogs to books. After publishing Pretend You're Mine in 2018, Lucy has been a full-time writer ever since. Her books typically feature strong characters, engaging plots, and a mix of romance and personal growth.
About the Book: Things We Hide from the Light
Things We Hide from the Light is a newly published romance novel in February 2023. And it suddenly becomes popular in the world, arising readers' interest in a very short period. This book is the second one in the Knockemout series and it continues the story in Things We Never Got Over (Knockemout, #1). Knockemout is a fictional small town in Northern Virginia. Three books in this series focus on three different couples' stories. And Things We Hide from the Light is about Nash Morgan and Lina Solavita.
Nash Morgan is a chief of police, a good brother, and a charmer always with a smile. However, by accident, Nash suffered a gunshot, which changed his life a lot. He then lived with panic and nightmares. Fortunately, things are getting easier when Lina moved to Knockemout and became a neighbor to Nash. Lina, thirty-seven, is an independent and strong who doesn't spend much time in any relationship. She works for Pritzger Insurance, with dark secrets buried in her mind.
Lina starts to change in Knockemout, what surprised her is she begins to make friends and adopt a friend group. Meanwhile, something new and profound happened between Nash and Lina. They meet each other a lot, battle their feelings for one another, and experience some emotional journeys. Nevertheless, as they grew closer, danger began to approach and try to separate them.
The plot of Things We Hide from the Light is fairly simple, making it easy to follow. However, Lucy Score has wonderfully described and defined these characters. And she perfectly captured all main characters' complexity and emotion, as well as all difficult situations.
Read Things We Hide from the Light PDF Ebook
In addition to the traditional reading modes – physical books, eBooks have changed the way we read. It's easy to download and read books anywhere at any time, without carrying heavy paper books all the time. And eBook readers such as Kindle also give you the same reading experience as a paper book.
The PDF format is one of the most popular file formats. It remains unchanged when sharing and converting and takes less space when storing information. A PDF file can also be opened on any device without requiring a dedicated PDF reader.
To read Things We Hide from the Light PDF eBook online, simply click the following Continue Reading button.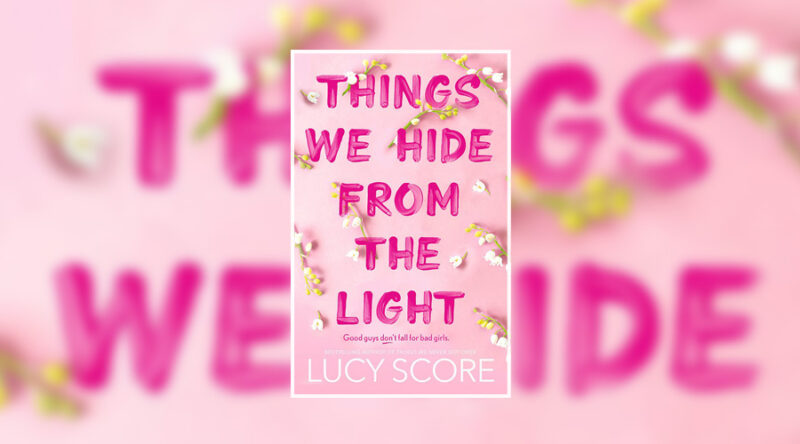 If you have ever purchased or downloaded Things We Hide from the Light from online ebook stores or any other sources, and are looking for a tool to convert the ebook formats in order to read on a selected device, you must download SwifDoo PDF to have a try.
It offers the most powerful functions for decrypting and converting any ebooks to PDF and ePub.
Or you can continue reading Things We Hide from the Light online.
Alternatively, you can also download the PDF file and open it on a special PDF reader, with which you would be able to annotate Things We Hide from the Light PDF hassle-free. Learning how to edit PDF files makes it easy to add comments or bookmarks when reading. Let us introduce you to a warmly welcomed PDF reader and editor named SwifDoo PDF. With the help of this PDF tool, you can simply do a PDF word count, translate PDF text, highlight important sentences or paragraphs, create notes, etc., all become effortless.