Introduction:
David Grann is back with its fifth book, "The Wager: A Tale of Shipwreck, Mutiny, and Murder," illustrating the shipwreck and its aftermath: experiences of survivors, court martial in England, and much more. The Wager book details a tale of nearly two hundred and eighty days after the warship was shipwrecked with a narrative voice to use vivid descriptions about life at sea made more dangerous due to lack of men from illness.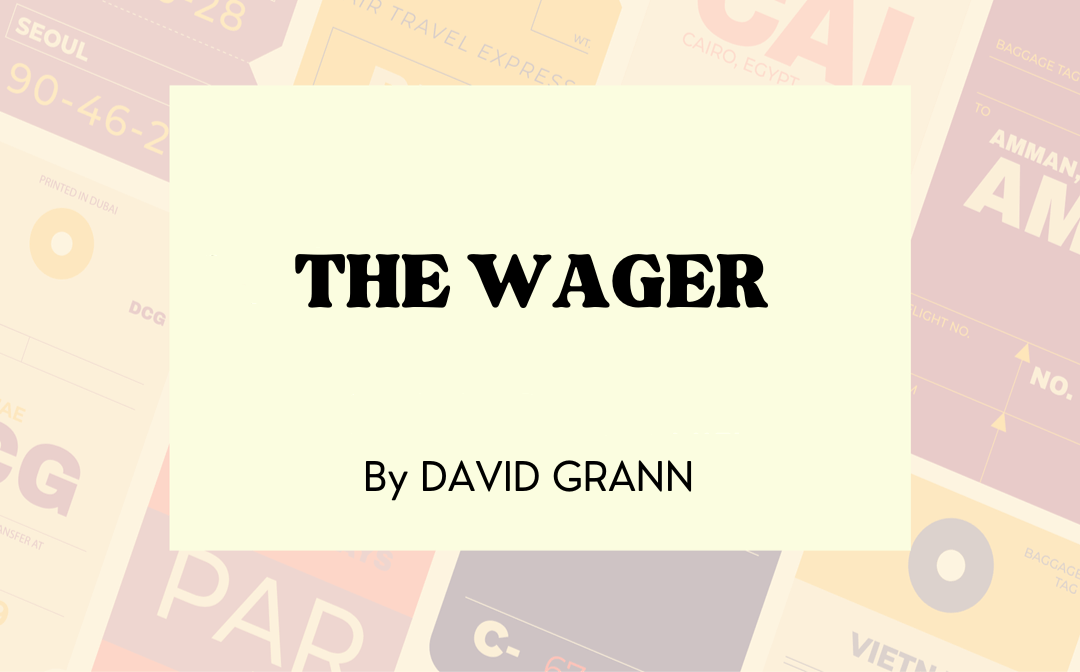 If historical mysteries and conspiracies have always triggered your interest, or you love classic seafaring tales and death-defying stories of heroic endurance, David Grann's The Wager should hit your bucket list by now. We have detailed the highlights of The Wager book with its compelling plot, review, PDF, and more. Let's get started.
The Wager Specifications
The Wager: A Tale of Shipwreck, Mutiny, and Murder is a historical narrative book authored by David Grann, an American journalist, and was published on 18 April 2023 by Doubleday. The book is a rousing story of a maritime scandal, a brisk and absorbing history that focuses on shipwrecks, the experiences of survivors, and the court martial in England. It was England's imperial war with Spain in 1741 when the British Royal Navy warship, the Wager, was pressed into service and shipwrecked in a storm off Patagonia's coast while chasing a Spanish galleon filled with treasure.
Its famous cast of seamen includes David Cheap, who became the captain of the Wager through a twist of fate, Commodore George Anson, who made Cheap his protégé, John Bulkeley, a formidable gunner, and midshipman John Byron, grandfather of the poet. During an interview, David Grann recently disclosed that The Wager book will soon be in production by the ace director Martin Scorsese in partnership with Leonardo Di Caprio.
The Wager Summary
David Grann's The Wager book is a subgenre of shipwreck literature. The Wager had left England for a secret mission in September 1740 during an imperial war with Spain. It was chasing the Spanish treasure-filled galleon known as "the prize of all the oceans when it was wrecked on a lonely island off Patagonia's coast.
But on 28 January 1742, among 81 survivors, 30 barely alive men of His Majesty's Ship (HMS) Wager made it to the shore in Brazil and had an extraordinary tale to tell. These emaciated men isolated for months, faced starvation as food supplies went low, built a flimsy craft, sailed for over a hundred days traversing nearly 3000 miles of storm-wracked seas, and were greeted as heroes.
But just six months later, another rickety and broken-down craft landed on the coast of Chile with just three castaways who had a different narration of their encounter. The 30 sailors, earlier greeted as heroes, were actually mutineers who had responded with their own countercharges of a tyrannical and barbarous David Cheap and his henchmen. Clearly, the group had fallen into anarchy while stranded on the island, with opposing parties fighting for dominion over the barren wilderness.
Soon, accusations of betrayal and murder flew, and the Admiralty convened a court martial to find the truth. The stakes were life and death, and whoever the court found guilty could hang.
The Wager Review
The Wager by David Grann is a nonfiction history book that dives into various topics, including the history of British colonialism. It covers the accounts of the 18th-century shipwreck of a British Royal Navy ship during the War of Jenkin's Ear between England and Spain.
The book is Grann's recreation of the hidden world of British warship rivals and a grand tale of human behavior at extremes. There are no spoilers as it's historical fiction, but you must read it to learn the incredible twists of the narrative.
The Wager book review is positive due to Grann's incredible narration and storytelling art. Readers find it a can't-put-it-down novel as they are swept away in the description and broad outlines of 18th-century naval battles, shipwrecks, terrible storms, deadly waves and winds, mutiny, murder, betrayal, disease, cannibalism, kidnapping, and much more.
Read The Wager PDF Free Online/Offline
We understand your aroused interest in The Wager book due to Grann's exceptional description. But guess what! Instead of running to a bookstore or waiting for your hard copy for days to arrive, you can read the novel online for free.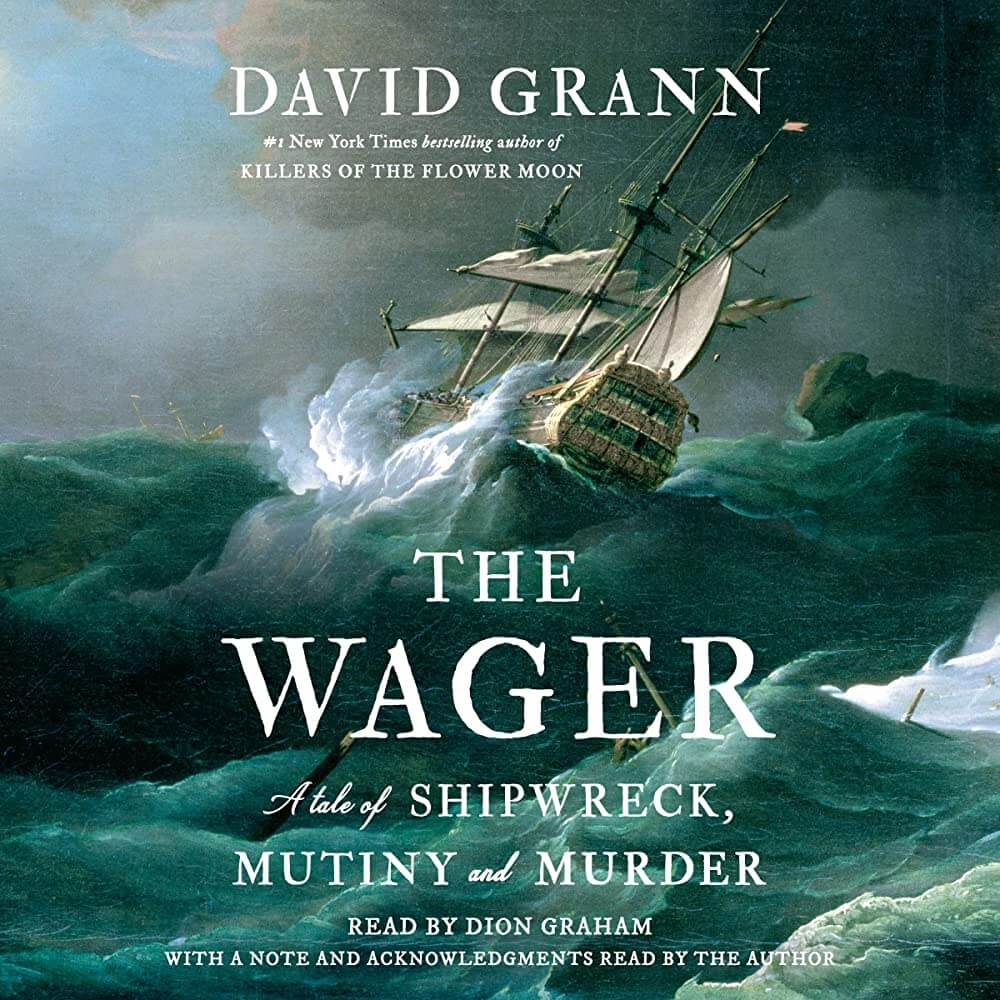 The Wager by David Grann
If you have ever purchased or downloaded The Wager by David Grann from online ebook stores or any other sources, and are looking for a tool to convert the ebook formats in order to read on a selected device, you must download SwifDoo PDF to have a try.
It offers the most powerful functions for decrypting and converting any ebooks to PDF and ePub.
Or you can continue reading The Wager PDF online.
Many sites have The Wager PDF to enable you to read online. But for better convenience, you can download and save your copy to read offline using the SwifDoo PDF. SwifDoo PDF is an incredible PDF creator, editor, and annotator that lets you open, view, and read any PDF book or document on the go. Its top-notch viewing features make it easy to catch on the plot at any time, whether commuting or traveling.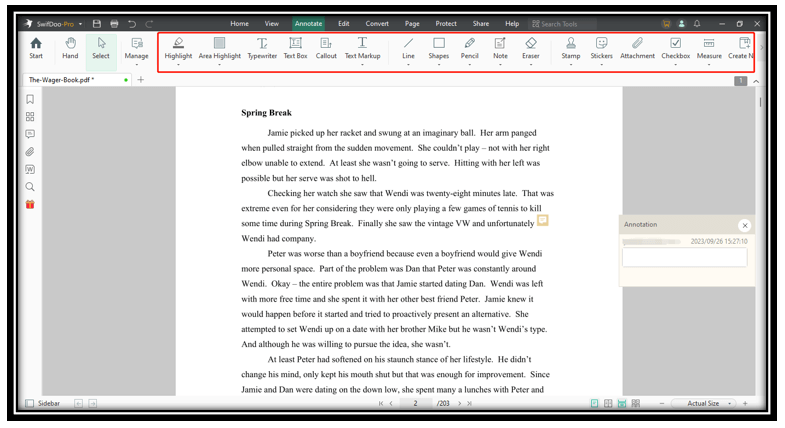 SwifDoo PDF offers various reading modes to prevent eye strain, and its read-out-loud feature is beneficial while multitasking. It provides many annotation tools to add notes to a PDF or bookmark your pages, enabling you to translate a text into any language without hassle. You can try the product yourself to get a live experience of this all-rounder PDF software.
Bottom Line
The Wager by David Grann is an unputdownable book that shows various shades of human behavior: courage, loyalty, and mutiny. Besides the tale of an 18th-century cataclysm at sea and on land, you'll see its heroes and villains, unbelievable competence, and spectacular stupidity. Grab The Wager PDF copy today and access it anytime with SwifDoo PDF.