Introduction:
Rarely do we encounter a book or series that stays with us even decades after they are published, and The Duke and I is one of them. If you are a fan of historical fiction, the The Duke and I book will surely interest you. So why not read it, especially when Netflix has adapted it into a worldwide mega-hit Regency-era British drama?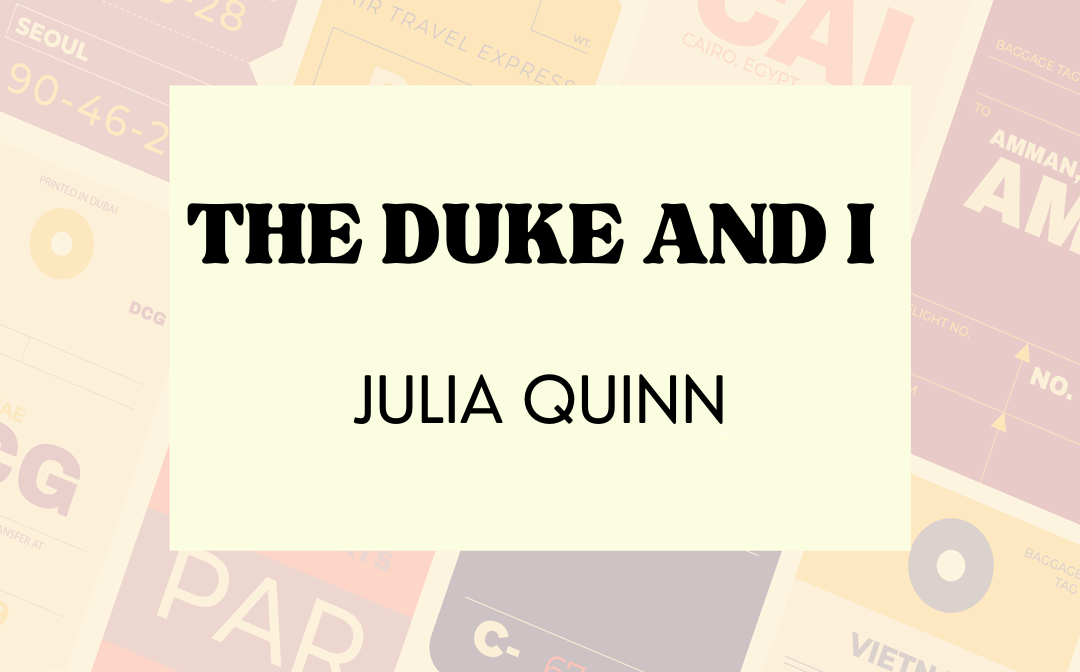 You can rush to a bookstore to find your hardcover; or, you can find the The Duke and I PDF online to read or download and access anytime offline. We are here to give you a detailed yet spoiler-free review of the book to give you a glimpse of its offerings. Stay tuned to know more.
The Duke and I: About the Book
In the Bridgerton series, The Duke and I is a Regency romance and historical fiction novel by Julia Quinn. It is the first book of the Bridgerton series, with a collection of 8 books in total. The other books in the series are:
Book #2. The Viscount Who Loved Me (2000)
Book #3. An Offer From A Gentleman (2001)
Book #4. Romancing Mister Bridgerton (2002)
Book #5. To Sir Philip, With Love (2003)
Book #6. When He Was Wicked (2004)
Book #7. It's In His Kiss (2005)
Book #8. On The Way To The Wedding (2006)
2nd Epilogue: Happily Ever After (2013)
As the The Duke and I book has adult content with an R or X rating, it is suitable for mature readers with an age rating of 18 years and up. It was first published on January 5, 2000, and has a page count of 384 pages.
The Duke and I Summary
As fascinating as the name may sound, you may think, what is the book The Duke and I about? Here's a quick, spoiler-free plot.
The Duke and I is a romance set in the Regency era revolving around kind and witty Daphne Bridgerton and the Duke of Hastings, Simon Bassett. Daphne is on her way to becoming an old spinster in her high society circles because she's not yet married, and her mother is hellbent on finding her a husband, but she doesn't fancy the few suitors she's had. Simon Bassett, a Duke and an old friend of Daphne's brother, comes to town and is instantly fawned over by all the society's mothers and their daughters.
Both Daphne and Simon are jaded with the process and devise a plan that benefits them both — to get into a faux courtship. It's a win-win for both of them, so Simon can hopefully get a breather from the moms wanting him to marry their daughters and will make Daphne more desirable to the men because the Duke is pursuing her, and she'll have more suitors to choose from. But as they know each other better, Daphne falls for Simon, but his intentions are clear. Will they be the real deal?
Read The Duke and I to know if they have a happy ending.
How to Read and Listen to The Duke and I PDF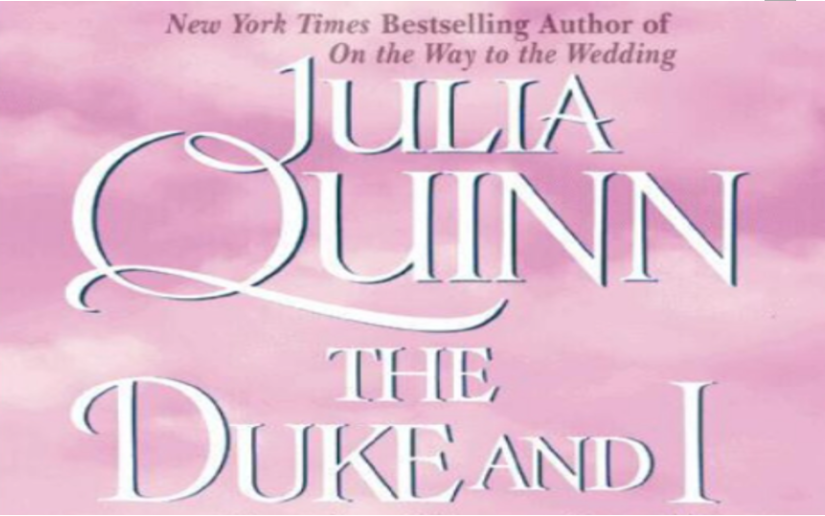 Read The Duke and I PDF with SwifDoo PDF
If you have ever purchased or downloaded The Duke and I PDF from online ebook stores or any other sources, and are looking for a tool to convert the ebook formats in order to read on a selected device, you must download SwifDoo PDF to have a try.
It offers the most powerful functions for decrypting and converting any ebooks to PDF and ePub.
Or you can read The Duke and I PDF online.
Reading a PDF book on iPhone/iPad or Windows is now easy with the SwifDoo PDF. After The Duke and I free PDF ebook download, open it in the PDF reader app to read in your most comfortable way. With the SwifDoo PDF for Android app or SwifDoo PDF app for iPhone/iPad, you can read PDF files and ebooks anytime on the go. Better than reading The Duke and I PDF online, you can dive into an immersive reading experience with the program's set of reading modes and text reflow feature. The app lets you annotate the book with various highlight and mark-up tools and explore translation, bookmark, and more tools to meet your needs.
Many sites like Books Free, PDF Seva, and z-lib.io offers PDF reading service, including The Duke and I PDF's free online reading, but you can download and listen to the PDF book with SwifDoo PDF's text-to-speech feature. Grab The Duke and I book in PDF format and get SwifDoo PDF for a soulful reading experience.
To Sum Up
The Duke and I hold the potential to involve you emotionally with a tortured, dark, and conflicted hero. However, this book is not appropriate for teenagers due to its adult and mature content. We have given you a glimpse of the plot already. If you found it intriguing enough, you can download and read The Duke and I by Julia Quinn in PDF format with the SwifDoo PDF reader anytime on your terms.
FAQs about The Duke and I
1. Is The Duke and I appropriate?
A: There are a few steamy sexual scenes with long graphic descriptions of sex and make-out sessions with nudity, seemingly meant to titillate. The series is not so clean and open door with a certain amount of sexual activity that may be inappropriate for teenagers and a good read for mature adults only.
2. Is The Duke and I the same as Bridgerton?
A: The novel is the first book of the book series - Bridgerton, which was published and released in 2020.