The Bride Test is a contemporary romance fiction novel by Helen Hoang. It portrays the story of an unlikely couple who learn that there is more than one way to love and share a life together. It is a romance with characters that express so much more than just physical attraction but also grasp the reader's heart with the tender emotions portrayed.
As The Bride test has themes of immigration, diversity, adversity, love, and some steamy/spicy mature scenes, the novel is suitable for readers 18 years and older.
Here, in this article, we will focus on The Bride Test review: plot, PDF eBook, author, etc. So, if you were looking forward to reading it, don't forget to miss our review.
contents
Helen Hoang: Author of The Bride Test
Helen Hoang is an American bestselling author of The Kiss Quotient (published in 2018) and a shy person who seldom talks. Until she does, and the worst things blurt out of her mouth. Helen read her first romance novel in eighth grade and has been addicted to love stories ever since. She has authored many books, with Heart Story being her latest release, published in January 2022.
Helen graduated from Cornell University, New York. In 2016, Helen was diagnosed with Autism Spectrum Disorder in line with what was earlier known as Asperger's Syndrome. Her journey inspired "The Kiss Quotient" book.
She left the snow for San Diego, Southern California, and at present lives with her husband, two kids, pet fish, and Belgian Malinois.
Helen Hoang's writing has a sharp, quirky, and emotional edge that resonates with every reader who has ever tried to navigate the complicated world of modern relationships. She is a master of building characters that feel relatable. She is a great storyteller with fun and invested plots.
The Bride Test Book Summary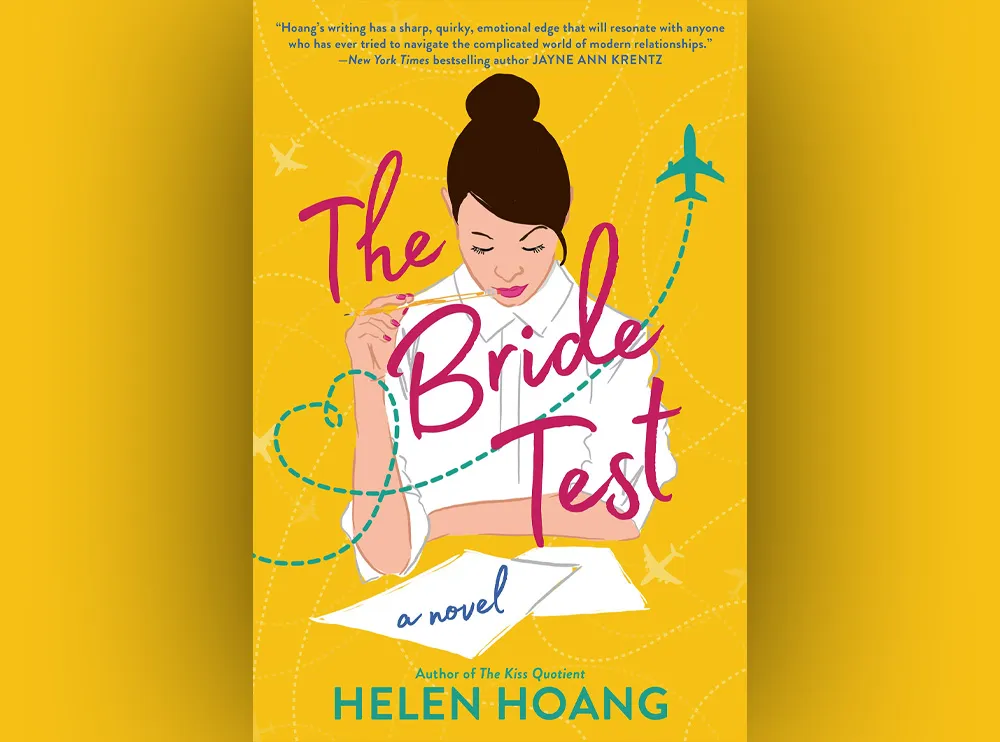 The Bride Test is about a boy with autism, Khai, who has no feelings and is convinced he is unable to love. Khai does feel irritated when people move his things. Or satisfaction when ledgers balance down to the penny. But not the intense emotions like grief and love. He thinks he is defective, but doesn't realize he processes emotions a bit differently than others and instead thinks he is void of emotions.
Khai's family knows him because of his medical condition. When he constantly avoids relationships, his mother takes the matter into her own hands and is determined to find him a suitable wife. She travels to Vietnam in search of the perfect bride and meets a mixed-race girl, Esme Tran, living in the slums of Ho Chi Minh City.
Esme is a single mom struggling to make ends meet and has always felt out of place. But when Khai's mom offers to bring Esme to the United States to meet her son and see if they are a match, Esme agrees reluctantly, determined to do this her way. Esme finds it hard to turn down the golden opportunity, as she thinks it could be the much-needed break her family needs.
However, seducing Khai doesn't go as planned. Instead, her love lessons seem to be working only on her. Esme is hopelessly smitten with a man convinced he can never return her love and affection. But with Esme in the United States, Khai understands he had been wrong all along and instead accepts that there's more than one way to love.
With time, Khai starts to connect with her. He begins to attract her physically. But as they continue to spend time together, he slowly peels himself from the layers he kept hiding from the outside world, and his walls start to crumple with the patience, smile, and friendly attitude of Esme.
Read/Annotate The Bride Test PDF Ebook
The Bride Test is refreshingly real and positively delightful. It is a stunning, superior romance with profound moments offset by spot-on humor. The novel explores a cute and lovely plot with diverse characters and autism representation.
If you want to dive into the characters' feet and get a rewarding feeling to see them grow, you must immediately immerse in the mesmerizing plot. Get The Bride Test PDF and read it at your comfort, anytime, anywhere. While the PDF format has many advantages, and even reading PDF ebooks benefits the readers.
Ebooks save you a trip to the library, and its compact size lets you store multiple ebooks on a single device. You can search in seconds and even customize how you read. Ebooks are perfect for traveling and night reading and are accessible everywhere. They are easy on the eyes with interactive elements and offer sharable content promoting environment-friendly options.
Many websites offer The Bride Test PDF for free. You can download and read the PDF format anytime with a reliable and safe PDF viewer, like SwifDoo PDF reader.
SwifDoo PDF is a top-rated PDF reader and annotator that helps readers open and view PDF files with an immersive reading experience. It is an ideal solution to read your PDF files in various modes. The program works seamlessly and flawlessly with Windows XP,7,8,8.1,10 and 11.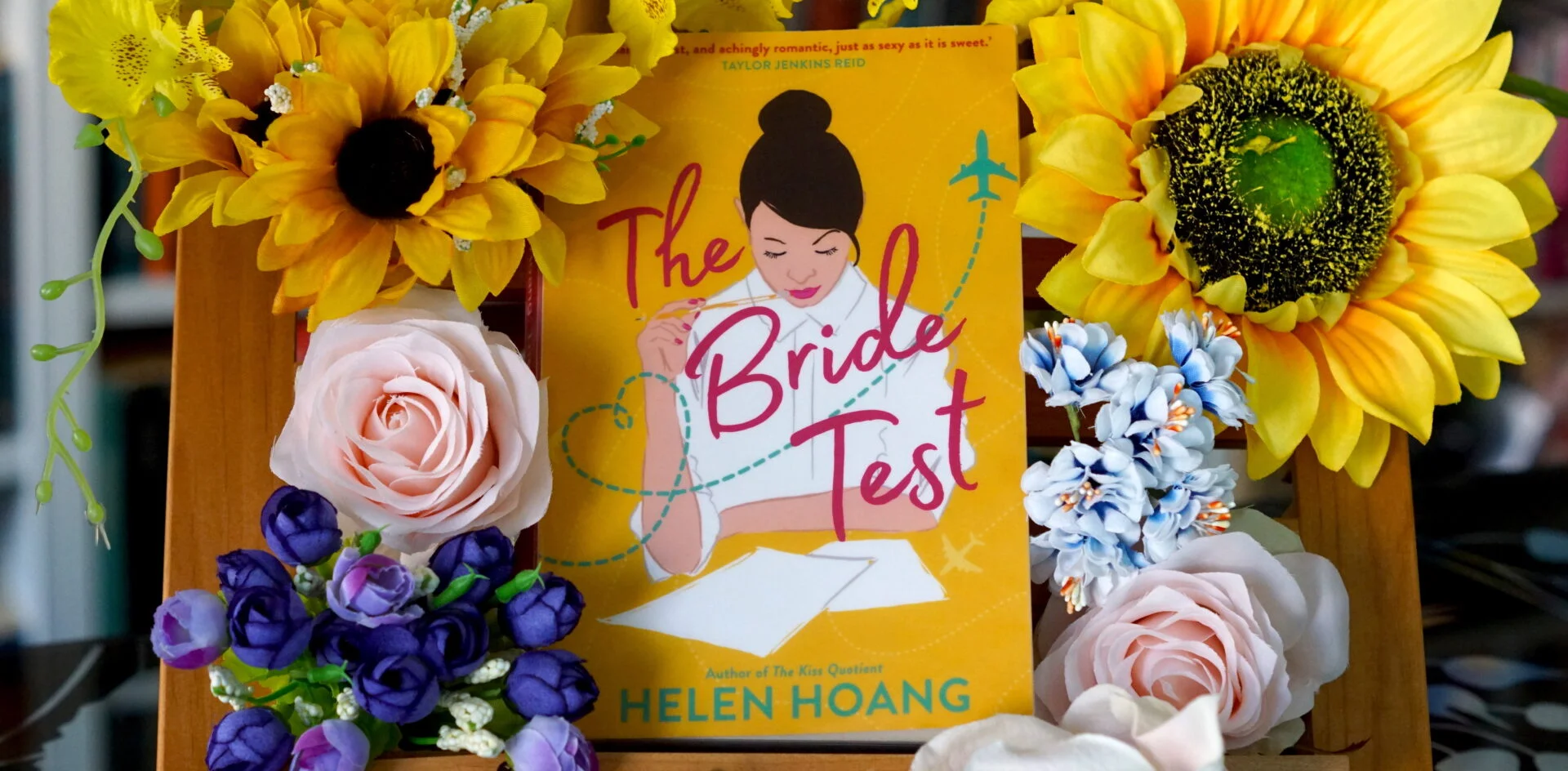 If you have ever purchased or downloaded The Bride Test from online ebook stores or any other sources, and are looking for a tool to convert the ebook formats in order to read on a selected device, you must download SwifDoo PDF to have a try.
It offers the most powerful functions for decrypting and converting any ebooks to PDF and ePub.
SwifDoo PDF has top-notch features that benefit readers in multiple ways.
Enhance PDF reading experience to give a pro-like reading experience

Helps view PDF files in various modes such as full-screen mode, presentation mode, and dark mode

Reads PDF text aloud while multitasking for increased convenience and accessibility

Translates PDF into many other languages

Helps check the count of characters, words, lines, and pages in PDF documents
Besides reading, SwifDoo PDF has many features, such as PDF translating, annotating tools, converting, compressing, merging/splitting, etc. Download and activate the SwifDoo PDF right away and read The Bride Test PDF in this software for an immersive, convenient experience.