Seldom do you find a chick-lit novel, but once you do, you wouldn't want to get rid of it. Well, one such book is Jenny Han's It's Not Summer Without You, where you might find yourself entangled in the characters' love triangle, but you wouldn't even want to get out unless you reach a conclusion.
It's Not Summer Without You book is a super cute high school novel that is one of the teen's favorites. This novel is the second installment of the Summer series and is in continuation with its prequel, The Summer I Turned Pretty.
So if you are looking forward to reading it, we have you covered with the complete book info, including the summary, review, It's Not Summer Without You PDF, ending, and much more. So stay tuned to unfurl the love triangle of one girl and two boys and their final decision. Stay with us for a quick read!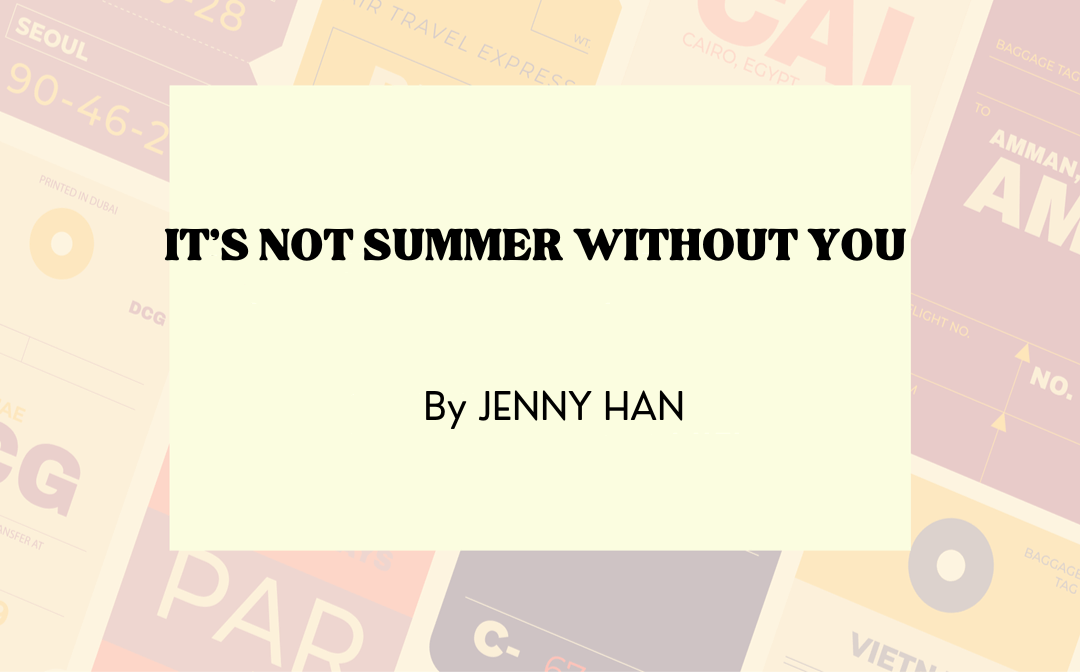 It's Not Summer Without You: Book Info
Book Name: It's Not Summer Without You
Originally Published: 27th April 2010
Publisher: Simon & Schuster Books for Young Readers
Author: Jenny Han
Original Language: English
Genres: Fiction, Bildungsroman, Young Adult Romance, Contemporary Fiction, Realistic Fiction, Chick Lit
It's Not Summer Without You: The Author
Jenny Han is renowned and the #1 New York Times best-selling author of multiple novels and series and was born in The United States. Some of her famous books include To All the Boys I've Loved Before series, which is now a Netflix movie, The Summer I Turned Pretty series, P.S. I Still Love You, Clara Lee, and the Apple Pie Dream and Shug.
Han has also co-authored the Burn for Burn trilogy with Siobhan Vivian. Han's books have been published in over thirty languages. Her It's Not Summer Without You book is now an Original Series on Prime Video. She is a former librarian who has completed her MFA (Master of Fine Arts degree) in creative writing at the New School and currently lives in Brooklyn, New York.
It's Not Summer Without You: The Summary
It's Not Summer Without You summary portrays the story of the protagonist, Belly Conklin, who discovers the repercussions after falling in love in this sequel to The Summer I Turned Pretty.
But can summer be truly summer without Cousins Beach?
Belly used to count the time until summer, until she was back at the Fisher house in Cousins Beach with the two brothers, Jeremiah and Conrad Fisher. Belly has grown up with the Fisher brothers as her mom Laurel and their mother, Susannah, were lifelong best friends. So Belly and her mother and elder brother Steven have spent all her summers at Susannah's house in Cousins Beach.
But not this year, as everything's different this time. Since Susannah got sick again and died of cancer in May, Belly feels as if the Fisher family has become distant. Conrad has stopped caring, she hasn't spoken to Jeremiah since Susannah's funeral, and everything that was once right and good has fallen apart. All this makes Belly wish that summer would never come.
Until last summer, everything was perfect. Belly has loved Conrad since childhood, and even a romantic relationship had started budding, but at Susannah's funeral, things did not set up right between them. Belly found Conrad resting his head on his ex-girlfriend Aubrey's lap in the basement despite the beach house being full of people, leaving her heartbroken. Ultimately, the two parted ways on bad terms.
But one day, Conrad's brother, Jeremiah, calls Belly, telling her that Conrad has suddenly disappeared, leaving Brown University without an explanation so that Belly can help find and mend him.
Belly soon hatches a plan to make things right again. But all this can only happen at the beach house. The three of them, viz., Belly, Jeremiah, and Conrad, together, and the way things used to be.
The trio, Belly, Jeremiah, and Conrad, find themselves at Cousins Beach, and the memories and feelings of the past come flooding back. Belly's relationship with the two young men is put to new tests as she comes to terms with her relationship with Conrad. But that's not it. Belly starts to build a romantic bond with Jeremiah.
So if this summer is truly the last summer, it should end the way it started - at Cousins Beach.
It's Not Summer Without You: The Review
Over 300 pages of It's Not Summer Without You cannot be addressed as Han's sheer brilliance of the writing. Many readers found Belly's character immature and stupid, Conrad annoying, and Jeremiah pathetic.
This book might not be as likable as its prequel, The Summer I Turned Pretty, but it somehow manages to cater to your attention. There are many highs and lows, and you may find yourself attached to all the characters once you progress with the plot.
Belly may get on your nerves at times, but overall, the fact that Han keeps her character real with flaws is what makes her unique. You may find the writing absorbing and pretty good at times, but the characters can drive you mad. All in all, even if the It's Not Summer Without You book is not super exciting, it is still cute with some adorable and charming moments that manage to hook your interest and longing to complete the trilogy for a closure.
It's Not Summer Without You: PDF Book
It's Not Summer Without You is a follow-up to The Summer I Turned Pretty and is in continuation to the same. Belly had a longtime crush, Conrad, and faces a breakup with him. The death of Conrad's mother has left a deep impact on him, shutting him down and refusing to talk to anyone, including Belly.
So as a fan of its prequel, when Jeremiah, Conrad's kind-hearted brother, reveals his secret feelings for Belly, heightened emotions surround the budding love triangle. The plot hooks the readers until the end to guess which brother gets the girl.
If you are interested in continuing with the series, It's Not Summer Without You PDF is available on the internet and is only a click away. You can browse the web to download your free copy of the book and access the intriguing plot at any time in your comfort. Or, if you haven't had the opportunity to read its prequel, you can download The Summer I Turned Pretty PDF and start your journey with Belly, Jeremiah, and Conrad today with SwifDoo PDF, the best PDF viewer.
After all, a PDF file comes in handy to open and read anywhere and will help you know if the end result is worth the heartache.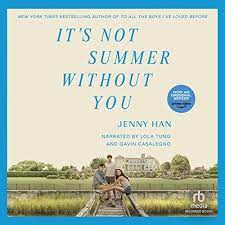 It's Not Summer Without You: A Book by Jenny Han
If you have ever purchased or downloaded It's Not Summer Without You from online ebook stores or any other sources, and are looking for a tool to convert the ebook formats in order to read on a selected device, you must download SwifDoo PDF to have a try.
It offers the most powerful functions for decrypting and converting any ebooks to PDF and ePub.
Or you can continue reading It's Not Summer Without You online.
Read Online
What Happens at the Ending of It's Not Summer Without You?
It's Not Summer Without You book is about Belly growing up and turning 16. Belly has been going to the summer house every summer of her life. But she is facing the end of her childhood this last summer, and it's hard for Belly to let go of something she has held for so long.
As a sequel to The Summer series, it explores the theme of loss and its impact on relationships. At times the book moves into the present, and the other times, flashbacks run in alternative narrations of Conrad and Jeremiah. But mostly, it shares the perspective of the characters on Susannah's death and its effect on their lives, including their relationship with Belly.
The tale of one girl, two boys, and an impossible choice leaves Conrad telling Belly in the end that he does not have any feelings for her anymore and, instead, she should hook up with Jeremiah. And ultimately, the book ends with Jeremiah bringing Belly home, with the confession that he wants to be with her, and the two hold hands after that.
The Bottom Line
It's Not Summer Without You is only a sequel to The Summer I Turned Pretty and a second installment to the trilogy of the Summer series.
So before you move on to read the third and final installment, We'll Always Have Summer, which brings the entire Cousin crew's saga to a close, don't forget to download and read It's Not Summer Without You PDF.
It's Not Summer Without You book is a more somber and emotional read than its prequel. Sometimes you may find Belly childish and annoying, but that's okay; after all, the flaws keep the character real.
So get your hands on this gloomy plot before you start with the final installment to unveil the closure of the trio.