Diary of a Wimpy Kid is a fun and humorous novel that describes the problems of a middle school kid, Greg Heffley, who is trying to fit in. Greg introduces his parents, brothers, and nerd friend Rowley in his journal.
Greg engages in numerous failed ploys to gain attention and increase his popularity, and as fate calls in, all his efforts go in vain. Feeling interested already? But there's more to this comic fiction novel.
This post will discuss the Diary of a Wimpy Kid summary, review, ebook, what it is about, and a quick overview of all the series of books in order. Be in for a joyous read ahead!
Diary of a Wimpy Kid: Book Info
Book Name: Diary of a Wimpy Kid
Originally Published: 1st April 2007
Authors: Jeff Kinney
Original Language: English
Genres: Comedy/ Young Adult Fiction/ Satirical Realistic Fiction Comedy
Diary of a Wimpy Kid: Author
Jeff Kinney is an American author and cartoonist born on 19th February 1971. He is best known for creating and illustrating the famous children's book Diary of a Wimpy Kid series. A child-oriented website, Poptropica, is also under his credits. It was in 1998 when the idea of Greg Heffley struck his mind. He discussed it with FunBrain and released his story's online version in 2004. Since then, 18 books have been added to the series, including an activity book.
The Book Review
Diary of a Wimpy Kid revolves around middle schooler Greg Heffley, a wimpy kid who aims to be popular in school. His struggles knock on his life's door when the new school year begins, and Greg finds himself in the middle school surrounded by undersized weaklings and taller and meaner kids. Greg maintains a journal that records events in a year, like his relationship with Rowley, siblings Roderick and Manny, and long-suffering parents through words and drawings.
Diary of a Wimpy Kid Series in Order (Chronological)
The Diary of a Wimpy Kid series includes 17 books until 25th October 2022. And Diary of a Wimpy Kid: Book 18 will be released on 24th October 2023, the cover of which is yet to be revealed. Until then, look at Diary of a Wimpy Kid books in order from the below table.
| | |
| --- | --- |
| Series | Published Date |
| Diary of a Wimpy Kid | 1st April 2007 |
| Diary of a Wimpy Kid: Rodrick Rules | 1st February 2008 |
| The Last Straw | 13th January 2009 |
| Dog Days | 12th October 2009 |
| The Ugly Truth | 9th November 2010 |
| Cabin Fever | 15th November 2011 |
| The Third Wheel | 13th November 2012 |
| Hard Luck | 5th November 2013 |
| The Long Haul | 4th November 2014 |
| Old School | 3rd November 2015 |
| Double Down | 1st November 2016 |
| The Getaway | 7th November 2017 |
| The Meltdown | 30th October 2018 |
| Wrecking Ball | 5th November 2019 |
| The Deep End | 27th October 2020 |
| Big Shot | 26th October 2021 |
| Diper Överlöde | 25th October 2022 |
Diary of a Wimpy Kid PDF
Diary of a Wimpy Kid is a New York Times bestseller and has won many awards and prizes. It was even adapted into a live-action feature movie with the same name in 2010 and as an animated film in 2021 on Disney+. But its popularity seems to have no end, and it was made available as an ebook and a PDF for all avid readers.
With PDF search engines like PDF Drive, you can find Diary of a Wimpy Kid PDF to read online or download for free, especially if you have a wimpy teenager. In fact, the book's online version received over 20 million views as of 2007, inspiring a hardcover in 2007.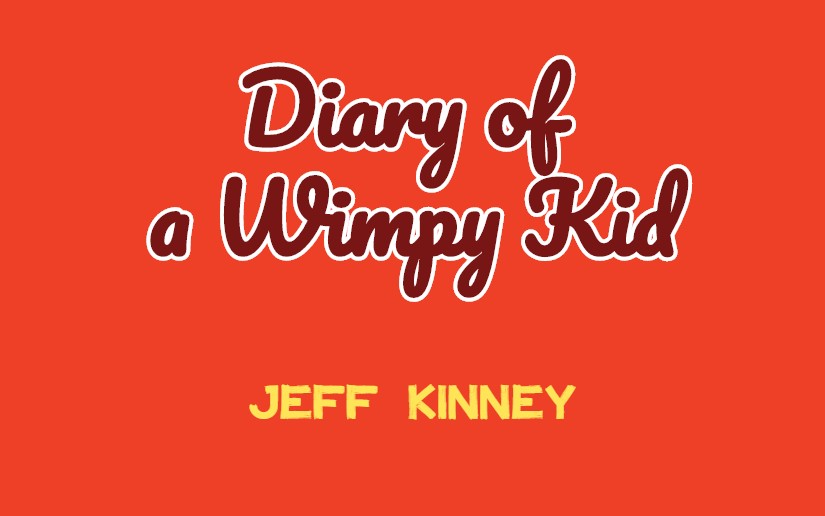 Diary of a Wimpy Kid
If you have ever purchased or downloaded Diary of a Wimpy Kid from online ebook stores or any other sources, and are looking for a tool to convert the ebook formats in order to read on a selected device, you must download SwifDoo PDF to have a try.
It offers the most powerful functions for decrypting and converting any ebooks to PDF and ePub.
Or you can continue reading Diary of a Wimpy Kid online.
Read Online
If you have had a Diary of a Wimpy Kid PDF, you can enhance the reading experience by reading with a feature-rich PDF reader. SwifDoo PDF allows you to view a PDF book in the slide show, full screen and more modes. It enables you to add bookmarks, highlights, sticky notes, lines and shapes to the PDF.
What Is Diary of a Wimpy Kid About?
Despite Greg being unconcerned with his own narcissism, laziness, and feeble body, he believes in himself that one day he will be rich and famous. He aspires to be popular to gain the respect and attention of his peers, especially girls. But alas! His plan backfires and adversely affects his relationship with his loved ones.
The Diary of a Wimpy Kid book is absolutely fun for teenagers. Though you may find it controversial at some points, its ease of words and context can be a good start to kick reading habits in children and young adults.
To Sum Up
Diary of a Wimpy Kid is an easy-to-go novel that beholds many life lessons in a very natural and simple way. It teaches you to overcome fears, dream big, and how one should take the path of least resistance. Also, it entails the importance of family and friendships - not all the members are weirdest and good friends are worth the 'Cheese touch.' Last but not least, a picture is worth a thousand words that don't need much to be discussed.
This article also recommends you to read the Diary of a Wimpy Kid PDF with SwifDoo PDF. So you can do many things you want while reading, such as drawing, highlighting or word counting.