Introduction:
Have you read Charles Dickens's David Copperfield and reimagined it? Whether you did or not, Barbara's version of a modern-day David Copperfield is out, named Demon Copperhead, and has won a Pulitzer Prize for Fiction in June 2023. The novel is based on the theme of tackling stereotypes, poverty, and drug addiction and provides a unique perspective on the foster care system and the oxy problem through the eyes of a young boy.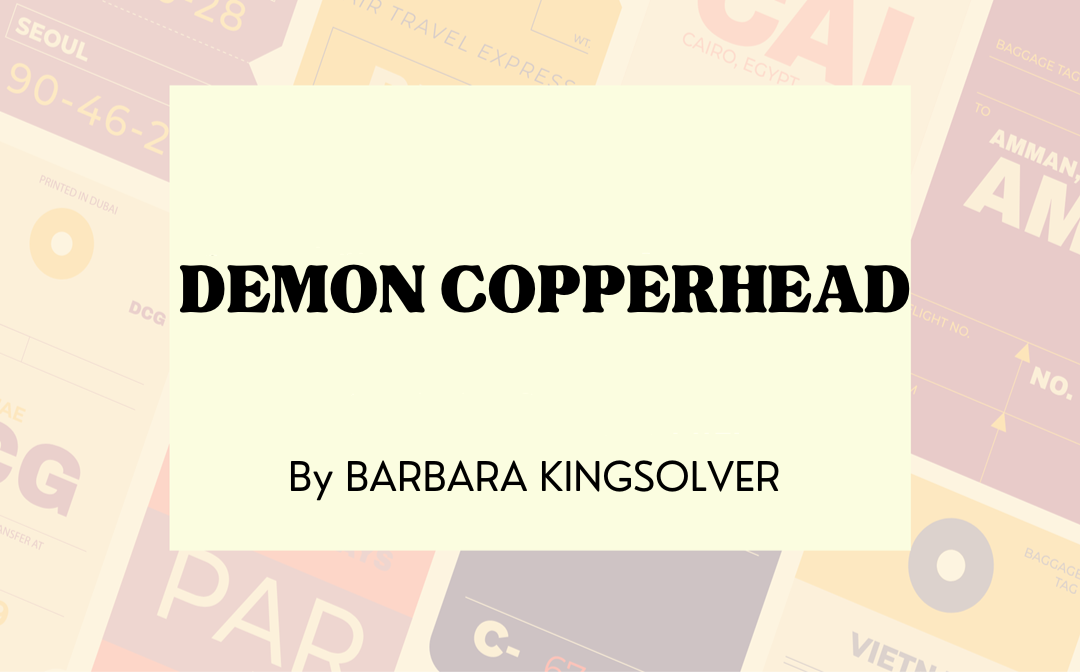 This post will cover a detailed review of Barbara Kingsolver's Demon Copperhead to delve into the insights of the book details, author, spoiler-free summary, review, and how to read a Demon Copperhead PDF/ebook. So read on to know more before you grab your copy.
Demon Copperhead Book Details
Before diving into the plot of Barbara's Demon Copperhead, you must have an overview of the highlights and book details.
Book Name: Demon Copperhead
Settings: Set in the mountains of Southern Appalachia in Virginia, U.S.
Genre: Historical fiction, Bildungsroman, Contemporary, Coming-of-Age story
Language: English
Published: Published on 18 October 2022 by Harper Collins
Number of Pages: 546 pages (Print length: 560 pages)
Age Rating: 22 years and up
Achievements: Pulitzer Prize for Fiction in 2023
Author of Demon Copperhead
Barbara Kingsolver is an American essayist, novelist, and poet raised in rural Kentucky and lived briefly in Africa in her early childhood. Barbara has been a recipient of the Pulitzer Prize twice. It was Barbara Kingsolver's new book, Demon Copperhead, that made her the first author to win the Women's Prize for Fiction twice. She previously won in 2010 for her sixth novel, The Lacuna.
Demon Copperhead by Barbara Kingsolver is a reimagining of Charles Dickens's David Copperfield, showing poverty and drug addiction.
Demon Copperhead Summary
The plot is set in the southern Appalachian mountains of Virginia. This section discusses the detailed synopsis of Demon Copperhead.
Demon Copperhead was born to a teenage single mother in a single-wide trailer who didn't have a clue or means to look after him, with no assets beyond his dead father's handsome looks, copper-colored hair, a caustic wit, and a fierce talent for survival. His father died before his birth, and his mother's addiction makes Demon spend his childhood with his neighbors, the Peggot family. She begins dating and soon marries a tough man, Stoner, destabilizing Demon's already insecure life.
Stoner derides Demon and his mother and even forbids him from seeing his best friend, Maggot, Peggot's grandson. Stoner abuses them physically and emotionally, leading Demon's mother back to alcohol and drugs. When his mother passes out, they take her to the hospital, where Stoner accuses Peggots of sexually abusing Demon, forbidding him to stay with them while his mother is in rehab.
So Demon's social worker, Miss Barks, arranges for Demon to stay on Crickson's (a widower) farm, where he takes in three other foster boys: SWap-Out, Tommy, and Fast Forward.
Working on a tobacco farm, then with a family who has him sleeping in a dog room, hungry, taking leftovers from school lunch trays, Demon endures - somehow without speaking up to his case worker for fear of what his following foster situation would be. His next one turns out to be life-altering in more ways than one.
An addicted teenage mother, an abusive stepfather, and a corrupt foster care system reeking of abuse are what Demon Copperhead endures at the young age of ten years old. Download your Demon Copperhead PDF to unfold the fate of Demon. It's never too late to read a book and dive into its plot, especially when it is a recipient of the Pulitzer Prize.
Demon Copperhead Review
Talking about the Demon Copperhead review, the book is described as a rewrite of classics, a modern-day version of David Copperfield.
Barbara Kingsolver's Demon Copperhead is a brilliant yet brutal story that is equally hilarious and heartbreaking. The storyline has a colorful cast of characters with plenty of villains and big-hearted people. Besides the main character, Demon, every side character also has been written thoughtfully. Barbara really brings across the devastation of the opioid epidemic, which nobody escapes unscathed.
This is a vivid and moving epic of a book, the storytelling, and pace exuberant, full of color and detail with dark places but with moments of real beauty and hope.
Many readers found Demon Copperfield depressing and heartbreaking to read with little respite. As with other books by Kingsolver, there is a social message here, but it's not just told with statistics of addiction and deaths, but through the moving story of a character as a little boy and then as a young man, with all of the horrors he faced in between, feeling as real as it gets.
Enjoy Demon Copperhead PDF in SwifDoo PDF
In transposing a Victorian epic novel to the contemporary American South, Barbara Kingsolver's new book enlists Dickens' anger, compassion, and his faith in the transformative powers of a good story. It speaks for a new generation of lost boys and the ones born into beautiful but cursed places they can't imagine leaving behind.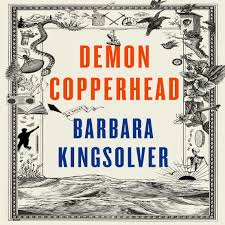 Demon Copperhead by Barbara Kingsolver
If you have ever purchased or downloaded Demon Copperhead from online ebook stores or any other sources, and are looking for a tool to convert the ebook formats in order to read on a selected device, you must download SwifDoo PDF to have a try.
It offers the most powerful functions for decrypting and converting any ebooks to PDF and ePub.
Or you can continue reading Demon Copperhead online.
Barbara Kingsolver's Demon Copperhead is a powerful story, both brilliant in its many social messages regarding foster care, child hunger, and rural struggles and breathless in its delivery— no wonder it was chosen for the Pulitzer Prize this year.
If the plot and review have aroused your interest in reading it, why not download a Demon Copperhead PDF and get started instantly? While the free PDF version is readily available across the web, SwifDoo PDF lets you access it anytime at your convenience. It includes over a dozen annotation tools like sticky notes, shapes, stamps, highlighters, and pencil tools for scribbling.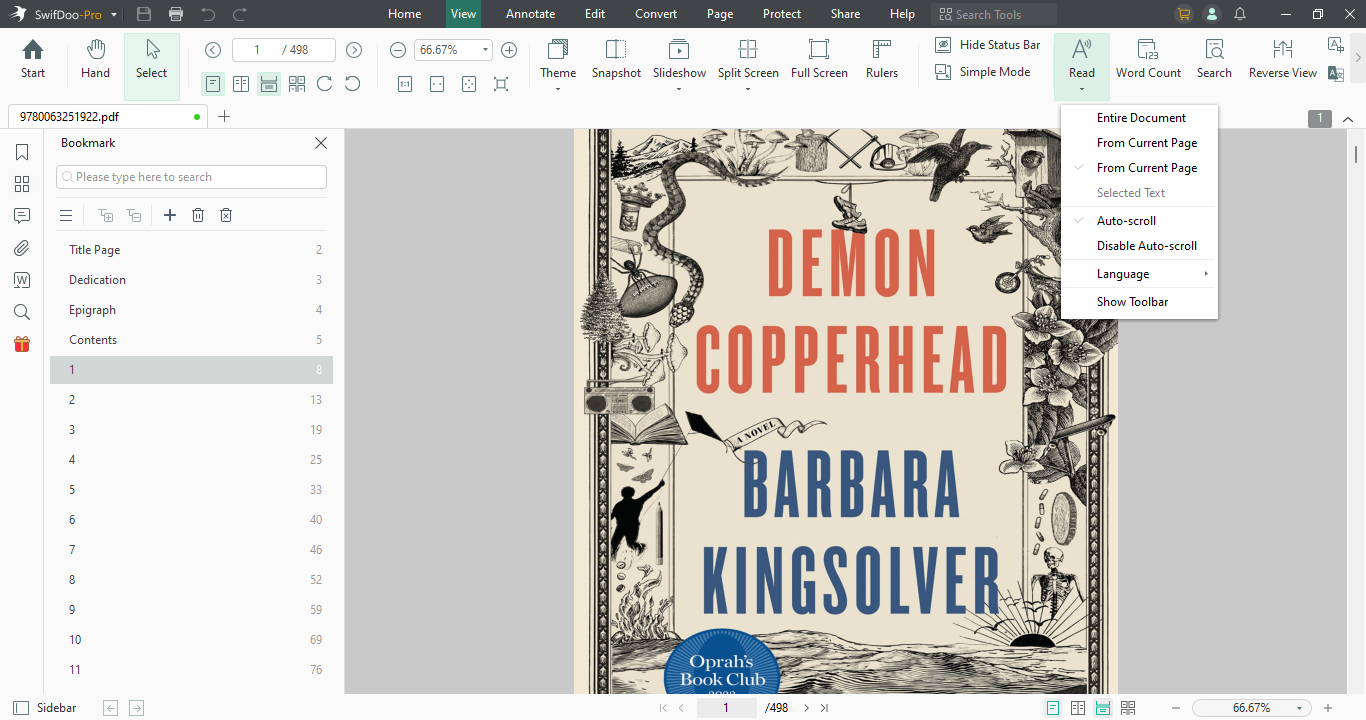 Some specific features of SwifDoo PDF are:
Enhance your PDF reading experience
Enables to customize the aspect ratio to view the PDF in the most comfortable way
Highlight and mark the text to remember and review them later
Displays the book in eye-protection mode
Converts PDF to audio, enabling the read-aloud feature to multitask
Converts PDF to EPUB and vice-versa
Besides reading the Demon Copperhead PDF with the SwifDoo PDF reader, you can even secure sensitive documents with watermarks and encryption. Merge, split, compress, create, convert, edit, and share your documents with the software.
Final Thoughts
Demon Copperhead by Barbara Kingsolver is a reimagination of David Copperfield by Charles Dickens. It is a riveting novel set in ancient America that explores family, wealth, and ambition through linked narratives contributed in different literary styles. The plot explores a complex examination of love and power in a nation where capitalism is king.
The novel has trigger warnings of sexual abuse, drugs and alcohol, death by overdose, and anti-gay slurs, with a suggested age rating of 22 years and up. If you are intrigued by the plot, feel free to download and read Demon Copperhead PDF with SwifDoo PDF.