Introduction:
When the rom-com Better Than the Movies book says, "Love is patient, love is kind, love means slowly losing your mind," you can assume what you can expect from this young adult romantic novel. Even though it's a romantic love story of teenagers, it involves various aspects of life, crises, emotional insecurities, and many other realistic shades of life.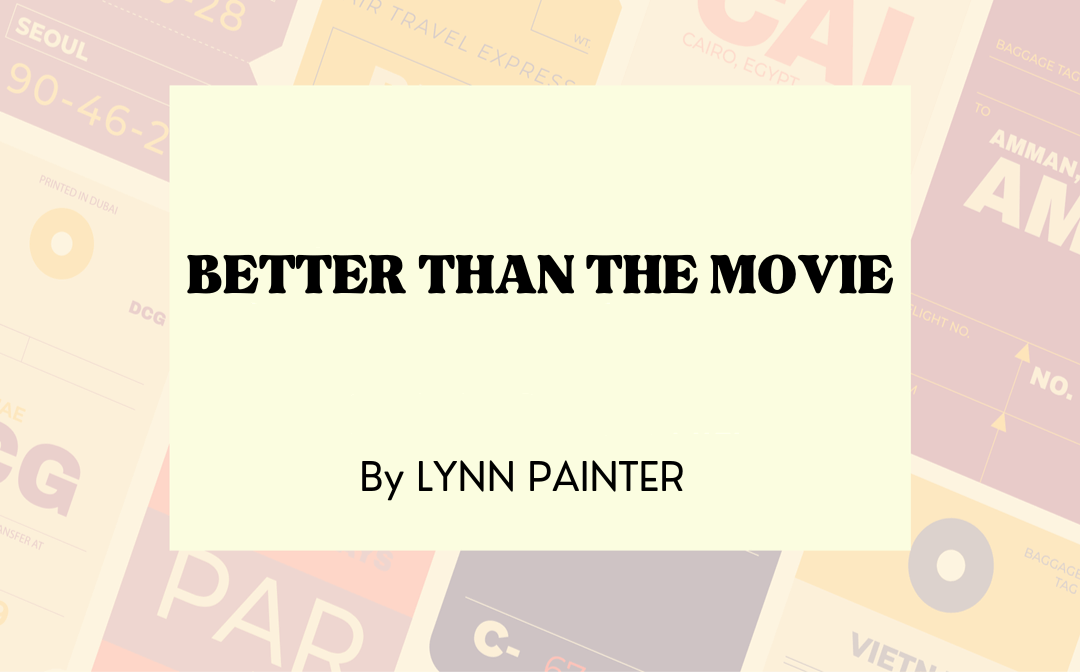 This article introduces the highlights of this book with its summary, reviews, and many other things. You can have a basic understanding of this book before reading it. If you are ready to read this book, except for the paperback version, the Better Than the Movies PDF book are available that lets you enjoy the story wherever you are. Without further ado, let's explore the book to know the details.
Better Than the Movies Book: Book Info
Title: Better Than The Movies
Author: Lynn Painter
Genre: Young adult, Romantic comedy, Fiction
Published By: Simon & Schuster Books for Young Readers, on 4th May 2021
Book Length: 368 pages
Language: English
Better Than the Movies: Author
Lynn Painter is a USA Today and New York Times best-selling author better known for her most talked about teenage and adult romantic novel, Better Than the Movies. She lives in Omaha, Nebraska, with her beloved husband and naughty kids. She is a regular community columnist in the Omaha-World-Herald. She also writes blogs for the parenting section. She enjoys her energy drink, shot-gunning cans, and watching rom-com movies in her free time.
Better Than the Movies: Summary
The story in Better Than the Movies begins with the teenage protagonist Liz Buxbaum, who had a crush on her childhood friend Michael but had a complicated equation with her neighbor Wes Bennet. Liz and her late mother were extremely passionate about romantic movies. While following her mom's legacy and advice, Liz started believing in "happily-ever-after," like romance in real life.
So, eventually, when she tried to get hooked up with Michale, and for doing this, she asked for help from Wes in return for the favor of sacrificing parking space. However, Liz starts to feel for Wes when he sees someone else during the plans and situations of getting close to Michael. So, it would be fascinating to know whether Liz would ever find her happily ever after love ending.
Better Than the Movies: Review
To review Better Than the Movies, the quote, "Sometimes we get so tied up in our idea of what we think we want that we miss out on the amazingness of what we could actually have," explains the essence of the story. While enjoying a funny yet fascinating and fresh love story, this book will make you rethink how you perceive things in your life and surroundings. Liz's conceptual belief in perfect love and her real-life feeling of falling in love were so contradictory to each other that she didn't realize what she should follow.
Liz's dilemma in love is extremely relatable and reflects real confusion in the emotions of people's preconceived notions, ideas, and thoughts. Apart from this, the author has created the characters with real actions of natural reflexes. So, despite being a fictional love story, Better Than the Movies will give you a reality check while reading.
Better Than the Movies: PDF
If you want to keep close to this book and read your favorite lines, quotes, and paragraphs whenever you get free time, carrying the Better Than the Movies PDF eBook is the smartest solution. You can share the PDF book to any device or platform with a few clicks, whether it is your phone or laptop. While enjoying online reading, you can also read it without internet support in your offline world.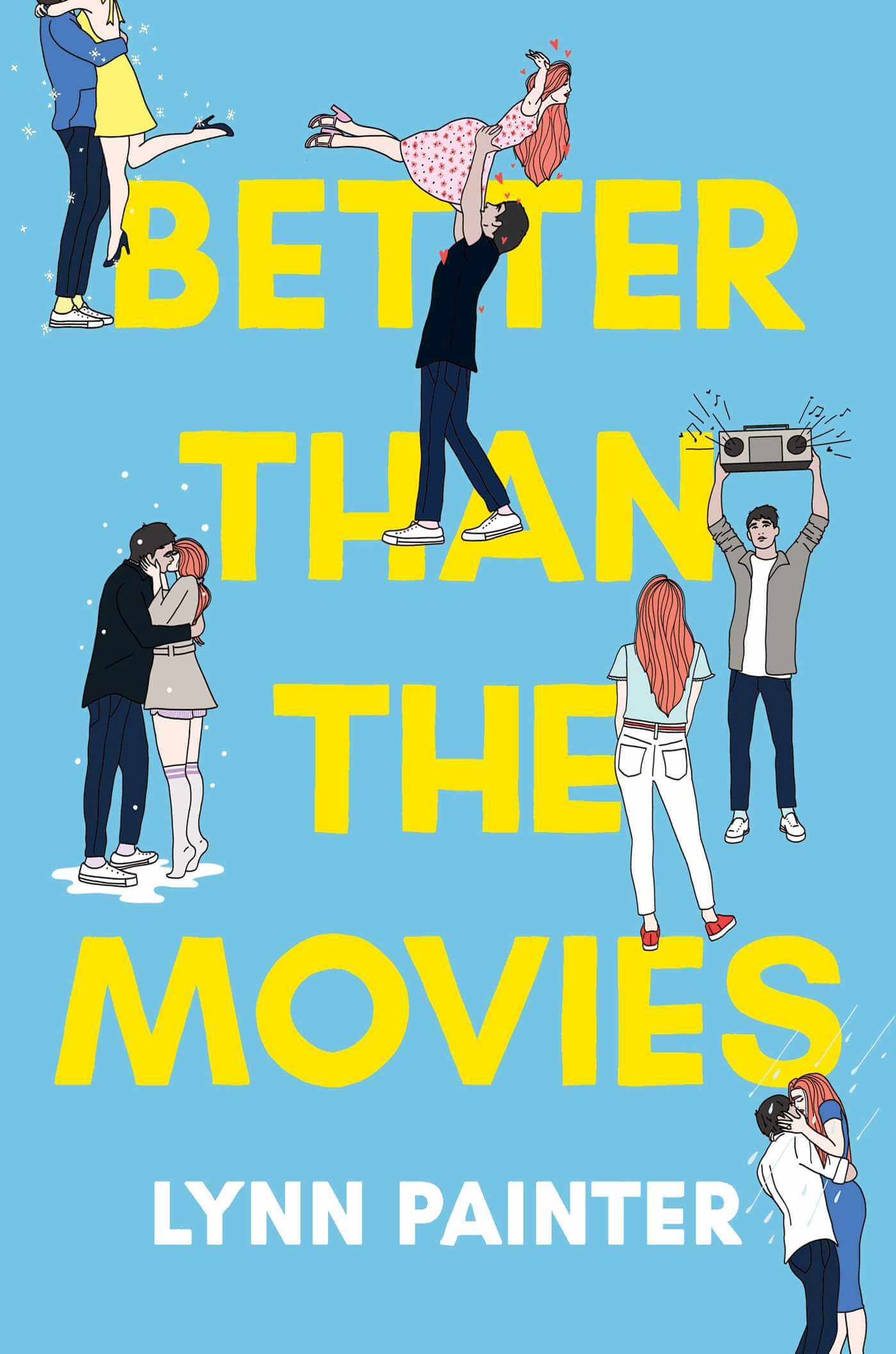 Better Than the Movies Review
If you have ever purchased or downloaded Better Than the Movies from online ebook stores or any other sources, and are looking for a tool to convert the ebook formats in order to read on a selected device, you must download SwifDoo PDF to have a try.
It offers the most powerful functions for decrypting and converting any ebooks to PDF and ePub.
Or you can continue reading Better Than the Movies online on Amazon.
If you need to write a book report for this book, you might need a practical PDF eBook reader to make annotations and notes. SwifDoo PDF is a proficient PDF reader packed with various PDF viewing and annotating tools. The software allows you to view the PDF book in multiple modes as you like, including zooming in and out, changing the page background, and splitting screen to view different sections of the same file. For annotating, highlighting, adding callouts, and performing other tasks are at your fingertips.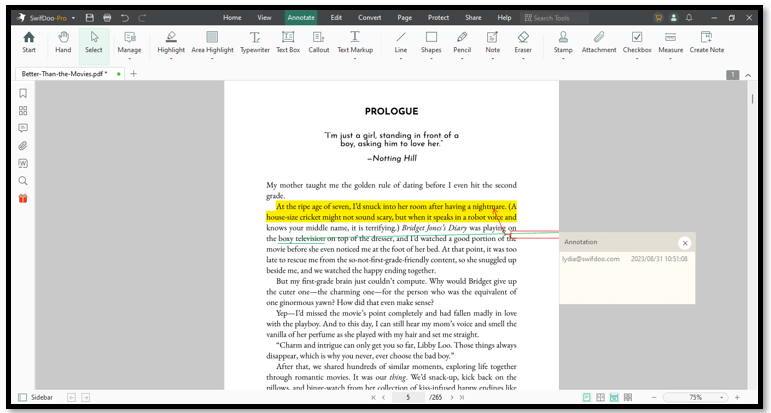 Other features you may like:
Read PDF aloud to reduce your eye strain;
Add notes on the PDF to write down your thoughts when reading the Better Than the Movies PDF book;
Translate the English text to any other languages in real-time.
Conclusion
If you want to cherish a teenage love story, Better Than the Movies book will certainly make you nostalgic while relishing your own romantic journey. You can clearly relate to the characters and their dilemma about love and emotions. So, to grab this book's real essence, you must go for repeat reading with the Better Than the Movies PDF version.