PDF portfolio is a frequently used file in people's daily life and work. Many of us need to make or update this kind of document. For people who are new to creating a PDF portfolio, you need a professional PDF tool to help you. For users who are using Adobe Acrobat, the Pro version is necessary for creating one and the subscription fee is high. Therefore, is there any method to make a portfolio for free? Yes, you come to the right place! Steps on how to create a PDF portfolio are within your reach. Just by checking the content below: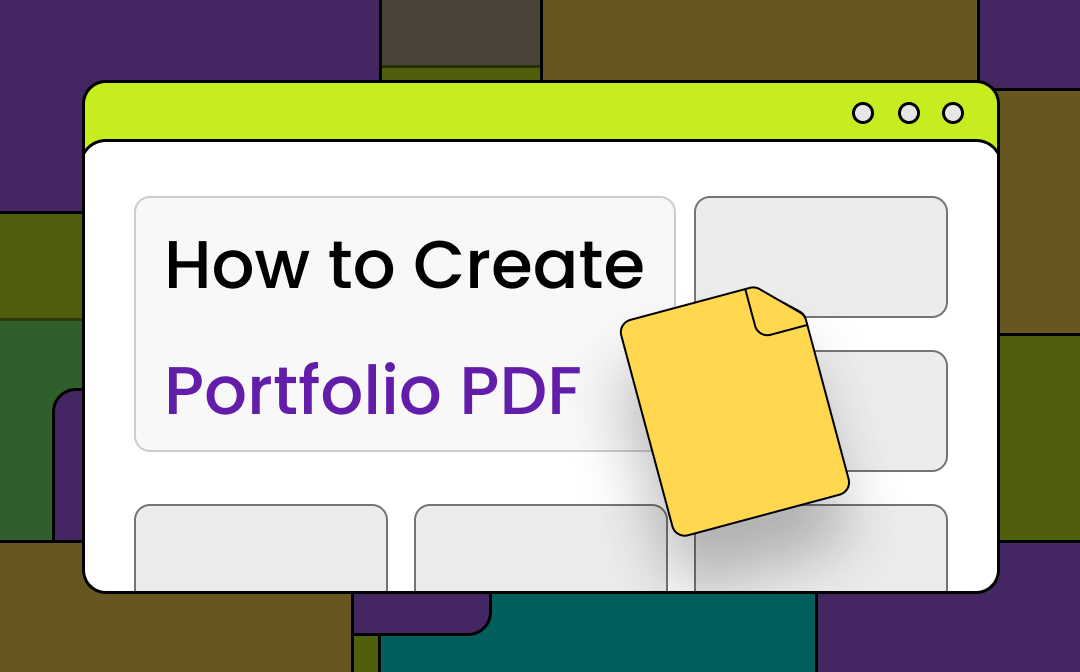 How to Create a PDF Portfolio without Acrobat?
2 Steps to create a PDF portfolio for free are listed here:
Step 1. Open your PDF with SwifDoo PDF.
Step 2. Find Annotate > Attachment and add files that you need.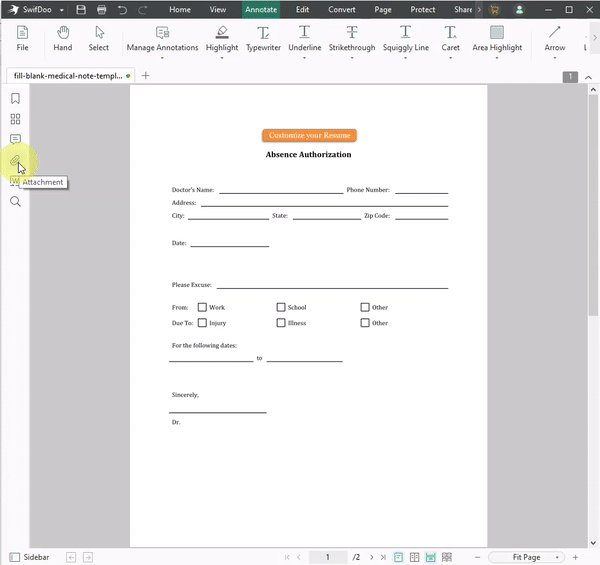 Attachment can also be found in the sidebar. It's a paper clip icon, just click it to add files to your PDF as shown in the GIF above. Another PDF, Word, Excel, PPT, video, image, etc. all can be attached to your PDF Portfolio.
In this part, a tool called SwifDoo PDF is mentioned. It's a free-to-try PDF editor and you can download it to create portfolio PDFs for free now. Or learn more about it in the content below.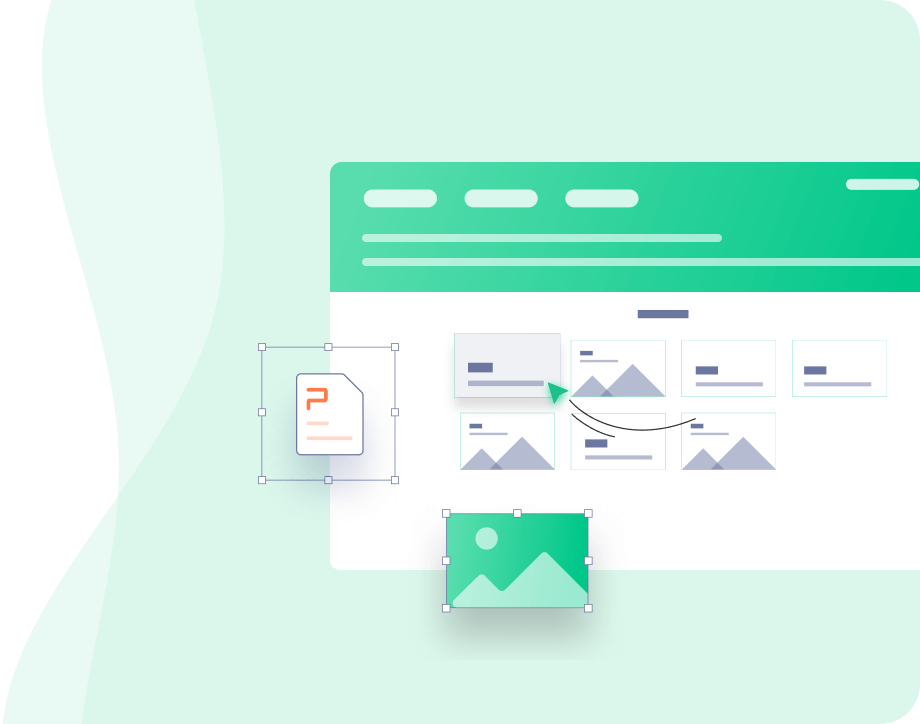 SwifDoo PDF: All-in-One PDF Software
Annotate PDFs by adding notes, bookmarks, etc.
Convert PDFs to Word, Excel, and other editable files
Edit, compress, organize, and split PDFs
Free Download
Windows 11/10/8.1/7/XP
Best for Creating Portfolio PDFs
You might ask like this: Why is it the best software for creating portfolio PDFs? 3 reasons can be listed below to show you why.
Easy to Use
You only need 2 steps to create a portfolio PDF by using SwifDoo PDF. Unlike acrobat, users don't have to categorize files and just adding all kinds of files they need to the PDF is fine. Simplicity is the key point of this tool. Descriptions could be added to the files you add for introduction. This can make your PDFs more clear and easy-to-read.
Free to Try
SwifDoo offers you a no-login service. Download, create and export, that's all you need to do. No subscribe first but try first. A long free trial would give you enough time to experience its outstanding services.
Fast to Complete
You will use less than 5 minutes to create a portfolio PDF by this tool. Files that need to be added to your PDF can be uploaded instantly, no matter what kind of large files they are. Exporting is also blazing-fast and effortless, just find Save as by clicking the SwifDoo PDF logo.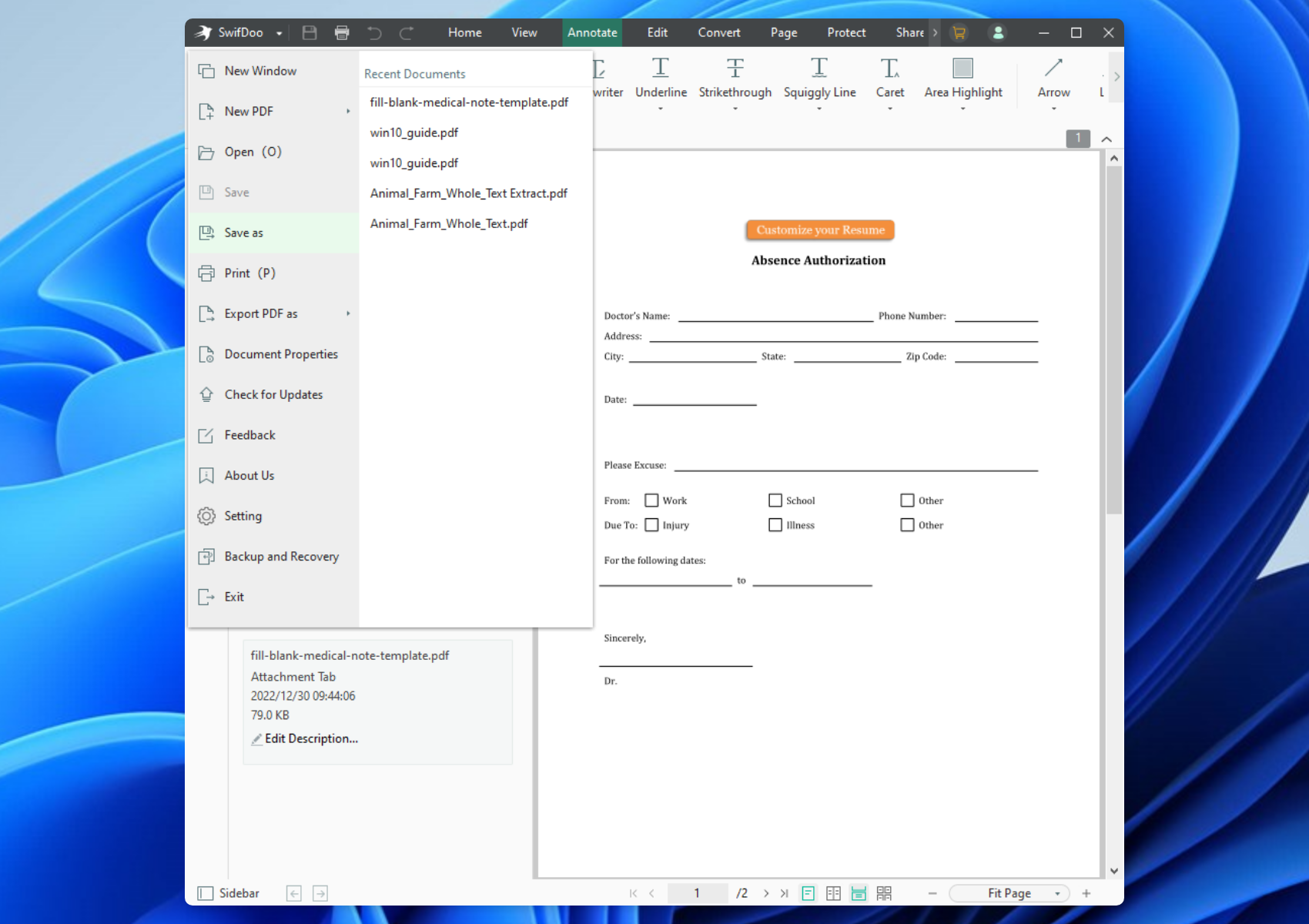 Best for Editing PDFs
SwifDoo PDF has a comprehensive editing toolbar including features like changing the font and text in the original PDF, inserting texts, adding links, white-outs, etc. All your needs for PDF editing can be found in this software.
Best for Converting PDFs
Users who need to frequently convert PDFs would fall in love with SwifDoo PDF. Multiple supported documents to convert can meet up with most of your needs. Fast and convenient conversion could save you lots of time. Detailed conversion supported by this tool can be seen below.
PDFs can be converted to documents listed in the table and vice versa.
MS Office files
Word
PPT
Excel
Images
JPG
PNG
TIF
BMP
Other
TXT
CAD
HTML
EPUB
PDF/A
XPS
Markdown
Benefits of Creating PDF Portfolio for Free
Using SwifDoo PDF to create PDF portfolios can bring you many benefits and some of them are listed below:
Replace Adobe Acrobat
Since SwifDoo PDF is free to try, you don't have to use Adobe Acrobat Pro and pay for its subscription to create PDF portfolios. You can create PDF portfolios for free by using SwifDoo PDF.
Integrate Multiple Files into One
Creating a PDF portfolio can save you lots of energy when you need to integrate multiple files into one for sharing or organizing. You don't have to compress all the files and receivers don't have to decompress them. They can easily check all the files by just opening one PDF!
The Bottom Line
That's all the content about how to create a PDF portfolio for free. Introduction and steps to create it are all mentioned above, you can create yours by SwifDoo PDF for free now! Easy steps to follow and multiple benefits to enjoy, just download for free to experience its powerful PDF editing.