Introduction:
Language translation has become commonplace nowadays. When you are traveling in another country or receive an email written in a strange language, you often need a translator. There are times you want an English to Turkish translator, especially when you are from Turkey. But what is the best software or website to translate English to Turkish? This post picked the 6 best options for you, some of which can translate documents. Read on to learn them.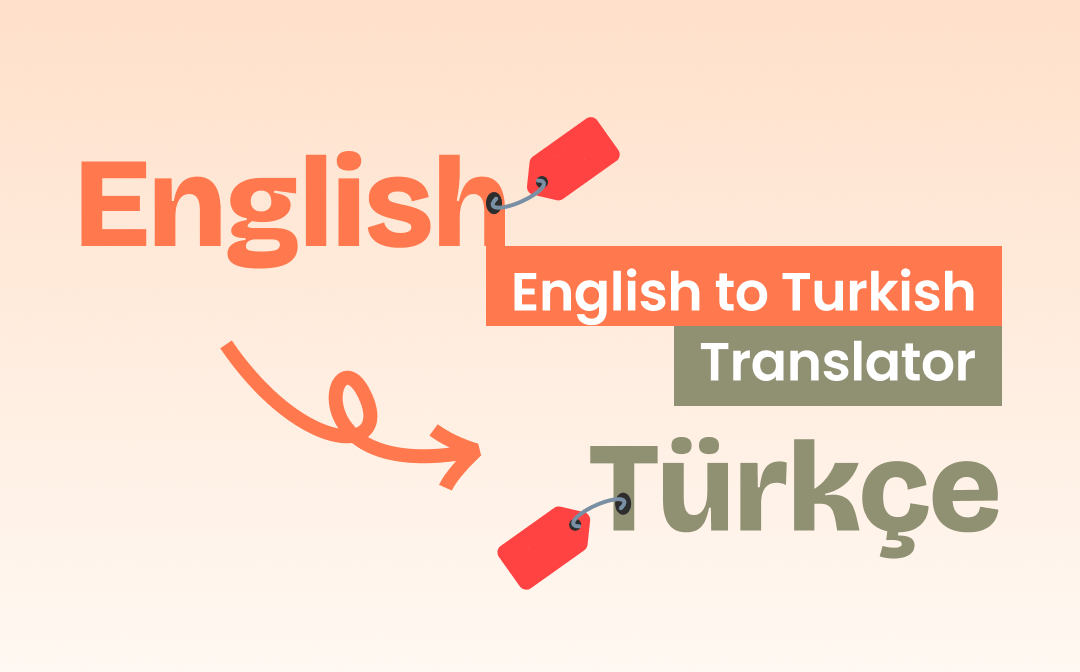 6 Best English to Turkish Translators You Can Use
When it comes to translation, you can translate text, PDFs, audio or even images. The following English to Turkish translators will meet nearly any of your possible needs. The desktop SwifDoo PDF application, online tools and a mobile translator are introduced.
#1. SwifDoo PDF
SwifDoo PDF is one of the best PDF editors for Windows that can translate English to Turkish for PDFs. The PCWorld recommended software is small and fast, allowing you to translate selected text like words, phrases, sentences and paragraphs. The English to Turkish translator does a good job of translating an entire PDF document with reliable results at a higher speed. If needed, you can copy the translation and paste it into the place where the original text is located.

SwifDoo PDF not only lets you perform the best English to Turkish translation on PDFs but also helps edit a PDF without a hassle. The English to Turkish translator enables you to count words in a PDF for free, which is useful for human translators to determine their workload.
Features:
Translate English to Turkish, Turkish to English, and 100 languages.
Add, delete or format text in a PDF.
Convert and save PDF as Word, and other formats to simplify your scanned document translation.
Read aloud PDFs.
Download SwifDoo PDF English to Turkish translator to ease your PDF translation work now.
#2. DeepL
DeepL is a dedicated language translator that works with text, Word, PowerPoint, and PDF files. It also has a tool to perfect your writing by fixing grammar and punctuation mistakes. Initially developed for European language translation, it now supports 30+ languages. The English to Turkish translator provides instant and accurate results and a limited free service. To do English to Turkish translation on sentences or phrases, choose the "Translate text" option on the website.

Up to 1,500 characters can be translated for free. No registration required. If you sign up for an account with the translator, the maximum number of characters will be 5000. The English to Turkish translator offers a paid subscription for more characters and features. For a translation from English to Turkish for a PDF, the PDF size should not exceed 5MB.
#3. Bing Microsoft Translator
Translating English to Turkish for free can be achieved by Bing Microsoft Translator. The translator comes with a web app and mobile apps for Android and iOS. This English to Turkish translator generates more grammatically correct translation copy compared to many other services. It allows you to speak to translate your voice or audio. You can also translate between English and over 100 other languages using it.

The translator enables you to translate 1000 characters from English to Turkish online for free. The downside is that some translated words in long paragraphs may need to be improved. The English to Turkish translator has a simple interface and is easy to use.
#4. Reverso
Reverso is an online text and document like PDF translator that can translate English to Turkish. It's currently capable of 26 languages translating, including French, Spanish, Russian, etc. Free users are allowed to process 2000 characters at most or subscribe to the premium version to translate longer text. The English to Turkish translator is based on AI neural machine translation and contextual dictionaries. The good part is it has rephrasing and spell-checking tools.

While conducting the best English to Turkish translation online for free with Reverso, the original text will be automatically revised to give you a quality translation. If you wish to listen to the text and the pronunciation to learn the language, the English to Turkish translator also comes in handy.
#5. Translatiz
With Translatiz, it's no longer a difficult task to translate words, sentences, and paragraphs to Turkish. Powered by Google API, the translator allows 144 languages translation. It doesn't have limitations on how many times you can translate but only 1000 characters can be pasted per conversion. The best English to Turkish translator shows you a list of the most common Turkish phrases in English for you to remember if necessary.

To gain the best possible translation, make sure that the source text you enter into the English to Turkish online translator and converter is grammatically correct.
#6. iTranslate
If you prefer an English to Turkish translator to install on your phone, iTranslate is one of the best choices. The app available for iPhone and Android specializes in enabling travelers, businesses and any people to translate text or whole websites in over 100 languages. When a translation is completed, you are able to get the translation read out loud to you so you can hear how the native speakers pronounce it.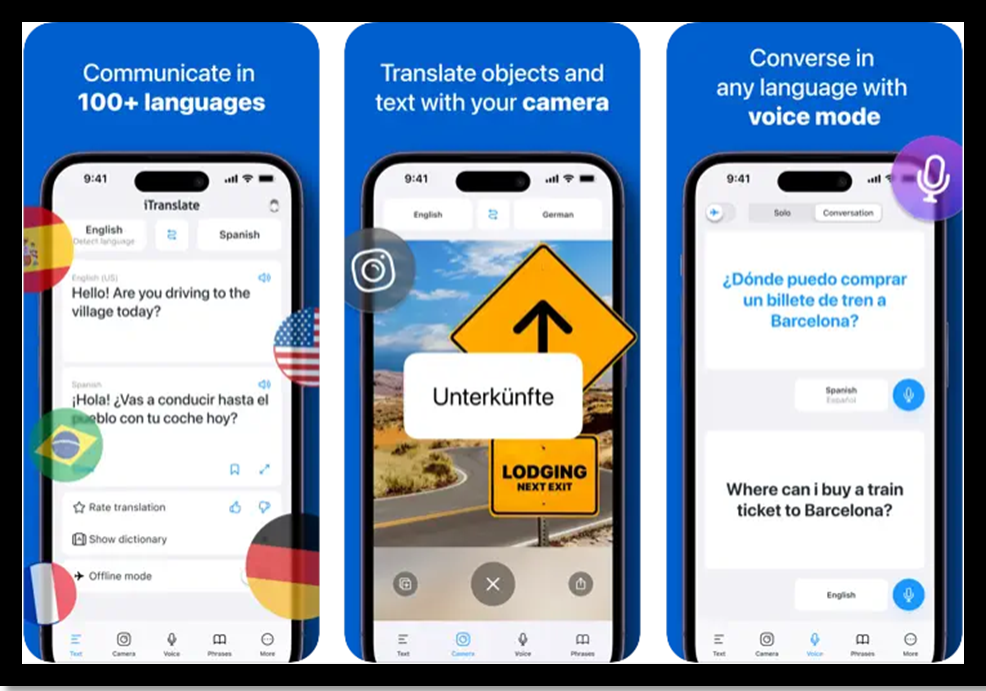 This English to Turkish translator has an offline mode that allows you to translate text without an internet connection. The offline translation feature supports 38 languages now. You can translate a picture using your phone's camera in the software. The English to Turkish translation app also allows you to speak to translate what you're saying into your desired language.
To Sum Up
Choosing a great English to Turkish translator from the big market may take you lots of time and energy because you have to test again and again. With the 6 best translation services in this post, you can find your favorite one in a shorter time. The online translators from English to Turkish are convenient to access for free but have limits. You should switch them to accomplish your multiple tasks.
In case you need to get the English to Turkish translation on PDFs job done, SwifDoo PDF translator is worth a try.