Introduction:
If you work with designers, you may have received an Adobe Illustrator file, which is great for logos and icons. But this file type needs specific software to open it. To view the content, an alternative way is to
convert AI to PDF
. In this post by
SwifDoo PDF
, we will introduce the three best AI to PDF converters to help you do that with ease.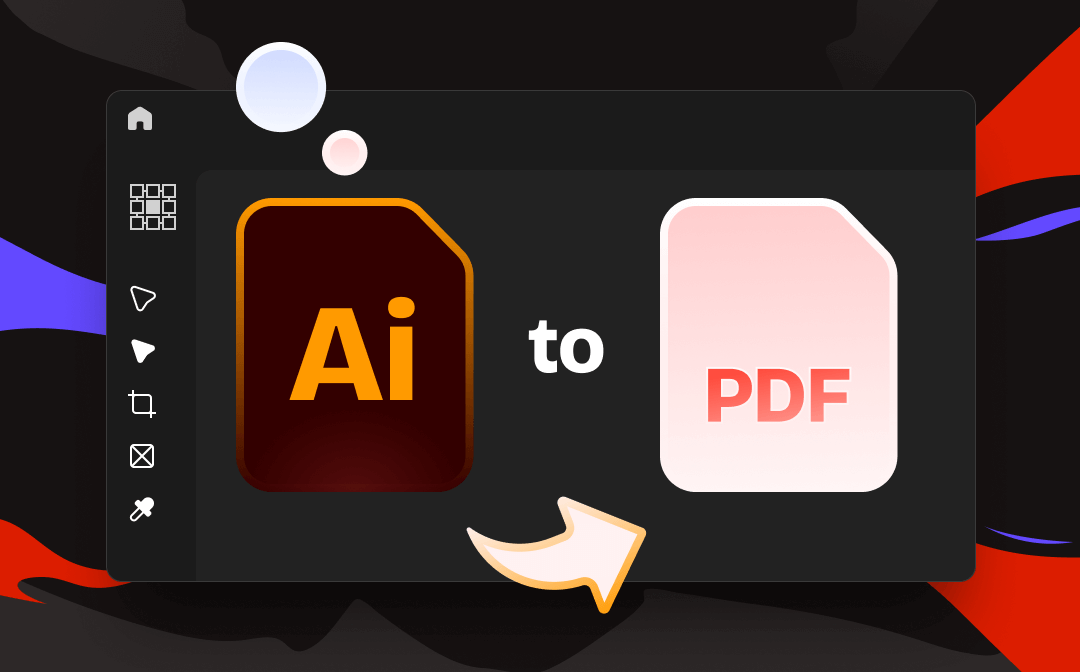 Why Should You Convert AI to PDF
An AI file is a vector graphic that is frequently used in the graphic design industry and printing. For the following reasons, you may need to convert AI to PDF.
Accessibility: Though AI is an excellent file format for graphic designing, it requires a specific application to view and edit. If you want to work seamlessly with others, you'd better convert your AI file to PDF, which is more compatible.
Reduce File Size: Compared with other file types, a PDF file is relatively smaller while maintaining the same quality. After you convert AI to PDF, the overall file size will be reduced without losing quality.
Convert AI to PDF with Illustrator
As the dedicated software to create and edit AI files, Adobe Illustrator is the most straightforward way to convert AI to PDF. In this program, you can directly save or export Illustrator files as PDFs.
Step 1: Open an AI file in Illustrator, tap File > Save As;
Step 2: Select Adobe PDF (pdf) from the Format drop-down options and hit Save;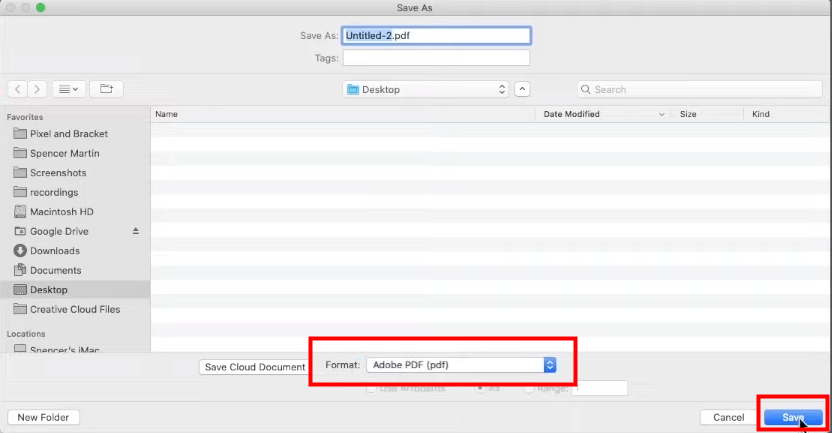 Step 3: Change the Save Adobe PDF settings if needed and click Save PDF.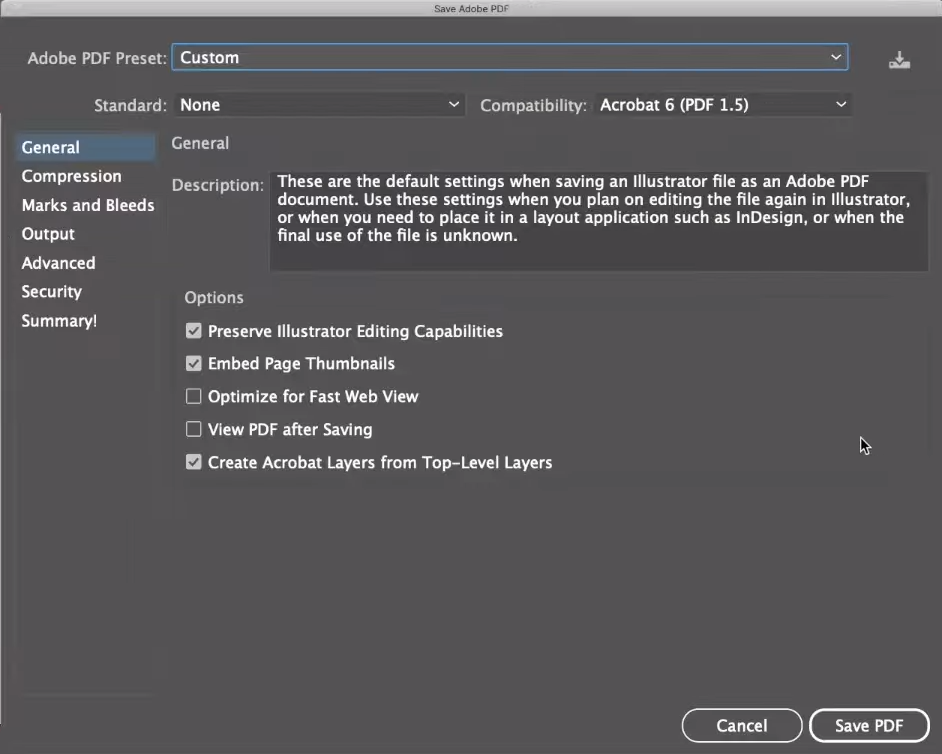 You can also choose "Save a Copy" in step 1 to convert AI to PDF. In this way, you will retain the original Illustrator file while creating a PDF copy.
Now let's see how to export AI as PDF in this software.
Step 1: From the File menu, hover over Export, and select Export for Screens;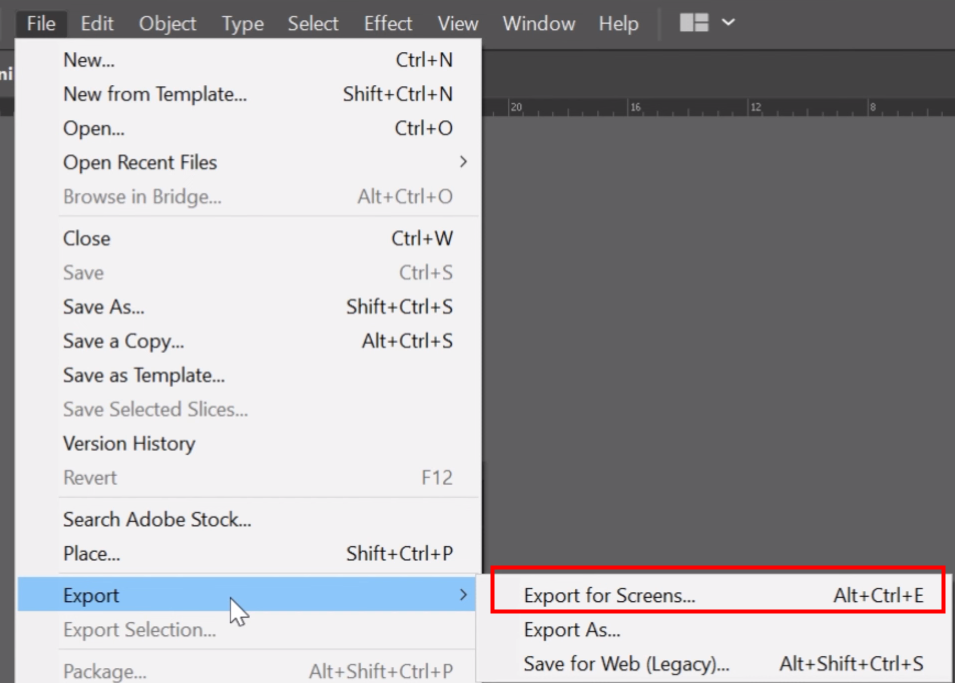 Step 2: Select the artboards you want to export and choose PDF in the Format dropdown menu;
Step 3: Click Export Artboard to convert AI to PDF.
The PDF file option is not available in "Export As". You can only find it in "Export for Screens".
Convert AI to PDF using Cloudconvert
CloudConvert is an online file converter that supports you to make conversions between nearly all audio, video, document, ebook, archive, and image formats. For instance, convert image to PDF, MP4 to audio and more. You can use it to convert AI to PDF effortlessly.
Step 1: Navigate to the Cloudconvert website, and use the Select File button to upload your AI file;

Step 2: Choose PDF from the drop-down list and hit Convert;

Step 3: Click Download to save the converted file.
While using this tool to convert AI to PDF, the files uploaded should be smaller than 5GB. Files larger than that limit can be uploaded via URLs or the API. The free version only enables you to make no more than 25 conversions per day.
Convert AI to PDF with Convertio
Convertio is a powerful browser-based converter that works for all platforms. It lets you make conversions between more than 300 file formats. Let me walk you through how to convert AI to PDF with this online tool.
Step 1: Head to the Convertio website and upload your AI file from your computer or a cloud service;

Step 2: Select PDF as the output file format and hit Convert;

Step 3: Click Download to save the converted PDF document.

This AI to PDF converter lets you batch-convert several AI files to PDF in one go. The conversion takes place in the cloud and won't consume any storage space on your device.
Overview of the 3 AI to PDF Converters
From the table below, you will have a general idea of the three methods to convert AI to PDF.
| | | | | |
| --- | --- | --- | --- | --- |
| Converter | Platform | Free | Batch Convert | Limitations |
| Illustrator | Mac/Window | | | It is a paid application |
| Cloud Convert | Web | √ | √ | Only free for up to 25 conversions per day |
| Convertio | Web | √ | √ | 100 MB maximum file size |
Best PDF Converter: SwifDoo PDF
In addition to converting AI to PDF, you may often need to handle other PDF conversion tasks like image to PDF. In this scenario, it's suggested to install SwifDoo PDF, one of the best PDF converters.
This software supports conversion between PDF and 10+ common office file types, perfectly meeting your work needs. Besides, it is also an excellent PDF editor, compressor, merger, and splitter with which you can handle all kinds of PDF tasks in a breeze.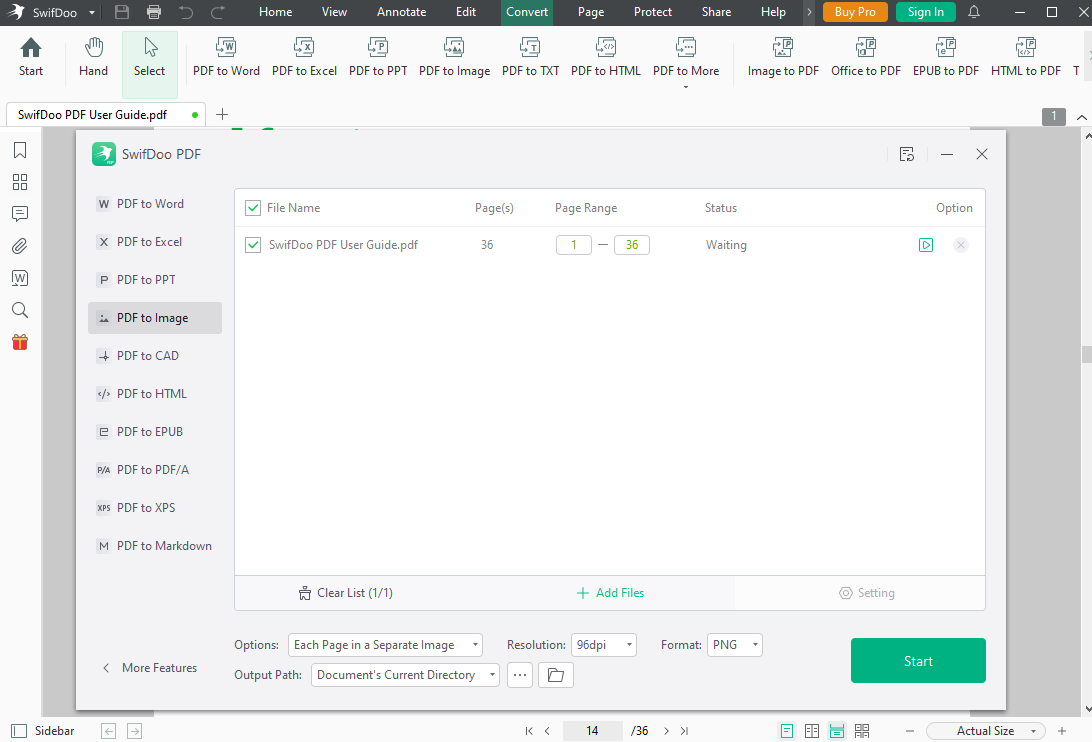 Final Words
You can convert AI to PDF quickly with the three converters we recommend above. There is no doubt that the simplest way is to save or export your Illustrator file as PDF via its generating program. If you do not have this software installed on your computer, online converters like CloudConvert and Convertio will be handy tools.