An ODF file, short for Open Document Format file, is a file format used for storing and exchanging documents. It is an international standard for office documents maintained by the Organization for the Advancement of Structured Information Standards (OASIS). The ODF file format is designed to be open, vendor-neutral, and platform-independent.
ODF files can contain various types of documents, including text documents, spreadsheets, presentations, graphics, and more. These files are typically created and edited using software applications that support the ODF format, such as LibreOffice, Apache OpenOffice, and Calligra Suite.
One of the advantages of the ODF format is its compatibility across different software applications and operating systems. ODF files can be opened, edited, and saved by multiple software programs, ensuring interoperability and reducing the risk of data loss or formatting issues when sharing documents between different platforms.
contents
How to Create an ODF File
Creating an ODF file is quite simple and straightforward. There are multiple office suites that sets ODF as the default file format, with which you may create ODF files without breaking a sweat, such as Apache OpenOffice and LibreOffice. Apache OpenOffice and LibreOffice are two open-source office suite that are compatible with all operating systems, and they are free to use.
Take Apache OpenOffice as an example, we'll show you how to create an ODF file with ease.
Install Apache OpenOffice and launch it: If you haven't already, download and install Apache OpenOffice from the official website. Ensure that you choose the version compatible with your operating system. After installing, make sure to launch it on your device.
Choose Document Type: Apache OpenOffice provides various document types, such as Writer (for text documents), Calc (for spreadsheets), Impress (for presentations), and more. Select Formula to create ODF files.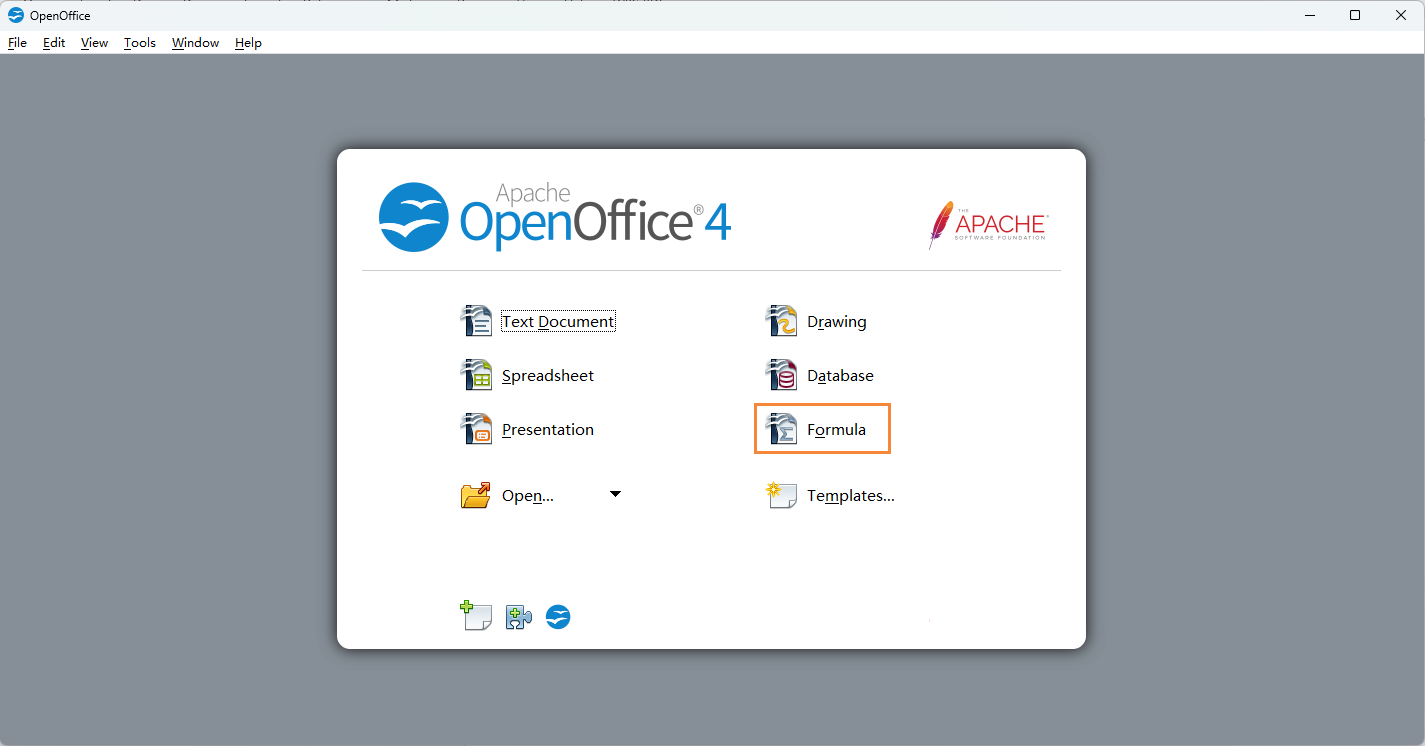 Create and Edit the Document: After selecting Formula, a new document window will open, providing you with a workspace to create and edit your content. Use the available tools and features in Apache OpenOffice to add text, formatting, and other elements to your document.
Save the File: Once you have finished creating your document, click the File > Save button to save your document as an ODF file. Apache OpenOffice will create the file in the specified location on your computer. Or you may select a destination folder to keep the ODF file.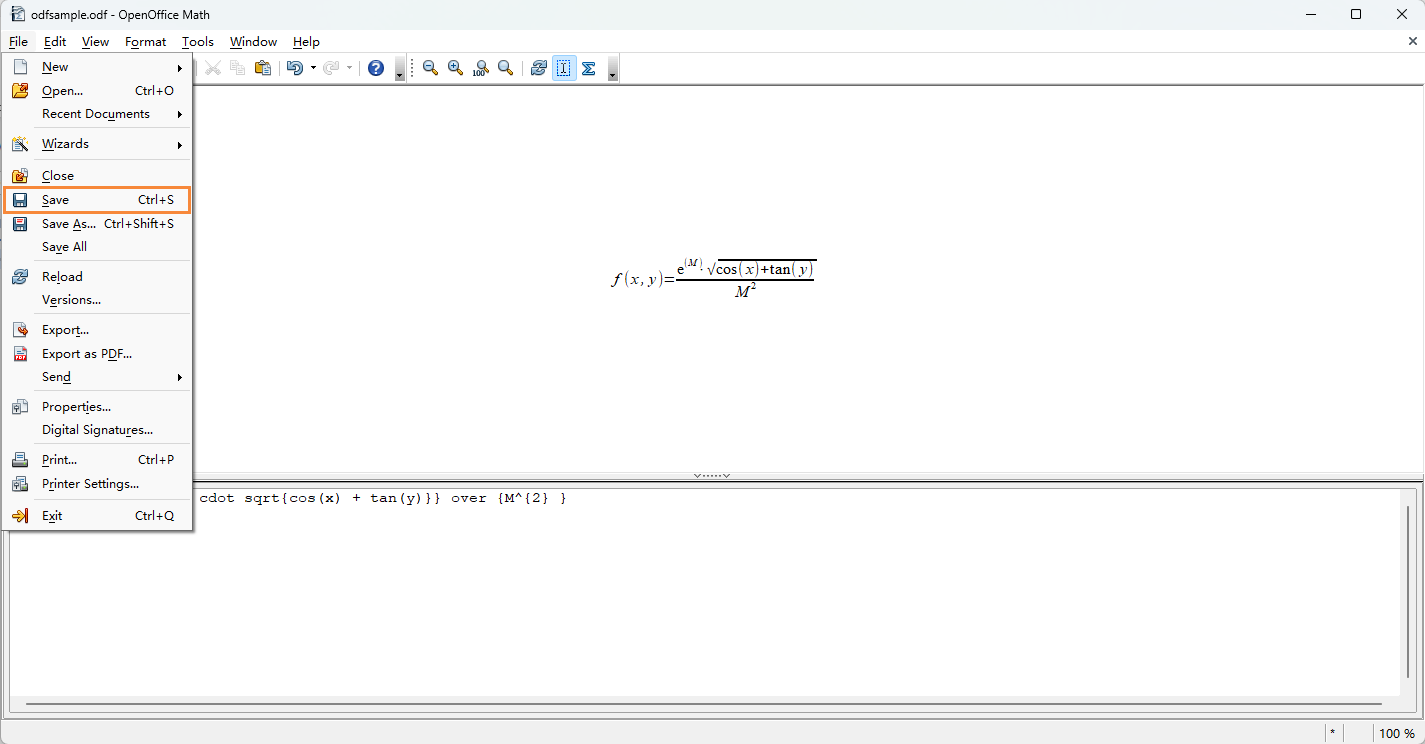 How to Open ODF Files
To open ODF files, you can use various software applications that support the ODF format. Here's how you can open ODF files using some popular programs:
Apache OpenOffice
Launch Apache OpenOffice.
In the Apache OpenOffice Welcome window, click on the document type corresponding to your ODF file (e.g., Writer for .odt files, Calc for .ods files, Impress for .odp files, Formula for .odf files).
In the application, go to the File menu and select Open.
Locate and select the ODF file you want to open from your computer.
Click on the Open button, and the ODF file will open in Apache OpenOffice for editing or viewing.
LibreOffice
Launch LibreOffice.
In the LibreOffice Start Center, select the document type that matches your ODF file.
In the application, click the File menu and choose Open.
Locate and select the ODF file you want to open.
Click on the Open button.
Calligra Suite
Launch Calligra Suite.
Choose the appropriate application from the suite that corresponds to your ODF file type (e.g., Words for text documents, Sheets for spreadsheets, Stage for presentations).
In the application, click the File menu and select Open.
Locate and select the ODF file you want to open.
Click on the Open button.
Additionally, many other office software applications support the ODF format. You can explore software like Microsoft Office with ODF plugins/extensions, online editors such as Collabora Online, or other open-source office suites that provide ODF compatibility.