When you try to download and import the eBook you just bought from Amazon to Kindle, you will find many of the eBooks' format is AZW3. Have you ever been curious about this file format? In this post, we walk you through what is an AZW3 file and how to open it. Let's check it out!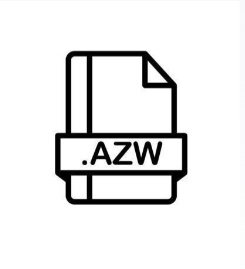 What Is An AZW3 File
An AZW3 file is an Amazon KF8 eBook file. This file is stored in a proprietary eBook format delivered by Amazon – Kindle Format 8, which is the updated version of the AZW format. The file has the file extension of .azw3 and can contain text, images, and other elements. Many AZW3 files are protected by DRM encryption to prevent unlicensed copy and distribution. This makes it difficult to open an AZW3 file on other devices without Kindle.
As the successor of the MOBI format, the AZW3 format maintains the structure of the MOBI file format. Hence, an AZW3 file can have both the mentioned two eBook formats. Depending on the device used to download the file, an AZW3 eBook file can use the .mobi file extension as well.
How to Open An AZW3 File
As the AZW3 format is an eBook file format developed by Amazon, the easiest way to read an AZW3 file is to download the file to any device installed Kindle app. Generally, there are three ways to upload the file to your Kindle:
Use a USB cable: Connect Kindle to your computer, then locate the Kindle folder. Drag and drop your downloaded file into the folder;
Send it via email: Make sure the file has no DRM protection. Then check your authorized email address in Kindle. Make the address your recipient, then send the eBook to Kindle to open the AZW3 file;
Capitalize on the "Send to Kindle" app: This app by Amazon is designed to share eBook files to Kindle. Install this program on your computer,
Then you can easily open an AZW3 file in Kindel. However, what about opening AZW3 files without a Kindel? It is suggested to convert AZW3 to PDF for the PDF format can maintain the file content unchanged across any operating system and device.
How to Convert AZW3 to PDF
There are many online AZW3 to PDF converters that help you convert an AZW3 file to a PDF such as CloudConvert, Zamzar, and Online converter. All you need to do is upload the file to a converter and tap the "Convert" tab. When the file is transformed, download it and you can open the AZW3 file on your PC without using any Kindle-related app.