SwifDoo PDF cooperates with a reliable third-party payment delivery platform Verifone (also known as 2Checkout).

Verifone is an electronic payment service provider (merchant account alternative) founded in 2000 that allows merchants to accept online credit card payments from customers in their home country and abroad.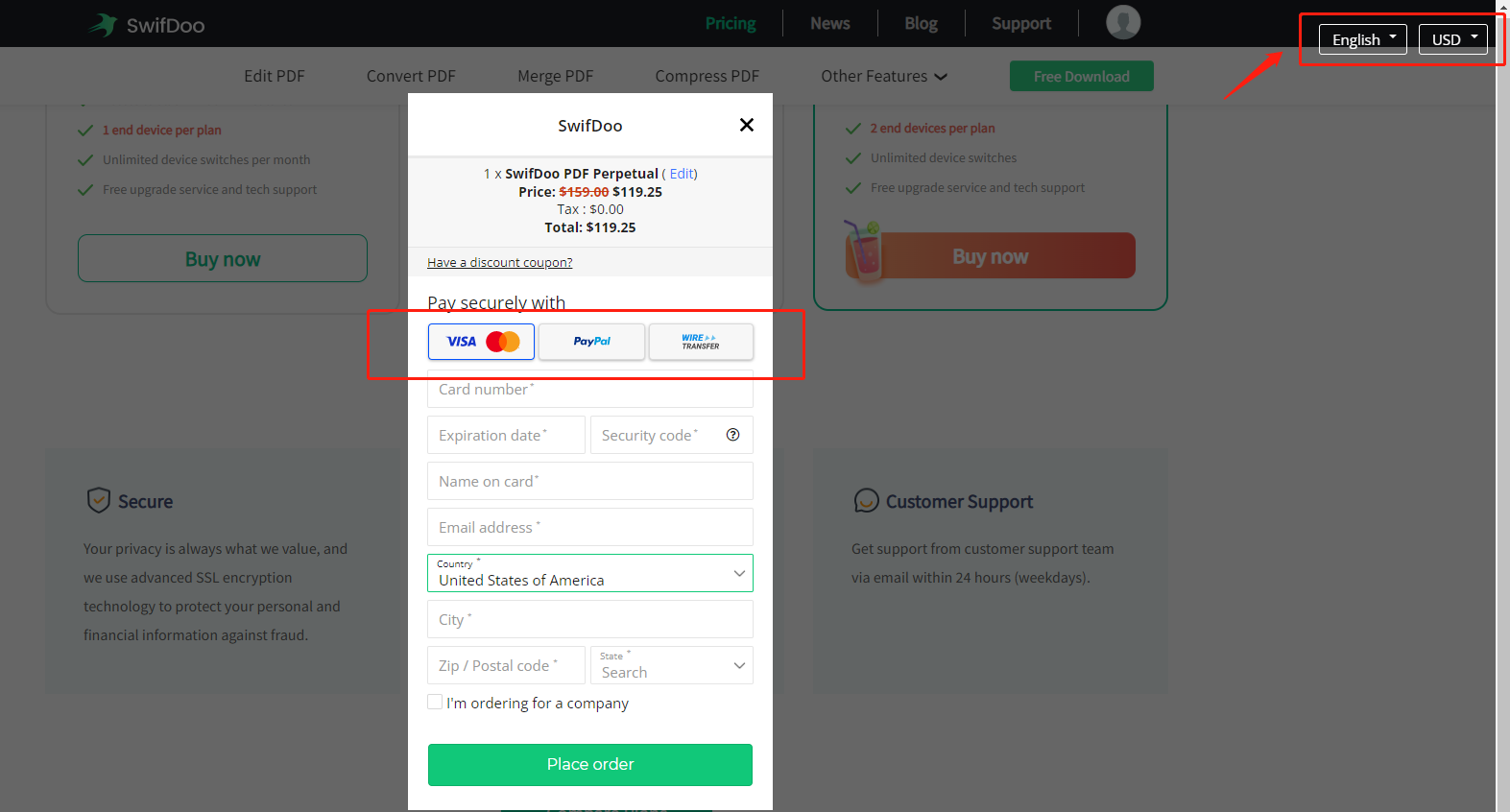 If you need to place an order, just click Buy now and a window pops up. On the top corner, two options are offered to change the interface language and currency. If you want to know what kinds of payment options are supported in your country or region, select Country, and Verifone will identify the feasible payment options. For most cases, Verifone supports VISA, PayPal, and Wire Transfer.