Once you successfully place an order, an "Order" email and a "Receipt " email will be sent to you. To download your invoice, follow the below guide.
Step 1: Find and open the Receipt email in your inbox;
Step 2: Click View Receipt to check your invoice;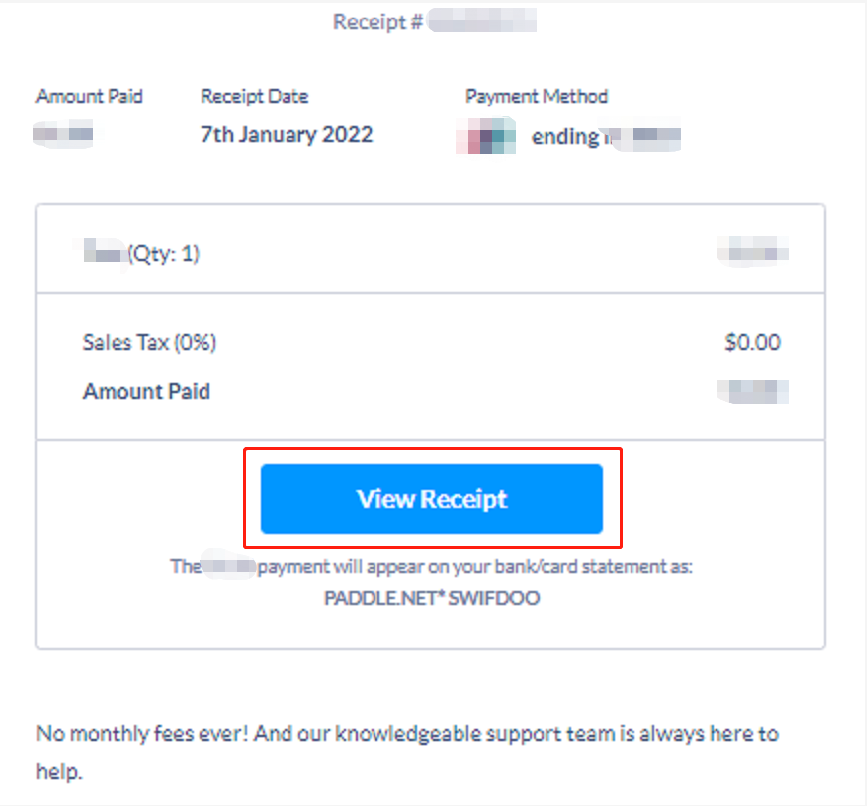 Step 3: Right click on the Receipt page and choose Print to print out the invoice or save the invoice as a PDF.