SwifDoo PDF offers two different methods to place an order: one is from the SwifDoo PDF program while the other is from the official website.
From SwifDoo PDF
Step 1: Launch the SwifDoo PDF desktop application on your Windows PC. Click Buy Pro with a cart icon in the top right corner to open the pricing page;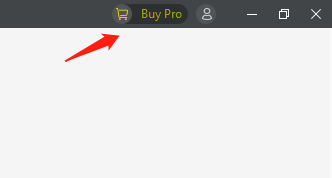 There are three plans: monthly, annual, and perpetual plans. You can view and compare their features and limitations.
Step 2: Choose one plan by clicking Buy now.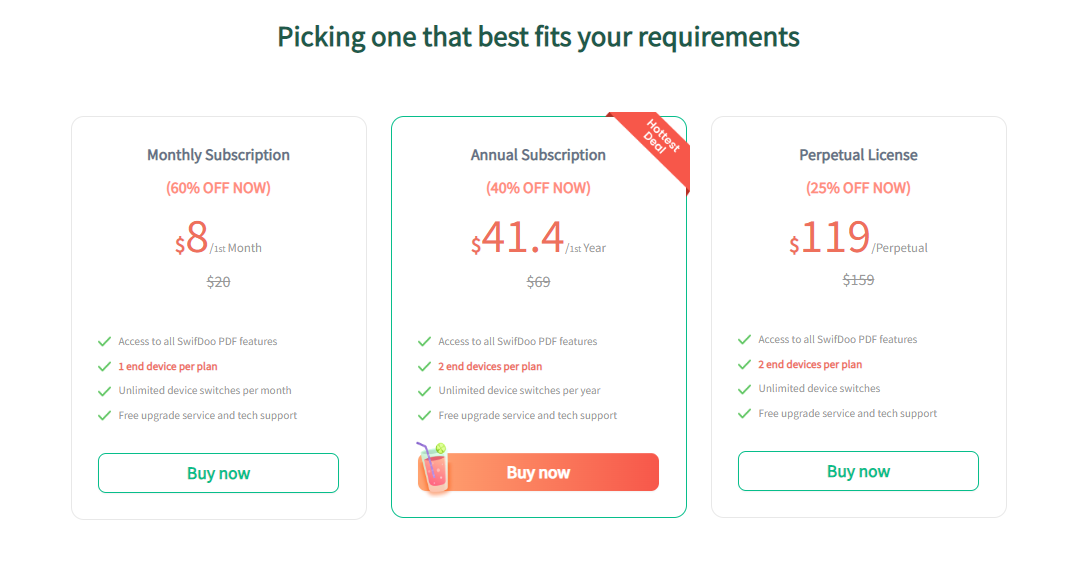 Step 3: In the purchase dialog box, choose your interface language or currency on the top right. Enter the needed information within the dialog box. In most cases, VISA, PayPal, and Wire Transfer are supported. When finished, click Place order to create a purchase order.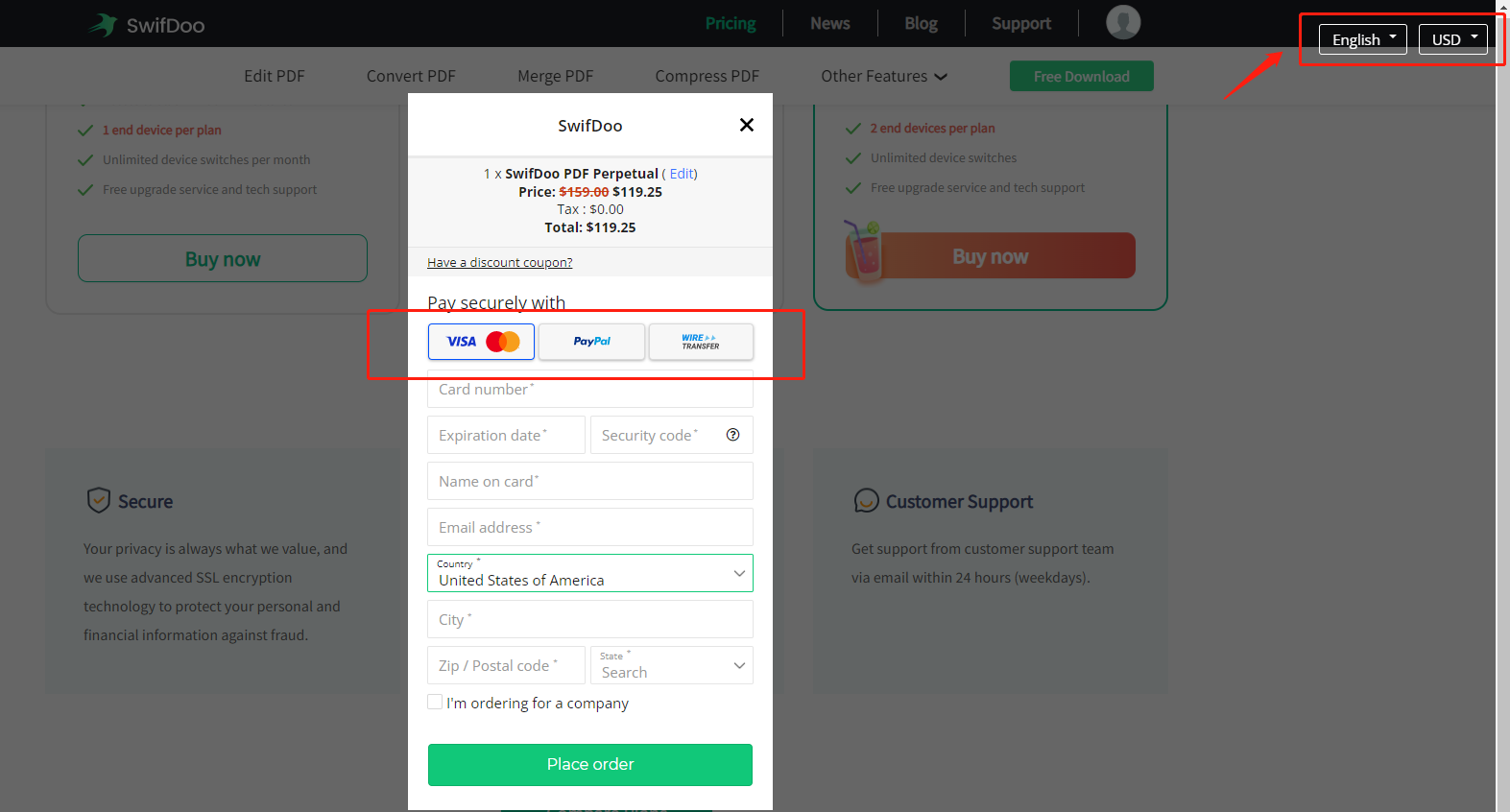 From the official website
Step 1: On the top right of the SwifDoo PDF website, navigate to the Pricing button on the top menu;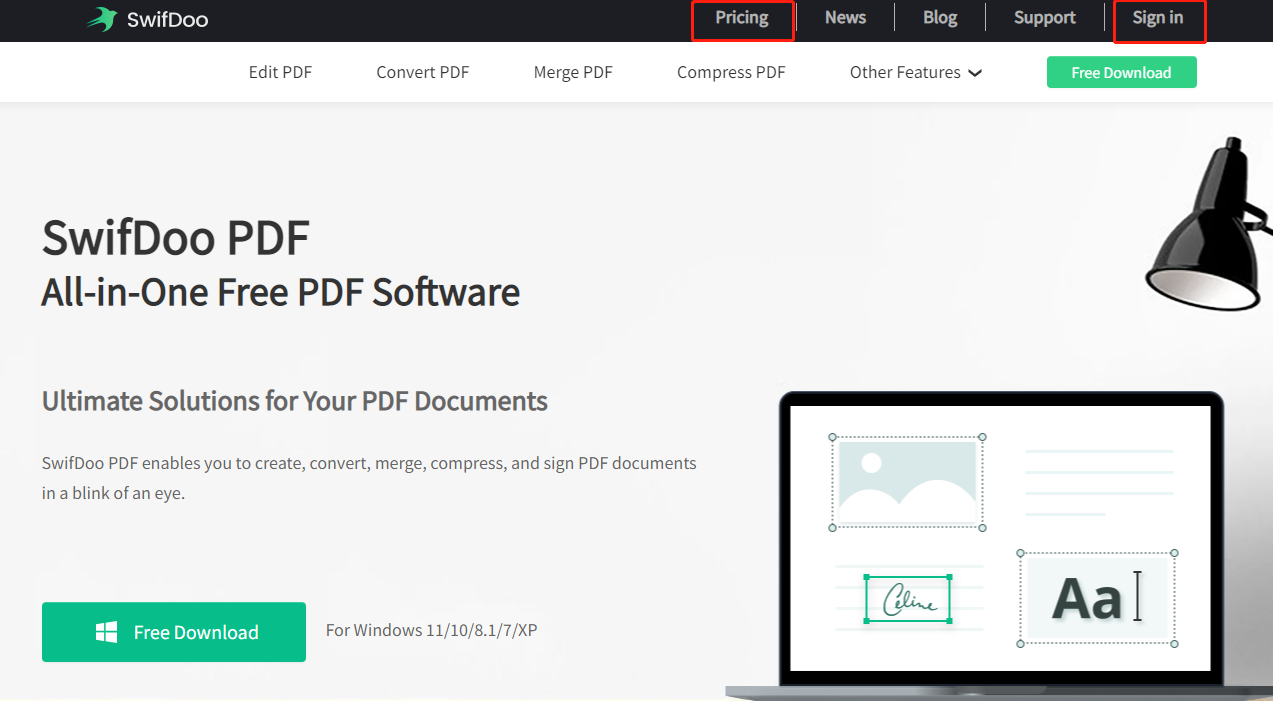 Step 2: On the Pricing page, select a monthly, yearly, or a perpetual subscription plan, and hit the Buy now button;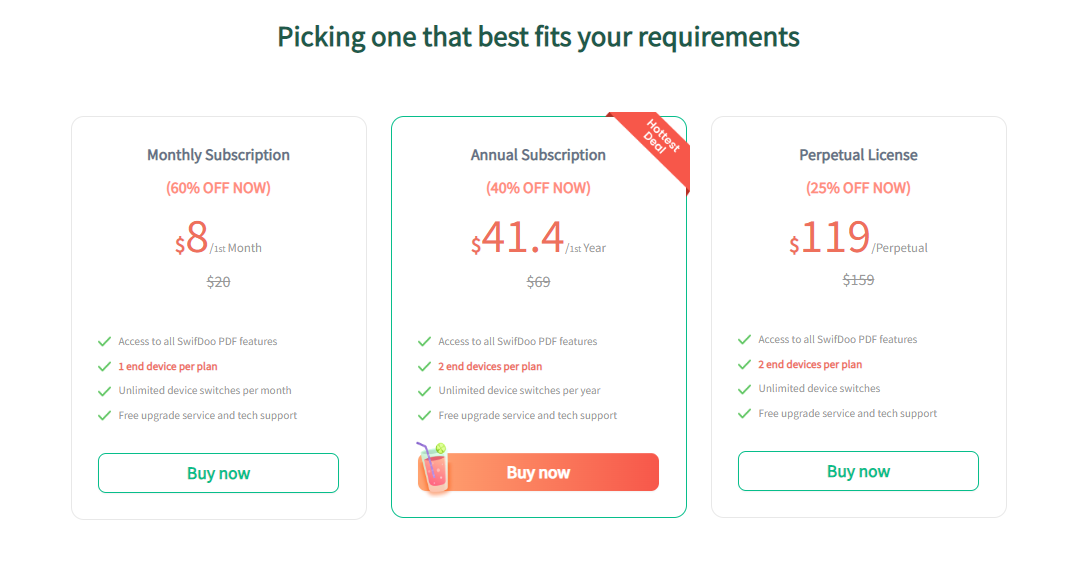 Step 3: Fill in your payment information as needed.
When you have placed the order, Verifone (the payment service provider) will send you an order confirmation email with all the order details.