Download
You can free download SwifDoo PDF on homepage, navigation pages or anywhere you can find a download button from our official website.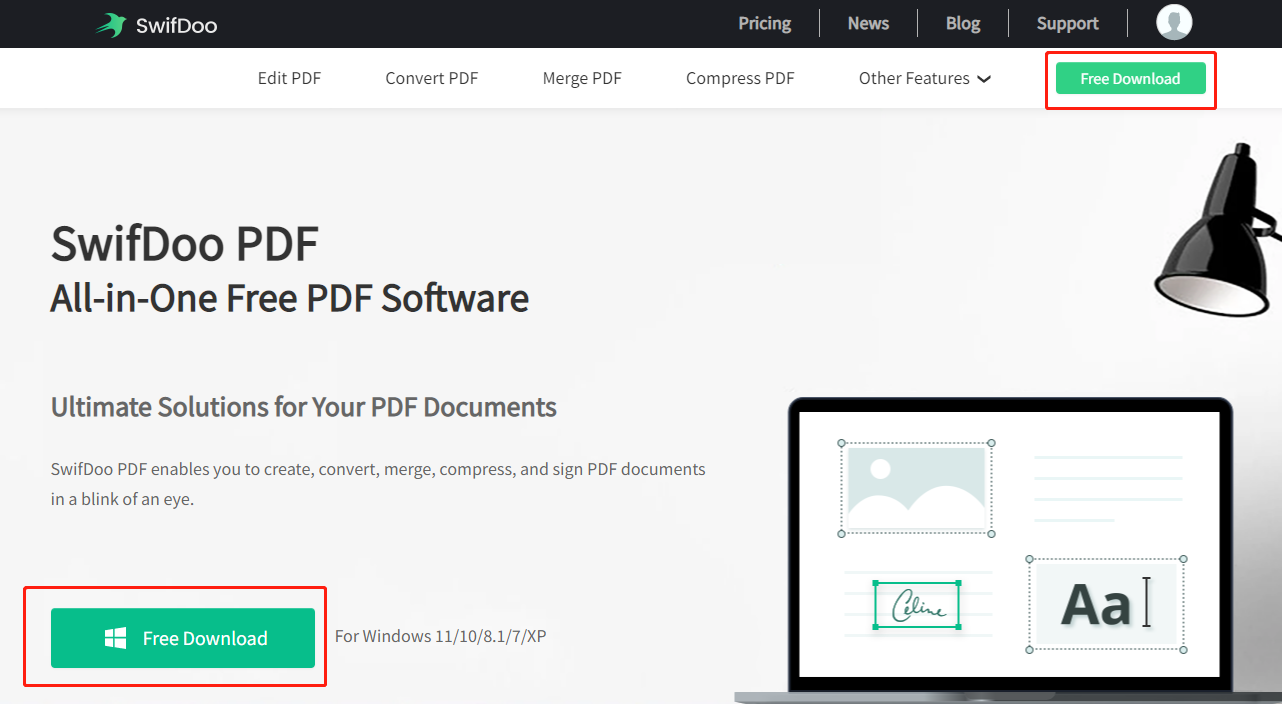 In addition, you can download SwifDoo PDF from Microsoft AppSource. We are the partner of Microsoft.
Install
Once downloading has been completed, you can see the package appearing at the bottom of your browser.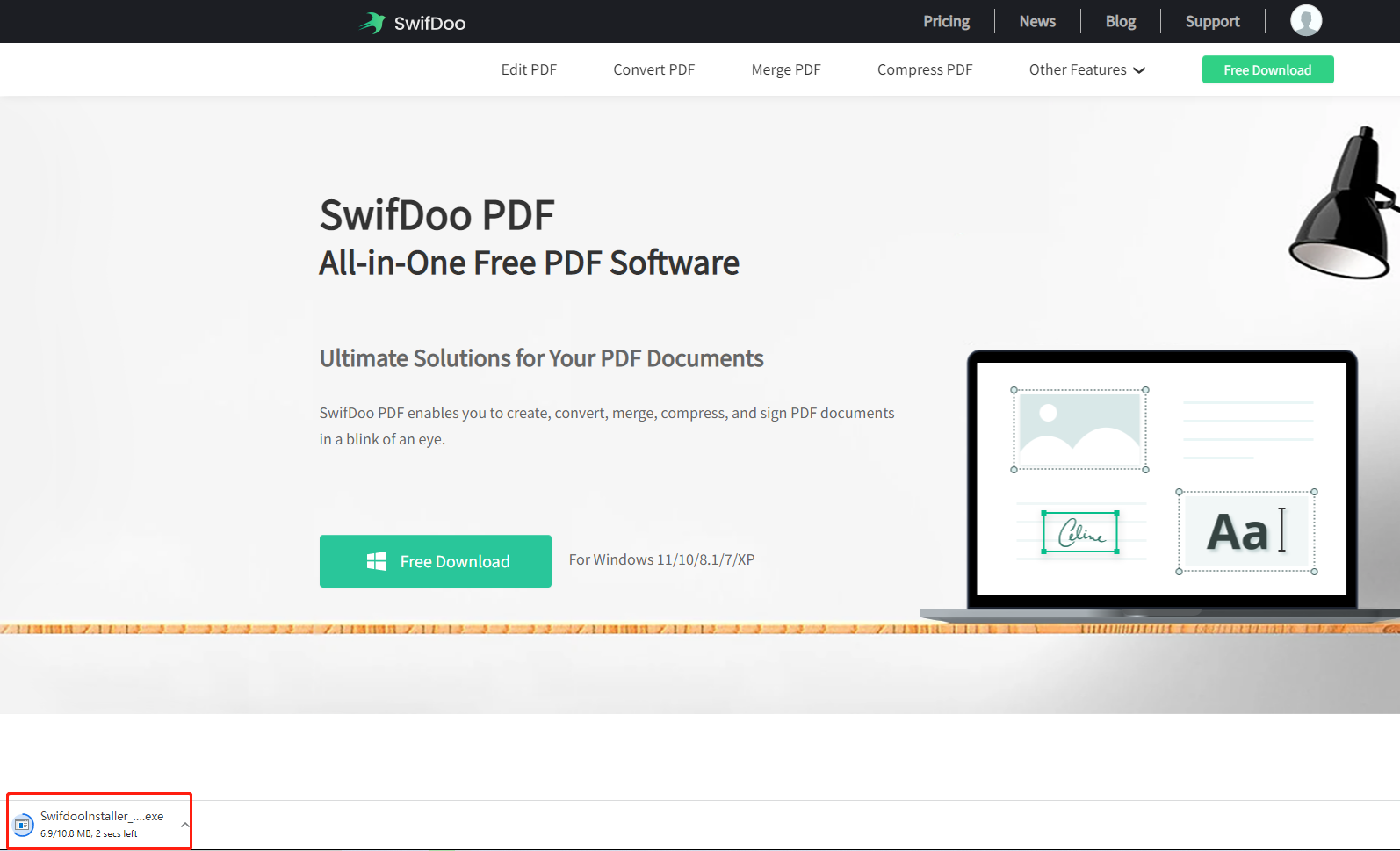 Step 1: Click on the installer. Or, you can find the file folder where you saved the package on computer and double click the Exe file. After that, a dialog box will come out to ask whether you agree this application makes changes to your system;
Step 2: Choose Yes to continue;
Step 3:In the pop-up window, click Custom Install and Browse to locate the program files. Tick I have read and agreed to the Service Agreements;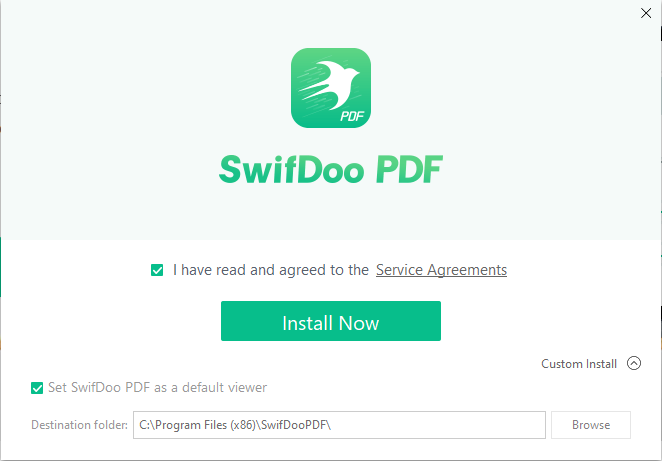 Step 4: Press Install Now button to start installing. The installing progress will be shown in percentage for your viewing.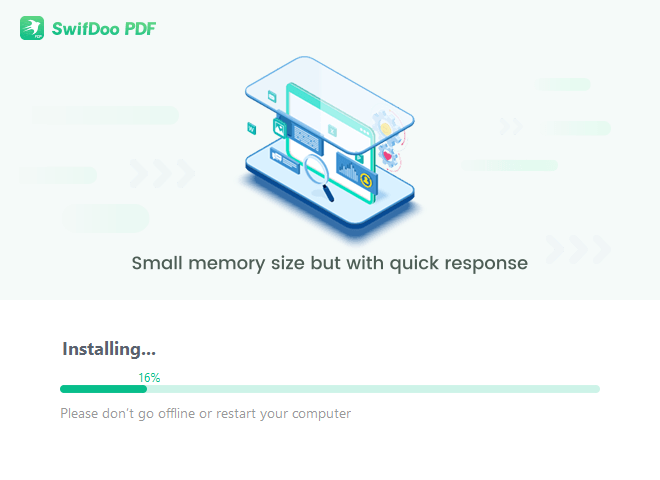 Step 5: Once the installation is completed, a welcome window will appear and you can click Start Now to launch the program.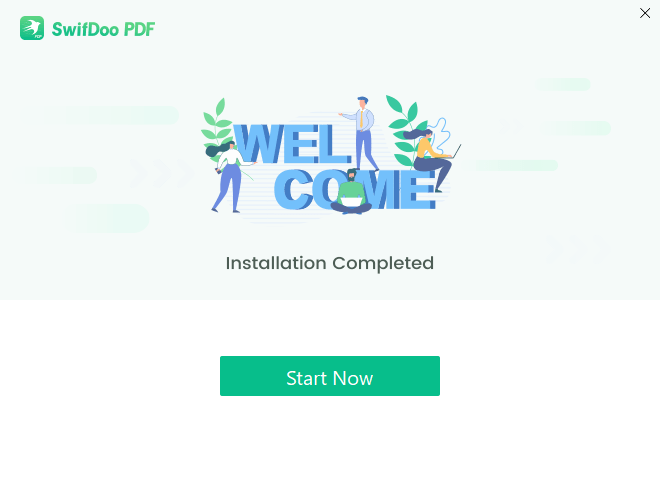 The first time you open the program, a web page will be loaded automatically to prompt "Your SwifDoo PDF was installed successfully" and you can create a SwifDoo PDF account on this loading page. You can also register for an account inside the software. Click here for more guides about how to create a SwifDoo PDF account.
Please note if there has been SwifDoo PDF on your PC and you want to reinstall it to another file folder, you have to remove the existing software firstly.