If you have any questions about SwifDoo PDF, you can browse the articles in our Support Center to get answers. Or, please send an email to us directly. There are 2 ways to email us.
On SwifDoo PDF website
Step 1: Click Support on the top of the SwifDoo PDF website;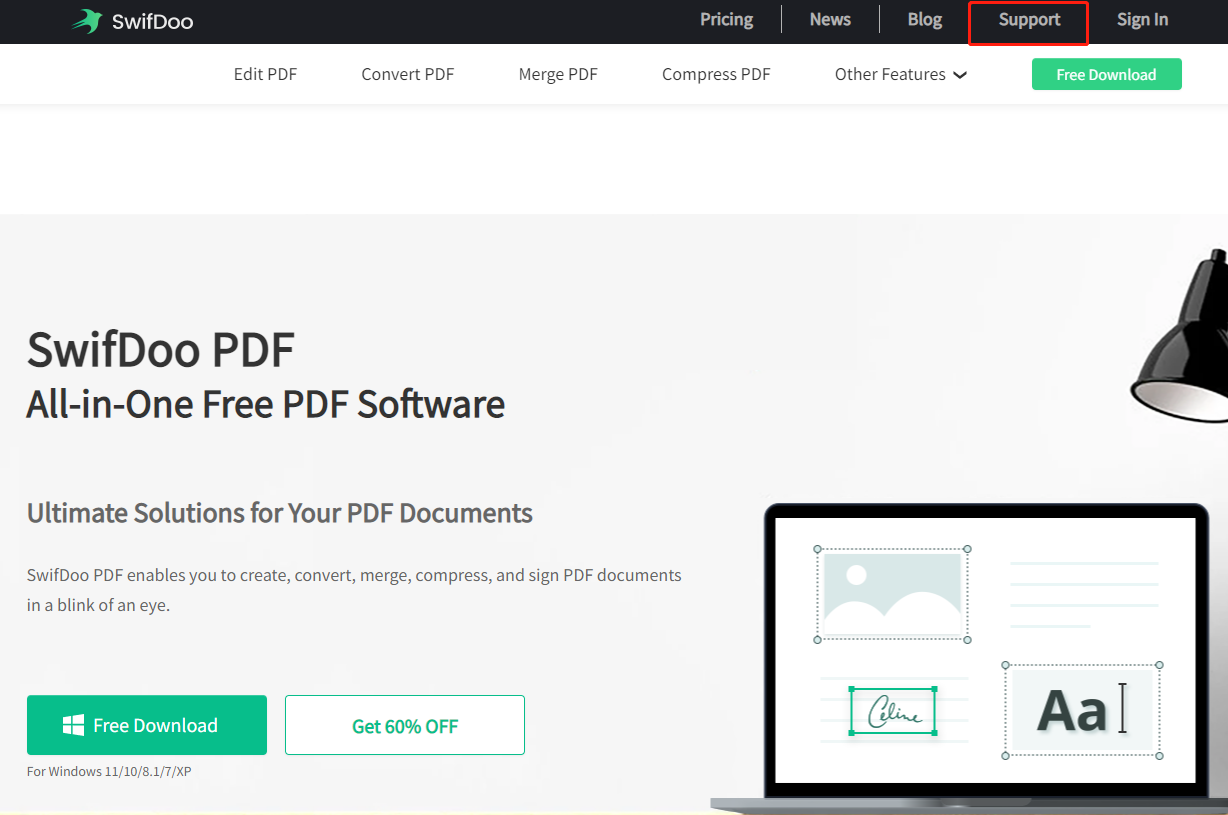 Step 2: Choose Feedback;

Step 3: Enter the subject and description of your question or issue, then write down your email address to fill out the form;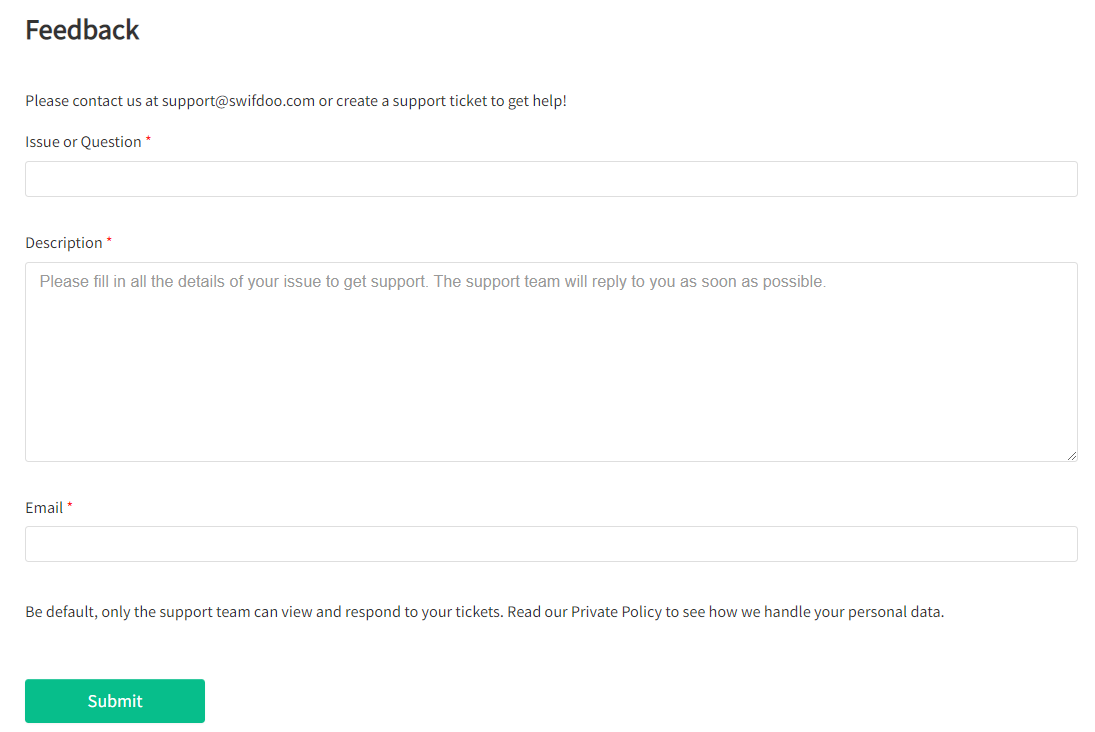 Step 4: Click Submit to send your feedback.
In SwifDoo PDF program
You can also contact our customer support team through SwifDoo PDF desktop application.
Step 1: Within SwifDoo PDF program, go to SwifDoo in the upper left corner and choose Feedback.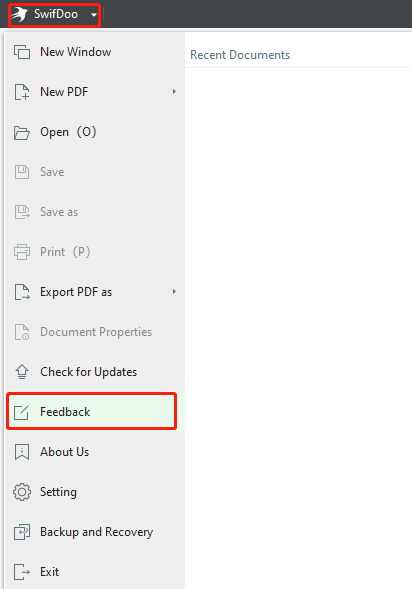 Or, if you have opened a PDF file, choose Help in the top menu bar and then Feedback;

Step 2: Fill out the form with your question details and email address in the pop-up Feedback window;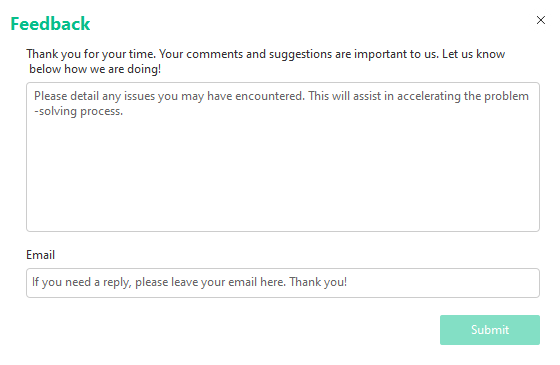 Step 3: Click Submit.
Normally, our customer support team will get back to you within 1 working day (24 hours) after receiving your email.