If you have purchased a subscription plan, you can find your order details in "User Center".
Step 1: Go to User Center on SwifDoo PDF website;
Step 2: In the User Center, you can see the email address and expiration date of your account.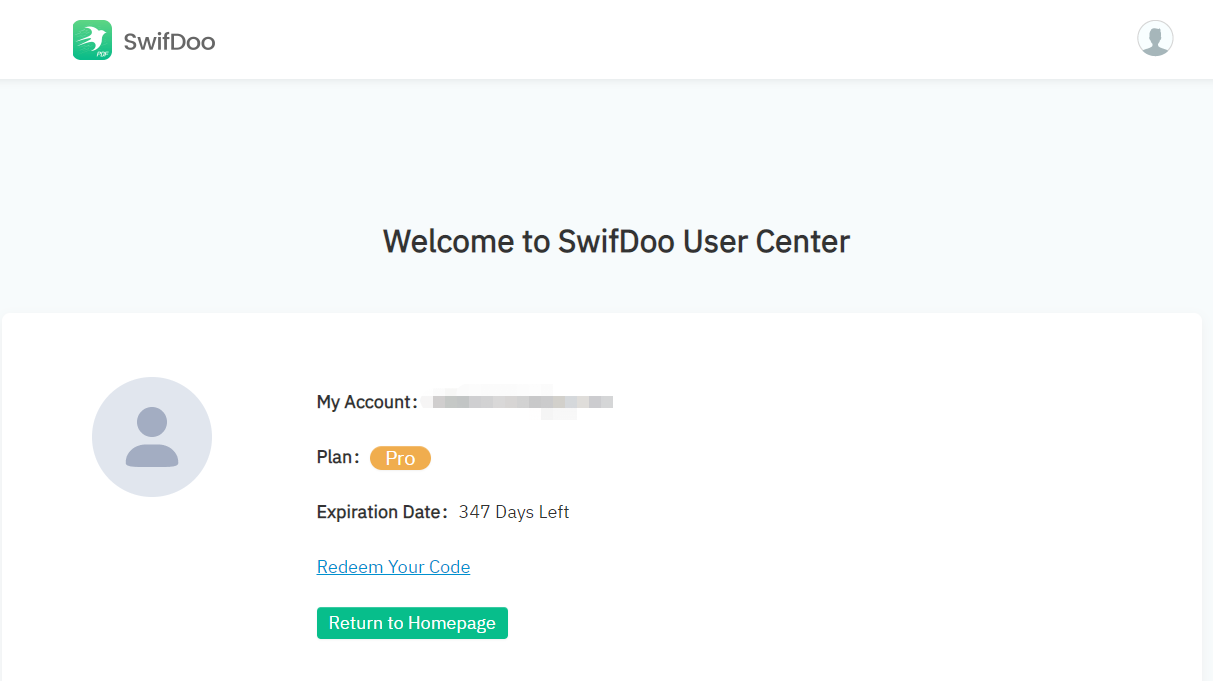 Scroll down the page, and there are more subscription details: your order ID, subscription plan (monthly, yearly), subscription status and renewal date.

Note: Regarding a perpetual license, you can check the "Premium Membership", or refer to your "Order" email for detailed information.
In the "User Center", users can manage their subscriptions. If you don't need PDF software any more, please remember to cancel your subscription before the next renewal date. Otherwise, your request for refund will be declined by us.