When you have successfully purchased a SwifDoo PDF plan (Quarterly Plan, 2-Year Plan, or Perpetual License 1 PC/2-PC), an order email with a license key will be sent to you. You can enter the license key in the application to activate and use it. Here is a guide for you.
Step 1: Free download, install and launch SwifDoo PDF;
Step 2: Open any PDF file in the software;
Step 3: Go to the Help tab to choose Activate;
Step 4: Copy and paste your license key from your order email into the Activation Key box, and click Activate.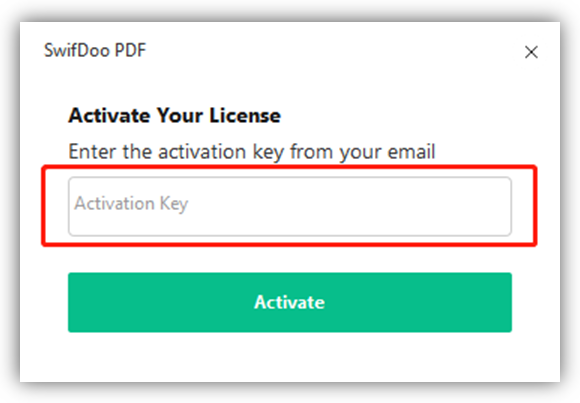 Once you've done, you have activated SwifDoo PDF and can access all the features. Next time you open the program, you can directly start to work with PDF documents.