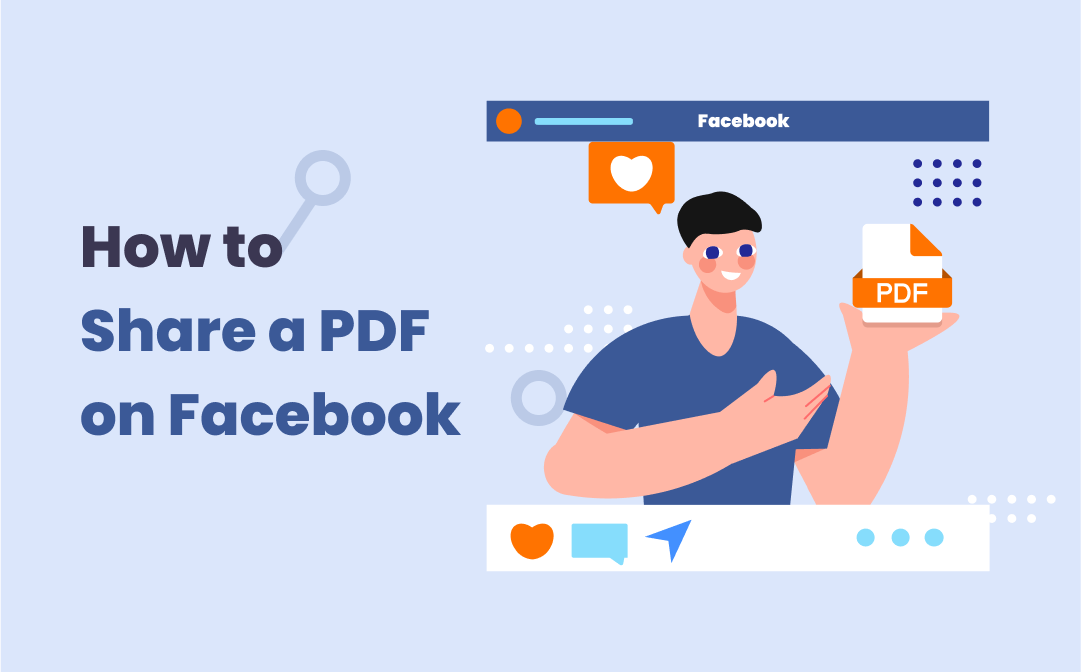 Ah, Facebook, the procrastinator's best friend. Those of you familiar with social media will no doubt be very aware of the social media juggernaut that is Facebook.
Launched back on the 4th of February 2004, under the name of "TheFacebook" Mark Zuckerberg's brainchild didn't really begin to take off until 2007/2008. Initially, Facebook was conceived as a site to help friends and family members stay in touch, chat, and socialize. As the site grew and evolved, less of the emphasis was placed on socializing, and was instead placed on the business potential.
Nowadays, Facebook is an incredibly powerful business marketing tool that plays a key role in marketing and advertising. Don't get us wrong, you'll still find funny memes posted on Facebook, and you can still chat with your friends, but nowadays it's very much business orientated.
If you're looking for a way to market your business, you may wish to learn how to add a PDF to Facebook pages and posts. With top quality PDF software such as SwifDoo PDF now proving such a hit in the business world, knowing how to upload PDF to Facebook is very important.
Here's a look at uploading and sharing PDFs to Facebook.
How to Share a PDF to Facebook Profiles
If you're looking for a way of marketing and promoting your business, investing in top quality software such as SwifDoo PDF can pay dividends.
As a business however, you need to be able to share these PDFs. Whether it's a business poster, a flyer, an infographic, or anything else related to your business, if you can't share this PDF on Facebook, how can your Facebook friends see what you post?
In terms of how to add a PDF to Facebook, as the site is so business orientated, Facebook only permitted users to upload and share PDFs to business pages and groups. That's all well and good, but what about if you're trying to share a PDF with friends and/or family via your personal profile? Well, it's actually very simple.
In terms of how to upload PDF to Facebook on your own profile, all you need to do is convert the PDF into an image. SwifDoo PDF is great here because it allows you to do exactly that. Simply upload your PDF to the converter, download the now converted image and upload it to your Facebook profile as you would any other picture.
How to Post a PDF to a Group
The good news for those looking to add a PDF to Facebook groups is the fact that it's even simpler than the previous steps we just looked at.
In the "Files" section of the group, click it, select "Upload File" and then simply select the PDF you wish to upload and you're good to go.
How to Upload PDF to Facebook Messenger Privately
It may be that you're looking to share a PDF with somebody privately. If this is the case, then you are going to have to share it via messenger.
To add a SwifDoo PDF file via messenger, simply go ahead and open messenger, create a message as you would normally, and then select the "Add Files" icon to select the PDF you wish to share.
Now, in the "Send to" field, select the people you wish to share the PDF with and then send the message when you're happy.
If you wish to add a PDF to Facebook messenger using your phone, PDFs will be saved via the "Books" app in iOS devices so you will need to search in there when you need to select the PDF in messenger.