In competition to reach out to the customers, the product manager tool assists you in catching the pulse of your customers, analyzing the feedback, and helping the team organize the demanding products.
In the software industry, the role of a product manager is highly customer engaging and can sense the demand of the market. Today's blog post will focus on product manager and product management tool and how they work to sustain in the market.
What Is a Product Manager?
If you go with its literal meaning of what is a product manager, it refers to people who manage a product and make a connection between products and customers. But in reality ground, a product manager is not merely a role to play but a lot more to offer to your customers on behalf of your products.
A product manager collects product data, analyses the backlog, and reviews the product roadmap. In a nutshell, the product manager analyzes the products, checks the usage and assists his team in making them more end-user-oriented.
What Does a Product Manager Do?
A product manager analyses the prototype software or reviews the product's roadmap and briefs the result of his collective data. User tracking, analyzing users' behaviors, several interactive sessions with customers, and reaching the product to end-users are the prime roles of a product manager.
If you want to understand how and what are product manager roles and responsibilities, you need to go deep down. Furthermore, the part differs for technical product managers and non-technical product managers. A specialized product manager is more equipped with specialized products like software, tech gadgets, etc. Irrespective of job responsibilities, the product manager is required both market-oriented skills and analyzing capabilities of the users.
To analyze users' analysis, the roadmap, and the tracking of users' needs, you need software that can produce the results with high-end analytical power. Let's talk more on this subject and analyze how a product manager tool helps in many ways to reach your end-user.
Product Manager Tool: How It's Beneficial?
The product manager tool complies with data from different sources to analyze the product, and produces analytical results, which are the base of further changes in the software specifications, application, etc.
The product manager tool helps in several ways that include:
User tracking and analysis
Roadmapping
Customer survey
Customer interview recording
Industry analyst
Communication with team
Presentation
These are common and primary roles of a product management tool. The fundamental and primary roles and responsibilities consist of producing impressive results that help build a robust customer platform and ensure growth.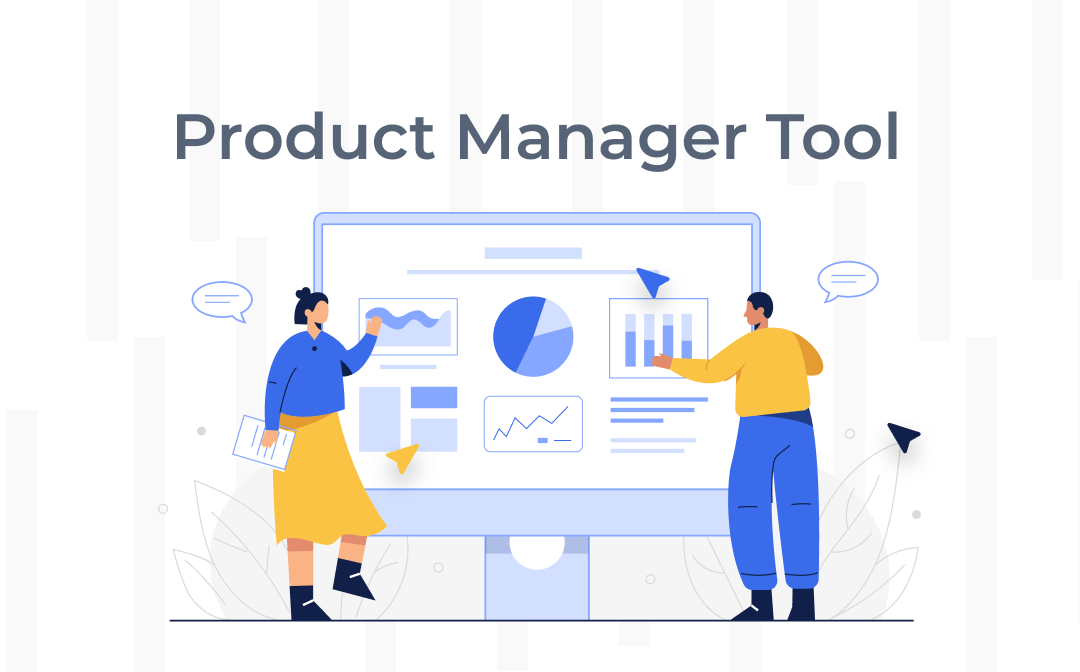 Axure Software: a Companion Tool for Product Managers
Axure software was launched to create prototypes and specifications for websites and applications. Axure software solution developed by the Axure team is compatible with Microsoft Windows and Mac, latest and previous versions. After the stable release in 2019, Axure now is Axure RP Pro, equipped with high-end features to meet the current demand.
Axure RP consists of features that support prototyping rich web applications by desired interface behavior. The software generates HTML websites for preview and team collaboration, and it supports Microsoft Word documents as output for product documentation.
The software helps connect with other tools or services like Microsoft Teams collaboration. Its highly advanced algorithm can auto-adjust and move MacOS to Windows swiftly. It understands the product security; hence, it provides a password-protected prototype to ensure full disclosure.
Axure RP Features
Annotate prototype and diagrams
Adaptive views
It's dynamic
Can create wireframes and diagrams
Team collaboration
Organize notes
Password protection
Animation is available
Team projects for large and small
Why Is Axure So Famous?
Before and after Axure, several software jump into the battle to gain users' favor. Probably they offer high-end technology and advanced features. But like an old warehouse, Axure beat them and gained confidence in its design, simple access, and functionality.
If you're a designer and want to deliver a featured rich prototype, Axure would serve the purpose better. Designers add hotspot-based prototyping and a few screen transitions to reach out to your possible customers, but that doesn't add small interaction. Axure manages these issues and handles macro interactions that bring life to the Prototype.
In short, we can summarize the benefits list that includes
Easy to Use: It's an easy to use powerful application that helps programmers and non-programmers equally
Share Projects with Your Team: The Prototype and diagrams you create can be shared with your team so that the assessment will make sense for further development or upgrade from the old system to the new.
Develop Collaboration: With the Prototype and diagrams, effective communication can be built up, which Axure provides. Its share module invites the team, stakeholders, and colleagues to work together.
Axure and PDF: a Highly Interactive Mode of Communication
As Axure supports Microsoft word documents, it would be great if you convert the documents into PDF. The presentation and the communication between you and your team will not be open for anyone to access, and the PDF format will ensure it.
Further, if you want to exchange design and layout in PDF format, it'll be easy to access to whom you're sending without damaging the design and the layout.
Install SwifDoo PDF Converter: a Product Manager Tool
SwifDoo PDF converter simplifies the process and converts the interactive documents into PDF with just a few clicks. The software offers password-protected file exchange, ensuring that the encryption would never allow anyone to access files other than to whom you send. Thus, it provides no risk of leaking your project to your competitors.
Before sharing the project, make a digital sign and ensure that you send the project file to all your team members. The 100% safe and clean methods are helpful while exchanging your confidential design among your team member for further assessment.
Cloning is a new threat in cyber and online activities. SwifDoo can prevent data leakage to your competitors, primarily when your product manager tool deals with prototypes and diagrams of the website and applications you will launch shortly.
While Axure builds the collaboration between your team members and creates a highly customized design to meet the customer requirements, SwifDoo helps to protect the project, edit the files, and convert them into PDF for better access. Its productivity and high tech support for your projects make it a good product manager tool.
Final Words
Product manager tool like Axure software has provided you to build your websites and applications for your business. While the software comes up with advantageous features for your business development, SwifDoo comes up with many safety concerns while you share the files over emails. PDF file exchange is the safest mode while your design is unique. Prototype sharing with your team members must be extra cautious. You must convert all the files into PDF and prevent unofficial access to your new design of the application or website.