Anybody with even the slightest bit of knowledge regarding the internet and social media in general, will be all too familiar with the social media platform known as Twitter.
Twitter is considered one of the most popular social media sites in the entire world, and when you consider the fact that there are more than 400 Million people currently on Twitter, it's easy to see exactly why that is.
Now, if you're relatively new to Twitter and are looking to get to grips with what it is and how it works, you'll likely want to learn how to share files and how to post a PDF on Twitter. Despite Twitter not being used for file sharing, you can actually attach PDF to Twitter post uploads, and it is nowhere near as complex as you may have first thought.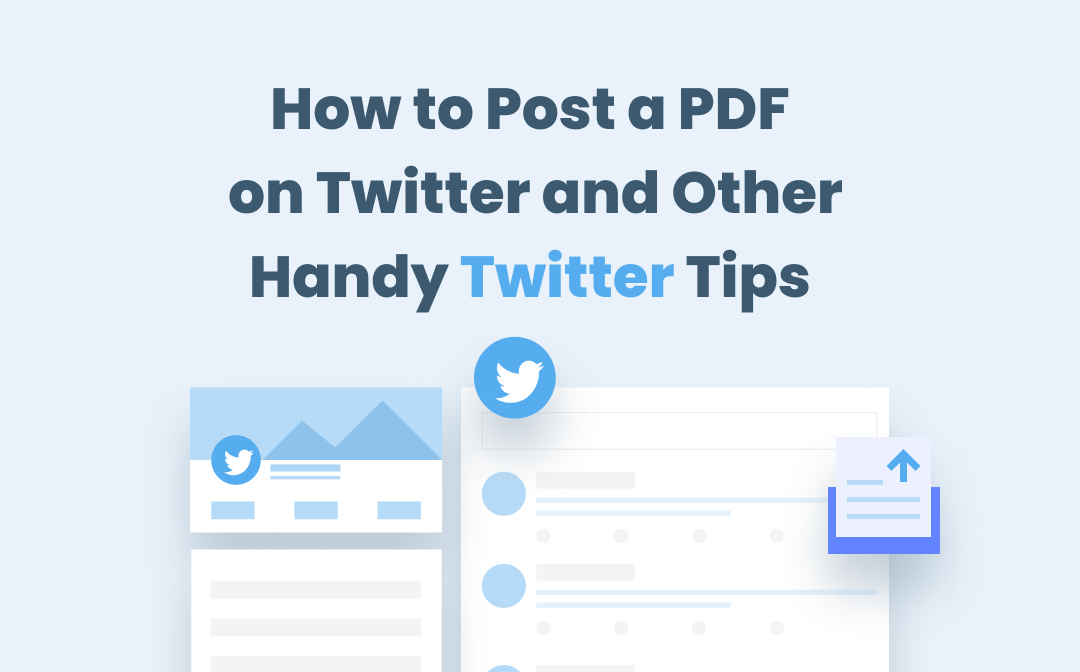 To help you get more from your Tweets, here's a look at how to post a PDF on Twitter, create PDFs with SwifDoo PDF as well as other handy tips.
A History of Twitter
Twitter is a social media platform designed for microblogging. The idea behind Twitter is for users to say what they want to say using a limited amount of characters.
Built using Ruby on Rails, Twitter was designed back in 2006 using Biz Stone and Evan Williams, who both previously were employed by Google.
The finished article was debuted in 2007 at a music conference in Austin, Texas, and in April 2007, Twitter Inc was incorporated.
In its early stages, Twitter was more of a novelty and was designed to be light-hearted and not to be taken seriously. As time went by however, Tweets became more and more serious and Twitter became known as a news source.
Today, Twitter is used by celebs, athletes, businessmen and women, and people from all walks of life, to talk about a whole host of different topics.
How to Add PDFs to Tweets
Despite Twitter not being designed for file sharing, it turns out that you can attach PDF to Twitter post uploads, and it is much easier than you may have realized.
If you use a software such as SwifDoo PDF, you can view and upload PDFs in a variety of different ways, edit them, and make all manner of changes. You can also convert images and files to PDFs with SwifDoo PDF.
If you wish to share a photo image as a PDF and Tweet it, go ahead and create an account with the photo sharing site, follow the upload instructions to upload a file, and add your PDF copy to the site.
You will next get a direct link, so copy that and paste it into your Tweet, click the 'Tweet' button to send the Tweet and then everybody will be eligible to view the PDF file which you have now attached to your Tweet.
It really is that simple, especially when you use software providers such as SwifDoo PDF to create a PDF.