Who doesn't love a post card? Probably the one who hasn't used it ever.
In this high-tech digital era, where technology connects us within a blink of an eye, the post card has managed to retain its charm because of the warmth it provides besides the connection.
The intense use of post card has definitely faded with time, but it hasn't become outdated yet. Rather they are still quite useful and gaining popularity lately. In a way, it is shortening the distance between people and helping in delivering warmth and emotions better.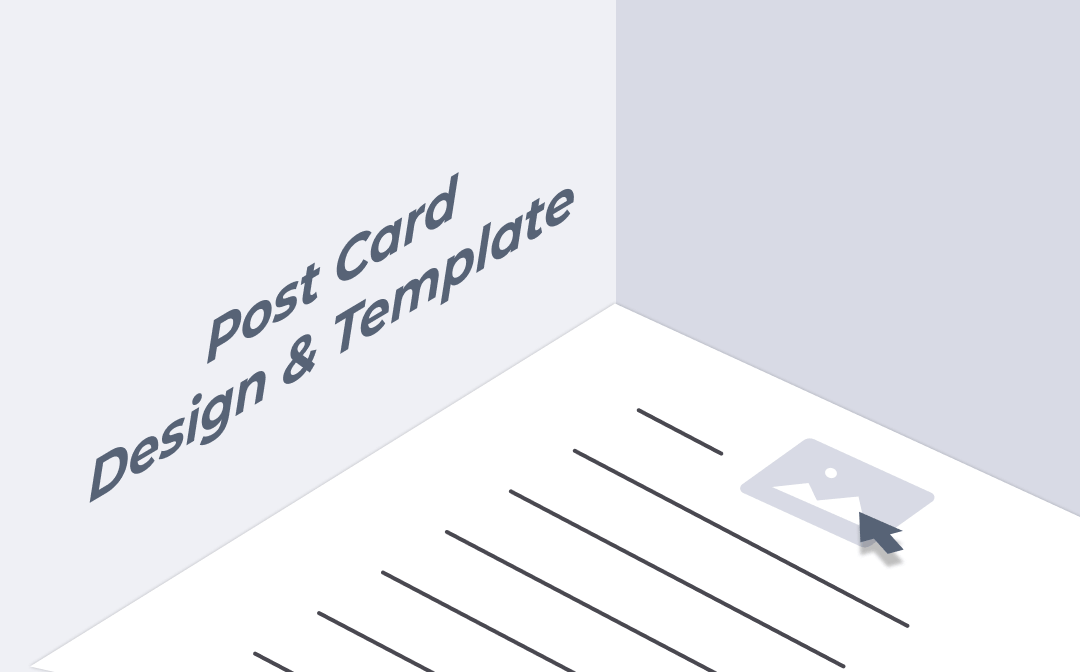 Post Card: An Emotion Beyond Letters and Email!
Post cards are one of the most inexpensive ways of communication, retaining the warmth and affection of your thoughts and feelings.
Post card are generally rectangular shaped, non-foldable hard pieces of paper that allow you to express your thoughts with a short message. They are often mailed and sent without any envelopes.
Postcard Stamps
Postcard stamps are usually used on all the post cards. For the correct amount of postage stamp to be used you can check with your post office.
Postcard stamps usually carry a usage value for a valid amount of rate printed on them. To qualify for a postcard stamp at the First Class Mail your post card need to be:
Rectangular size
Minimum 3.5 inches x 5 inches in size with 0.0.007 inches thickness
Maximum 4.25 inches x 6 inches in size with 0.016 inches thickness
Standard Postcard Size
The United States Postal Services have put their mailing post cards in three categories depending upon their size:
Regular post cards
Jumbo post cards
Extra Large post cards
Let us quickly understand the different sizes and their mailing rate across the United States.
Regular Post Cards:
The standard postcard size is the one used in the majority of the cases. Generally, these postcards have a mailing rate of 40 cents in the U.S
The United States Postal Services has defined the standard size in four categories:
3 inches x 4 inches
4 inches x 6 inches
25 inches x 5.5 inches
45 inches x 6 inches
Generally, the most accurate standard and measurement for a regular post card is 3.5 inches x 4.25 inches with its thickness no more than 0.007 inches.
Jumbo Post Cards:
Then comes a category of large post cards, which are comparatively larger than the defined standards of regular post cards. These are termed as Jumbo post cards and have a mailing rate starting from 55 cents.
The available post card sizes for Jumbo postcards include:
5 inches x 7 inches
5 inches x 8.5 inches
6 inches x 9 inches
5 inches x 9.5 inches
6 inches x 11 inches
Generally, these Jumbo post cards of 6 inches x 11 inches are used by the business owners for their marketing campaigns to stand out from the rest.
Extra Large Post Cards:
Extra large post card are the largest size of post cards available to mail and cost the most to mail in the United States. Their mailing rate usually varies between 58 cents to $ 1.16. The regular size of an extra large post card is:
Extra large post card can also get bigger than the set standard size.
Postcard Design
Now even you can create a postcard design at your home with your kids, friends and family using some basic stationery.
The items include:
A piece of paper
A thin cardboard
A black pen
A pencil
An Eraser
Colourful pencils
Decorative paper
A pair of scissors
Glue
Double sided tape
Post Malone Pokemon Card
The Pokemon Company had released some unique trading cards earlier in 2021 featuring Post Malone alongside the pop musicians J Balvin and Katy Perry.
These cards were not made available to the general public. Rather they were custom made for the artists who made their appearance, collaboration and contribution to the Pokemon 25th Anniversary Album.
Since the cards were meant only for promotional use, the players cannot collect it for themselves.
To have a Post Malone pokemon card you need to wait for the artist to sell a copy of the same. Only then you will be able to add it to your collection.
Christmas Post Card
Christmas is the best occasion of the year to connect with all your friends and family. And what can be a better idea than to connect with a warm Christmas post card with your loved ones.
To create a Christmas Post card all you will need is:
Cards
Stationery
Photos
Stamps
Addresses
You can choose to customize the design and pattern of your message and greetings for your post card.
For your loved ones you can either write a personalized message or a holiday greeting and also opt to attach your photos to make your Christmas post card more unique.
For business and professional dealings make sure to write a classic holiday greeting or preferably a religious Christmas greeting and sign off with a professional closing.
You can also go for personalized and custom themes for a Christmas card online.
Some of the popular custom themes include:
Rustic floral
Classic gold
Softly frosted
Whimsical Christmas trees
Holiday Illustrations
Festively plaid
Postcard Template
Talking about DIY postcards, you can choose to have your own postcard design. But if you are planning to go for some readymade designs, there are various websites that allow you to download the postcard template.
Some of the many websites include:
Canva
Adobe
PS Print
My Creative shop
Postcards
Template
Pinterest
Avery
U Printing
Teachers Pay Teachers
You can easily download the postcard template of your choice to create some interesting post card.
Generally the postcard templates are in a PDF format. You might need a PDF Reader to access these templates.
Using SwifDoo PDF software you are able to customize the postcards. It enables you to manage and edit your postcard templates to neatly arrange them in a systematic order paving way to a ready access.
A Quick Wrap Up
Post cards are retaining their traditional charm with the growing popularity over the recent years. People are finding it not only unique and interesting but also as a break from social and digital media.
Even you can create and try post card yourself by engaging in some cool postcard design.
You can also engage in fun activities for your kids by making them create and use postcard template to learn the forgotten charm of a traditional hero: post card.
This will not only enhance their understanding and learning skill but will also help them deviate from the technology for their mind's intellectual growth.